Everything changed as the pandemic struck. In 2020 TWM interviewed tissue mills in Canada, Scandinavia, Turkey, Serbia and Japan for our Country Reports. Here, we revisit a selection of those companies to see how they took on the challenge, and what they learned to advance their businesses.
'What seemed impossible to accomplish remotely became suddenly possible.'
What changed last year is the way of doing business," says Jean-David Tardif, president and chief operating officer of Cascades Tissue Group. "What seemed impossible to accomplish remotely became suddenly possible. We leveraged the uses of technologies for more efficient follow-up with our entire network. We gained in time and in efficiency and we reduced traveling costs."
During the course of 2020, the group focused on the completion of its assets' modernisation and optimisation of its network in North America, including the integration of the Orchids Paper Products plants. It has also started-up 13 converting lines in six plants both in Canada and the USA and in both the AfH and Consumer Products markets. "We invest our time to improve the synergies, the quality and our competitiveness," he says.
In terms of changes to the local tissue market, Tardif says Covid-19 had "a big impact" in 2020. "We were hit by the closure of schools and offices by a reduction of sales in the AfH market. In retail, we saw an increase of sales."
The company partnered with its key customers to be more efficient. "As a result, we reduced the number of SKUs and we focused on the best items. We also see a trend in the progression of the private labels and sustainability is back on the top priorities for our customers."
On future growth: "We are always on the lookout for new M&A opportunities that would create value for our customers and our shareholders. But for now, we would like to take advantage of our recent investment and monitor the ramp-up. We also want to continue to increase our integration rate. We do have some projects in mind that we can't talk more about at this time, but for sure our growth plan is strongly related to our top customers. We are committed to support their growth."
And the key challenges: "Raw material price increases will be challenging in 2021. It is hard to predict how the economic conditions will dictate the consumer's behaviour. We see the return of the product promotions and we anticipate the reopening of office buildings. As the situation evolves, the challenge will be to predict the demand properly and make sure we have the right product in the right location for each customer. Both market segments, AfH and Consumer Products, are experiencing important variation in demand."
He adds that the AfH market "will rise and get through this situation".
"We believe that our hygiene habits in general will change. Private labels are our main focus, and these products will continue to gain market shares. Sustainability is back in the top priorities. It is in our DNA and we have the opportunity to maintain our pole position in this category."
Camelia expands its product offering into private label following the arrival of Lidl
In an awakening market with more and more company start-ups, Serbia's tissue industry was in a constant state of growth when TWM interviewed Lazar Stevanović, commercial director of Čačak-based manufacturer Camelia.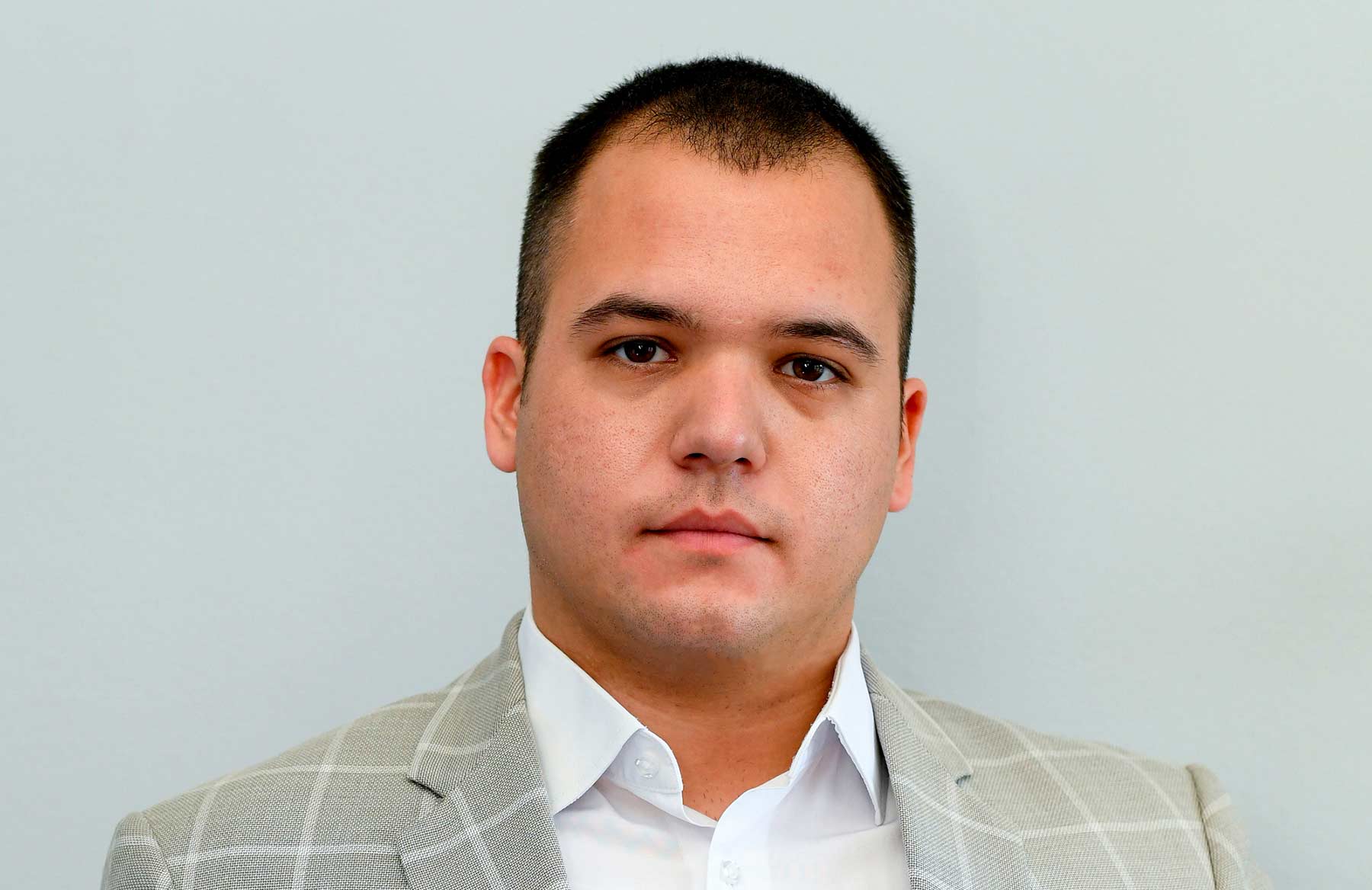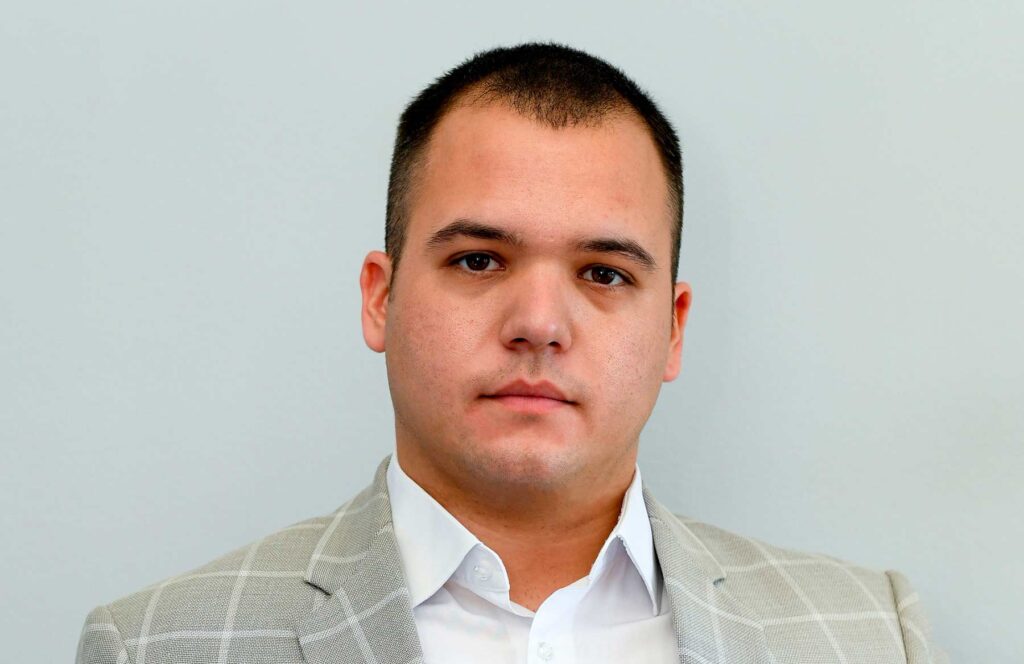 Fast-forward a year, and he says the company has had to focus its efforts from previous years on curbing the effects of the pandemic: "The measures we implemented since day one of the outbreak and consistently over the course of the past 12 months have given results, and we have avoided any major inconveniences so far," he says.
"We made a decision to change the design of certain products – a decision we did not take lightly. In these situations, the new design should not deviate much from what the customers are familiar with. Although we believe that an update in design was necessary, it was done with minor changes."
The key investment this year is the company's new facility, as well as the production line it bought from PCMC and Stax. "During this time, both companies proved to be valuable partners to us, and even more – friends. We are continuously investing in employee training, thus we have a large budget set aside for such activities in 2021. These changes were also accompanied by the expansion of our vehicle fleet."
He adds that the largest shift in the Serbian and surrounding country's tissue markets is the arrival of Lidl. "This has affected the operations of both large and local systems, which in turn led to price adjustments. The fall in prices in the market led to some very high losses on the part of several systems. Despite the changes, I firmly believe that Lidl's arrival into Serbia signifies a stronger market and a growth of the purchasing power of consumers."
In response to the changing market conditions, the modernisation of the company's products entailed new opportunities. Now it is in a position to offer a wide range of new products to its customers. "This is a very good thing for us as a business and negotiations are also underway with a foreign manufacturer regarding the purchase of a new production line, which will complete our assortment. I sincerely hope we will achieve the closure of the deal by the end of the year."
For 2021, a key priority for the business is to maintain the wellbeing of its employees and partners, as well as the local community in which it operates. From a business standpoint, the company's strategy indicates "great potential" for exports: "As a company based in Serbia, we must primarily achieve good results in our market. That being said, we are more than satisfied with our current position on the domestic market, and this then allows us to also focus on the whole region."
A main objective for 2021 is the expansion of the company's new product lines and their launch into the market.
"The expansion of our capacities has given us an opportunity to cooperate with private labels. At the moment, due to capacity fulfilment, we were not able to make many offerings. However, private labels occupy an increasingly significant portion of the market and I believe this is an area where we will see noticeable growth in the future."
Essity's new folded hand towels line met customers' urgent need for cleaning surfaces
TWM visited Essity's Lilla Edet plant, located an hour's drive north of Gothenburg, Sweden, in January 2020, just weeks before the outbreak of the pandemic. Made welcome by plant manager Christian Carlsson and five of his colleagues, we toured the facility to see it in the context of circular economy, carbon neutrality, benchmarking and driving fossil-free packaging growth.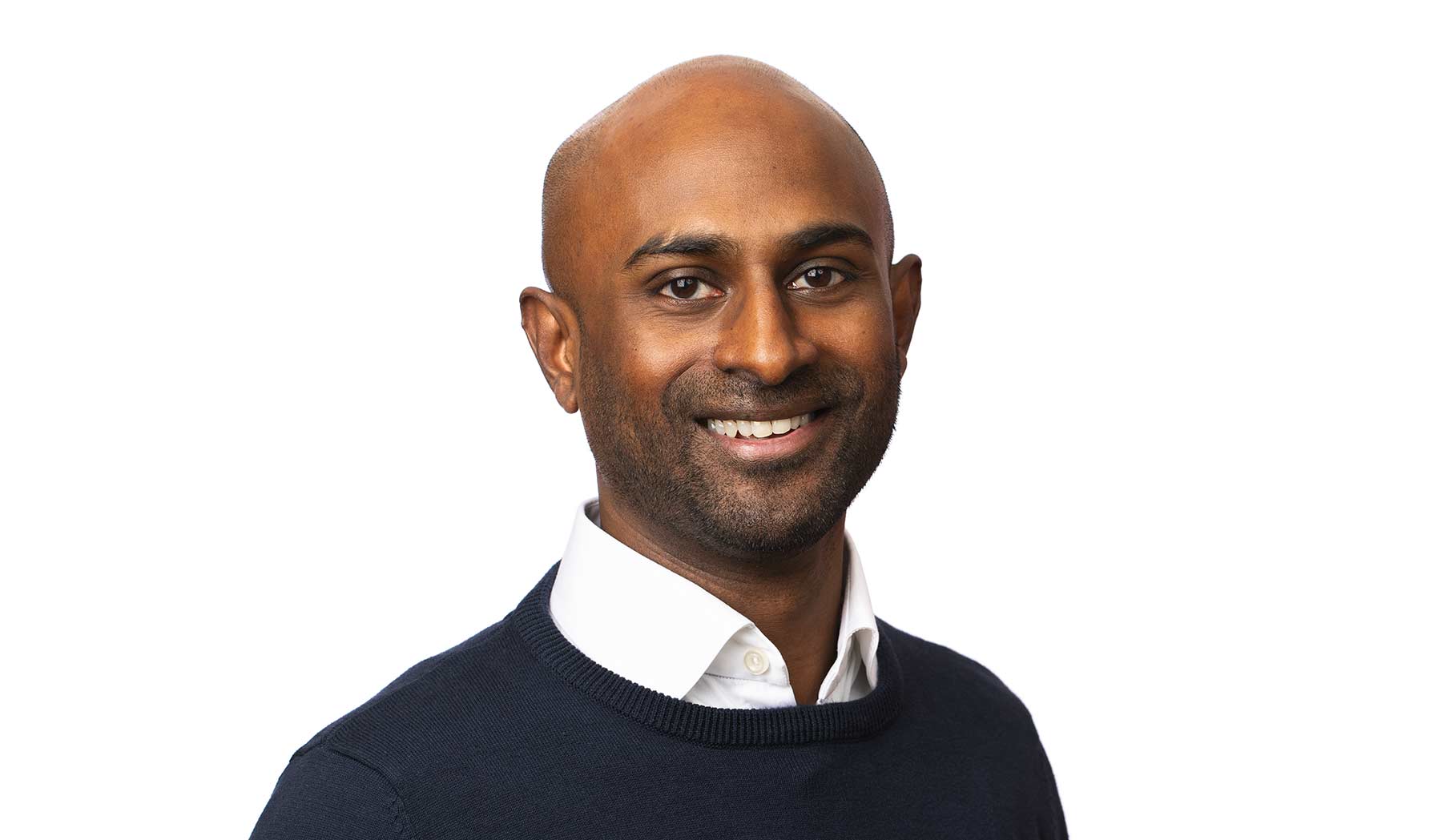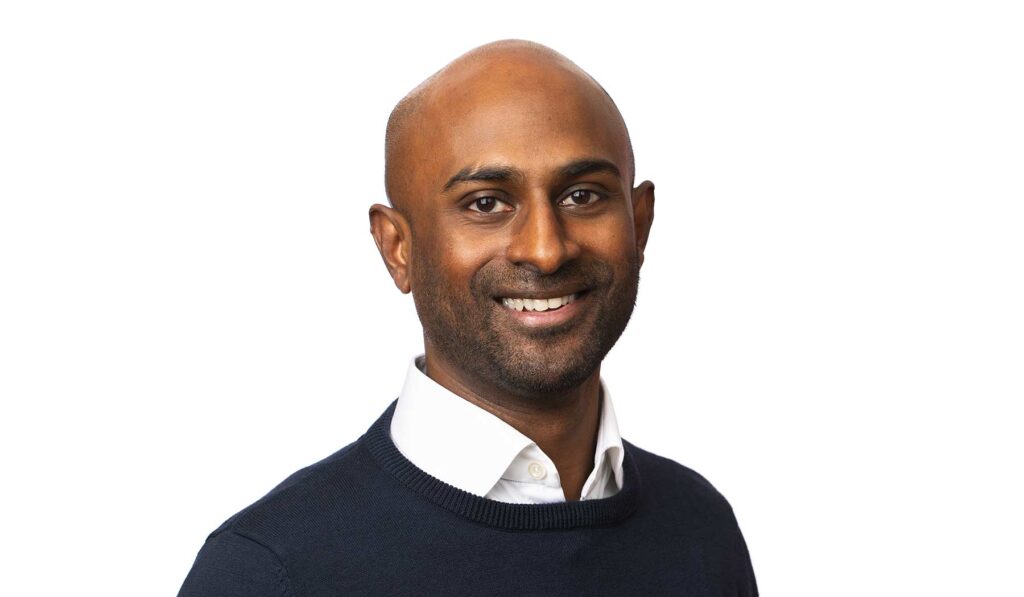 Essity has owned Lilla Edet since 1986, and production has remained at 94,000tpy; 60,000tpy for the professional hygiene market and 40,000 tonnes for the consumer market. Interviewed again in April 2021, and Carlsson says that in the past year the focus has been on handling the pandemic in a good way.
"It's been a three-pillar focus. Caring for our people, supporting society and securing the business. This has led to changes in ways of working to prevent infections on site and very close collaboration with market organisations in order to support our customers in the right way. Looking back on how we tackled the big changes, we can be proud of our people that really showed great commitment and ability to adapt fast to the change."
The plant has also made investments over the past 12 months. A new converting line has been installed to produce folded hand towels. "The demand for these products is high in the Nordic market, and now we will be able to produce closer to our customers. This will have a positive effect on the environmental footprint."
Across Scandinavia, he weighs the effect of the pandemic: "We have seen a small shift in volume between the two business units, consumer goods and professional hygiene. Since people are spending more time at home the volume for these products has increased a bit. The products we produce for restaurants, hotels and airports have had an opposite development and decreased a little."
One clear increase in demand he adds is for wiping products, as the need for the cleaning of surfaces "increased significantly."
"Since the pandemic is far from over, the main challenge from 2020 remains into 2021. We have high ambitions to further improve sustainability and have started the year with large scale tests using bio-gas instead of natural gas with the ambitions to become free of fossil CO2 emissions. Our main focus from a delivery perspective is to get the new line fully up to speed and to deliver on the rest of our ambitious targets."
"In March 2020, we encountered a four-fold increase in demand," Lila Group Chairman Orhan Öğücü, in Turkey
"2020 was a year in which we experienced many firsts. None of us have ever experienced such a process before. We have all experienced radical changes in many aspects such as our business processes, consumption habits, social life, the education process of our children, and our shopping habits.
"The most important and pleasing effect of this difficult process we are going through is the understanding of how important the hygiene factor is in our country and the world, and that hygiene is not a luxury but a need. It has been a means to increase awareness.
"As of March 2020, when the pandemic started we encountered a four-fold increase in demand. Such a sudden increase was a process we have never experienced before. We all witnessed that toilet paper was plundered on market shelves. We have taken all possible precautions both in our production area and in the collective use areas: we were very aware of our responsibility in a process where hygiene was so important.
"For the health of our employees and the sustainability of our business, we have taken the highest level of measures from the first day and received the TSE Covid-19 Safe Production Certificate. And we have continued to bring our consumers together with our Sofia branded products in the premium segment, Maylo in the value for money segment, Berrak in the economic segment and Nua in the global markets. The diversity of the market is very important to us.
"We contacted our Ministry of Health in line with our responsibility principle and conveyed that we want to donate our examination tablecloths that we produce as Lila Group. In this context, we donated 100,000 roll examination tablecloths to all our public hospitals and ambulances. We have also met the three-month hygienic cleaning paper requirement of state hospitals and ambulances in Çorlu, where our production facility is located and Tekirdağ and Çerkezköy. We made revisions and plans in our production lines to meet the hygienic tissue paper needed by the society. In this period, we also exported to countries we don't normally export to. We did not refuse the demands of our customers.
"We continue to implement investment projects so that we can achieve regular sustainability. In the last quarter of 2019, we announced our new facility investment with a total investment value of $100m and we commissioned this new facility in March 2020. Because of this project, we closed the year 2020 with a turnover of TL1.3bn and a growth of over 25%. With the commissioning of our new facility, we have increased our existing jumbo roll paper production capacity by 50% and reached a total capacity of 220,000tpy as well as converting our branded product capacity from 100,000tpy to 120,000tpy with a total investment value of $15m. We will launch our second $100m investment in the second half of 2021.
"The timing of our facility, which we commissioned in March 2020, was quite meaningful. As the first case of Covid-19 emerged in Turkey immediately after our facility was put into operation, the demand for hygienic tissue papers increased by four times. We were able to meet the hygiene needs of both our country and more than 80 countries in five continents to which we export. We are also operating in the energy sector with the paper and textile industry, one of Turkey's leading industrial companies."
"Of course, the increase in hygienic tissue paper products has also affected the consumption of people's previous consumption in restaurants, schools, workplaces, hotels, shopping centres, and the home environment. During this period, demand for the AfH channel purchases decreased, and consumer domestic use increased. So not only toilet paper, but also paper towel and napkin consumption shifted to domestic consumption and brought about an increase in purchases.
"With the effect of Covid-19, the use of pocket and facial tissue for less surface contact has also increased. Due to the decrease in consumption due to the sectors that were adversely affected an incentive price policy was implemented in which product prices were kept low.
"We were aware that this tendency to stockpile was a temporary situation. Later, an alignment process started and our industry did not grow as expected last year because AfH consumption decreased due to temporary shutdowns.
"Although the demand for domestic use increases in the sector in 2020, it is possible to call 2020 as the year of balancing and protection, as AfH consumption has decreased. If the pandemic effect ends and normalisation occurs, 2021 will bring a little growth for our industry. For Lila Group, 2020 can be defined as the year of growth due to our investments, and 2021 will be a year of growth with the impact of these and new investments.
"This year, we are experiencing the excitement of our new facility, which has an investment of TL450m in tissue paper production and will be operational in the second half of 2021. Our new facility will increase our total production by 33% and will enable us to become one of the largest production centres under a single roof not just in Turkey but also in Europe.
"Our first goal for 2021 is to maintain our company's growth and profitability in domestic and international markets. We have a target to increase our turnover by 50% in 2021 with the effect of our investments. Currently, we are aiming to increase our market share by adding 25-30 countries to which we export and to reach almost 50% of the world population by means of the countries we export to.
"We are in target growth with new acquisitions after our investments.
"If we define 2021 as the year of getting used to living and working with the pandemic rather than the difficulty, we can still talk about the difficulties of getting used to this process. Our colleagues at our headquarters are still working remotely. I can say that we got used to this process easily. We are ready to overcome any challenge that will come our way.
"Considering that every crisis contains new opportunities, we can say that this process offers us opportunities to gain a foothold in new markets. I wish such a painful experience had never been experienced, but there were countries where we started exporting for the first time, especially in the first months of the pandemic. We anticipate that this situation will continue. We are in a cooperative relationship with different customers and we have introduced our new product developments, which will also protect the consumers' skin in terms of hygiene, with our Sofia Premium series."
Klippans Bruk began papermaking in 1573, but it took the 2020 pandemic for it to diversify into the production of toilet tissue
When TWM met Klippans Bruk Chief Executive Per Skoglund and Sales and Marketing Director Susanne Hägerstrand at their plant in Skåne County, Sweden, the company had just started-up a Recard-supplied PM to quadruple its production, making it a global player in the deep-coloured tissue market.
With plans to increasingly sell abroad into the USA and Asia, the company's core business was very simple – high coloured tissue, for napkin and end-use.
The outbreak of Covid-19 changed that. Hägerstrand says that over the past year the company has had to diversify its product offering: "Even though the Swedish market has not been as heavily affected as some, since we haven't faced as serious lockdowns as a lot of other markets, we still saw a lot less demand for our main products, coloured and white tissue for napkins. As hotels, restaurants and bars have been closed due to Covid, we faced a big loss of orders last springtime. So in order to keep producing, we re-set our new paper machine to additionally produce toilet tissue."
Klippans Bruk finalised the investment of a new paper machine, rewinder and wrapping station. It also invested in surrounding equipment and worked to optimise and trim its new line as well as training its operators.
"The plan is to continue to grow in napkin tissue, coloured and white. And while we plan growth in our existing market, we have also started producing tissue for decor printing and new selected export markets for a defined product segment."
For the remainder of 2021, she says that it is difficult to anticipate the market demand and development because of the pandemic, but says that "pulp price development can be an issue".
"Once the world opens up again, we are ready to fulfil the market demand and serve our customers."
"Internal competition in the Turkish tissue market has increased; the differences between brands and private label prices are decreasing." Alpay Yalçın, Export Sales and Operations Manager, Europap Tezol Kağit
"Over the past year, we initially saw a rapid rise in finished product sales, together with an increase in stock speed which resulted in a slowdown in the third quarter. There was a return to normal sales levels in the last quarter.
"In jumbo roll sales, we saw a slowdown in certain parts of the world as a result of lockdowns which then revealed new opportunities in other regions. As a result, we managed to stay above the expected figures at the end of the year.
"We have also invested in new machinery and R&D in the field of converting. We realised a full-line installation in our new facility in Mersin, together with a Fabio Perini-supplied myline flexy and packaging unit. In addition, we have also installed the ICM fully automatic multifold Handtowel. In R&D investments; perfumed new household products and high-scale household and AfH products can be counted in the finished product sector. In the production of jumbo roll, we improved the production of brown (kraft) napkins and towels with new equipment in production and raw material supply.
"In the domestic Turkish tissue market, what strikes us most is that growth in the private label market continues. Additionally, we have also seen that the amount of production has grown more than the growth rate of the market. This has increased the internal competition and therefore the differences between brands and private label prices are decreasing.
"Our biggest investment that we will declare for next year will be our new tissue mill which will start-up in our Mersin facility. This is a repeat order for Toscotec which has already supplied a TT SYD steel Yankee dryer installed on PM1 in 2012.
"The new line is scheduled for start-up in mid-2022. The AHEAD 2.2S machine has a sheet trim width of 2.9m, a maximum operating speed of 2,100mpm, and an annual production capacity of over 40,000 tonnes. It is equipped with TT NextPress with upgraded design, third-generation TT SYD, TT Reel-BulkyReel for optimal preservation of bulk and softness, and high efficiency TT Hood with automatic balancing system. We believe that our new investment will enable us to grow in our existing markets as well as enter new markets.
"As for the remainder of 2021, the biggest challenge we are experiencing is transportation. Struggle with this deprivation and high costs caused by lack of equipment threatens all exporting companies. Another threat is the lockdowns caused by outbreak and the uncertainty caused by this situation. Paper mills and converters cannot predict when and in what quantity to produce. Retailer/wholesaler companies on the other hand are having difficulties in controlling the stock situation due to this uncertainty.
"We always believe that the supplier and customer portfolios of companies change when such uncertainties are too high. We believe that if we can achieve product quality, service and price conformity according to the region, we can turn this situation into an advantage in our favour."