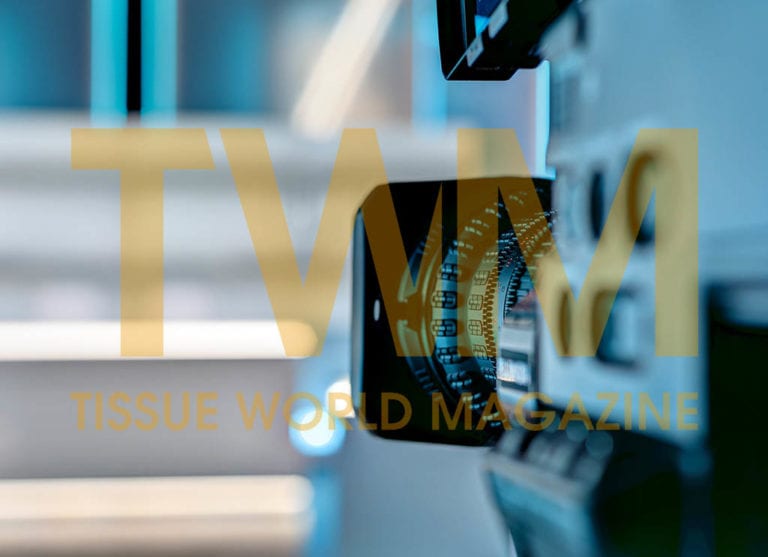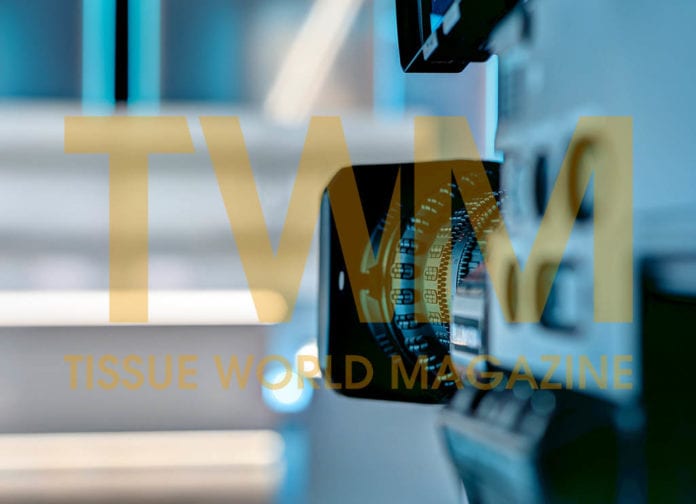 In 2017, TWM visited several tissue mills around the world, including sites in Scandinavia, Italy and Canada for the magazine's Country and Regional Reports. Here, we revisit a few mills who have been in the headlines since to see what has changed. A TWM report.
CANADA –
Cascades PRO
The past few years has seen the emergence of Cascades PRO as a new global tissue player following a substantial rebrand and a $64m investment in its new converting facility in Oregon, USA. Last year, TWM met president and COO Jean Jobin, vice president of marketing and innovation Thierry Trudel, and marketing director André Daviault at the company's Candiac site near Montreal to talk about their substantial investments, innovation, modernisation, new product launches, as well as the Scappoose plant. Here, Daviault takes as though the latest developments.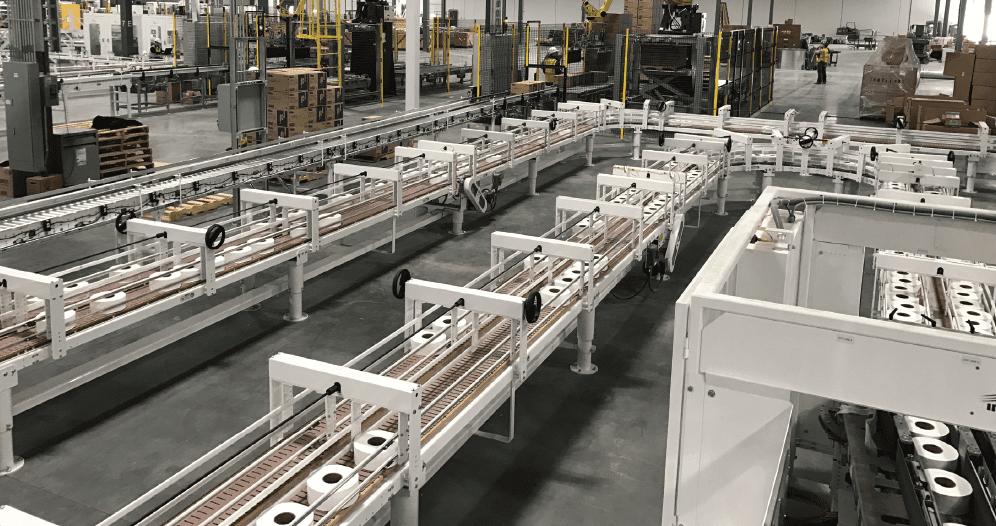 TWM/1: What machinery investments have you made in the past year, and why?
Daviault: "During the planning and development of our facility in Scappoose, Oregon, we made a substantial investment in state-of-the-art converting lines, high-speed rewinders and folders in order to effectively and efficiently manufacture towel and tissue products for our customers out West.
"A year later, we are taking the time to appreciate and enjoy the new capacity Scappoose has opened for Cascades PRO. We are excited to use our current equipment to serve new markets and look forward to what else we can accomplish as we further invest in our facilities."
TWM/2: How has your local tissue market developed in the past year? 
Daviault: "The tissue market overall has seen growth of about 1% and we have been exceeding that thanks, in part, to the Cascades PRO rebranding and our new facility in Scappoose.
"With our expansion to the West Coast, we have been able to gain insights into tissue preferences on both a regional and national level and address them accordingly. Additionally, with population growth being directly linked to tissue product consumption in the U.S., we are working to locate these trends on an ongoing basis and find ways to better serve our customers in these growth areas."
TWM/3: What key challenges has the company experienced in 2017/2018?
Daviault: "Over the past year, it has been very interesting to navigate the tissue industry as more and more of our customers consolidate to improve their national footprint. This comes at an ideal time because now that Cascades PRO has a national footprint, we are in a better position to handle the demands of these new, larger customers."
TWM/4: And the key opportunities?
Daviault: "The opening of our Scappoose facility has presented a number of opportunities for Cascades PRO. We have seen positive growth across the United States since the opening and we are excited to build on that in the coming years. The company's presence in Scappoose has allowed us to not only enhance our relationships with current customers, but also build relationships with new ones. There is always room for growth and as we look to the future, we will continue on the path to making our products and facilities industry leaders in innovation and sustainability.
"Innovation will continue to be the key to growth in the US tissue market and last year we set a lofty goal of having 20% of our sales come from innovation by 2020. We've made a significant investment in research and development to meet this goal and are looking forward to introducing the first wave of new hygiene solutions at this year's ISSA in Dallas."
MPI Paper Mills
Last year, Quebec-based MPI Paper Mills reported that output was set to rise by 25% following a PM4 upgrade, and this was  before adopting a new sales model that could mean overhauling or replacing PM5. The niche manufacturer was targeting key new markets. Here, TWM reports back on the latest.
TWM/1: What machinery investments have you made in the past year, and why?
"This past year we have made significant investment in our fibre plant (screening and cleaning) and are 80% complete on the installation of a system that will allow us to manage the cost of our inputs while maintaining the level of quality our customers have come to expect.
"We anticipate improved uptime as a result of better screening from the commonly found contaminants in fibre and, through an improved cleaning system, we will continue to provide the same or even better quality high bright napkin grade, which has gained tremendous momentum with our customers this past year. We have installed a third slitter/rewinder to accommodate our customers' needs for slitting trim rolls of 42" or narrower, allowing them to minimise their waste and maximise the use of their machine trim. This is in addition to our 156" and 123" slitter/rewinders already in operation.
"We have just started up our 1/8-fold dinner napkin line to complement our other napkin/folded towel lines already in operation. We are now engaged in our first contract converting opportunity for dinner napkin which will expand our overall contract manufacturing business.
"We have continued the investment to improve our ply bonding system for 2 and 3 ply-napkin in order to expand our non-commodity parent roll business. And we plan to continue to focus on and improve in the manufacturing of  parent rolls, slitting and rewinding, napkin and towel contract manufacturing, as well as our wax paper division.
"With Phase I capacity improvements for our PM4 complete and the fibre plant upgrade near completion, we will be looking to expand capital investment at our mill to allow us opportunities for continued growth in our mission of being the industry's supply chain solution."
TWM/2: How has your local tissue market developed in the past year?
"Overall the market has been consistent, though we have found growth in our high bright napkin grade and our contract manufacturing segment."
TWM/3: What key challenges has the company experiences in 2017/2018? 
"The key challenge we currently face is the consistently rising cost of pulp (which is also driving up the cost of other fibre grades), hence our investment in the fibre plant."
TWM/4: And the key opportunities?
"As a supply chain solution for our industry, we are finding that existing customers in one area of our business are now also utilising our services in other areas. For example, a parent roll customer will also work with us on contract manufacturing opportunities or a customer in our slitting and rewinding division will also purchase parent rolls for making tonnage."
---
ITALY – 
Lucart
"We are facing a sophistication of demand", said Francesco Pasquini, sales and marketing director for Lucart's professional international markets, when TWM visited him at the company's 106,000tpy Diecimo-based tissue site. In the Italian tissue market, where a never-ending price war means competition is fierce, a market strategy of balanced expansion and targeted innovation continues to be vital for the company.
The mill is one of the largest facilities in Europe and dedicated to the production and conversion of tissue paper. Tommaso De Luca, communication manager, Lucart, says that during the past year the company continues to grow its presence in Europe: "We have recently acquired Group CEL in Spain and we have built a new converting factory in Hungary in Nyergesujfalu.  Our new logistic centre in Altopascio, Italy, is ready and fully perating … some 24,000sqm is dedicated to our Away from
Home Business Unit.
"During this summer, we will dismiss our old MG paper machine (PM2) in Porcari and we will install a new tissue machine supplied by Toscotec to replace it. We are also replacing one turbine in Porcari and one in Diecimo with the new NovaLT12 Turbine by General Electric."
The company is also investing in new converting lines, the most recent of which include a new toilet paper line supplied by Perini at its Nyergesújfalu site in Hungary, and a new napkin line by SDF at its Torre di Mosto factory in Italy.
"Our aim is to satisfy our customer needs all around Europe, bringing our hygiene solutions that are innovative and environmental-friendly," he adds.
---
SCANDINAVIA – 
Vajda-Papir Scandinavia
When TWM visited Drammen, Norway-based Vajda-Papir Scandinavia, the story of the historic tissue mill was one of survival. A year and a half later, the company is now reporting the successful outcome of its investments, efficiency improvement plans, sales growth and presence in new tissue markets.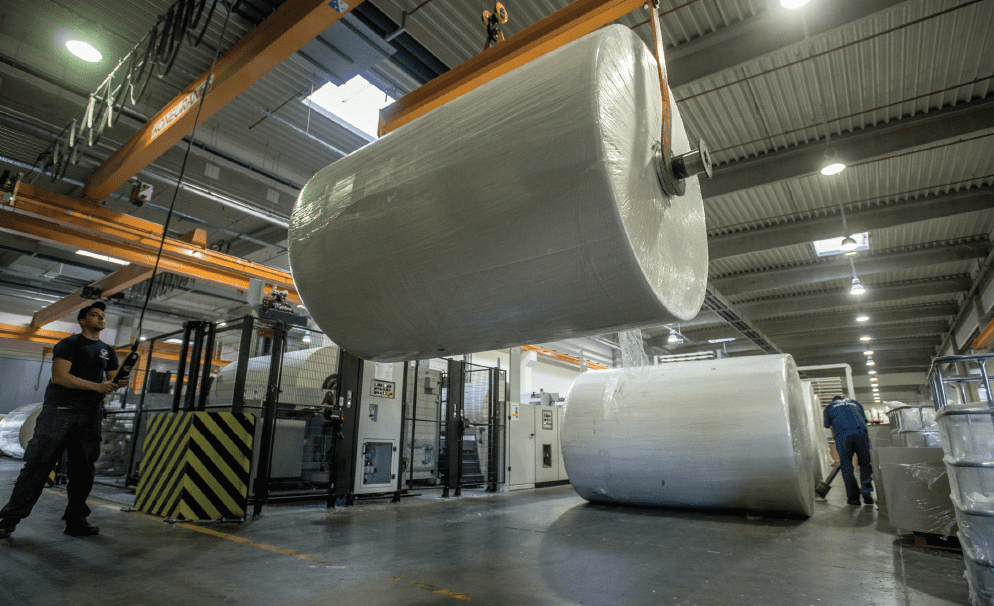 TWM/1: What machinery investments have you made in the past year, and why? 
"We have carried out many activities to develop our business in Scandinavia over the last 12 months. First and foremost, we invested around €2m to improve our PM and to revamp a converting line, enabling us to significantly increase our production capacity. We strive to meet a growing interest and market demand for our products, made of good quality and passion."
TWM/2: How has your local tissue market developed in the past year? 
"Local for us means the Scandinavian market. We have been able to catch +20%, reckoning both on widening our clients portfolio and on volumes supplemented to existing clients."
TWM/3: What key challenges has the company experiences in 2017/2018?
"Competition is getting stronger and stronger, due to the tight room for price increase although the costs for pulp and paper are rocketing to the sky. Recently, transportation costs have also been dramatically increasing, partly because of fuel and partly because of new regulations concerning drivers. Unfortunately, the market is reluctant to acknowledge such a challenging situation by awarding better prices to the suppliers. Obviously we strive to improve our efficiency, but whatever we can do on this side as this doesn't offset the cost increase we have to face in order to keep supplying our customers.
"I believe this is not a situation we can afford long term and, mainly, it doesn't benefit either the producer or the customer."
TWM/4: And the key opportunities?
"As always, a challenging environment unleashes a better capacity for a company to react. I am very grateful to all our employees, who did their utmost to increase efficiency, keep high quality standards and keep supplying our clients. I am confident this situation will reward the commitment and the passion we all put in our products."