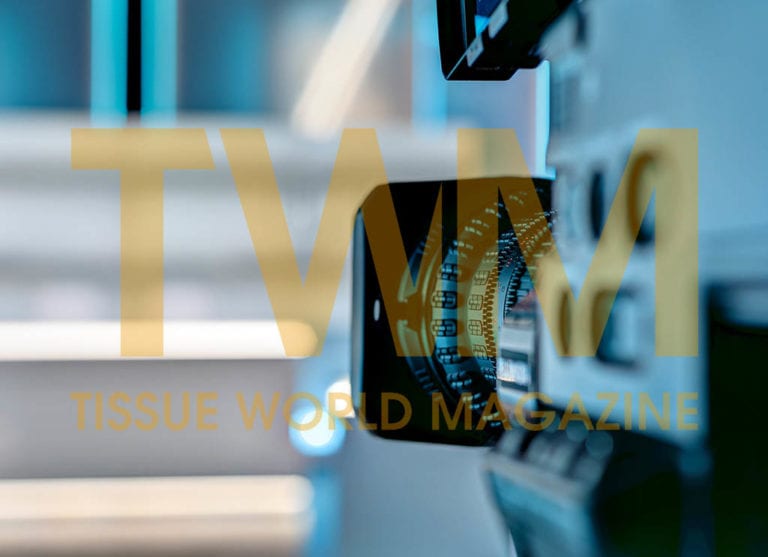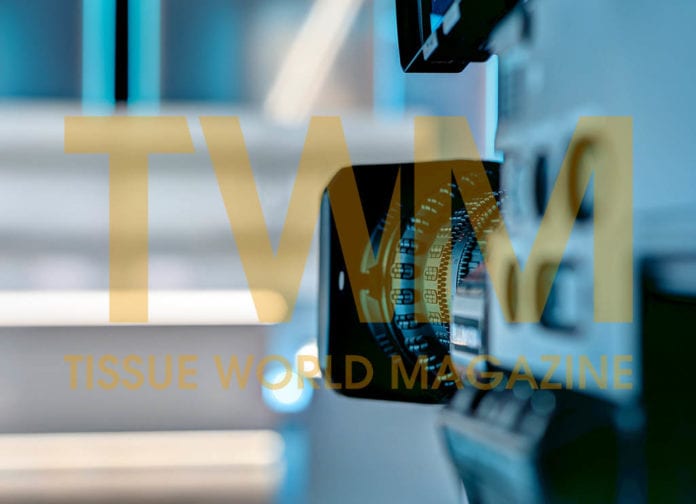 In 2013, TWM visited a number of mills from around the world – from Spain to Indonesia, Poland to Germany – for the magazine's Country Reports. Here, we revisit a selection to see what has changed.
R&D brought successful products to the market
Spain: Gomà Camps
December 2012/January 2013
Gomà Camps production manager Jordi Gomà-Camps Travé says that, since TWM visited the site at the start of 2013, the substantial investments in R&D have resulted in significant innovative contributions to the tissue sector. He said: "The new concepts we are constantly launching have become successful products, for example the new hand towel concept Xtrasec, and ConforDeco XL, a much softer new industrial toilet paper."
He added: "The Xtrasec has an elegant design which is due to a double layer bonding system which is softer and more absorbent than the majority of towels on the market. It is supplied fully closed, which guarantees that the product is clean and hygienic when it comes to be used. The ConforDeco toilet tissue range continues to grow thanks to the new system used to join the two plies of decorated ConforDeco tissue. Just because it's attractive doesn't mean it can't be large. That's why our decorated rolls of ConforDeco XL reach up to 240 metres."
The company is also expanding its exports into new markets in addition to its current French and Iberian markets. "We want to extend our company's radius to areas that have growth beyond our traditional markets. In the next few years, we will also be searching for new business opportunities in other continents such as Africa."
In 2009, Gomà Camps Angola was established as a commercial subsidiary of Gomà Camps Portugal for serving the Angolan market. The company has its head office in Luanda and sells tissue products in the African market. In late January 2014, it started up the first two napkin machines and so started converting products in Angola. The factory currently has two machines and manufactures napkins and packaging formats 33 * 33 and 40 * 40 in one, two and three plys.
In Spain, the main mill of the group is still investing to enhance the capacity and quality of its ECO line with upgrades in the DIP stock preparation area. He adds: "In the last quarter of 2013, a new sludge dewatering line was successfully started reaching dryness levels of the mud consistently over 55%. This combined with other investments in the mill may enable the group to produce more recycled paper at the highest quality standard. Every day there is a greener production process, which year after year continues to minimise our carbon footprint."
SCA sets the ground for future growth in Spain
Spain: SCA Valls
December 2012/January 2013
When TWM visited SCA's Valls plant, the company's acquisition of Georgia-Pacific's (G-P) European tissue business had just been announced. G-P's exit from the European tissue market at the end of 2011 had given SCA a significantly extra share of the Spanish market, making its total market presence almost a third.
At the time of the visit, Valls site manager Toni Mata told TWM that the Spanish AfH sector was being significantly impacted on by the economic downturn and that there was low growth generally within this sector.
At the end of 2013, SCA announced it was to reorganise its Spanish footprint in a move it said was to "secure short and long term competitiveness and set the grounds for future growth". The move meant it was to close its Carmona tissue mill in Spain with the loss of 24 jobs. Converting production was to transfer from Mediona to Allo (Navarre). The company started negotiations with the workers representatives and announced that its focus in Spain would now be on the Allo (Navarre) and Valls (Tarragona) mills. José Ramón Iracheta, SCA Spain country manager, said: "This is not a measure we have undertaken lightly; on the contrary, it follows a thorough analysis and consideration of the best possible way to secure our business continuity and future in Spain."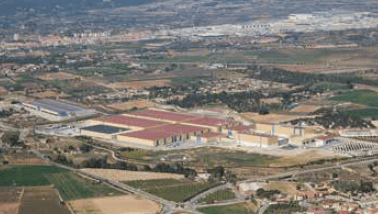 In June 2014, SCA announced it had started production of baby diapers in Spain, a move it said was proof of the company's commitment to its business in the country. A new baby diaper line will be started up at the Valls site, making the plant the first SCA mill in Europe to combine the production of both Personal Care and Tissue products. The line is scheduled to start production in the third quarter of 2014. Magnus Groth, president, SCA Consumer Goods Europe, said: "With this new baby diaper line SCA aims to strengthen its business in Spain setting grounds for future growth."
SCA is the world's fourth largest player in the baby diaper segment and holds the number two position in Europe. The Valls mill will produce baby diapers for the retailer Mercadona's personal care brand, Deliplus.
Leaner and fitter in Iberian
Portugal: Fapajal
February/March 2013
TWM met Helen Gray De Castro, the director and a shareholder of Portugal's Fapajal, at the company's site based near Lisbon in January 2013. At that time, the business's market strategy was to become even leaner and more cost effective – and put previously planned expansion plans on hold. Yet she was still adamant that the small, independent company was thinking big.
Almost a year and a half later, she tells TWM that the company has thrived during the past year and that consolidated sales and profitability have increased substantially year-on-year.
Fapajal has focused on strengthening its performance and viability for the future and invested in separate dedicated pulp preparation lines for hardwood and softwood. It has also expanded its output and sales of converted products (AfH) and invested in new converting lines and upgrading existing ones.
She told TWM: "The negative environment in Iberia since 2008 has resulted in the closure of less efficient mills in Spain and Portugal; returning these mills to profitable operation will not be particularly easy, as at least two are inherently costly to operate. Thus, we expect demand for our paper to continue to be high."

Meanwhile, she added that there are a number of lights at the end of the tunnel.
"We expect to see a general uplift in prospects in Europe with low inflation and this should improve demand. In particular, the Portuguese and Spanish governments over the past few years have managed, through strong austerity measures, to regain the respect of international investors and the beginning of economic recovery, and this should improve liquidity and lower interest rates."
The company has also seen Portuguese exporters respond to the austerity measures with unexpected capacity increases which have increased competitiveness and therefore exports. "The continuing decline of the dollar reflects, at least to some extent, its lack of attraction as a reserve currency – this in turn creates competitive opportunities for companies like ours, which export within the European Community but have major dollar-based costs (pulp and energy)," she says.
The company will continue to strengthen its margins through investment in water quality and treatment as well as high tension energy input in preparation to expand its capacity.
'We expect to see a general uplift in prospects in Europe with low inflation and this should improve demand." Helen Gray De Castro, Fapajal'
APP: slowing down tissue expansion plans
Indonesia: Asia Pulp and Paper
April/May 2013
When TWM visited Pindo Deli 2 in March 2013, one of APP's largest mills in Indonesia, the company had just announced a brand new sustainability initiative that had grabbed the world's attention. On 5 February 2013, it committed to an "immediate halt" in the clearing of all natural forest across its entire supply chain in Indonesia. Its Forest Conservation Policy included: the suspension of natural forest clearance which applies to all suppliers; protection of all forests including those on peatland; High Carbon Stock (HCS) assessments to be implemented; adoption of international best practice for rights of indigenous peoples and local communities, as well as independent monitoring by NGOs.
In 2013, APP also announced huge tissue expansion plans in China and South East Asia – it intended to build a total of 52 new tissue machines at its mills in China and Indonesia with a combined capacity of 2.784 million tpy.
Just over one year on, and APP has but the brakes on its aggressive tissue paper expansion plans for installations that were expected to take place in its Chinese and Indonesian mills after 2015. In May 2014, the company said the move was in response to the economic slowdown in China.
The plan has now been revised down significantly to 25 PMs with a total capacity of 1.236 million tpy. In Indonesia, where all the planned machines would be supplied by A Celli, APP has scaled back the expansion of its Perawang facility from 14 units to 8. It will go ahead with the erection of a large PM at the Jambi site.
'Just over one year on, APP has but the brakes on its aggressive tissue paper expansion plans for installations that were expected to take place in its Chinese and Indonesian mills after 2015.'
The combination of four tissue machines within the group, with capacity of 100,000tpy, shows just how well it is positioned to take up new opportunities in the future.
"This is a new market for us but we believe that there's huge potential for recycle grades." Sopanusa
Target of doubled tissue capacity a reality
Indonesia: Sopanusa
April/May 2013
When TWM visited integrated manufacturer Sopanusa Tissue in Surabaya, East Java, in March 2013, the company talked about its ambitious plans to double its tissue capacity.
Those plans are now very much a reality. Sopanusa is part of the SPS Group and its newly established sister business Sun Paper Source is now up and running. However, the milestone for group was the investment in a new 16 foot Steel Yankee Drier shoe press, supplied by Voith.
Sopanusa mill manager Endah Tjahjani tells TWM the group made the investment to keep up with demand for tissue products. "The local area is seeing significant growth and has the highest GDP growth in Indonesia at 6.55% in 2013," he says. The growth is dominated by trade, hotel and restaurants industries (31.33%), the manufacturing sector (26.60%) and the agriculture sector (14.91%).

He adds: "As a young and energetic company, SPS Group will continue its fast pace to be able to cope with the aggressive development needed to meet the fast global demand for tissue paper. With the accomplishment of PM 11, we believe we can serve more delicate tissue requirement such as facial tissue 11 gsm and MG paper, and our customers can have benefit of using this grade to supply the market."
PM 12 is also planned to be completed in Q4 this year. It will be equipped with a deinking facility to fill demand for recycle tissues. He added: "This is a new market for us but we believe that there's huge potential for recycle grades."
The combination of four tissue machines within the group, with capacity of 100,000tpy, shows just how well it is positioned to take up new opportunities in the future.
Lamix: a bellwether for the region's tissue market
Poland: Lamix
July/August 2013
When TWM met Lamix, the Witnica, Poland-based tissue manufacturer, it was in the middle of a successive investment programme that was considerably strengthening its position in the hygiene market.
The company was a bellwether for the region's tissue industry: young, growth-hungry and well established to take advantage of the opportunities coming from Poland's emerging middle classes. Owner Miroslaw Laszko said the local market was requiring products that had a better appearance with better quality, and Lamix was setting itself up for that. Recent investments had included the modernisation of the plant with a new headbox and press rebuild.
Lamix now produces tissue paper as well as high quality crepe paper to produce hygienic paper for professional use and is increasingly selling a lot of products into western Europe. Laszko said the company's export market is growing "very fast" and it now sells into 20 countries and this revenue makes up over 50% of its turnover.
He added the company is now in the process of modernising its paper machine and has also completed its project for a new line designed for folded towels. The line will boost its production capacity of two and three ply laminated AfH rolls. It is also commencing a project connected with the construction of new paper machine.
"The discussion of energy supply and price is a crucial topic for our local and environmentally sound tissue operations." Christoph Zeiler, Metsä Tissue's senior vice president, tissue, western Europe
Taking advantage of an upturn in the economy
Poland: Hanke Tissue
July/August 2013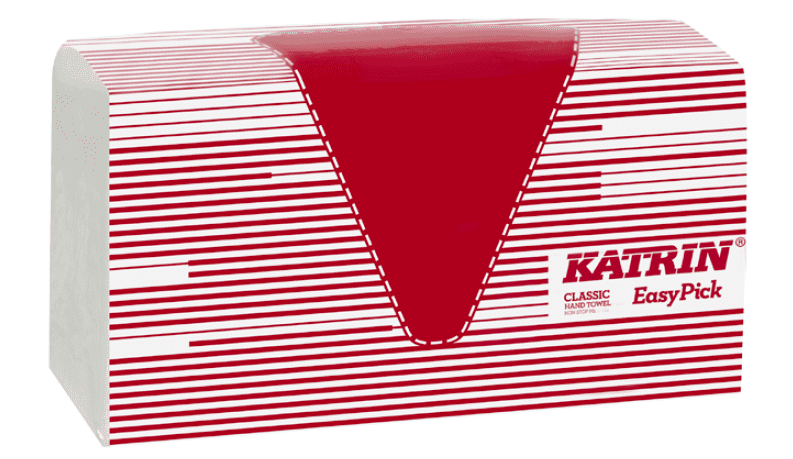 In 2013, the Polish economy had slowed but not entered into a deep recession and the country's tissue makers were poised to take full advantage of new opportunities.
Leading napkin producer Hanke Tissue was in the middle of a substantial investment programme in June, and TWM's visit to the Kostrzyn-based site includes a tour around the newly built empty facilities that would soon house the new PM.
In April 2014, the company started up its new Recard-supplied tissue machine in Poland – a move that will see it double its tissue capacity and boosts its output from 14,000tpy to 32,000tpy.
A challenging German market leads to product innovation and improved energy efficiencies
Germany: Metsä Tissue
Nov/Dec 2013
Providing a point of difference in a competitive marketplace – especially where private label holds 78% of tissue sales (as of 2012) – is vital. Since TWM's visit to Metsä Tissue's Raubach site in Germany at the end of last year, the company has continued to push hard on innovation and stay on its toes.
Christoph Zeiler, the company's senior vice president, tissue, western Europe, tells TWM that the past few months have been a key time for the company to further develop technological improvements for softer tissue qualities, which specifically for the Raubach mill has included developing quality of its handkerchief product range. He says: "The discussion of energy supply and price is a crucial topic for our local and environmentally sound tissue operations. The German Energy Tax legislation (EEG) has just been reviewed and the result will secure the competitiveness of the German paper industry and will even mean that costs will rise."
In the AfH market, product development has been key and the business has launched the Katrin Easy Pick (pictured).
The rebuild of Raubach TM1 in November has also resulted in the "expected improvements related to energy efficiency and quality."