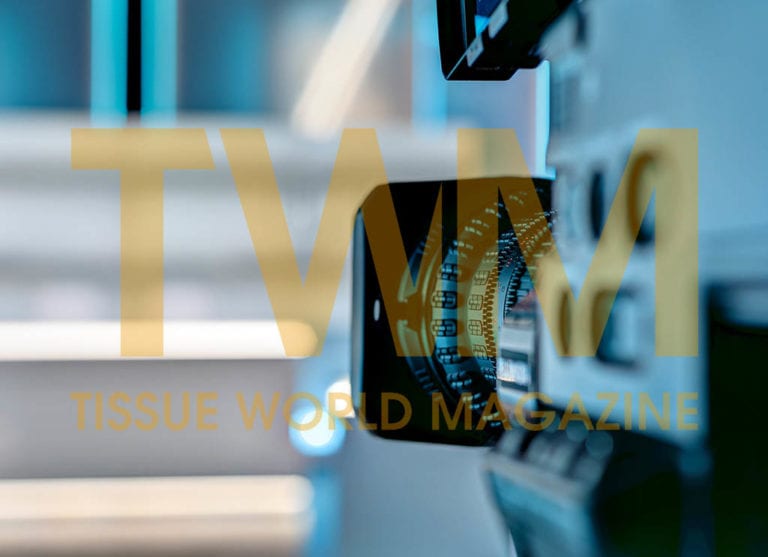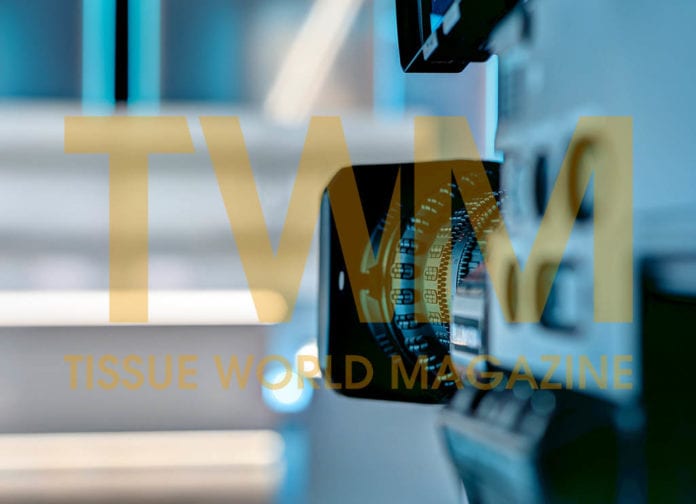 TWM takes a look at some of the talks from Tissue World Barcelona's Tissue Retail & Distributor Insight Forum (TRIF)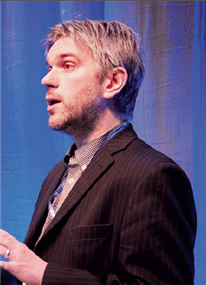 World tissue – development, normalisation, modernity and the middle class trap
Ian Bell, head of home care, tissue and hygiene research, Euromonitor, UK
The challenge for the industry is how to get its particular genie back in the bottle, reverse seemingly engrained behaviour, make the ubiquitous relevant whilst at the same time fostering interest in new areas while preserving the old or established.
How can tissue sustain, develop and avoid the middle class trap all at the same time? This presentation looked at global tissue in the context of 'development stages' with an accent on the future.
Make tissue innovation relevant: more engaging to the shopper
Fernanda Accorsi, cofounder – trade marketing and retail specialist, noFish, Spain
Point-of-sale (POS): not just the end of the chain, when brands make efforts to be placed in the shopper's cart; but it is also the first opportunity to engage with consumer.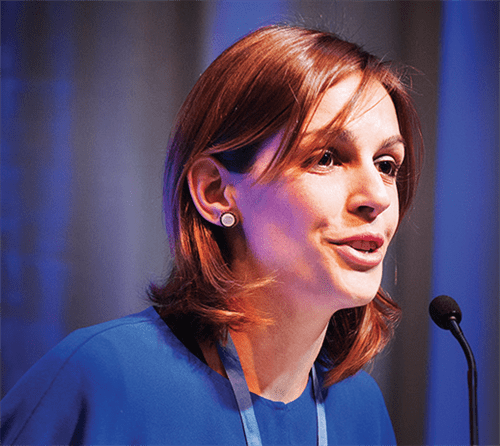 What really matters to the shopper? Depends which generation you belong to…
Baby Boomers: 1946-1964
Purchase behaviour:
Reluctant/resistant to change
Loyal shoppers and consumers
High purchasing power
Quality oriented
The new social media members (the fasted growing segment on twitter)
Consumption insights (lifestyle): fitness facilities, personal trainers, nutritional
supplements, spas, alternative medicine.
Generation X: 1965-1989
Purchase behaviour:
Are not swayed by flashy advertising (scepticism)
Extreme brand loyalty once they trust
Consume several media channels
Seek product information
Diverse online habits – the first generation to experience the internet as part of their daily lives
Like to research while shopping online
Lifestyle consumption: paychecks on luxury items (compared to Baby Boomers)
Generation Y: 1980-2000
Purchase behaviour:
Like aspirational brands/ intuitive performance and customised products
No brand loyalty – like to try
Omnipresent connectivity
Influenced by friends (word-of-mouth)
Recommendation online is a viral habit
Bloggers and Vloggers develop reputation
Lifestyle consumption: passionate about politics and the concept of 'improving the world'. They love companies that make a difference – not just sell a product.
Generation Z: 2000+
Purchase behaviour:
Products/ messages must reflect a reality not a 'perfect life'
Products are more important than brands
Generation of Customer Service
Open-minded and adaptable
Digitally over-connected
Conversations already start online.
(Digital Natives – born into a digital world )
Lifestyle consumption: 38% say they make most of their purchases online; They want to change the world (much more than 'the millennials').
Source: Northeastern University (2014)
They are all purchasing together! Some categories are hard to engage. We sell tissue … how to do it?
Some categories we love as shoppers and consumers and some categories we just don't care so much about are normal.
POS is an opportunity to talk to the shopper. The easier we make shopping for our customers, the greater their satisfaction:
Package (jumbo packs)/claims
Try/experiment
Temporary campaigns
Link POS and social media
Cross-channel/cross-merchandising
Practical, sustainable, comfortable, fashionable.. Can we make it simple?
The State of Play for Private Brands
Kit Vale, global director of business development, Daymon Worldwide, USA
Why are consumers moving from national brands to private brands for household paper? The private brand paper industry is a $77+ billion business and growing fast.
Through the lens of the consumer, we have explored key purchase drivers, shopping behaviour, attitudes and important trends. From a retailer prospective, we explore best in class activation.
The Marketing 4 "P's" approach helps to explain why private brands are no longer the generic alternative to a consumer's household paper needs.
Total global tissue growth
Global tissue sales $77.2bn. Tissue sales have increased by $20bn over the past seven years, a 35% growth. In the next four years, growth is projected to increase by $30.7bn.
Over the past seven years, private brand (PB) growth has been 26%.
In Europe, 89% of consumers have increased their purchasing by 15% due to the belief that PB have equal or greater quality than National Brands (NB).
For PB, Western Europe is clearly the leader in sales. North America trails by approximately half with other regions considered emerging markets
Recession Periods = springboard for PB growth
PB are becoming destination brands with 50% of consumers globally stating availability of PB and the quality and range of products are key factors in deciding where to shop.
Globally, 65% of consumers find PB to be as good as NB. Some 71% of consumers say their perception of PB quality has improved over time.
70% of consumers purchase Private Brand to save money with 67% of consumers saying Private Brands are usually extremely good value for money.
(Source: Nielsen, "The State of Private Brand Around the World", Nov 2014)
Private brand appealing to wider audiences as proposition changes
PB are becoming destination brands.
Regional results shows that Emerging Markets are growth opportunities
Innovation: key driver for PB
Innovators remain on-trend while balancing quality and cost restraints. Innovation drivers: Improving perceptions, affordable innovation, demographic specificity, expand tier system
Convenience is a key macro trend for consumers. Time and simplification are key.
Retail activation: Point of Sale
Product Features lead 44% of social media conversations.
Retail activation: Promotion online and in-store
Private Brand will innovate ahead of market, anticipating consumer needs.
Become more reactive in less mature markets, moving away from the "cheaper than" proposition.
In strong markets, PB will be positioned alongside brands, becoming "exclusive brands" in their own right. As a result, greater investment will be seen in higher pricing tiers, while maintaining the value option.
Private Brand will work alongside national brands in a mutual playing field. Their interaction will ensure that all consumer needs are answered by "filling the gaps" where brands are lacking, in terms of both value and innovation.
Highest potential for PB growth is in emerging markets. In developed markets, where PB has smaller penetration (e.g. Australia and New Zealand), focusing on trust-building efforts and greater understanding of consumer demands by retailers will lead to growth.
Source: Nielsen, "The State of Private Label around the world", Nov 2014; Datamonitor, Consumer Insight, Sept 2014

Retailing 2020 and beyond: capabilities needed to ride the perfect storm
Himanshu Pal, director of retail insights, Kantar Retail, UK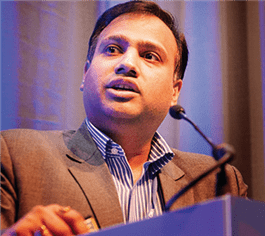 The current retailing environment represents a 'Perfect Storm' with all elements (from countries, consumers, channels and customers) in a state of flux and faced with multiple disruptions.
The session provided a perspective on these disruptions, their impact on your businesses and capabilities needed to ride this perfect storm.
Retailing 2020 and beyond
Capabilities needed to Ride the Perfect Storm: Organisational performance, retail and channel insights, shopper insights, go to market, sales process automation, retail and purchase data analytics, retail virtual reality.
Country: Disruption – balance of power shifting away from mature markets and in favour of emerging markets
Share of global tissue market:
North America: 31%
Western Europe: 21%
Eastern Europe: 5%
Country: Implication – where and how will you drive incremental growth in sales and profit?
Tissue consumption per capita per year in Eastern Europe is only 1/4th of that in Western Europe
Country: capabilities needed – develop / reassess emerging market strategy based on market dynamics
Focus on category innovation to drive incrementality (growth, profit and ROI)
Consumer: Disruption – changing shopper profile
Have vs have nots (£ € $)
Ageing vs youth
Multi-ethnic
Urban
Digitally dependent
Capabilities needed – successful retailers and suppliers will deliver higher returns on shopper investment
Consumer: Capabilities needed – category and brand plans need to be based on shopper-first principle
Different strokes for different folks – Premium brands vs Economy variants of A-brands
Age-specific products/packaging. Collaborate with customers to enhance shopping experience
Target new purchase and consumption occasions. Tailor pack size and format to better service immediate consumption and adapt to urban living. Make products easier to identify in busier and smaller store environment
Get ready for the new digital age – connect, engage, trigger purchase, and stay connected
Austere (time and money) shoppers increasingly switching to discounter, online and convenience
Channel evolution in emerging markets will be a lot faster
Your biggest customers might no longer be your fastest growing customers
Conclusion
Operating in a polarised world: Where is the next incremental sales ($ / £) going to come from
Understanding changing consumer profile: Do I know them? Do I understand where, what, when and how they shop?
Embracing real value: Are we delivering real value to shoppers? How do we collaborate with our customers to deliver it?
Fundamental change in route-to-market: What's my strategy around online, discounters and convenience? How to play in an omni-channel environment?
Increased complexity around customer planning: Have I identified my rising stars? How am I going to deal with increased complexity?
Exploring key attributes of the UK tissue products that drive consumers' choice
Pierre Noé, managing partner, CP-Partners, Geneva, Switzerland
Bibiana Rubini, product development research Fibria Celulose
Characteristics of the UK tissue market from a consumer perspective. Findings includes key attributes of tissue products; which were collected on the shelves at one major UK retailer that drive consumer's choice.
The UK market is the second biggest market for tissue consumption in Europe with over one million tonnes consumed in total and 17 kg/year/capita; Tissue production was in the range of 800k tons in 2014; The UK is the largest net importer in Western Europe; Branded products represent 50% in volume, which is above the European average of 35%; Market pulps represent close to 60% of the raw material for tissue paper production.
Sources: RISI and PPPC
Tissue product properties
What matters to the consumer:
'Value for money'
Product key attributes: softness/handfeel; absorption, strength;
Product performance
What matters to the producer:
Deliver what the consumer will buy
Material performance
Equipment runnability and production costs
Key attributes per category
Toilet tissue softness, absorption capacity; Kitchen rolls absorption capacity and rate, dry strength, bulk; Facial tissue softness, brightness; very large offer displayed on the shelves; Hankies strength (4 ply).
Furnish management
Furnish management is an important tool to reach the requested properties.
Historically, the use of BEKP in tissue products has been a breakthrough for a key attribute like softness.
Using higher amount of BEKP is one way to differentiate in a highly competitive and mature markets when 'ultra-softness' is the target.
The use of BEKP in structured products like kitchen rolls is so far limited, but technology may evolve to accommodate a higher amount of BEKP.
Conclusion of the study
A wide range of properties has been measured for toilet, hankies and facial tissue especially.
Consumers in the UK are particularly favoured as to the abundant supply of facial products, some of them with ultra-softness.
Kitchen rolls liquid absorption has been measured on the top of the range – the reason for this being their 'structured' TAD formation.
The brands play their role by offering a wide range of attributes which leaves the consumer with a broad choice of products.