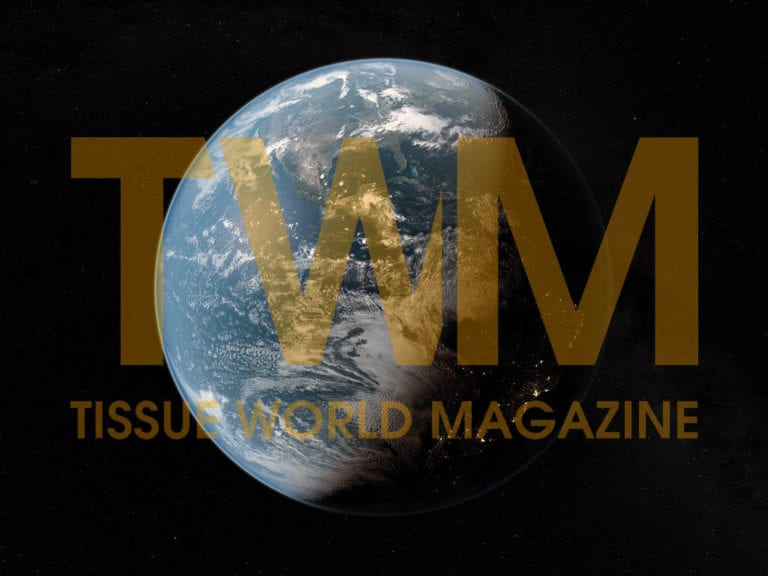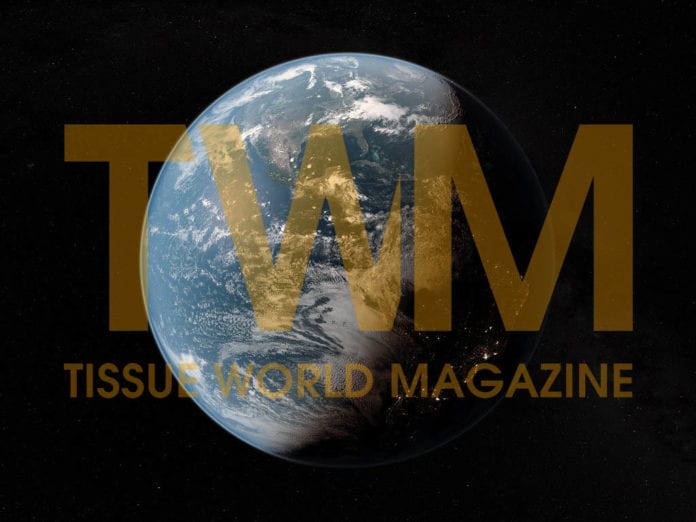 TURKEY
Hayat Kimya starts up 70,000tpy TM
Hayat Kimya has started up its up 70,000tpy tissue machine at its Mersin mill in Turkey.
The company started production at its new mill in Mersin in southern Turkey with the startup of Valmet-supplied PM5 on 17 March.
It is now producing saleable paper for the company's own converting plant, paper group director Lütfi Aydin told RISI.
PM5 has a capacity of 70,000tpy of facial, toilet and towel grades, made from virgin fibre.
It has a width of 5.6m and a design speed of 2,200m/minute.
The Mersin mill currently employs 276 people, but this figure will rise to 300 by the end of the year, according to Aydin. He declined to reveal how much the Mersin mill has cost to build.
Hayat Kimya already operates one mill in Izmit, northwestern Turkey, housing two machines with a combined capacity of some 140,000tpy of tissue and a 65,000tpy tissue mill in Zencan in Iran.
The company is also preparing to start up a 70,000tpy tissue plant in Ain Sokhna in Egypt in October 2016.
Elsewhere, the business has also signed up Valmet to rebuild its TM1 at its mill in Yeniköy, near the city of Izmit in Turkey.
The rebuild will be with Valmet's Advantage DCT technology and according to the supplier will increase energy efficiency, improve product properties as well as performance, runnability and work environment.
Start-up of the rebuild machine is scheduled for November 2015.
Hayat Kimya has previously ordered five tissue machine lines from Valmet in the past eight years.
TM2, 3, 4 and 5 are already producing high quality paper with high capacity and speed, while TM6 will start-up in 2016.
News from RISI (www.risiinfo.com)
---
LITHUANIA
Grigiskes boosts capacity by 110tpd with PM6 at its Vilnius mill
Grigiskes has started up its new 110tpd tissue PM6 at its Vilnius mill.
The Toscotec-supplied line has a design speed is 1,900mpm with a net web width of 2,750mm.
Gintautas Pangonis, president of Grigiskes said: "As announced earlier, erection of the new production line was terminated in the beginning of March.
"All components of the new machine were tested during the first half of the month and this week we produced the first batch
of paper.
"We are very happy to announce that production startup was smooth. Having started production with a new paper machine we expect to see the fast growth of our turnover and profit."
The new paper production line will match the needs of company's processing lines of paper products and will allow further development of paper production and sales.
Toscotec's supply includes an AHEAD-1.5S crescent former tissue machine with single-layer headbox, single press configuration and a Steel Yankee Dryer (TT SYD-15FT), machine auxiliaries (gas heated hood with three stages heat recovery system, machine dust and mist removal system, hall ventilation system were Milltech's), stock preparation plant for virgin pulp and electrification & control system.
The site already houses the 17,000tpy tissue PM5.
---
GERMANY
Fripa reaches production speed of 2,100m/min
Fripa Papierfabrik Albert Friedrich has said its PM 7 line achieved a production speed of 2,100m/min, making it one of the most efficient tissue machines currently operating worldwide.
Based at the company's Miltenberg site, PM7 was commissioned mid-November 2014.
Supplied by Voith, the NipcoFlex T shoe press and EvoDry Y Yankee cylinder enable high speeds at lower energy consumption.
An increased dry content, which reduces the thermal energy requirement by up to 20%, is achieved downstream of the press section.
PM7 produces super soft toilet tissue and kitchen paper.
Fripa's managing director Andreas Noack said: "PM7's innovative technology allows us to safeguard and further enhance our high quality standards."
The company has manufactured high-quality tissue papers for the international market since 1911. At its production site in Miltenberg it operates three paper machines and several converting plants.
---
SLOVAKIA
SHP Group boosts efficiencies
Hygienic Paper Group (SHP Group) has increased its performance and efficiency by integrating a Gambini Touchmax embosser into one of its existing converting lines.
The company aimed to increase the performance and production flexibility of the line as well as the quality of products so it could produce a new kind of embossing pattern with the Flexless technology.
The Touchmax was installed onto an existing Sincro 5.0 rewinder line, with 4-channel log saw.
Gambini said the line allows a three-minute product changeover and guarantees a high level safety for the operators and high quality of the tissue roll products.
It is capable of producing up to six different products by entering the embossing roll configuration via HMI panel without replacing any steel embossing rolls and allowing therefore a real-time production scheduling.
SHP Group has 8 companies in six countries in Europe (Slovakia, Bosnia and Herzegovina, Croatia, Czech Republic, Hungaria and Slovenia) and its four manufacturing plants produce 100,000 tpy of paper.
It is one of the largest producers of sanitary papers in central and south-eastern Europe.
Its main brand is the Harmony brand that is present in the markets of Central Europe and the Balkans, Western and Eastern Europe.
It includes a complete portfolio of toilet paper, kitchen towels, handkerchiefs, napkins, cosmetic wipes and wet complementing products for home consumer usage and professional AfH customer segments.
---
POLAND
GZP boosts capacity with 80tpd crescent former
Głuchołaskie Zakłady Papiernicze (GZP) has boosted its capacity after it signed up Hergen to supply a Smart Fit Crescent Former.
The Polish company produces a variety of tissue products across five machines located in two paper mills.
Its Niedomice mill's PM1 will be rebuilt into a crescent former and Hergen's scope of supply included approach flow engineering, crescent former HCF 920 Smart Fit, felt section, suction and blind drill press section, Yankee dryer columns, pope reel, a set of spare rolls, package of engineering and start up services.
The machine produces tissue with basis weight since 11g/m2 up to 28 g/m2 on the reel with excellent formation and mechanical properties.
Operating speed is 1,200m/min and it is designed to achieve capacity up to 80tpd.
GZP offers a full range of tissue products, including private labels.
The investment is part of a development plan to improve its products and energy savings.
---
FRANCE
WEPA boosts private label presence with mill acquisition
WEPA has increased its presence in the French consumer private label market after it acquired Lucart's Troyes tissue plant.
The WEPA Group took over the plant – now known as WEPA Troyes – and the consumer business related to the products manufactured in the plant on 1 March.
Lucart Group will continue its activity in the French market through its other French company, Novatissue, and continue to develop the AfH business and produce recycled tissue products for the consumer market.
Martin Krengel, WEPA Group chief executive, said the acquisition was to further strengthen its market position in the French consumer private label sector and increase its paper production and converting capacity.
Massimo Pasquini, chief executive of Lucart, said the sale was part of a strategic project "refocusing Lucart Group activities on its core business".
WEPA Troyes is located in the region of Champagne, Ardenne, and has an annual production capacity of 32,000 tonnes of tissue, a converting capacity of 40,000 tonnes and 150 staff.
WEPA Group was founded in 1948 and produces 640,000 tonnes of high quality toilet paper, kitchen rolls, handkerchiefs, facial tissues, napkins, industrial rolls and towelling paper are produced by 16 paper machines.
Products are mainly sold to the consumer sector, predominantly as private labels to the European retailers.
Lucart Group is an Italian Group with a production capacity of 300,000tpy of tissue and MG paper.
---
SLOVENIA
Paloma seeks Euro 15m in capital increase
Tissue producer Paloma has started a process to raise its capital by Euro 15m ($17m) in order to enhance efficiency and its financial results by modernising its production facilities, increasing its capacity and removing current bottlenecks.
The firm operates a 70,000tpy mill in Sladki Vrh.
Paloma has launched an invitation for non-binding expressions of interest in the capital increase. Existing shareholders' priority rights to subscribe new shares will be excluded.
The process will be run as a two-round international tender process with submission of indicative offers in the first phase and submission of binding offers in the second phase following due diligence, according to a company statement.
The deadline for submitting indicative offers was on 16 March.
If the capital increase is successful and if an investor alone or together with partners obtains at least a third of the voting rights in Paloma, the investor will be obliged to publish a take-over bid in accordance with the Slovenian Takeover Act.
After the indicative offers have been reviewed and evaluated, Paloma may invite selected investors to participate in the second phase of the tender process. These will be invited to conduct due diligence on the firm before submitting binding offers.
Paloma said that the opening, review and evaluation of both the indicative offers and the binding offers will not be public.
The firm has appointed Erste Group Bank and the financial advisor P&S CAPITAL as financial advisers for the process.
In 2013, the state of Slovenia started a process to sell its 70.97% holding in Paloma as part of a broader privatisation programme.
News from RISI (www.risiinfo.com)
---
PORTUGAL
Portucel Soporcel acquires AMS BR Star Paper
Portucel Soporcel has diversified into tissue paper with the acquisition of tissue paper manufacturer AMS BR Star Paper (AMS).
After a period of heavy investments which ended in 2009 and culminating with the start-up of the new paper mill in Setúbal, the group has focused on consolidating its position as Europe's leading manufacturer of uncoated woodfree paper whilst diversifying into tissue.
The company said: "Changing patterns of economic growth and consumption around the world mean that the time has come for a fresh reflection on strategy.
"Taking advantage of the strong position that Portucel achieved in the European uncoated woodfree paper market, the group has decided to look elsewhere for growth and to develop a plan for a new development phase, whilst recognising that protecting its financial soundness and its ability to provide a good return for shareholders is crucial."
Portucel is set to move into tissue by combining organic growth with the acquisition of existing capacity.
Organic growth will be achieved through a business model based on direct incorporation of pulp into tissue production and location of the converting lines close to the destination markets, allowing Portucel to achieve clear competitive advantages in industrial, logistical and commercial terms, and to position the group as one of Europe's most competitive producers.
AMS BR Star Paper is based in the Iberian Peninsula, located in Vila Velha de Rodão, Portugal.
It produces 30,000tpy of tissue and has a converting capacity of 50,000 tonnes.
It has plans to double its production capacity for tissue papers by the third quarter of 2015.
The total investment in AMS, including expenditure needed for its current capacity expansion plans, will total around €80m.
AMS recorded turnover in 2014 of €51.3m.
The purchase agreement is subject to authorisation by the Competition Authority.
The Portucel Soporcel group is Portugal's second leading exporter and accounts for approximately 1% of Portugal's GDP, around 3% of the country's total exports of goods, close to 8% of all containerised cargo and 7% of all containerised and conventional cargo exported through Portuguese ports.
'Portucel is set to move into tissue by combining organic growth with the acquisition of existing capacity.'
---
ITALY
Eurovast boosts capacity with machine start-up
Eurovast has started up its new tissue machine at its Cartiera della Basilica Lugliano-Bagni di Lucca plant.
The company has been working in the tissue market since the beginning of the 1990s and becomes a leading producer in the international tissue market with the start up of this line.
The Toscotec-supplied machine is a MODULO-PLUS crescent former with double press configuration and Steel Yankee dryer TT SYD-3200MM with a maximum speed of more than 1500 mpm.
The investment was made so the company can focus on improving the end result in its product range and in the development of new products.
---
WALES
Fire hits SCA Oakenholt tissue mill – production briefly suspended
A fire broke out on the morning of 27 February at SCA Hygiene Products' Oakenholt tissue mill in north Wales.
The mill and surrounding area were temporarily evacuated and production was suspended for six hours.
According to the firm, the blaze started near a wall next to the PM2 rewinder, before being quickly extinguished.
"There was no structural damage caused to the machinery, roof space or any other parts of the building," said mill manager George Placogiannakis.
The Oakenholt facility houses two paper machines and has an annual capacity of 68,000tpy of tissue.
News from RISI (www.risiinfo.com)
---
FINLAND
SCA to take out 69 jobs at Nokia tissue mill
SCA has wrapped up the discussions it started with employee representatives in November last year regarding possible job cuts at its 80,000tpy Nokia tissue mill in Finland.
As a result, the firm will reduce the headcount at the mill by 69 full-time equivalent positions.
The reductions will be made on a voluntary basis as well as through temporary layoffs, a company spokesperson said.
The Nokia mill employs approximately 250 people. When the discussions started, the firm was considering cutting a maximum of 80 jobs.
The job cuts were prompted by a change to the market situation, notably in Russia.
News from RISI (www.risiinfo.com)