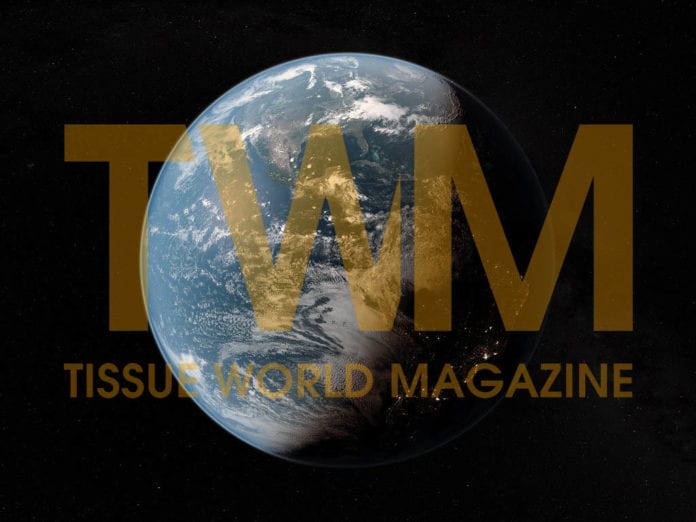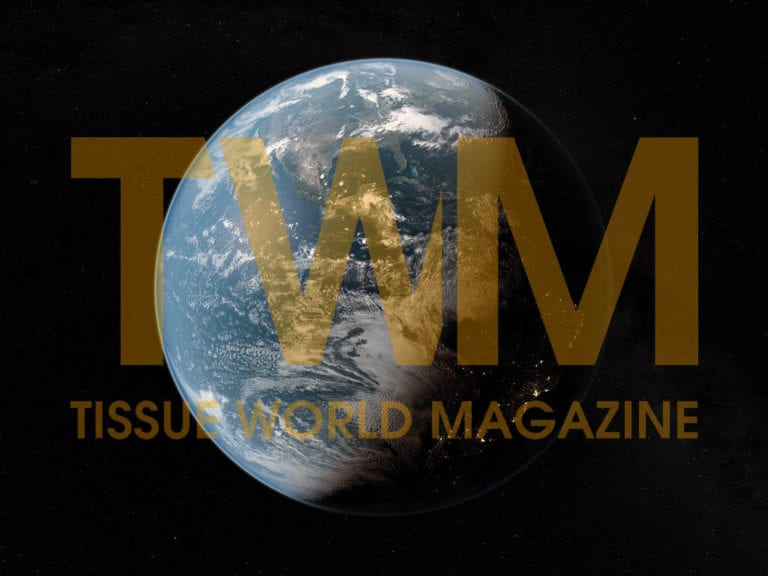 AMERICA
Tissue: KP 'very hard' at work on TAD; von Drehle NTT set for early 2016 startup
While considering a new machine for almost nine months, KP Tissue chief executive Mario Gosselin told analysts that the firm was "working very hard on site selection" and another new through-air-dried (TAD) machine "is still part of our game plan."
The TAD being considered would follow KP Tissue's first quarter 2013 startup of a 207.8-in Metso TAD as part of a $322m project at its mill in Memphis, TN.
'The "special technology" along with the NTT and ATMOS systems is aimed at producing a softer and higher-quality tissue paper at a lower energy cost than regular TADs.'
The PM produces paper primarily for KP's consumer bath and towel White Cloud brand sold at Walmart stores.
Gosselin told analysts on 12 March that KP's White Cloud business at Walmart stores was "stable."
As for the ongoing research, Gosselin told analysts that he favoured a TAD because of the "success with our TAD" in Memphis, rather than a machine with Voith ATMOS or Valmet NTT technology.
The first NTT machine in the USA is to start up in early 2016 at von Drehle's Natchez, MS, mill, a company official told the Hickory Record newspaper in North Carolina.
The world's first NTT started up at Fabrica de Papel San Francisco's Mexicali, Mexico, mill near San Diego in 2013.
The San Francisco firm is now in a strategic alliance with Orchids Paper to sell for the company on the US west coast.
NTT at Natchez The von Drehle NTT would likely be matched to a deinked pulp line at the Natchez facility, which von Drehle acquired in 2012 from bankrupt Mississippi River Pulp & Paper.
With the NTT, von Drehle expects to make additional AfH products because the PM is to produce both conventional as well as textured high-bulk products, a company official said in the Hickory Record story.
ATMOS technology was first installed on a North American tissue paper machine in first quarter 2011 by Cascades on its PM2 at the Candiac, QC, mill.
In late 2013, Wausau Paper started up an ATMOS machine in Harrodsburg, KY.
Also, Georgia-Pacific (GP) over the last two years started up what contacts called TAD-like technology and GP called "special proprietary technology" on two machines.
The "special technology" along with the NTT and ATMOS systems is aimed at producing a softer and higher-quality tissue paper at a lower energy cost than regular TADs, according to contacts.
It was GP's chief executive A.D. "Pete" Correll in 2005 who told of company efforts to make TAD-quality paper at a lower energy cost than a regular TAD machine.
This, along with a continuing push over the last five to six years by national grocers and retailers for more ultra and premium tissue products on their store shelves, resulted in a drive for TAD capacity.
In the last four years, TADs were half of the 18 new tissue paper machines started up in the US, Canada, and Mexico. Six different firms started up the nine. Previously, TAD production was overwhelmingly dominated by Procter & Gamble and Kimberly-Clark.
One contact said the capacity adds are part of a "move away from commodity and into the premium quality segment" in both consumer and AfH segments in North America.
"(It) is a good strategy… Higher value = Higher return," said the contact who is with one of the producers that started up a new PM.
"The two main variables in any startup are success of the sales team promoting and pushing finished product through distribution, and the machine producing an acceptable quality that conforms to customer standards," the contact said.
Two more ATMOS? Potentially in 2015-2016, two more ATMOS machines are possible in North America.
Contacts said SCA Tissue in Menasha, WI, had a letter of intent for a Voith ATMOS last year, and First Quality Tissue in December said that it was "very excited about its ATMOS technology paper machine in Anderson, SC, and will be announcing its startup date next quarter," which was first quarter 2015.
"This technology will enable the company to expand its premium line of product offering beyond tissue and towel," First Quality said.
First Quality also plans two new TADs this year and next, with the first one now being installed at its Anderson mill and the second set for Lock Haven, PA.
The First Quality TADs are the only ones publicly announced for 2015-2016, out of nine new PM projects in the US (seven) and Mexico (two). KP Tissue's could be the third.
"This technology will enable the company to expand its premium line of product offering beyond tissue and towel," First Quality
In terms of site selection if the firm goes ahead with another TAD, KP Tissue operates 13 tissue paper machines in North America at mills in Westminster, BC, Gatineau, QC, Crabtree, QC, and Memphis. Contacts believe a second TAD would go in at the Memphis operation.
KP Tissue expected to gain some price increases in first half 2015 from last year's AfH increase in North America, Gosselin said.
He said the AfH increases move slowly into the marketplace.
Lincoln Paper and Tissue in February started up a new $6 million biomass steam turbine and condenser system that makes the mill almost fully self-sufficient with electricity, a Bangor Daily News story reported on 23 March.
The project followed a recovery boiler explosion at the mill in November 2013 that ended uncoated freesheet papermaking and pulping.
NPS Corporation said it acquired Celtic Paper, based in Homer Glen, IL. Terms were not disclosed.
Celtic Paper makes foodservice products including paper napkins, folded towels, roll towels, bath tissue, and deli and pan liner papers.
"This acquisition gives NPS a much broader offering in foodservice-focused products that we have not had in the past," said NPS president and chief executive Andrew Hetzel Jr.
"When combined with our existing towel and tissue offering, these new products give us an incredibly diverse bundle of products moving forward."
News from RISI (www.risiinfo.com)
---
SOUTH AMERICA
CMPC estimates 2015 Capex at $1 billion; seeks tissue growth opportunities
Last year, CMPC's Capex reached $1.6 billion, including the Guaíba 2 project, a new tissue machine in Mexico and new cogeneration plants.
CMPC CFO Luis Llanos said: "We will reduce Capex after Guaíba is finished. The total Capex estimated for the year 2015 is $900 million to $1 billion; half of that would be Guaíba, then we'll have a smaller number in 2016."
2015 will be a landmark year for CMPC, the company said. "The Guaíba pulp expansion is the largest expansion in our almost 95-year history, increasing our pulp capacity by more than 40% to 4.1 million tpy while lowering our average cost of production.
"This world class facility is now more than 90% complete and is on track to begin production at the end of the second quarter of the year, providing pulp for our well-established global client base.
"Elsewhere, we have smaller projects that will increase our tissue capacity in Mexico and advance our progress towards energy self-sufficiency."
CMPC plans to start up a new 1.3 million tpy bleached eucalyptus kraft (BEK) pulp line at its Guaíba mill in Brazil by the end April.
The new 50,000tpy tissue paper machine at CMPC's Altamira unit in Mexico is scheduled to start up in the third quarter of this year.
A new cogeneration plant will also begin operation at Altamira in the third quarter.
CMPC is building another two cogenerations plants – one in Puente Alto and another in Talagante, both in Chile, with start-up planned for the second and third quarters, respectively.
Llanos explained CMPC is still looking for opportunities to grow. "But of course our debt level is high due to the Guaíba project, so it is early to think about growing more before our leverage returns to at least 2.5x.
"The sectors we have priorities would be tissue and pulp – we are confident that tissue is an area of growth; for pulp, those projects require more time to be done, so in the short term we will grow more in tissue," he said.
CMPC's leverage level was at 3.4x at the end of fourth quarter 2014, up from 2.8x in December 2013.
---
CUBA
Cuban tissue maker Prosa resumes production pace
Cuba's sole tissue paper producer Productos Sanitarios (Prosa) has completed in the last quarter of 2014 an investment to replace a suction press roll at its mill in Matanzas, on the north coast of the country.
The new equipment was supplied by Hergen and enabled Prosa to resume its regular production capacity of 7,000tpy in October of last year.
According to Hergen's application engineer, Maicon Avancini, the previous press was damaged and prevented the mill from achieving full capacity during a few months of 2014.
He said: "The paper machine is now able to operate at 400 metres per minute again, which was the original speed designed for it.
"Total capacity produced in tonnes might vary according to the product which is being manufactured."
In the past, state-owned Prosa had announced plans to increase capacity to 10,000tpy but that move has not taken yet, Hergen's executive said.
"To increase output the company still needs to move on with several investments in this mill. Our supply only involved the replacement of an existent equipment."
The facility currently produces toilet paper and napkins on a 15-23g/m² basis weight and is the only tissue producer in the country.
As industrial statistics about Cuban companies are not disclosed, there are few details on Prosa's real capacity.
Local papers reported it can't meet all the country's demand and that's why the country faced tissue paper shortage in early 2014.
News from RISI (www.risiinfo.com)
---