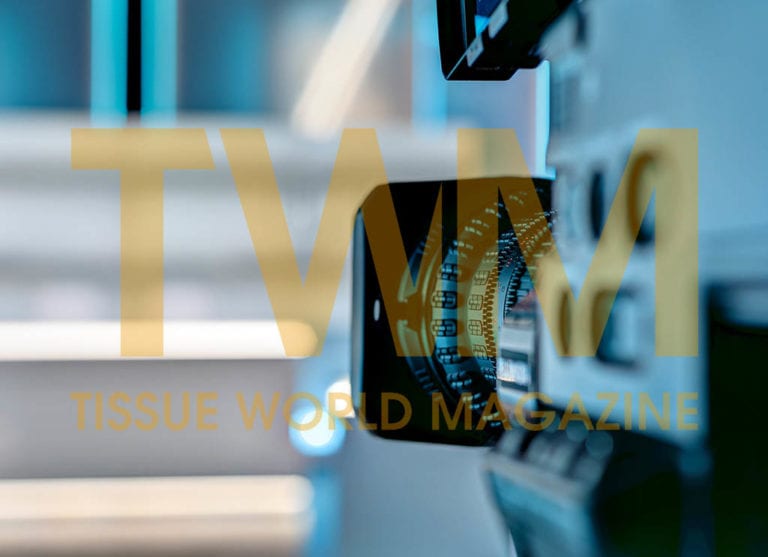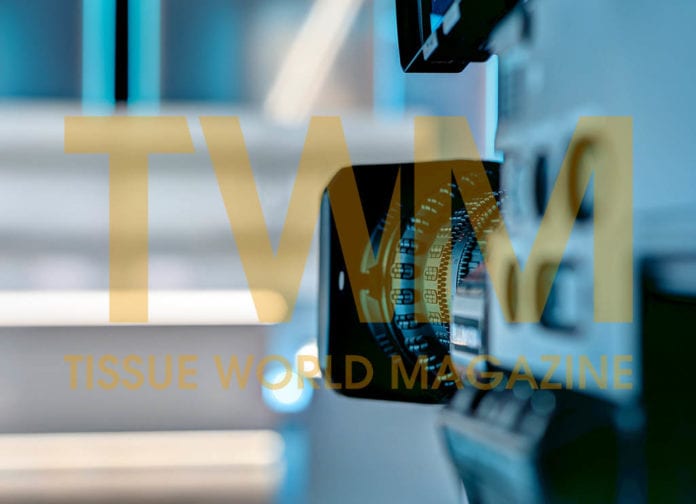 As 2015 draws to a close, TWM asks leading figures across tissue's global supply chain for their retrospectives on 2015… and predictions for 2016
Sumit Khanna
Chief executive of tissue manufacturer Beeta Machines PVT, India
How have the events in the tissue industry in the past year impacted your business and the global tissue industry?
Khanna: "In the past year there have been a few key events that have happening in India, for example mill acquisitions, mill consolidation and also growth in export. The impact on my business isn't substantial apart from the price of jumbo reels w
hich has been affected.
"We have definitely also seen more converters and papermakers that have started exporting into India."
What main tissue trends are you expecting to see in 2016/2017?
Khanna: "With the introduction of the goods and service tax (GST) in India by April 2016, I predict that there will be lots of growth throughout the tissue paper industry.
"I also foresee growth in the private label business as the trend of supermarkets is increasing very quickly.
"With the Indian rupee depreciating more than 10% in the last year, the rise in exports is inevitable.
"Additionally, and much to my surprise, lots of paper mills have started making recycled paper; this is a big trend that we're seeing here."
How are the shifting economic conditions around the world impacting your business and the tissue industry at large?
Khanna: "There has been some impact in India with lots of finished goods such as paper napkins (usually coloured in three ply and also four ply and air-laid paper) imported here. We also have the brand "Selpak" from Turkey here in India, and Asia Pulp and Paper (APP) has also started producing finished goods in India. SCA has also started their production too.
"At large, these international players are increasing the market size of the Indian tissue market."
Are you seeing demand for tissue products in new geographical areas, and if so, where?
Khanna: "Yes, I see a lot of demand increasing in rural areas in India. We are seeing this mainly because of an increase in income and the international exposure onto India people of the use of tissue products around the home."
What are the main challenges and opportunities facing the tissue market in the immediate future and how are you tackling them?
Khanna: "With players like Kimberly-Clark, SCA, APP coming into the Indian tissue market, this is creating a big threat and challenge for all Indian converters. However, it is also an excellent opportunity for the paper makers in the immediate future.
"What we need to see now is the converters in India upgrading their machines and installing more capacities in order to survive against the new competition."
David Mackinson
Senior research analyst at Euromonitor International, South America
TWM/1
Machinson: N.A.
TWM/2
Mackinson: "CMPC continues to promote the ATMOS/structured paper used in its kitchen towels (Nova Evolution). The value-added products are marketed as being more resistant and more absorbent.
"We can expect to see two ply toilet paper to continue to grow throughout the region. The product is competitively priced compared to one ply and so the migration has been attractive to consumers. There is also a manufacturer driven trend towards bigger rolls, 40m instead of 20.
"We can expect manufacturers to continue to innovate. Value-added products continue to be the driving force behind the growth in value terms. Latinos are curious consumers, and the underlying trends of urban life (fast-paced, both men and women in the workforce, women with higher disposable incomes, etc) are natural factors in the growing demand for more high quality, time-saving products."
TWM/3
Mackinson: "The South American retail tissue industry continues to see positive growth rates, although it operates in an increasingly more complicated business environment. Two of its largest markets, Brazil and Venezuela, are each in the midst of recession, while previous highfliers Peru, Chile, and Colombia are each dealing with a significant de-acceleration: growth that is well belong the +5% that they are used to. This economic background is significant as the Latin middle class and their increasing disposable incomes have been responsible for growth in both value and volume terms over the last decade.
"This constant growth resulted in a migration to the modern grocery channel as well as fondness for name brands. However, this has resulted in a market with unit prices for tissue products that are in-line or above those of more developed markets. Additionally, private labels have a low penetration rate in South America (below 10% on average in value terms) compared to Europe (+50%). There is a real opportunity for a private label brand, with a comparable quality, and a more economic price, to take significant market share from the name brands.
"Manufacturers will thus have to look for more organic models for growth in 2016. The principle players will also have to be aware of the potential that private labels have."
"Regarding the competitive environment, in Chile, the arrival of Papelera Concepción (FPC) is expected to make waves in 2016, although at a marginal level.
"Regarding Venezuela – a market that has been seriously impacted by government price controls and an unattractive business environment – production (and thus sales) of tissues (boxed and pocket) in 2015 are approaching nil as domestic producers have been forced to deal with the chronic shortages in toilet paper in the formal modern channel. The black market has resulted in consumer stockpiling."
TWM/4
Mackinson: "We are seeing more demand from Bolivia, one of the country's with the lowest per-capita consumption continues to see positive growth in tissue products, albeit from a marginal base.
"Second-tier cities in countries such as Peru and Colombia will also continue to support growth in volume terms."
TWM/5
Mackinson: "The main challenges: a spike in unemployment in Brazil will force consumers to trade down, the death of the tissue (boxed and pocket) market in Venezuela, fixed prices in Venezuela, the black market in Venezuela, the growth of discounters across the region will be a challenge for name brands, growth in value terms in times of economic uncertainty, growth in volume terms when income growth stalls.
"The main opportunities: private labels, an improved political and business environment in Argentina (presidential elections pending at the time of print)."
Ian Padley
Tissue applications manager, BTG Group
TWM/1
Padley: "Globally, we see that tissue has had a good year of solid production growth and a high level of new projects announced across all geographies. This is reflected businesswise for BTG by tissue continuing to be the fastest growing business segment."
TWM/2
Padley: "We are seeing numerous key trends going into 2016. Commercially, we still see specialist private label producers strengthening their position in North America, while in Europe, we've seen many producers emphasising their branded offering with investment in both manufacturing assets and promotion.
"The cost of fibre continues to be a worrying variable for producers so for example the local currency position in Latin America has increased emphasis on generating more bulk from less fibre, a trend repeated in many geographies.
"We also see the continuing development of alternative fibre sourcing, especially bamboo and bagasse and we expect this to continue.
"We have seen established producers of pulp and other paper grades turning to tissue in all geographies, either converting assets, or building new ones to utilise existing pulp capacity. The recent announcement by Portucel is typical in this respect, but even on a small scale, we see projects like the highly successful UK Fourstones operation, converting old MG machines to tissue.
"The other major trend is faster, newer, better technology, forcing out the older assets."
TWM/3
Padley: "In terms of the changing economies, in the Americas (Brazil and Mexico are the two largest markets outside of US and Canada), the currency devaluation has made the introduction and acceptance of new value based technology difficult.
"In China there is the background concern of a temporary overcapacity, exacerbated by the current slowdown in growth, although this has been less impactful on the established producers.
"Obviously the macro-economic situation, especially with respect to a continued China slowdown, or various Eurozone scenarios is a big concern. A repeat of 2007/8 might not impact consumer tissue overall consumption but might as in 2007/8 significantly impact the AfH HoReCa sector as business and tourist travel and entertainment driven tissue consumption reduces."
TWM/4
Padley: "Absolutely we're seeing demand for tissue products in new geographical areas, primarily in emerging markets and especially in Latin America – we see more and better quality products every time we visit.
"Also in ASPAC, product innovation seems to be a constant theme when we meet customers."
TWM/5
Padley: "The rapid loss of experience from our customers and a relatively small group of tissue experts in the market challenges suppliers to add resources. Many tissue makers have had their most experienced people retire in the last few years and there has not really been a good replacement/training policy in place for some years before that, and yet the technical complexity of making tissue has not decreased!
"The good news is the Paper Science and Engineering programmes have recently been increasing the number of students and are producing top level graduates. The opportunity we are seeing is for agile industry partners to build enhanced tissue making competence in their teams, something BTG is actively and globally committed to do. As well as direct recruitment of more experienced engineers, we do find that the intern model works very well for us, and we have built up some key resources in this way.
"One technical issue is that of asset protection against a background of faster and bigger machines making quality grades, sometimes on integrated or slush pulp. This presents engineers with some new challenges to ensure Yankee reliability and thus you see this as a theme of many a conference paper and within many companies, including BTG."

Thierry Trudel
Vice president of marketing and communications, Cascades Tissue Group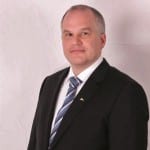 TWM/1
Trudel: "The global tissue market seems to be strong; Europe has renewed strength and coupled with continued growth in North America, there appears to be a stronger and more unified message being voiced related to the importance of hygiene. The European Tissue Symposium's sponsored research developing consensus statements around the science of hand hygiene and hand drying is an important example of this.
Similar investigations are underway in North America to empirically understand and educate the market."
TWM/2
Trudel: "As science builds on the hygienic benefits of products like paper towels and the impact it has on reducing absenteeism from work, school and other areas, I expect to see even more increased customer interest and the availability of more market products centred on hygiene solutions. This could include the emergence of more, diversified hygiene stations and the normalising of touch-free dispensers in restrooms, or perhaps the development of smaller sanitation kits for employees to keep at their desk during cold and flu season to remind people of the constant threat of contamination.
"I think we're also seeing increased interest in premium, recycled material goods. Cascades was the first North American tissue manufacturer to offer high quality products manufactured using Voith's ATMOS paper machines beginning in 2010, and it's been reported that other major tissue players have letters of intent as well. That shows that consumers approve of the quality of premium tissue products manufactured sustainably without reliance on virgin fibre."
TWM/3
Trudel: "Recycled fibre costs have been relatively stable, which we think will drive increased use, familiarity and continued demand for the paper products Cascades Tissue Group manufactures from secondary fibre.
"Additionally, the weakening of the Canadian dollar over the past year versus the U.S. dollar results in a positive impact to our business as we expand throughout the United States."
TWM/4
Trudel: "Demand remains strong across the continent."
TWM/5
Trudel: "In terms of challenges, the mergers on the distribution and manufacturing sides are both having an impact on the industry. Cutting through the clutter with a familiar message supported by strong and consistent support is especially important now.
"From an opportunities standpoint, the importance of equipping people to understand hygiene and stay more healthy cannot be overstated. It's an issue that affects nearly all of a commercial organisation's stakeholders, yet hand hygiene efficacy rates in particular continue to be lower than they ought to be. This year we've rolled out a number of new touchless dispensers that are compatible with our differentiating antibacterial paper product innovation. We'll continue to be pushing the boundaries of ways our products can make the world a healthier place."
Silvia Kerwin
Head of corporate communications, WEPA Group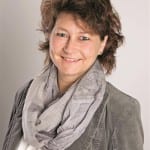 TWM/1
Kerwin: "Fortunately, the European tissue industry is among the less recession-prone industries. However the price increases for raw materials and energy could not or only partially be passed down. This adversely affects the already unsatisfactory margins. Furthermore, the commercial power of European food retailers is rising steadily by increasing purchasing volumes. Tissue producers only have the chance to perform successfully in this area of conflict by higher efficiencies and more flexibility in production."
TWM/2
Kerwin: "On the raw material side we will have to face two challenges in Europe. On the one hand this is the shortage of recovered paper grades usable for tissue production caused by further decline in the area of graphic papers. On the other hand we have the exchange rate risk €/$ in the pulp sector that causes always an unpredictable risk of rising prices.
"On the product side, we expect a strengthening of the trend towards higher-quality papers, especially in Eastern Europe due to the improvement of general living standards.
"In Europe, private labels will continue to grow, because the qualities are continuously improved on an already high level. Simultaneously we see the growing demand of customised products and concepts to be met by tissue suppliers."
TWM/3
Kerwin: "In Europe there is still a North-South divide. The loss of purchasing power from the 2009 economic crisis could be compensated only partially in the southern European countries. Here the consumer turns mainly to the basic qualities in the entry-level price segment. In principle, however, we are optimistic, as tissue products seem to be relatively robust with regards to economic fluctuations."
TWM/4
Kerwin: "We are convinced that the demand for tissue products in Europe will generally grow in the next few years. Reasons for this are the rising living standards, urbanisation and especially the growing hygiene awareness among consumers. This growth is generated disproportionately in Eastern Europe and in the Away-from-Home sector."
TWM/5
Kerwin: "Predictable prices and availability of raw materials can be partially achieved by a foresighted planning and long-term contracts with suppliers. In order to further invest in efficiency and flexibility in the capital-intensive paper sector, it is also important to ensure delivery volumes and income. We achieve this by good customer relations, a high service level and customer-specific, innovative products.
"Another main sector will be the energy situation. We especially pay attention to the topic of energy efficiency in continuous improvement and special projects. Here we still see potential for savings that we can generate in cooperation with the machine suppliers."
Marcus Hellberg
Head of marketing and business support, Södra
TWM/1
Hellberg: "The most relevant development for us is the rise in demand for softwood pulp, which we were early to spot as a global phenomenon and then the first to react to when we announced our capacity expansion plans in Sweden at our Värö and Mörrum mills, which come on stream in the middle of 2016. "Tissue is responsible for much of this demand increase, which will call for a new softwood mill every year for the foreseeable future. There will be some initial overcapacity following the first wave of investment, but further investments will soon be required to keep pace with demand, so it's a strong position for softwood suppliers. Responsible and sustainable forest management means we will have the fibre available to meet the future needs of our mills."
TWM/2
Hellberg: "Product developments will continue to focus on softness and bulk, but tissue makers' pulp requirements could well evolve in the new few years and we have a couple of projects with customers where we are looking at this."
TWM/3
Hellberg: "Improving living standards in the developing world means greater tissue consumption and this means more pulp demand. As our customers develop their businesses globally, we will go with them."
TWM/4
Hellberg: "We have always kept a close eye on developing markets in Eastern Europe, but we are now active in the region as a supplier. This is an important development for Södra.
"As for Asia, we have been present in the market for a long time but our investments, particularly in ECF pulp, will give us a greater stake in Asian markets, particularly China."
TWM/5
Hellberg: "The growth in demand for softwood pulp from the tissue industry is our opportunity, and we have reacted with a major capacity expansion which will turn us into a global company.
"The challenge, for our customers as much for ourselves, is to be nimble enough to track consumption patterns for tissue in developing countries. We should not assume that the history of consumption growth in the economically mature nations is a template for those entering growth phases now."