EVT's innovative EyeVision software can be used in the packaging production of all general tissue products. Chief executive Michael Beising talks to TWM about its latest technical developments. A TWM report.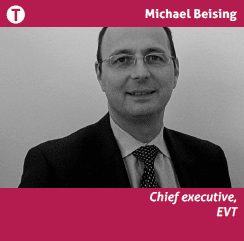 "The EyeVision machine vision software can do all sorts of image processing," EVT Chief executive Michael Beising says. "Its use in packaging machines for the tissue industry is a key example."
He adds that the software's applications can be pattern matching, object counting, code reading (bar code, DMC, QR), measurement technology also 3D and IR inspections. In the current case, the inspection programme and the EyeVision hardware has been custom-made for use in packaging machines for feminine hygiene products and incontinence products. The napkins are ejected from the production machine and then inspected with an inline quality check for the correct alignment, the geometric contour and the thickness of the product.
Beising adds that concerning the alignment, it focuses especially on the angle of the product axis as well as the position and distance between the products. "The image processing system has to be able to detect panty liner, sanitary napkins and light incontinence products. The products are partly pre-packaged in individual packaging made from plastic or cellulose. The colour of the individual wrappings can range from transparent to black."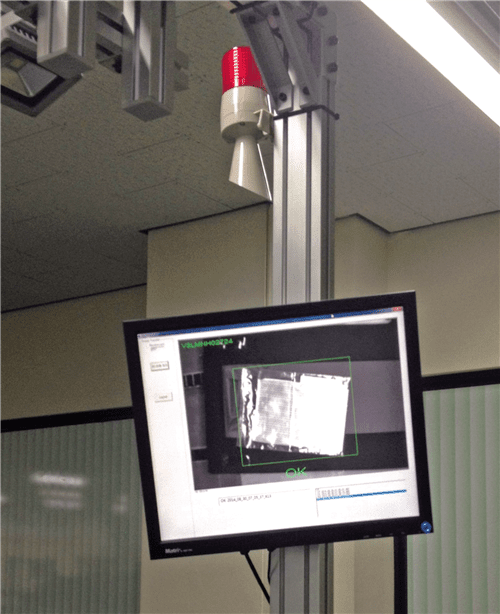 He says that with the image process system from EVT, 3,000 sanitary napkins are inspected per minute. "The distance between the napkins amounts to 30% of the length of the product. The minimum size of the inspected product is 0.8mm in thickness, 60mm in length and 50mm in width. The maximum size of the inspected product is 26mm thickness, 325mm in length and 200mm in width.
The packing machine adopts a PLC programmable controller for operation. The parameters for the packaging size can be configured in the EyeVision software by switching between the already created inspection programmes or directly on a screen display. So the parameters can be changed easily and quickly."
As it is a high-speed application several factors have to be considered, when selecting the camera: image resolution, sensor design, exposure time and interface. "A common error is to select a camera with higher image resolution than is required by the application. In using a region-of-interest in the camera the transmitted and processed data can be reduced, which makes the application faster," Beising says.
In the current case the application had to be high-speed and therefore features short exposure time for the camera, fast data transfer between the camera and the image processor, high processing power and the simplest possible image processing programme.