By freelance journalist Simon Creasey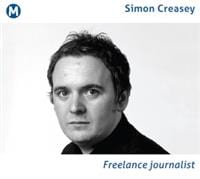 Sally Barker has a vision. And that vision is to drive a sustainable business for long-term growth. It's a vision she's been working towards ever since she joined SCA in 1990 as a junior marketing manager. Today, Barker is managing director of the company's UK and Ireland operation – a post she took on in 2009 – and despite recognising that the tissue industry faces some major challenges over the coming months, she's in a bullish mood.
That's partly because she foresees strong future growth for the company's products in places like China and Russia where tissue markets are growing rapidly. But also because she thinks there are still opportunities for SCA in the UK, despite that it's a mature market and therefore the opportunities to grow it are much more limited.
Barker is the first to admit that over the last 12 months or so the UK tissue market has endured a tough time, with the total consumer tissue category, which is worth circa £1.757bn in value sales per annum, in slight decline.
But there is still plenty of room for optimism on a category-wide level, says Barker. "Toilet tissue makes up the majority of this market with a retail sales value of £1.164bn and following a period of decline over the latest 52 weeks, roll price inflation has started to slow the value decline," she explains.
"And the household towel category, which is worth £359m, is holding value year-on-year as shoppers' trade up to medium and large pack sizes. Penetration remains stable at 82% so pack size trade up is the main driver of this growth."
On a brand level the picture looks even rosier. "At SCA our brands are performing well," says Barker. "Plenty is the UK's number one brand of household towel and Velvet is the fastest growing toilet tissue brand, with Cushelle also developing and driving value."
Given the depth of the recent economic downturn, SCA's flagship brands appear to have weathered the storm better than some of its rivals, but Barker admits that the company wasn't immune from the fallout.
"The economic crisis and the slow recovery from recession resulted in a change in the way people shop with a focus on value and shoppers visiting a number of retail outlets to followthe bargains," says Barker.
"Figures from IGD Shopper Vista show that people have also focused in on the essentials. In 2007, just before the financial crisis, households allocated an average of 19% of their budget to necessities. In 2012, the last year of the crisis, this had risen to 22%. And this reflects the fact that people had less money to spend. In terms of buying power, household budgets shrank between 2007 and 2012 by 10.7% and this was broadly true across the income range."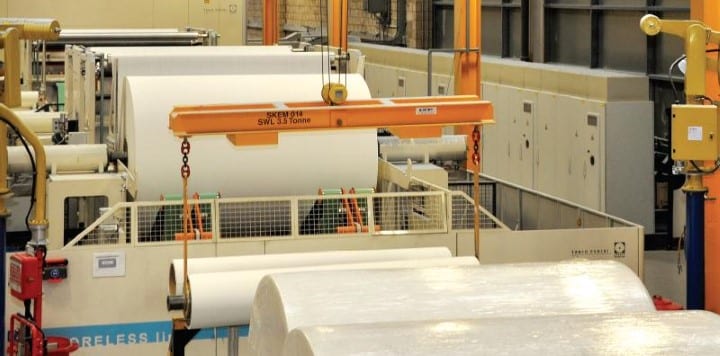 Although the UK might finally have emerged from the recession and put itself back on a more stable financial footing, Barker says that some of the changes in shopper behaviour that were caused by the economic downturn, still remain today.
"IGD figures show that last year nearly half (47%) of all shoppers say they've been to two or more stores on the same shopping trip to buy their food and groceries – this is a rise from 42% last year," says Barker. "Promotions are also increasingly important. Nearly three in 10 (27%) shoppers say they've purchased products on promotion in the last month in order to stock up and store them at home."
One of the key reasons behind the fall in store loyalty and the increasing use of promotions – particularly by the large UK supermarket groups – as a sales driver, is the continued rise of discounters like Aldi and Lidl. Both companies continue to report strong sales growth in the UK and both have ambitious future store expansion plans, along with fellow discounter Netto, which announced last year that it was returning to the UK retail scene through a joint venture partnership with Sainsbury's – the German discount chain sold its UK stores to Asda in 2010.
Although the discounters clearly represent a significant threat to some of the UK supermarket groups, Barker is confident that SCA's business strategy can help all of its retail partners.
"As some shoppers have re-appraised the way they purchase different categories, including our own, since the recession, we as manufacturers need to ensure that our product portfolios also match the ever-changing needs of the consumer," says Barker.
"Therefore we have a multiple brand portfolio that services the needs of all consumers and gives them the right value tissue product they require for their needs wherever they choose to shop."
That also includes the provision of own label products, which SCA supplies to some of its retail partners. While some manufacturers eschew this opportunity for fear of damaging sales of their own products Barker says the company's approach is to "grow the whole category, brand and own brand, as ultimately we will all benefit".
However, for SCA's own products to thrive she recognises that they need to "stay relevant to the consumer and distinct from the competition," which is why the company has worked so hard to build a number of key differentiators into its product range.
"For instance, Cushelle toilet tissue and Plenty household tissue use advanced TAD technology to deliver on the key metrics of performance in the paper category. Velvet Quilted benefits from leading edge technology through its 'Nested' make up, with the Comfort range being one of the superior conventional toilet tissues in the category and Velvet also gives consumers an ethical option thanks to its 'three trees promise'," she explains.
As these examples underline, innovation is incredibly important to SCA, with much more new product development (NPD) on the cards in the future, promises a tight-lipped Barker.
"NPD is essential as a driver to growth and we have a lot of new products coming through, but we never reveal NPD before it hits the market," she says.
Another potential growth driver for the company is acquisitions. In 2012, SCA bought Georgia-Pacific's (GP) European tissue business for a reported €1.32bn, and although SCA subsequently sold some of GP's brands to Sofidel in 2013 to comply with EU competition rules, Barker says that the acquisition provided a good strategic fit that "further strengthened our product offering, with well-known brands and geographic reach in Europe".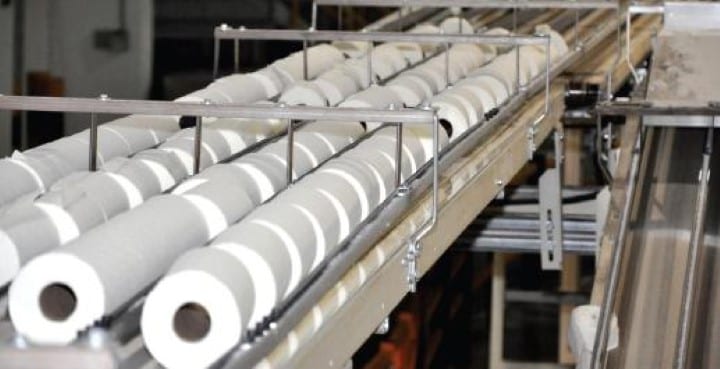 Going forward she readily concedes that the company expects most of its future growth will occur in emerging markets – some in Europe, some further afield.
That said "SCA plans to continue on its current path of profitable growth in both mature and emerging markets," says Barker. "Our long-term goal is to hold a leading position in each of our product segments in all markets in which we operate."
She also acknowledges that this ambition isn't without its challenges, one of the biggest of which is "locating the shopper".
"The average shopper now uses 3.9 channels per month, including the major multiples, online, discounters and convenience," she explains. That's why the company continues to support its sales through a number of different routes. "These include bespoke promotional activity tailored to focus on the products and promotional mechanics that resonate most with convenience shoppers," says Barker. "Driving visibility of our branded activity guarantees that shoppers have easy access to the brands that they love and drives category value and profit for the retailer. We also have on-going multi-million pound marketing campaigns to continue to drive brand and category growth."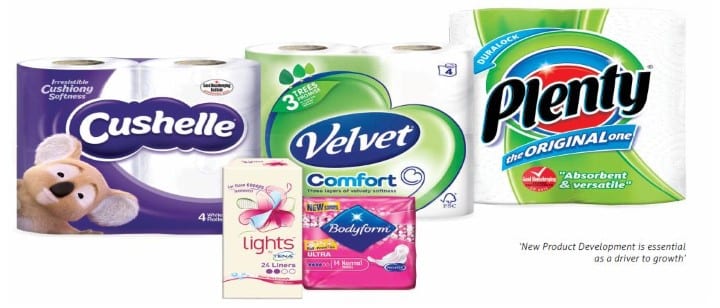 It's this joined up strategic approach, coupled with SCA's portfolio of high quality, instantly recognisable household brands, that gives Barker the utmost confidence that her vision of driving a sustainable business for long-term growth is well within her grasp.
[box]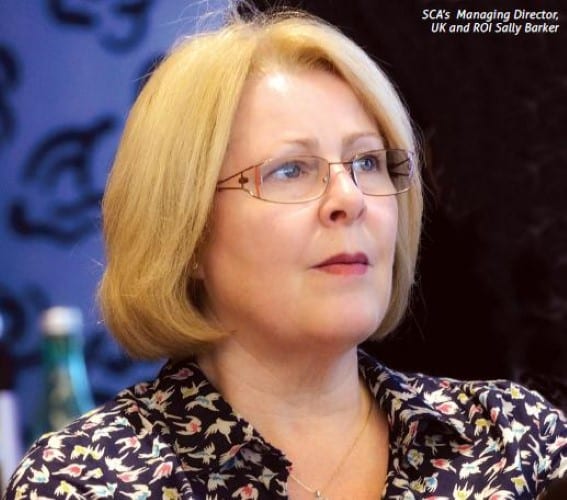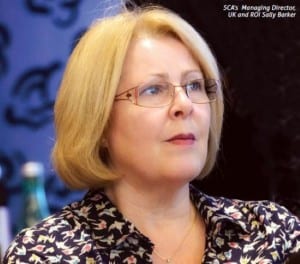 Name: Sally Barker

Job title: Managing director, SCA, UK and ROI
Brief career history: "I've never had a life plan on how to get to where I am today. Instead I believe in doing what I enjoy as, if you enjoy what you do, then you put everything into it. Before I came to SCA I worked at Mars for 10 years in various roles and joined SCA in 1990 as a junior marketing manager. Over the 24 years that I have been here I have been able to progress through many marketing and sales positions during my career into my current leadership role."
What's your business motto? "I don't know if you'd call it a motto – it's more of a vision, and that vision is of driving a sustainable business for long term growth. This benefits both SCA and customers as it drives good business for the long term and also gives security to our employees."
What do you most enjoy about your job? "The thing I enjoy most is bringing people into the business and seeing them grow into their role and develop skills to help them take on more and more responsibility. I find that if you encourage your colleagues and trust in their abilities, they reward you by showing commitment and passion for their work."
What do you least enjoy about your job? "I don't really have anything I enjoy the least – everything about this job is challenging and I relish a challenge."
What's the best decision you've ever made? "It sounds cheesy, but the decision to join SCA was one of the best I've ever made. It gave me the opportunity to develop my skills and work in a job that I find rewarding and challenging."
What's the hardest decision you've ever made? "The hardest decisions are always the big ones. And the way to make the hard decisions easier is to make sure you have a clear strategy and direction. That way you can dissect the problem and examine each aspect of it against your strategy. The key is to ensure that your decision supports your ultimate objective. If the decision is still proving intractable, then I will usually sleep on it. It is important not to be hurried into a 'knee-jerk' reaction, but instead to take a measured approach."
[/box]
Simon Creasey is a freelance journalist and regularly contributes to The Grocer, the UK's only paid-for online service and weekly magazine covering the whole FMCG sector.