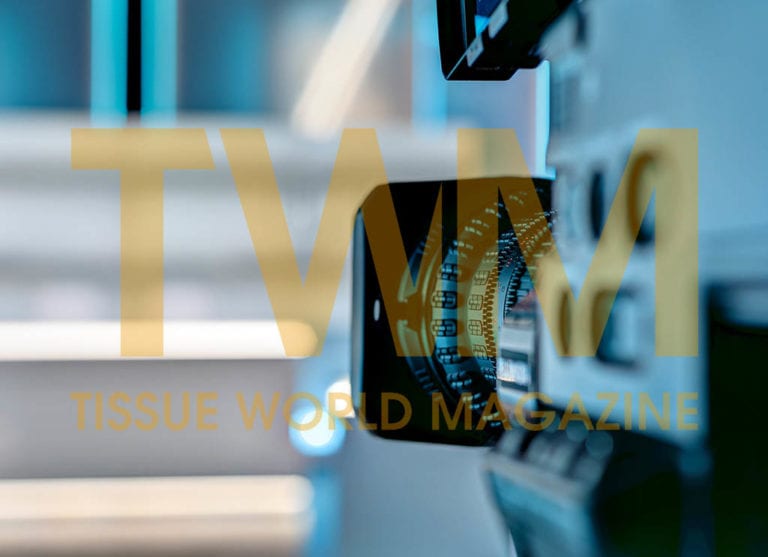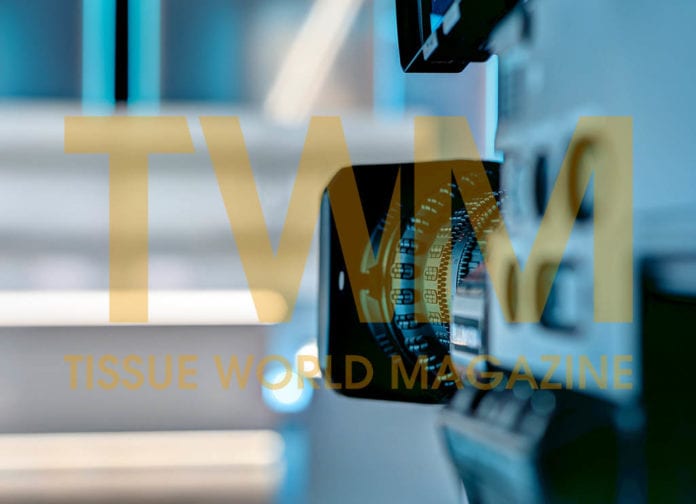 By Svetlana Uduslivaia, Euromonitor International's head of tissue & hygiene industry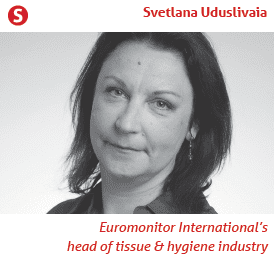 TRENDS REVIEW: Euromonitor International's head of tissue and hygiene industry Svetlana Uduslivaia talks to TWM about trends across the private label and branded tissue markets.
Developed markets are still the largest in terms of private label share of sales. Western Europe leads and within Western Europe Germany shows the highest proportion of private label tissue. Successful expansion of discounter format in many Western European markets has helped to further boost sales and share of private label across both tissue and hygiene categories.

Trends in the developed markets also include a shift to better quality consumer tissue, with premiumisation taking place across markets. Private label tissue that features claims to super soft and super premium has been gaining momentum. Competing solely on price is really a thing of the past. Value is of course still important as a proposition behind private label tissue but quality and variety are also increasingly important. Keeping pace and even staying ahead of branded products in offering good value for money is something that is happening across the developed markets. Innovation has become particularly important with substantial discounting and promotional activities behind many branded products, which often leads to substantial price reduction. 

In markets like the US promotions/discounts on key branded products are very common, and for private label to compete successfully innovation and quality is a must. In tissue products brand loyalty is not as strong. So, consumers would often make decisions about what to buy once they are in store.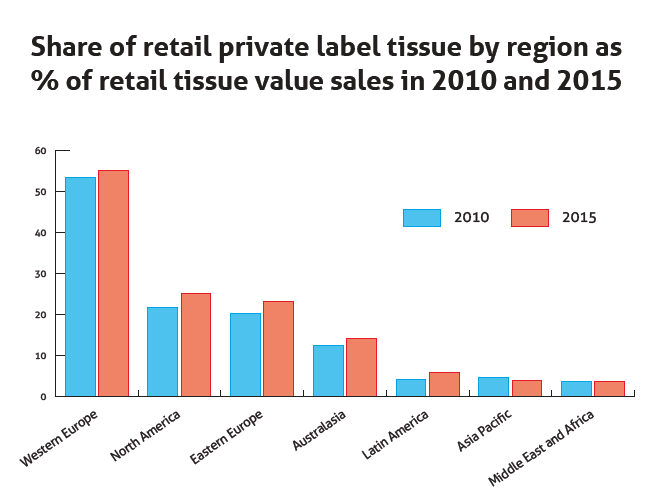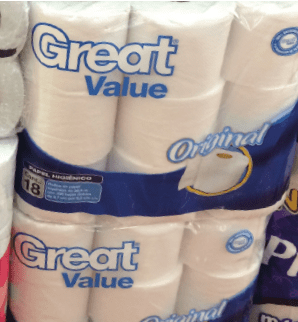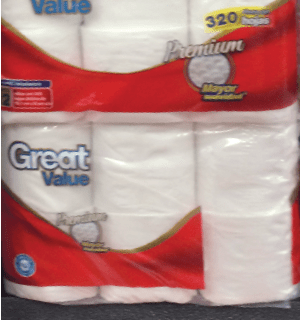 Walmart's range in Mexico – Walmart Original (left) and Walmart Premium (right).
In developing markets, private label remains small. However, it has been picking up pace alongside the evolution of modern retail. Modern retail chains' expansion is usually the catalyst of private label expansion as large retail chains have the capacities to develop and market private label products. As modern retail continues to evolve, consumers also get more familiar with products and private label products in particular (once these start appearing on the shelves). In those countries where private label has already become more noticeable in retail, difficult macro-economic conditions further encouraged the use.
For instance, in Brazil, macroeconomic difficulties have led to higher price-sensitivity among consumers. This trend, coupled with the fact that the quality of private label products is being enhanced and they are gaining more shelf space, encouraged a degree of trading down in consumer tissue. In 2015 private label was the fastest growing in value and volume in Brazil's retail tissue, compared to the branded products.
Elsewhere, Russia saw a significant expansion of private label tissue products, and share of private label tissue sales more than doubled over 2010-2015.
Economic and political difficulties, coupled with significant investments on the part of Russian retailers and manufacturers into private label development, support growth.
Why premiumisation?
The premiumisation of tissue products creates an opportunity for multi-tiered pricing.
When a private label brand takes the necessary steps in order to accommodate both the value and the premium ends of the product spectrum within the same category, it is engaged in a multi-tiered pricing strategy. This strategy is important for private label brands, owing to the fact that it allows them to cater to consumers with different tastes without alienating a specific consumer segment.
Walmart in Mexico provides an example of how the premiumisation of tissue products can help create a tiered pricing scheme for retailers. Its Great Value brand is often seen as an economy private label brand. That said, Great Value toilet paper is being marketed under the names Original and Premium, with the Premium product being softer in texture.
With the current economic slowdown that has occurred in Mexico, multi-tiered pricing has allowed Walmart to meet consumer demand for both high quality and low prices, while still retaining private label brand loyalty.
Marketing value for money: case of private label ZeroTubo by Sofidel
Value for Money
• Empty space replaced with a mini-roll or compact product throughout
• Extra 50 sheets of toilet paper – more paper for money
Convenience
In toilet paper, mini-roll is wrapped in coated paper and is portable; suitable for school, work, outing and other occasions
Eco credentials
• No wasted space and no waste generated by discarded cardboard tubes
• More paper can be transported, with significant annual savings.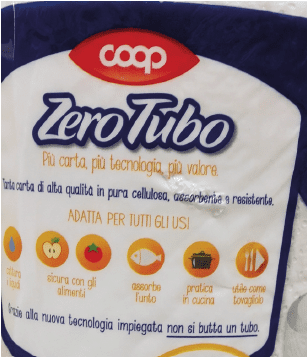 US Retailers: Premiumising by adding value
Retailers with private labels in highly commoditised categories are increasingly putting emphasis on a premium or ultra premium positioning to draw consumers who look for a combination of quality and price. For instance, Jewel-Osco, a chain of supermarkets in the US owned by Albertson's and operating 184 stores in Illinois, Indiana and Iowa, has been revamping its private label consumer tissue lines.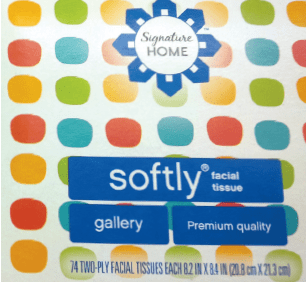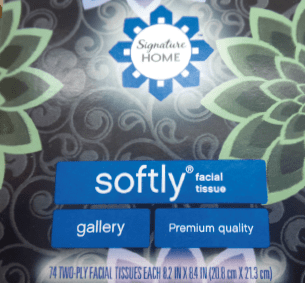 Above: A selection of America's premium private label Home Signature range
In 2015, it introduced its Signature Home collection in its Chicago stores. These premium products are gradually replacing the older value private label.
The updated packaging features claims like "lint free shine", "hydrasorb technology", "soft" and "ultra premium". Furthermore, prices remain competitive with the leading brands, while at the same time are slightly higher than the outdated value line previously carried by the retailer.
Updated packaging, along with added technology, allows for Jewel-Osco's private label products to compete better with brands and increase margins. Additionally, even when brands utilise price slashing techniques during sales, Jewel-Osco's Signature Home will be able to compete in terms of quality.