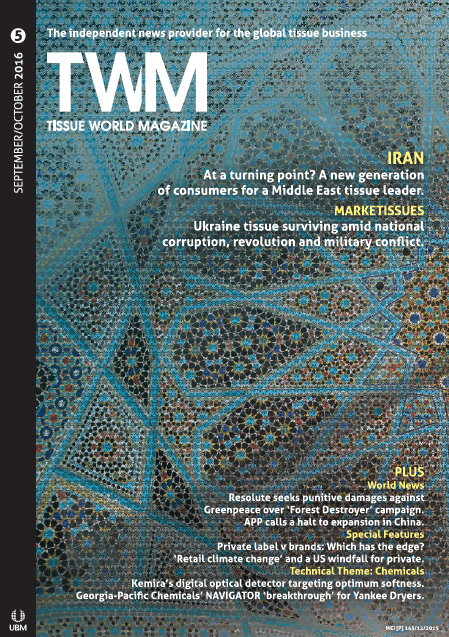 DEPARTMENT NEWS:
Frontissues: Iran 'at a turning point' and ready for business home and away
Marketissues: Ukraine: How does an industry survive corruption, revolution and military conflict?
Exitissues: A tissue industry "overwhelmed" with new paper convertors entering the local market
FEATURES:
Country Report: Iran – regional leader following recent investment
Country Report: Iran: Relaxation of sanctions will increase tissue demand
Technical Theme: Utilising KemView™ sheet analyser to optimise softness and control the creping process
Technical Theme: Chemical technology breakthrough targets significant Yankee Dryer performance improvement
Special Features: Private label and brands: Which has the edge now?
Special Features: Super soft and super premium quality gaining momentum
Consumer Report: Wherever I am in the world I'm never without face wipes!
PIX Pulp Indices: 26.7.2016