The hard hit Away-from-Home market is set to rebound, and is expected to be stronger than ever. Richard Cho, global marketing director at Solenis, says now is the time for innovation to targeting the sector's unique demands.
The Away-from-Home (AfH) tissue sector accounts for approximately one-third of the global market and has grown at a faster rate than the consumer segment over the past five years. Recent coronavirus-driven stay-home policies have created significant disruption to the tissue industry, especially in AfH channels. However, when the pandemic stabilises and economies reopen, this market segment should experience a strong resurgence with increased foot traffic in restaurants, office buildings, hotels and schools.
A renewed emphasis on hand hygiene in the wake of the global pandemic will result in more hand washing and hand drying occasions. In addition, we anticipate there will be a move away from jet air dryers in favour of increasing the number of paper towel dispensers in public restrooms. Due to these factors, the global market can expect a rising demand for better hygiene and sanitation products in commercial channels and increased consumption of AfH tissue.
Innovative Solutions: the time is now
The time is right for papermakers to both align current solutions with market demand for AfH products and to develop new innovations targeting this segment's unique needs. Yet many challenges can prevent mills from taking advantage of this opportunity. One challenge is a value chain in which the end user accesses the product free of charge (a restaurant patron is not charged for the use of paper table napkins). At the same time, there is less focus in the AfH segment on the delivery of ultra-premium label claims around softness and absorbency. This pushes tissue producers to hit certain quality standards and comply with sustainability goals and requirements but in the context of a highly cost-sensitive environment.
Solenis has a proven track record delivering innovations that address the evolving needs of tissue makers. For example, as the use of recycled fibres increased, Solenis introduced dry strength and contaminant control additives to help AfH tissue makers address issues related to fines management and stickies control. Now we have found a growing opportunity to deliver a new Yankee coating solution specific for AfH tissue making.
Introducing PRO Series Yankee Coating Additives
Solenis launched the Pro Series of Yankee Coating Additives to meet the essential needs of tissue mills making AfH products. With this family of products, even a cost-conscious tissue maker can achieve predictable and uniform creping performance. This improves the operational stability of the Yankee system and allows better control of sheet attributes and influence over key final properties, such as bulk, tensile and stretch. In addition, a PRO Series Yankee coating enhances the ability of tissue makers to protect their most valuable asset — the tissue machine.
Solenis' PRO Series of Yankee Coating Additives leverages complementary adhesive and release technologies to deliver the optimal coating for AfH tissue making. The PRO Series programme includes two technologies that work in concert in the Yankee system:
Crepetrol PRO creping adhesives draw upon our more than 60 years of rewettable solution expertise. These products are designed to provide durable film formation under a range of challenging moisture conditions. Product grades are available to deliver low-, medium-, orhigh-peak adhesion profiles and to enhance performance in a variety of operational environments, such as providing versatility under heavyweight or lightweight creping conditions and delivering excellent dryer protection with good doctorability.
PRO Series creping adhesives open the machine operating window by controlling adhesion between the tissue and the Yankee cylinder. They control both contact adhesion (initial adhesion to the Yankee cylinder press roll) and peel adhesion (adhesion at the creping blade) and provide a soft, pliable, workable film.
Rezosol PRO release agents deliver enhanced performance for a number of key variables, such as coating edge control, cross-direction (CD) coating uniformity and CD dryer uniformity across temperature and furnish conditions. They facilitate the release of the tissue web at the creping blade by intentionally interfering with the formation of the coating. They also lubricate and protect the blade from excessive wear.
Real-world results
With the delivery of PRO Series Yankee Coatings, Solenis has provided a total solution that helps AfH tissue makers across the world enjoy improved operational stability, environmental compliance and asset protection.
PRO Series Case History: Improved Stretch and Bulk
Challenge
A customer operating an AfH tissue machine with a machine glaze (MG) cylinder and 100 percent recycled furnish was experiencing a wide quality spectrum. Solenis was already the supplier of the release agent, but a competitor was supplying the base coat — a low-cost, effective product. This combination was notproviding the amount of stretch and bulk that the customer needed.
Solution
The experts at Solenis recommended developing a new coating package, replacing the incumbent adhesive with Crepetrol 9810, a PRO Series product available in Europe.
Benefits
The performance of Crepetrol 9810 matched the competitive treatment at
a lower add-on level of both base and release. The customer's goal of both improved stretch and bulk was achieved, as well as a chemical cost savings of 15 – 25% per year.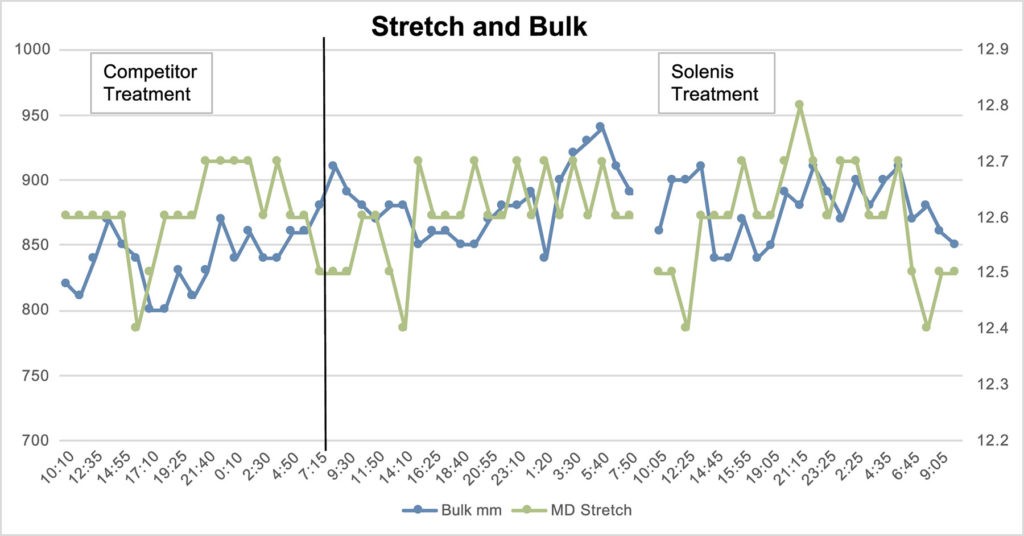 PRO Series Case History: VOC Emission Reduction Benefits
Challenge
A customer's tissue machine produced a wide range of grades — from napkin to machine-glazed (MG) finish products using recycled fibre. This required a crepe release agent with strong release and lubrication properties, as well as cost efficiency. Additionally, new state legislations put the mill's volatile organic chemical (VOC) emissions under tighter scrutiny.
Solution
Solenis recommended Rezosol PRO 773, a new hybrid technology available in North America formulated with a blend of clean mineral oil and synthetic release materials.
The synthetic release agent does not contain VOCs, helping the mill meet its air- permits regulations.
Benefits
With the switch to Rezosol PRO 773, the mill eliminated the VOC contribution of its crepe release application, a step toward its overall emissions goals. Additionally, the mill was able to achieve a 48 percent reduction in the use of release agent.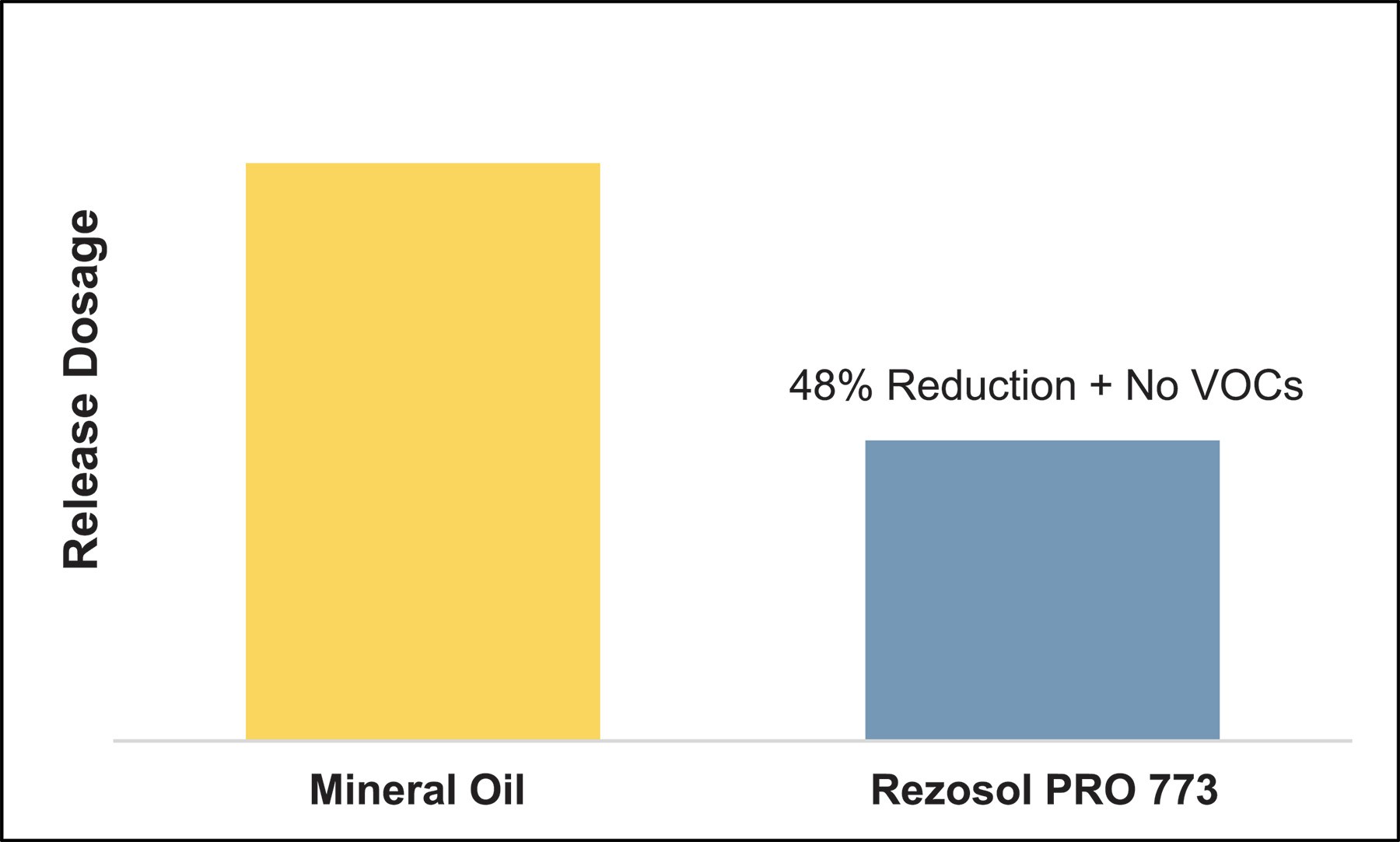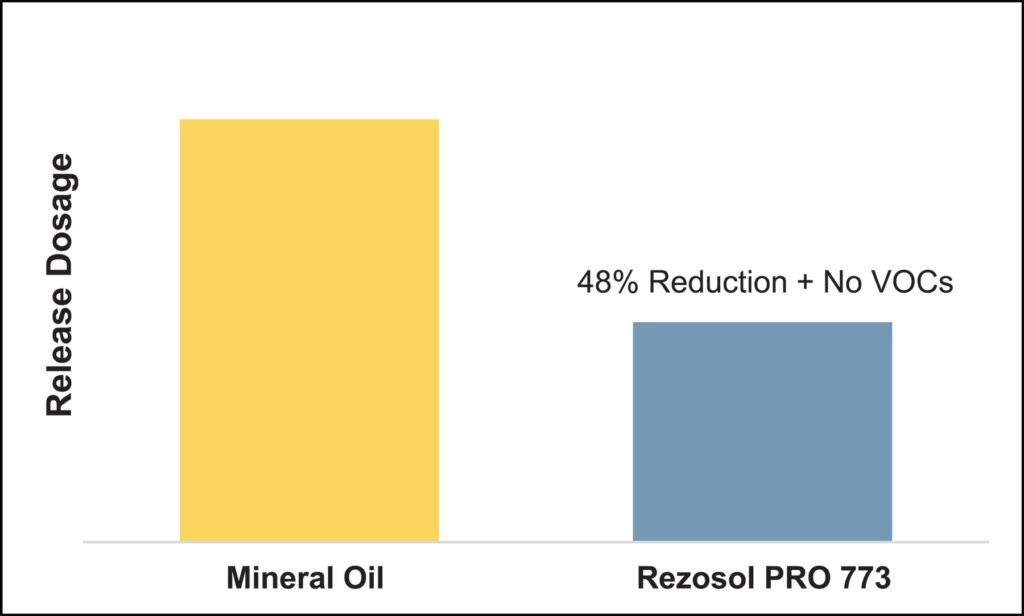 Part of a Comprehensive Portfolio
The PRO Series Yankee Coatings programme from Solenis is the latest offering in a long line of innovations developed specifically for tissue and towel producers.
This article was written for Tissue World Magazine by Richard Cho, global marketing director, Solenis.