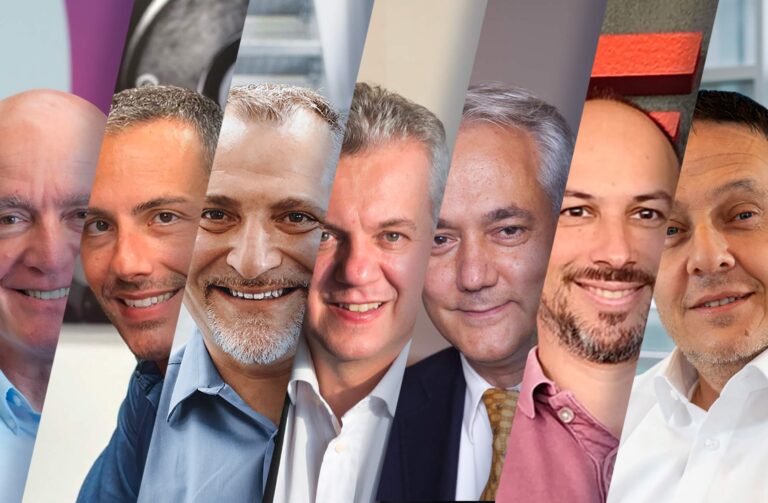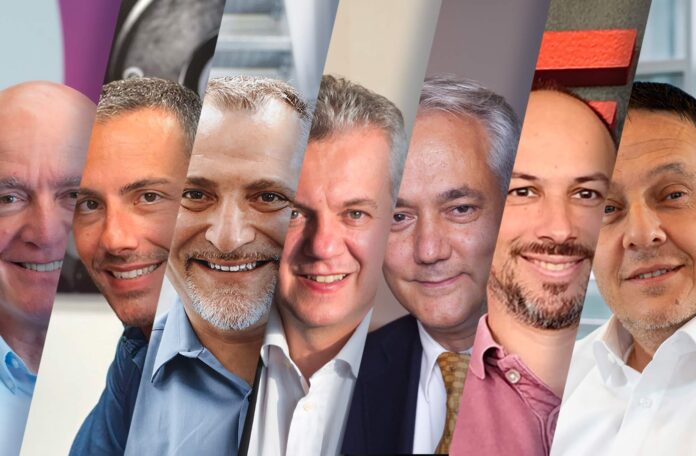 TWM/1: How is Artificial Intelligence (AI) changing your business, and what opportunities and challenges are there for the tissue industry generally in adapting and advancing with AI?
Cristian Giuliani, Vice President, Global Hygiene Engineering, BW Converting Solutions: "We have a pragmatic approach to machine learning and smart machines. Many patterns of machine behaviour are already known and analysed – and can be used in a focused way to simplify and guide machine setup, adapt process controls, and notify the operator when they need to perform a task.
"The SmartTouch HMI already has several of these advanced functionalities embedded and more are being developed every month. The point is to use operator time in the most efficient way and guide them proactively. PCMC is also expanding on the set of adaptive machine controls (using dedicated feedback and sensors to detect what's happening and how to respond) available to the operator to improve usability, product quality and uptime.
"These times are definitely exciting, and we can see the next big steps in machine learning implementation are within reach in the next couple of years for PCMC equipment – but with a potential big challenge: accessibility to the "data from the converting floor," since many converters are hesitant to share data outside of their organisation."
Sergio Tonarelli, Chief Sales Officer, Futura: "AI will have an impact in areas where the human mind sets limitations. For example: every product run will have hundreds of variables not only related to the process settings or paper characteristics but also deeper data like power consumption, motor absorption, dust generation, building temperature, outside temperature etc. All these parameters will influence production. AI can record all these every second of the run and create a database. This will produce several conditions that will eventually repeat themselves in time and at that point we will have a model for the machine to auto adjust.
"We are right at the beginning of the AI journey with converting. Within our own operation, we have started to implement autolearning at Plusline which will result in automatic setting solutions. Maintenance is another important area for AI implementation. It will become normal for a machine to tell you, for example, that last time you waited too long to replace a bearing. Next time, if you replace it at the optimum moment, you will avoid a stoppage and having to wait for the spare part.
"Customers are certainly talking about AI more and packaging is a particularly relevant application. But for AI to be truly effective it needs to be implemented across the whole mill as part of an integrated production process."
Carlo Berti, Chief Business Officer, Gambini: "We are known for having a future-oriented vision. Gambini has a leading Research & Development department and has made major innovations in the tissue industry over the years. Exciting scenarios are arising with AI. But these scenarios at present are embryonic.
"We strongly believe that our industry needs tangible results, not just name-dropping the most hyped technologies. Therefore, we have a full-width pilot line (2.850mm) on which we can do reliable and realistic testing. This pilot line is in our TissueHub in Lucca, Italy, and is available to be rented and used by customers.
"However, we will only effectively integrate AI into our processes when it is able to bring concrete evidence and results to our customers, including in the field of development. Our TissueHub and its technicians are receptive to any new technology and ready to integrate innovations to bring effective and practical solutions."
Simone Barsanti, Strategy and M&A Director, Körber Business Area Tissue: "The benefit of AI lies in the opportunity for continuous improvement, thanks to the data and information gathered by machinery. Change is happening now, and the market must be ready to handle it. The tissue business is no exception and AI will be able to give us great satisfaction, in multiple areas: from automation to safety, with innovative solutions that improve the daily work of our customers. However, great challenges also await us, such as, for example, the development of new skills both in the application of AI and in the management and normalisation of the data used, all of which Körber Business Area Tissue has been investing in for some time."
Andrea Tomei, Area Sales Manager, MAFLEX: "That is a tough question. AI is a new tool, like all new stuff it requires time to be confident with and learn how to use it in the right profitable way.
"At MAFLEX, a few years ago we started working to implement AI in our machinery with the PEGASO smart supervision system. MAFLEX lines are now able to collect a huge number of data and videos. All these numbers are "managed" by AI to get information useful for MAFLEX and our customers.
"Just to give you an idea AI can be used to easily set up and tune the line, to optimise production, and to define preventive and predictive maintenance programs. Our software department is continuously working in identify all possible benefits of using AI in MAFLEX tissue converting lines."
Enrico Ruglioni, European Sales Director, Maxima: "The real impact of AI on our business, as OEM, is yet to come but, for sure, it will happen and in a much shorter time than we may expect. The advancing of AI in the long term will result in a remarkable improvement in the converting process regulation and, the real challenge, will be to find the right compromise between AI and Human Intelligence keeping in mind that, in the end, without Human Intelligence no AI would exist!"
Marco Calcagni, Sales & Marketing Director, Omet: "AI is creating significant opportunities for OMET and will have a profound impact on our future business.
"Among the many possibilities offered by this innovative technology, the enhancement and improvement of production with consequent optimisation of production processes and waste reduction stand out. There is also more precise defect detection in quality control compared to standard human inspection, maximum product customisation to meet the needs of a wide range of customers, predictive maintenance, thus predicting machine failures to reduce downtime, and the creation of interactive tools to provide immediate responses to operators in case of difficulties in operator training.
"However, in this project there are also challenges to address, such as the initial costs associated with acquiring the necessary hardware, software, and training. The issue of privacy is also relevant as the management of sensitive data requires a dedicated and robust security system.
"Furthermore, the market itself poses a challenge, as not everyone is ready to embrace these new technologies and the inevitable evolution associated with AI. We are at the dawn of this transformation and must keep up with the ongoing changes."
TWM/2: In 2023, what features distinguish your converting technology, and how do they improve productive efficiency?
Giuliani: "BW Converting Solutions has always valued safety and continues to partner with our customers to produce the safest lines available with the most user-friendly interactions relative to the safety functions. From the first concepts to the physical machine, we consider safety. With this method and mindset, safety won't interfere with productivity and, in fact, can enhance it.
"Another area we excel in is the automation of machine interactions. With the vision towards "lights out" converting operations, the latest PCMC tissue developments have been achieved to support the capability of automating most interactions. We have been moving forward to reduce required interactions to a minimum and cutting critical path items that can disrupt operations.
"Our innovative unwind tension control and web handling system, the Servonip feature on the Omnia embosser laminator, the Smartflow, ABS and ABC technologies on XCut, the SmartTouch HMI, the Accelerate remote support packages are just some examples."
Tonarelli: "Futura's timescales when it comes to innovation have always set it apart. We are improving our technology all the time, of course, but Futura is renowned for looking to the industry's needs and aspirations five or 10 years from now, rather than only the immediate future. This is why we are looking at completely automated processes which can raise production significantly while reducing the number of operators required, whose role will evolve to be safer, more highly skilled and gender neutral."
Ruglioni: "Each machine, and the entire line in its entirety, has been conceived and developed keeping in mind flexibility.
"Every single setting that the converting line will require must be as simple as possible so that it can be accomplished by the operator running the line day-by-day and without the necessity of involving maintenance staff. Changing embossing pattern? New core size? Different paper web width? Just one click away."
Berti: "Flexibility is Gambini's distinguishing feature: the market recognises this and hence rewards us. In terms of technology, flexibility is the key point for most of our lines and their components. An embosser such as TouchMax allows rapid changeover of patterns, enabling variability in production.
"The innovative wet embosser AirMill offers three different uses that lead to different results of the final product. The different possible combinations between these two give rise to even more flexibility, empowering customers to manufacture a wide range of products in a time and cost-effective way. Flexibility is therefore a mindset for us.
"We identify with our customers and, first and foremost, with the end consumer, to discern which needs a tissue-maker has to deal with. Our lines are designed to be assembled with extremely flexible and adaptable components so that we can achieve the maximum in terms of variety and efficiency."
Barsanti: "All our machinery as well as our most innovative technologies are designed to allow our customers full control of both processes and quality of the finished product.
"Growing trends towards automation and, at the same time, energy saving, are creating fertile ground for a new evolution through the design of simple, versatile, and lower energy impact machinery in order to offer customers a complete technology package under the banner of production efficiency."
Tomei: "I think the right word to refer to MAFLEX is 'adaptive.' The company is adaptive with respect to market change and different customer requirements. We are always focused on intercepting market trends and in fulfilling customer different specifications.
"MAFLEX tissue converting line are adaptive. The modular design that we've adopted as philosophy allows us to tailor the converting line for each different customer factory.
"MAFLEX rolls are adaptive. Our technology gives customers the chance to make with the same line a wide range of output rolls. They just need to put the recipes and the ingredients MAFLEX tissue paper converting line will do the rest to get the expected final tissue roll.
Calcagni: "OMET has already initiated a process of integrating AI, developing tools such as the cutting-edge SFERA platform. This platform will enable production line operators to obtain immediate responses to all potential issues that may arise during the production process. Thanks to continuous learning, this system will be trained to provide increasingly precise and reliable responses, even to individuals with limited qualifications.
"Regarding the enhancement of production efficiency, we are also working with AI to implement predictive maintenance. A sensor system allows us to continuously monitor the wear and tear of all machine components, preventing unplanned downtime.
"In addition to the realm of AI, OMET has developed new technologies and secured innovative patents in the field of folding systems, both for napkins and interfolded products like facial tissue and towels. These advancements position us at the forefront of the machinery market for folded product manufacturing."
TWM/3: Identify one area of technology in which your converting systems really stand out.
Giuliani: "Typical converting lines often unnecessarily destroy bulk at the unwinds, during paper transport through the line and in the rewinder. Even a seemingly small amount of caliper reduction is a significant waste and has an impact on final product appearance and specifications.
"It's clearly not an easy task to meet product quality and customer targets while trying to optimise energy and fibre consumption. One way we've been able to achieve this is with best-in-class web handling and winding. Minimising stress on the web while in transit through a converting line not only preserves the native caliper of a sheet, it also reduces the frequency of web breaks. This can be profoundly impactful on structured sheets such as TAD and QRT, but also on low-weight LDC recycled tissue papers.
"PCMC's Paragon rewinder excels at perfecting the wound product properties. Thanks to the patented revolutionary wind nest, Paragon preserves the roll bulk, with 30% less nip force on the winding belt and the centre drives engaged with the product for 65% of the time even when running at 60 logs/minute.
"Thanks to these and other proprietary technologies Paragon can outperform a conventional converting line with an increase in productivity of up to 25%."
Tonarelli: "It comes back to automation, and I shall focus on two solutions: first, our new unwinder designed so that the automated Andromeda crane can pick up a roll and bring it to the unwinder, where the splice is then executed without the operator entering the machine or in fact any external intervention. We shall be demonstrating this at our open house during MIAC.
"The second example where we are redesigning processes to make them more operator friendly/free and efficient is the changing of the upper embossing roll without requiring a paper break. In Europe in particular, the upper embossing roll often needs to be changed as often as twice a day. Once you eliminate the threading which follows a paper break, this could typically save one hour per day."
Berti: "Embossing is our signature. It is in this specific paper-converting process that we want to leave the most recognisable mark of Gambini technology.
"Over the years, we have invested most of our resources to study, test and propose innovations in this step of the process. We have come to realise that the moment of embossing is crucial in converting to the point that it is a game-changer even in the paper mill, during the paper-making phase. This is revolutionary.
"Embossing is an extremely sensitive activity: depending on how the tissue paper is treated, the results can change radically. The use of water is our greatest discovery. Water, so historically important in paper-making, finds an unprecedented use in paper- converting (in tissue embossing, to be precise) that is as unexpected as it is surprising.
"Using an AirMill, nozzles moisten with water the paper, which then comes into contact with hot rolls. A process that can increase volume, preserve strength, or give paper a textured look. It's a phase of the process which simply did not exist before AirMill. We've not just invented a new piece of machinery; we've invented a new category of equipment: wet embossers.
"Armed with these convictions, we have spent additional energy to make sure that the processes before and after embossing deliver the best results, as well. Thus, we invested in the G1 rewinder, which can preserve the extreme quality of AirMill paper, and thus in a complete line where quality reigns supreme.
"Embossing is also a visible signature for our customers: the texture that can be seen and touched on the final products. That's why we created TouchMax, which supports three embossing rolls for fast and efficient product changes. Embossing is undoubtedly the Gambini signature."
Barsanti: "Körber's solutions are a recognized excellence in the tissue world: starting from our top of the line, such as Constellation, ITF, ViZion, and Catalyst, to the MY family and SAM (self-adjusting machine) products, which support the operator in the use of converting lines.
"Right now, we are seeing a great deal of interest in sustainable innovation, so Körber is investing in new solutions that can manufacture glue-less, core-less and plastic-free products, that is, 100% sustainable."
Tomei: "MAFLEX's converting system is fully automated. From the control panel the operator can configure the line to automatically switch from high embossed kitchen rolls, to ply embossed toilet, to maxi rolls or auto-cut rolls.
"The line machinery will respond to the different settings very quickly, reducing the line downtime and so no crane and no screw tightening are required."
Ruglioni: "Choosing a single area is a really hard challenge, but being "forced" to make a choice I should point out minimum two areas: embossing (our MF series of embossers/laminator) with our automatic change of steel rollers (for different patterns) and cliché roller as well (to work with different paper widths) and printing (with our PRINTECH in two and four colours), with our state of the art printing machine that combines a completely gearless approach with a printing quality and precision that really stands out and, somehow, even exceeds the usual "boundaries" of flexo printing and no compromise in terms of flexibility and versatility."
Calcagni: "The key to our converting systems lies in the folding units, which can be mechanical with grippers, vacuum/mechanical with grippers and suction, or fully vacuum.
"Thanks to innovative concepts, such as the retractable comb and suction control systems, adjustable based on paper width and material type, OMET machines can process a wide range of materials with optimal performance. The machines are no longer limited by the type of fabric to be transformed.
"Another strength of OMET is its exceptional modularity and flexibility, distinguishing its production lines. Thanks to these features, it is possible to configure the machines according to customer and market needs, while also having the ability to modify and adapt them later on."
TWM/4: With the energy crisis, what technologies are you implementing to improve your customer's energy efficiencies, and what are your projections for trends and needs here in 2023-2024?
Giuliani: "We think that allowing our customers to make products with the same feel and shelf presence with less fibre and no extra energy input on the converting end, instead of adding extra energy in the form of heat, is extremely impactful.
"The starting point is always robust equipment designed with long life expectancies and the support to back it up, adding on top of this the elimination of hydraulics from the entire converting line, the reduction of compressed air usage, the extensive use of direct drive transmission instead of belts and high efficiency motors and drives."
Tonarelli: "In this respect it is important not to look at the line in isolation but also the building, the infrastructure associated with it and the energy efficiency of the entire value chain.
"One way in which we reduce the size of (and of course capital expenditure on) the building, for example, is to incorporate the crane in the converting line, which is one of the defining features of the Andromeda system. This lowers the roof height and reduces the energy cost for managing the air quality and temperature in the building, not to mention the cost of construction and the carbon footprint associated with excess construction materials.
"Another way we can save energy is by reducing the footprint of the line – literally the floorspace it occupies. Plusline integrates wrapping, bundling, layer forming and palletising in such a way that the footprint can be reduced by 15 linear meters compared with a conventional solution.
"Another contribution to energy efficiency in the value chain is reduced glue consumption. By ply-bonding with the glueless Hydrobond system, users can eliminate the cost and energy of transporting typically 1m³ of glue per day per line and this really adds up. It is also an example of how we need to look at our entire supply chain when assessing and seeking to reduce our impact, particularly with the introduction of science-based targets for climate change.
"In the next year and beyond, it will be the overall efficiency of the line which is the greatest determining factor in its energy consumption per unit of tissue produced."
Berti: "The revolution of introducing water into the processing system is also this. Water leads to unexpected and excellent quality results, and it also allows for cost and energy consumption savings.
"First, by setting the AirMill to preserve paper strength, the same converted product can be obtained saving costs at the paper mill: less expensive fibres are needed to make jumbo reels.
"By using the AirMill to make textured paper – to get what we call a Comparable-TAD (or C- TAD) paper – the energy savings are even more obvious. In fact, an AirMill-equipped converting line can be placed downstream of a conventional tissue (LCT) paper machine: this implies huge savings in the building time, in the buying costs and in the operational expenses, compared with those of a TAD or a hybrid (structured) paper machine. The cheapest and fastest way to bring a textured paper roll to the market.
"For instance, an eTAD machine consumes about 3,200 kWh/ton, while a solution consisting of an AirMill installed inside a converting line after a standard LCT paper machine consumes totally only around 2,350 kWh/ton (paper machine ≈ 2,000 kWh/ton + AirMill ≈ 350 kWh/ton).
"This solution is also extremely flexible, as the use of the AirMill can be bypassed and production can be varied, while hybrid equipment is designed to make just one type of paper."
Barsanti: "Körber is on the front line against the energy crisis. Specifically, we have implemented systems on our machines to reduce energy consumption, such as energy efficiency class A motors, LED lights, regenerative motors, and advanced folding technologies such as ITF Change. Our goal is to reduce the energy impact of our lines by 30%, an ambitious challenge that we will strive to meet."
Tomei: "The first step to reduce energy loss is to select the right converting line for the customer.
"Working shoulder-to-shoulder with our customer would help in selecting the best line configuration for the expected production and not waste power. In addition to this all our lines are equipped with high efficiency electrical and electronics devices to reduce current absorption. Mechanical components, pneumatic and hydraulic devices are selected to reduce energy loss. Finally, all MAFLEX line module can be equipped with the MAFLEX Energy Regenerative System (MERS). MERS recovers the kinetic energy of the line, otherwise wasted in the form of heat, transforming it into electric current which is fed into the electricity grid. Our goal is zero waste."
Ruglioni: "When sizing and engineering our converting solutions we always put special attention on this topic which is coming more and more critical for economic and environmental reasons. This approach is reflected into different precautions that space from an extensive use of regenerative units to an intelligent cooling system for our electrical cabinets. Each detail matters."
Calcagni: "The use of highly advanced electronics has led to a significant reduction in consumption, both in terms of motors and the entire pneumatic system. The main developments have been focused on reducing energy consumption in the drying process, where the adoption of air recovery and recirculation systems has resulted in a substantial decrease in consumption compared to previous technologies. Furthermore, there has been significant progress in vacuum pump circuits, significantly reducing air consumption and, consequently, the energy required to generate vacuum compared to old technologies."
TWM/5: What new tissue trends have occurred in 2023, and what forecasts do you have for 2024?
Giuliani: "From the product perspective, we have seen several new plant fibre-based (bamboo, straw, miscanthus, etc) toilet and kitchen towel rolls on the market. Such products can now be found in supermarkets, online and as direct to consumer sales with attractive paper or biofilm packaging. We think this is a trend that will continue also in 2024 and beyond, along with the push for fibre-efficient products in general. We've been privileged to support the growth of consumer coreless products in Europe, and we're seeing hopeful signs of its adoption in the Americas.
"From the technology perspective, the trend towards smarter and more automatic machines will only accelerate, with customers demanding increased flexibility, reduced learning curve and, at the same time, easy to maintain equipment."
Tonarelli: "The Futura R&D programme is based on creating innovative technology relevant for the manufacturing environment not just tomorrow but in five to 10 years' time. This means we have in mind the "lights-off" facility, where very little manual maintenance and intervention is required. The market is set to change, with output efficiency becoming more important than constant product changes. We have always prided ourselves on the flexibility of our technology, but more output with less input must be the ultimate goal of an industry seeking to be relevant in a world where resources, including skilled human resources, are limited. We are aiming at something a bit different from the current tendency to bring product differentiation for the sake of it rather than really thinking about efficiency and end-user benefits. The importance of a touch-free process will be more widely acknowledge, for example. Once consumers are aware that they can demand a product for hygienic use which is untouched by human hand, will they accept anything less? The days of reject product being manually re-introduced to the line must be numbered.
"Thinking again of the end-user, I am confident to say we have the best tail sealing system in the world, to make the consumer's experience much better when they open a roll product. Process efficiency and real end-user benefits – those are our focus for the decade to come, and summarise what will really matter in the future."
Berti: "Attention to the finished product is the starting point of our work. This is because our customers' choices are driven by the needs of the consumer. Therefore, our technologies also cannot prescind from this.
"The satisfaction of our customers proves this. In 2023 we designed entire lines anticipating production needs or installed components on existing competitors' lines, proposing the desired solution. Our technologies think about the final consumer. And so, they think about those who need to satisfy this consumer, acting as breakthrough keys to optimising production, in every sense of the word. By lowering costs, speeding up processes, and above all, preserving the excellent quality that our components can ensure. We could not achieve these results without extremely flexible technologies and an open mind that allows us to see endless possibilities in our industry.
"This is how water came into converting. As a revelation that allowed us to take another step forward towards end-consumer satisfaction."
Barsanti: "In a constantly evolving market environment such as the tissue industry, the push toward sustainability also involves machinery manufacturers meeting a market demand that is increasingly focused on value for money and energy savings. This year, digitisation is taking centre stage with a view to boosting plant performance, reducing waste and efficiency losses. We expect 2024 to maintain the same trends in a market where demands increasingly focus on sustainable products and energy-efficient machinery."
Tomei: "This year, I've felt that there are more paper tissue rolls than fishes in the sea! By that I mean that any customer wants to make its own rolls, and it is quite impossible to find the same recipe repeated.
"For MAFLEX this means to continue investing in converting line flexibility and easy toolless changeover of the hardware. Moving forward from 2023, in 2024 and beyond I think paper mills and paper converters factories will be local. Countries that are now importing ready-made tissue products will build up paper mills and tissue converting factories. This to reduce the pollution impact of transportation but also to make the right product for the right market."
Ruglioni: "The distinction between Consumer and AfH products is getting thinner and thinner and, because of that, the same line is often asked to produce a wide range of products that previously were converted into dedicated lines. This trend implies that flexibility is even more important than in the past, and some machine units have now been asked to extend their "limits" to accommodate a wider range of products specifications without having a rigid distinction between these two market segments."
Calcagni: "Throughout 2023, we observed the consolidation of investments made in previous years, during which we provided strong support to our customers to enhance the efficiency of their production processes. For 2024, significant investments are expected, particularly in the folded products sector. These investments will be primarily driven by the growing preference of end-users for the ease of use of folded products compared to roll-based ones. Additionally, we anticipate a reduction in transportation costs as a larger quantity of material can be transported in the same space, which has a positive impact on energy costs. Furthermore, we anticipate that many converting companies will increase their production capacity by implementing increasingly automated technologies, phasing out older technologies."