A global pulp leader is investing at least C$250m to reduce its GHG emissions, and plans to undergo the Science Based Targets initiative validation in 2024. Michelle Ward, Vice-President, Corporate Communications, details the ambitious and essential role businesses must play. A TWM report.
TWM/1: Over the last three years, Canfor has announced a carbon target and several other metrics to advance its sustainability. What are the key areas where you have focused on sustainability, and how will you achieve your carbon target?
"While Canfor and Canfor Pulp have always considered sustainability as core to our business, in late 2020 Canfor started on an ambitious sustainability journey to think differently about what we do and how we can drive benefits not only for our planet, but also for our people, communities, customers and through our products.
"We look at sustainability as providing for the present needs without compromising the needs of future generations. This requires us to prioritise sustainability – producing renewable, sustainable low-carbon products – for the long term, and Canfor Pulp are on a journey to embed sustainability across our businesses and into how we do business every day.
"After undertaking a detailed assessment on what was important to our customers and other stakeholders, we set goals in a number of areas including safety, inclusion and diversity, sustainable forestry, climate change, energy management, and others. Overall, we identified 13 topics and have performance targets for nine, with development of the additional four in progress. This is where we are focusing our sustainability efforts.
"For example, in the topic of Sustainable Forestry, one target we have is to maintain 100% certification to the Sustainable Forestry Initiative® (SFI) or Forest Stewardship Council® (FSC) for all Canfor-managed forests in Canada. This target has been achieved each year. We also maintain 100% certification to the SFI Fibre Sourcing Standard for all sourced wood in the United States. This assures customers that the pulp they purchase for their manufacturing is coming from third-party certified, sustainable sources.
"We also considering water and air quality in our pulp operations, beyond what is required of us by our regulators. In 2022 we set water and air quality targets:
Reduce the total loading of particulate to the airshed by 10% by 2030
Reduce the water intensity of pulp and paper production by 10% by 2030
Reduce the biological loading intensity of pulp and paper production by 25% by 2030.
"To support each target, we are creating strategies that will support performance improvements as well as planning for any capital projects. Additionally, we use biomass as a source of energy which offsets fossil fuel use at our pulp mills."
CARBON CYCLE: A Canfor illustration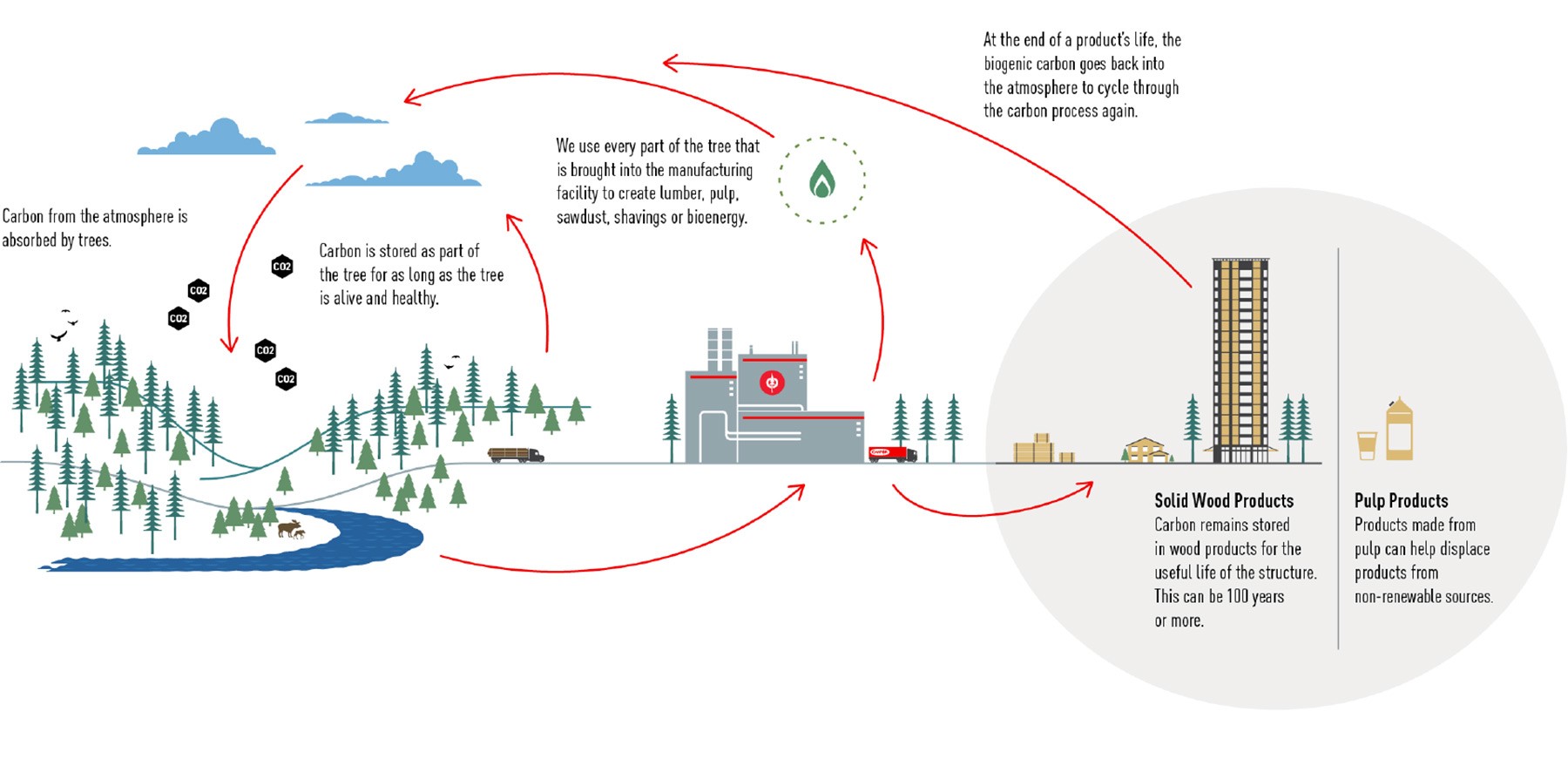 TWM/2: Canfor has announced targets to reduce absolute scope 1 and 2 GHG emissions by 42% by 2030. In terms of pulp for the tissue and towel markets, can you elaborate on what that will involve for the tissue and towel markets?
"Climate change is one of the most urgent issues society is facing today. Sustainable forestry and the products that the forest sector provides are critical to addressing climate change. One of the best tools we have to address climate change is a healthy working forest to provide the base fibre we need.
"Forest products, such as pulp, lumber, mass timber, and bio-innovative products are the only fully renewable, compostable, recyclable, and reusable materials widely available to the consumer.
"Businesses have an essential role to play in transitioning to a low-carbon economy, and Canfor and Canfor Pulp are joining many global peers in setting appropriate targets and a net-zero goal. Canfor, Canfor Pulp and other organisations all need to evolve our practices to help reduce GHG emissions globally. Setting appropriate targets and a net-zero goal are critical steps in transitioning to a low-carbon economy.
"In April 2022 Canfor and Canfor Pulp set a shared GHG target to reduce our scope 1 and 2 GHG emissions – the emissions we produce and those that come from energy we use – by 42% by 2030. Scope 3 emissions are defined as indirect emissions, such as those that come from the value chain, including transportation, supply chain, or use or disposal of products. In 2021 we estimated our scope 3 emissions and are working on improving scope 3 data collection and quantification annually to set a specific scope 3 target.
"Our overall climate goal is to be net zero by 2050. To ensure that we set a target that is aligned with the Paris Agreement's recommendation to limit global warming to 1.5°C, we have committed to set a science-based target with the Science Based Targets initiative (SBTi). Canfor plans to undergo the SBTi validation process by April 2024. The SBTi publishes a corporate standard for net-zero target setting, and alignment with this standard is an important step towards our shared global climate change goal.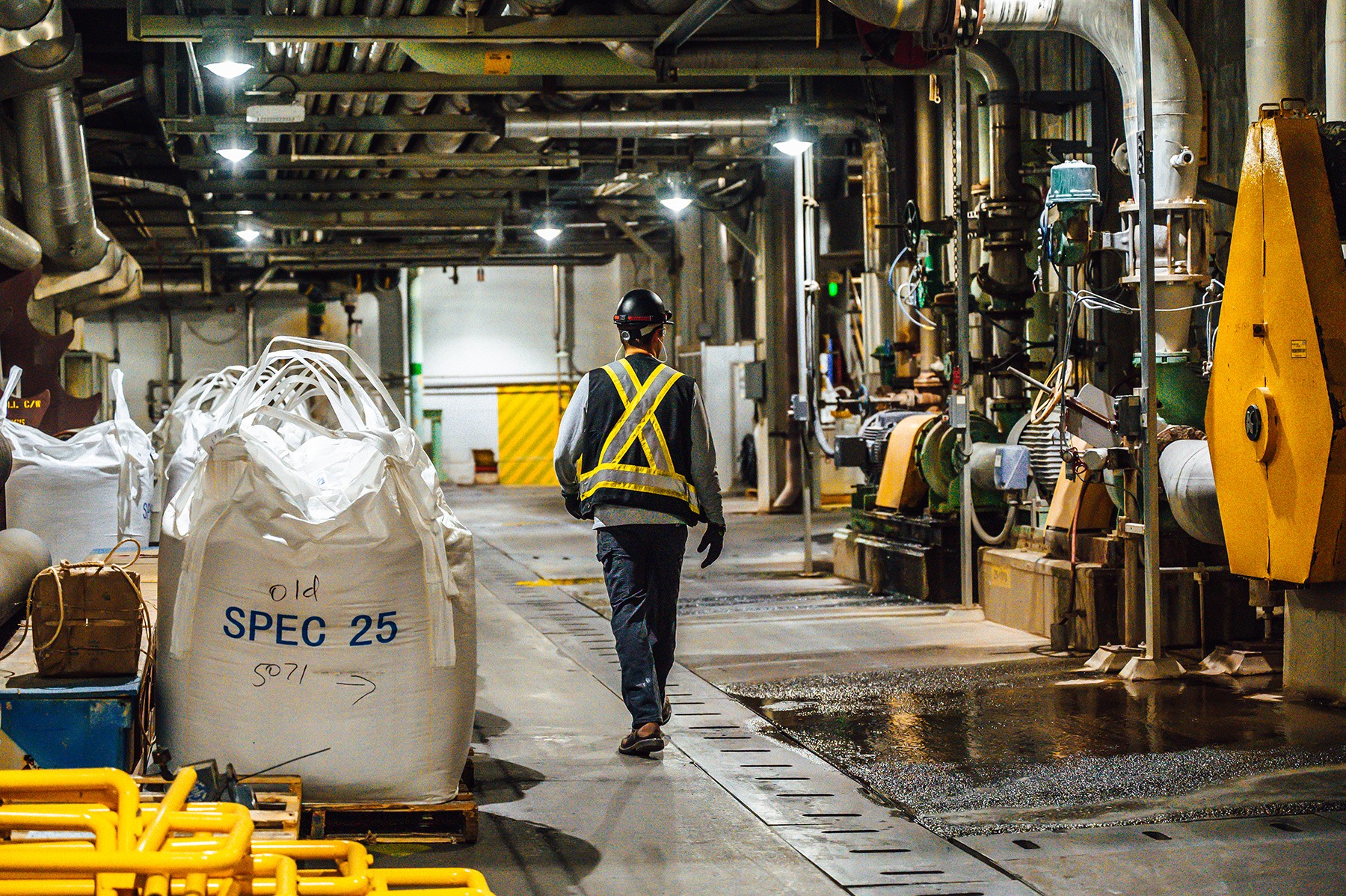 "Part of the process of setting a target is to ensure we had the capacity and pathway to achieve it. We developed a decarbonisation road map as part of the process, involving teams from across our North American business units including Energy Managers from our pulp team. This road map will focus on several areas:
Energy and Process Efficiency
Implementing strategies and technologies to improve energy and fuel efficiency in existing infrastructure and vehicles.
Fuel Switching
Switching from higher-emission fuels to lower-emission fuels such as biofuels, biodiesel, renewable natural gas, hydrogen and biomass.
Electrification
Electrification of vehicles and stationary mobile equipment.
Investing in Renewables
Producing or procuring electricity from renewable sources.
Other Innovative Technologies
Continuing to investigate and invest in emerging technologies and solutions that will help us reduce emissions in the long term, such as carbon capture, utilisation and storage; hydrogen fuel; and direct air capture.
"We also committed to investing at least C$250m in projects that will help reduce our emissions. The full decarbonisation strategy is in development and will outline the detailed areas where Canfor and Canfor Pulp will focus over the next several years."
TWM/3: Specifically in terms of technical innovations, what is Canfor doing in response to customer demand for sustainable tissue and towel products?
"Our main technical initiative for the tissue sector is the elimination of talc from our mills. Canfor Pulp's Intercontinental kraft mill is already talc free, and we are currently working to make the Northwood kraft mill talc free as well. This involves mill employees working with chemical suppliers to ensure that we can maintain overall pulp cleanliness for all our customers, while eliminating talc.
"We continue to work with our customers in the hygiene paper sector to ensure that they are obtaining the highest value from our pulps. Premium toilet and facial tissue producers prefer Canfor bleached softwood pulps because they can get the strength they need with low levels of refining. Less refining increases bulk and improves softness in premium tissue products. We have presented these findings at the 2020 Tissue World conference in Miami."
TWM/4: In January 2023, Canfor announced it will permanently close its Prince George pulp and paper mill, resulting in a reduction of 280,000 tonnes of unbleached softwood kraft pulp annually. Is this a change in direction for Canfor?
"We have been facing significant headwinds regarding short-term fibre supply due to sawmill curtailments, as well as a very significant long-term shortage of economic fibre due to reductions in the annual allowable cut and chip availability. In January 2022 we made the difficult decision to close Canfor Pulp's Prince George Kraft mill.
"Sustainable forest management will ensure that Canfor Pulp will continue to supply high quality bleached and unbleached softwood kraft pulps to the tissue sector through the Intercontinental and Northwood kraft mills."
TWM/5: In terms of pulp for tissue and towel production, what key R&D areas will the next five years bring for Canfor?
"Canfor Pulp had a long partnership with the Voith Pilot Tissue Machine located at its Innovation Centre in São Paulo, Brazil. Through this collaboration, we were able to investigate the benefits of using our bleached pulps in premium grades of toilet tissues, facial tissues, and towel products.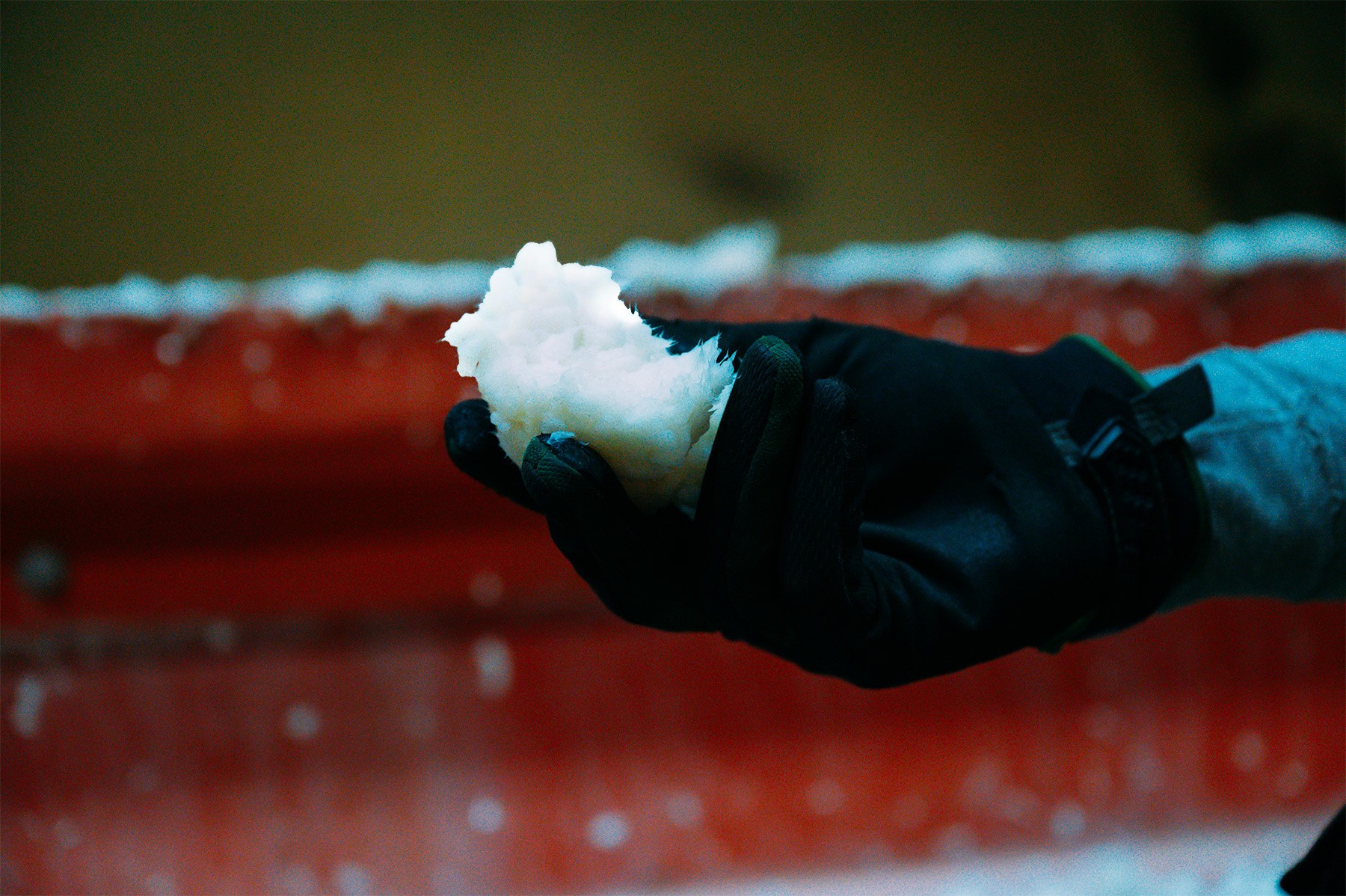 "Our work in the tissue sector is now focusing on further improvements in pulp quality that will be of direct benefit to our tissue customers. From their feedback, Canfor Pulp is focusing on eliminating talc from our pulping processes, enhancing our fibre quality to optimise tissue softness and bulk, and reducing the environmental impact of our products by reducing our overall GHG emissions."