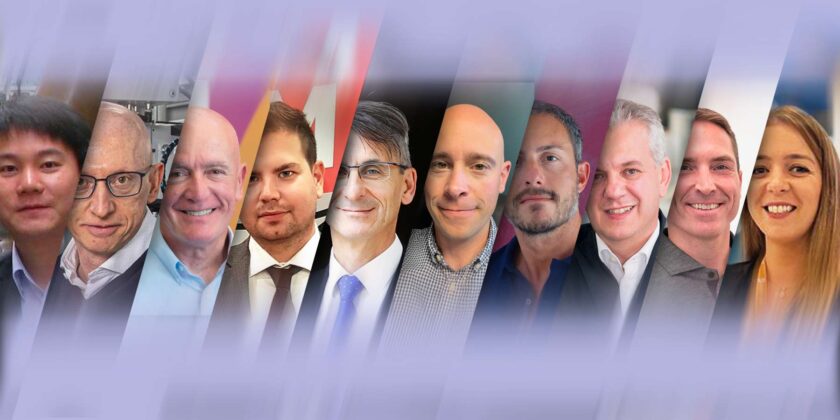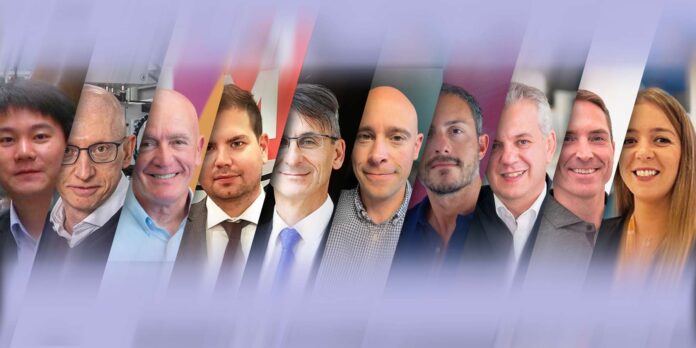 TWM/1: How have 2022's tissue & towel trends changed the direction of your company's Research & Development (R&D) efforts?
Stan Sheng, Deputy General Manager, Baosuo: "The tissue market is always growing in demand, and we continuously see an increased trend for products as more and more people become more interested in hygienic care. Follow this direction, Baosuo continues to invest its efforts in researching machinery updates, water bonds, glue-free lamination, warm-up embossing, and position embossing. We believe market requirements for such products will keep on growing."
Christian Zagnoni, Chief Technology Officer, Futura and Plusline: "The trend for more choice and greater differentiation means flexibility should be the essential focus of R&D efforts. However, this has always been the case for Futura in FuturaLab, our laboratory for ideas and technology, so it is not a change of direction. Rather, we are challenging ourselves to develop simpler, more automated and faster solutions to maximise availability within the bespoke configurations we develop for our clients.
"A recent result of these efforts is Camallo, the first automatic system for loading, unwinding and exchanging coreboard reels.
"The requirement for transparent sustainability is also an important driver in the market, and with this in mind our R&D has been responsible for JOI Hydro-Bond, which creates perfect bonding of tissue plies with water alone – and using no glue. Together with Plusline, we have also proved that we can reduce the polyethylene thickness for packaging to 18 microns (25 microns for bundles) and even use post-consumer recycled poly packaging at high speeds. Paper packaging is another emerging requirement, so we have to ensure an optimised changeover between paper and polyethylene.
"In short, the work never stops for R&D, and automation, safety and sustainability are the focus."
Carlo Berti, Chief Business Officer, Gambini: "First of all, let me say a couple words on the times we're living: with a terrible pandemic still going on and a brutal war on the very European continent, we all must act to ensure the former is responsibly taken care of and the latter gets immediately to an end. We're humans, before being industry professional.
"It's such a tough period in a tough world. Supply chains are disrupted, and production costs are skyrocketing. A highly competitive environment like tissue and towel is forcing us to focus on how letting producers save energy (thus money). Lately, in our field we have monitored an increased interest towards two topics: heated rolls and structured tissue paper.
"Everybody acknowledges we're the sole inventors of heated rolls in the tissue converting business: today our water-plus-heat technology AirMill is well established and profitably used all over the planet to manufacture toilet rolls and kitchen towels.
"And this is where textured/structured paper – or TAD-like, as we call it – gets in the game: AirMill can produce a paper which looks and feels like TAD and has similar features, in terms of strength and firmness; but needs a lot less energy than traditional TAD, so it costs much less money!
"Speaking of which, to tissue converters who have smaller budgets we can offer our AirTube, which basically is heat inside an embosser/laminator: you get more volume and more absorbency, a premium roll able to keep the strength of the base paper you feed into the line!"
Hazar Ulusoy, Assembly Process Management, Innovative Converting Machinery (ICM): "At ICM, we have always focused on our customers' needs and technological advancements to shape our research plans. It has always been a priority for our business to deliver the best quality machines that can be tailored to special products as requested.
"For the last two years we had a lot of requests on our interfolder machines. While we have 25 years of experience in these machines, the electronic chips shortage was a key challenge to overcome. This became a priority for our R&D team and they did their best to cut our usage of such electronics while maintaining the technological needs of 2022."
Luca Frasnetti, Chief Technology Officer, Körber Business Area Tissue: "R&D have always been key variables for a company like ours that aims to anticipate customer needs and be a strategic partner in our sector.
"We know that the tissue market is constantly evolving, just like the needs of our customers, not only in line with demands of the final consumer but also because of global economy trends. The pandemic and the current conflict have significantly changed the dynamics and balances of the markets, forcing companies to evolve increasingly towards greater flexibility.
"The challenge for our R&D in recent years has been to offer customised processes and at the same time easy-to-use solutions that limit the need of expert or skilled operators. Our Sam Operation Solution systems are in line with this strategy. They are in fact designed to adapt continuously and independently to the entire manufacturing process, preventing production slowdowns as much as possible. These systems automatically monitor line performance and product quality, always ensuring maximum performance stability. The range of Sam solutions that Körber Business Area Tissue offers varies based on the customer's needs. Their instalment in our machines, or even in those of third parties, results in significant energy savings and an important reduction in waste compared to lines managed by human operators."
Scot Schoenwalder, Area Sales Manager, Maflex: "The last two years have presented unique challenges to the tissue industry. There were massive spikes in sales due to panic buying and hoarding, followed by periods of slow sales due to this overreaction by consumers. Massive shutdowns to schools, hotels, restaurants, etc, caused the AfH market to struggle mightily during this time. On top of all of that, we have been seeing a major supply issue when it comes to parent reels of tissue. There has been a lot of uncertainty in the market.
"With some of that uncertainty came opportunity. Maflex was able to enter into other sectors, allowing our machinery to be utilised for different products. With ideas from our R&D department and our company's strength of flexibility and quick response times, Maflex has been able to meet new demands from customers. These solutions allowed us to provide machinery to multiple companies within our core business sector of tissue, as well as other industries."
Enrico Ruglioni, European Sales Director, Maxima Tissue: "Maxima provided coreless option on AfH lines to various customers (eliminating the core helps reducing waste and simplifies centre pull products). In 2022 such possibility has also been extended to consumer products. Maxima customers can equip their lines with coreless option or retrofit it into existing OEM rewinders. Maxima delivered a fully automatic gearless Process Printing 4 Colour Printer (PRINTECH4) with tool-less, quick (less than one minute) and safe change of the sleeves. This is another step by Maxima in the direction of total flexibility of the whole converting line."
Marco Calcagni, Sales and Marketing Director, OMET: "2022 did not change the threshold of OMET's investments in R&D, but only created a further awareness of the importance of innovating more and more in the world of folded products.
"For this reason, OMET has presented new production lines both in the interfolded towel sector and in the napkin sector."
Andrew Green, Segment President – Tissue, PCMC: "The trends we have seen in the past year have reinforced that we are on the right path with our R&D efforts. As a recently formed BW Converting Solutions platform serving tissue, hygiene and print, bag and mailing, we are very well prepared to meet all market demands. We continue to work on product benefits such as automation for safety, ease of use, perfecting water lamination, energy reduction, as well as some smart features and connected services.
"Above all, we are paying special attention to sustainability and how that relates to tissue. At the most basic level, one can become more sustainable simply by producing less waste. One of the things we have highlighted with our Paragon technology is it is much easier to operate, which will result in less material waste during setup and while running.
"PCMC's INVISIBLE-O converting technology can deliver 100% sustainable tissue product with zero-waste to the market. These coreless technology examples are the consumer and AfH no-core rolls obtained through the patented INVISIBLE-O technology which allows the production of both high firmness as well as low firmness, toilet and towel products. We envision a future state where most tissue products have no cores.
"Sustainability is important in packaging as well. STAX Technologies is dedicated to finding solutions that will support both the customers' needs as well as the market demands. As a result, STAX equipment can do both foil and paper wrapping or banding in some cases. Nevertheless, with paper as a wrapping material used on STAX's machines, we get a perfectly packed product supporting ecological standards with huge savings."
Nevena Pantović, Marketing Manager, 9.Septembar: "Our R&D efforts are always focused on finding the best and most efficient ways to convert tissue paper.
"Now, our efforts in research have gone beyond tissue converting. We apply the acquired knowledge from tissue converting in other areas of mechanical engineering in the same way as we adopted ideas from other industries and introduced them in tissue converting."
TWM/2: What digitalisation / Industry 4.0 / automation trends do you forecast for the converting machinery sector in the next few years?
Sheng: "AI is always a key machinery development trend. To support the use of machinery, we believe remote control and online services will be more and more important in the next few years as it gives users more convenient and in-time support, reducing the chance for machinery shut down.
"E-commerce has been widely developed worldwide and it gives a new channel of increase in tissue consumption, opening up the market with updates in product sizes and packaging. Accordingly, Baosuo is updating our machinery lines to match the requirement."
Zagnoni: "Collection of data is one thing but what really matters is to get meaningful information from it. Our Performance Management Team analyses data and cooperates with customers to produce a more stable, improved process.
"One of the key ways we support customers is through automation. Andromeda remains the most automated converting line in the market and we continue to redesign the operator's job through new solutions which eliminate manual intervention, increase speed, flexibility and precision, and enhance safety.
"E-commerce requires high output and more flexibility which plays to all of Futura's and Plusline's strengths. Our Casepack case packer for example – fresh on the market – can produce more than 30 cases per minute, which is exactly the level of performance which e-commerce demands."
Berti: "2022 marks for Gambini the start of a brand-new collaboration, one that will shape the future of how producers perceive the tissue converting business. We are partnering with E80 Group to develop smart factories, not just converting lines!
"From now on, customers will be able to focus just on their products, on what they're going to make and sell, on the value they create themselves! Through exact data collection and a smart equipment choice, our two companies can design a new tissue paper converting plant from scratch: from the building itself up to the finished goods automated warehouse, there's nothing Gambini and E80 Group can't engineer and create together.
"We have already started with an unwinding system which is working completely independent of operators, for the safety of all those involved in the production process: no cranes, no downtimes. Safety and efficiency!"
Ulusoy: "Industry 4.0 is already here and being implemented in new facilities. With the growing artificial intelligence technology and robotics, the paper converting sector as well as most other production will be implementing these technologies.
"It is our vision to apply these technologies in house with better end-of-line solutions to our customers' needs. It is undoubtedly clear that e-commerce has become a crucial part of the new world, and with this came the need for innovation. We believe that personalisation of the end-product by the client with fully automated lines customisable directly from the internet is not that far off a future. In the coming years we will be announcing our solutions regarding this implementation."
Frasnetti: "In 2020, Covid-19 led to a significant growth in all tissue categories, with the exception of the AfH market as the tissue products used in public places were closed down in response to the pandemic. In this scenario, although 90% of tissue's sales are in large-scale distribution, the growth of e-commerce channels has exceeded 15% for almost all categories, highlighting the importance of offering sustainable solutions also in terms of packaging.
"E-commerce and sustainability are the trends that will guide the tissue market for the next few years. Casmatic Zephyrus is able to respond to both challenges with an integrated and highly automated solution that represents a new era of packaging in the tissue industry. Thanks to the patented application of delta robot technology, the 100% recycled cardboard boxes can be filled with different products in a flexible way in order to adapt production to market changes; once opened, the box can be closed again, keeping the product pristine and easy to store. In addition, the ability to produce boxes that are "ready for shipment" allows customers to develop and increase business related to e-commerce in a simple, fast and personalised way."
Schoenwalder: "Industry 4.0 and digitalisation have helped companies tie into their facilities like never before. Not only can they review current production, but the information collected can be analysed and used for more efficient production runs in the future.
"Over the last two years there has been a need for additional workforce in the industry – but it has been difficult to find and retain good employees. That said, we have seen a shift towards more automation to fill that space. Whether it's automatic end of line palletisation or complete line automation, companies are beginning to pivot away from depending on unpredictable human beings to reliable robots and other automated solutions.
"We have recently introduced PEGASO, a virtual assistant for all Maflex equipment. This system is capable of remotely monitoring production and can assist in maintenance, production planning, and troubleshooting.
"Maflex started offering spare parts and components online some years ago. We saw the value in a clear, easy to view catalogue that a purchaser can navigate easily. Our online parts catalogue, with exploded view drawings, is specific to the customer's machine. This allows individuals within the mill that may not have much experience with machine components to make confident decisions in what they are ordering."
Ruglioni: "One of the opportunities that we can see with digitalisation are 3D procedures for training machine operators to the various functions of the line. Virtual reality will enter more and more in everyday life, so machine manufacturers must follow and take advantage of this trend.
"Machine data analysis will also be pushed further so that production and logistic managers have more tools to improve efficiency, which will be combined with intelligent sensors placed in various areas of the converting line."
Calcagni: "We have always believed in digitisation. For this reason, our machines are increasingly smart, that is, they are interconnected with the ERP (Enterprise Resource Planning) of customers who can extrapolate all the data necessary to make their production more efficient.
"Digitisation also means cost-effective connection between machine, manufacturer and user, hence new service platforms born, such as NOVA (New Omet Virtual Access).
"Nova is the new OMET multilingual app for managing maintenance and service activities and remote installations. It allows operations to be done with maximum efficiency and timeliness."
Green: "One of the benefits of automation is an increase in safety. For example, our Xcut logsaw comes standard with an Automatic Blade Shield (ABS) and customers have the option to add Automatic Blade Change (ABC) feature. This system, just like the whole machine, can easily be managed by SmartTouch HMI, a game-changing human-machine interface providing intuitive navigation and situational awareness.
"In addition to our new HMI, there is ACCELERATE, our global digital service program that embodies our Industry 4.0 approach. With this programme we can support our customers worldwide at any time – a whole new level of support. SmartTouch and ACCELERATE will grow in the future delivering even more advantages to our customers and will revolutionise the way we interact with a converting line.
"Regarding e-commerce and tissue, we can meet current needs with a wide portfolio of packaging equipment – from rolls to folded. STAX Technologies is a leader in innovative packaging solutions. We feel providing adequate small packages for e-retailers such as Amazon is an opportunity."
"We all understand that tissue became a must in e-commerce. We are able to answer any kind of market with a wide portfolio in our packaging equipment – from rolls to folded. STAX Technologies is a leader in innovative packaging solution. Providing adequate small packages for e-retailers such as Amazon is an opportunity for us.
"Regarding how the tissue industry can further take advantage of developments, it is fundamental that everyone in the supply chain views tissue making, converting, and packaging as a single system with a common goal. This is something that we have achieved with Barry-Whmiller Converting Solutions."
Pantović: "Industry 4.0 has already taken off. From the very beginning of the emergence of Industry 4.0. we follow trends and introduce innovations. The biggest benefit is that everything is in the cloud and communicating with each other. Smart components from renowned global suppliers installed in the machine can measure various parameters and identify areas for saving air and electricity. In addition, smart devices provide timely information about the time for replacement or service of certain parts of the machine. Those are great ways for better and easier production monitoring and organisation.
"Moving forward, we anticipate that the number of operators working on the machine will be reduced. We are moving towards one operator being able to monitor multiple machines at once.
"Above all, through Industry 4.0 security systems oversight has been raised to a higher level.
"As far as e-commerce is concerned, we are working to ensure that after the order, information about the desired package of napkins reaches the machine. The machine will then make them under the supervision of the operator without his need to participate in the production."
TWM/3: What new technologies are you implementing to improve your customer's energy efficiencies? What are your projections for trends and needs here in 2022 and 2023?
Sheng: "For energy saving or more efficient use, we have continuously updated our machine's mechanical and electric abilities, including better design which can increase the machine's capacity and at the same time reduced the unit of energy consumption. The wide application of the energy feedback unit also means the power is recyclable, which saves energy consumption in production."
Zagnoni: "The most effective way to increase energy efficiency is to simplify and rationalise the process, and maximise Overall Equipment Effectiveness (OEE) through speed, flexibility and automation.
"Examples include Together, the integrated system developed with Plusline which converts logs into shelf-ready packs with a radically smaller footprint in the factory. Fewer components mean a lower energy requirement and smaller factories that are less energy consuming. Andromeda is another example: it handles jumbo reels of up to 3.2m diameter with a line height of just 7.5m, because it has no need for an overhead crane. It also allows two lines in only 30m of width compared with the typical 43m. So a smaller plant with lighter construction is required, which saves considerable amounts of energy (and capex for that matter).
"But we need to look at resource optimisation and carbon footprint more generally to create a true picture. Consistent with Sustainable Development Goals (and quality demands) is the fact that we focus on manufacturing in Italy rather than sourcing substantial elements worldwide. This simplifies and reduces the carbon footprint of our supply chain. Our automated solutions such as our automatic blade-grinding system – which can drastically reduce the need to change cutting blades – reduce the consumption of materials and the impact of transporting them.
"Our Trim Cutter reduces waste and downtime caused by waste build-up. Elimination of glue thanks to JOI Hydro-Bond also means a cleaner line, which is less likely to break down and reduce production efficiency. And production efficiency is the best way to reduce energy consumption per tonne of paper produced."
Berti: "We have invented a new paradigm in the tissue field. Thanks to our latest technology, there's no such thing as papermaking and tissue converting. It's no more a two-step process, we consider it as one.
"That's why AirMill is such a breakthrough invention: because something you can't achieve in a paper-mill – due to the cost of getting to it – like thickness or strength, is now within reach while converting the paper. You just need a Gambini line equipped with AirMill. And you save energy, too!"
Ulusoy: "Efficiency is one of the most important steps in production. From the usage of air to electricity, ICM has always made sure to work with the right components with the correct design to reach peak efficiency for our machines. Correct components supplied from Rockwell Automation enables us to recover energy from deacceleration using regenerative DC bus supplies, while our main design principle is maximising operating performance while increasing efficiency. We estimate that with industry 4.0 there will be more need for energy conservation due to increasing consumption, and ICM plans to deliver just that."
Frasnetti: "The tissue market is constantly evolving and with this comes the need to offer more effective, efficient, sustainable and easy-to-use systems. Strengthened by our experience in the sector, our R&D centre has developed further innovative solutions, including in the field of energy saving and efficiency.
"Safety, simplicity, flexibility and sustainability are the cornerstones on which, for example, the Warm-up Contactless Double system the DESL product phase is based on. This solution is the evolution of Warm-Up Contactless which involves the heating of the embossing rollers from the outside without the need for physical contact with the rollers themselves. This results in a 1/3 reduction in heating times and energy savings of over 60%. The double embossing system preserves all the advantages of the version that is already present on the market and can be used in the production of kitchen towels as well.
"Another example that falls in line with these needs is the new MTC ITF Change machine, capable of reducing energy consumption up to 30% compared to a normal interfolder. This patented solution has only two folding rollers, in which the cutting function is incorporated. The elimination of two rollers greatly simplifies operations and leads to a further reduction in the consumption of energy necessary to create the vacuum inside the rolls."
Schoenwalder: "Maflex has been ahead of the curve when it comes to energy efficiency – we have been including our MERS (Maflex Energy Restorative System) on our start-stop rewinders for over a decade now. This takes the energy built up on the drives during ramp up and places it back onto the grid to be reused. This can create an energy savings of 30% during production.
"Maflex also provides monitoring systems through our remote access system, PEGASO. PEGASO allows the converter to keep track of the performance and lifetime of electrical components to ensure they are operating correctly and there are no excessive energy drains.
"With the uncertainty of fuel pricing and a push for lower emissions, we will continue to see an increase in renewable energy."
Ruglioni: "We are following different paths, in our converting lines, to reduce energy consumption:
• The Simotion Motion Control system, together with the Sinamics S120 drive system and Siemens Simotics motors: they enable energy-efficient solutions with high efficiency and reduce energy consumption significantly.
• Utilisation of IE2 and IE3 asynchronous motors with inverter.
• Cabinets air conditioning with intelligent cooling management.
• Extensive use of regenerative unit systems in combination with digital controllers integrated in the Siemens architecture."
Calcagni: "Making machines efficient is the most important trend in the direction of energy saving, for this reason there is an extreme attention from OMET both in terms of mechanical and electronic design.
"For example, systems have been found for our interfolding lines that allow the use of smaller pumps, thus allowing a considerable saving in energy costs."
Green: "We are approaching this opportunity from many angles. Our commitment is to create and design equipment that is mechanically and electrically energy efficient. The best examples are our embosser-laminator OMNIA that has no hydraulics and uses a precise and efficient servonip system for the embossing rolls. Another example is our CS REEL UNWINDS that can reduce the energy consumption up to 40% versus belt-driven unwinds. In this way, we successfully managed to produce the whole line with no hydraulics resulting in a line that is safer, with lower maintenance and insurance costs and lower energy consumption."
Pantović: "We are implementing the latest technologies in the world of the machine control equipment. For the example, instead of using single drive to power single motor, we are using one drive to power up to three motors. We are also using latest solutions for air supply and distribution from our strategic partner FESTO, air leakages are at bare minimum. Sensors that we use are made of recycled plastic.
"It is difficult to project needs for the future, because of the global crisis and the microchip shortages. What we can do is to research and implement the trends that are dictated by the global market and we are working on machines that are prepared for industry revolution 4.0."
TWM/4: Identify some areas of technology in which your converting systems really stand out.
Sheng: "Baosuo is a company with years of experience in manufacturing tissue converting machinery, and our technology has been widely used all over this tissue category. From all kinds of rolls to folded products, leading the technology for glue-free lamination and position embossing – which has been used on both rolls and folded products – are widely accepted by the market. These technologies provide a much more hygienic and effective outlook for our products to all users."
Zagnoni: "Many examples have already been mentioned such as Together, Casepack, Camallo, JOI Hydro-Bond and Andromeda itself. But the list is long and includes everything from fully automatic changeover in primary and secondary packaging to our new tail-sealing glue application system for easy-start rolls.
"The common denominator is automation: whether it is in Andromeda (automatic jumbo reel handling, core cleaning and embossing rolls change, automatic dust and noise-reducing roof), or process innovations such as automatic log saw blade change and grinding, coreboard reel change, or the Together system.
"With Futura, automation, which is changing the way people work and tackling gender bias in production roles, is at the heart of a sector-leading safety-first culture."
Berti: "Well, everybody knows Gambini's TouchMax, which we dubbed the King of Embossers: we are known for the quality of our embossing techniques, for how we treat the paper once it's unwound on a converting line and fed into it.
"But we have the responsibility to keep that quality downstream in the process. So now there's more: the combination between an embosser and a rewinder of ours is now the best one can get in the tissue sector. Gambini's G1 rewinder features a reliable 3-roll technology of utmost easiness to use and maintain: Easy as a smartphone, as our commercials claim."
Ulusoy: "Innovation and quality have always been a priority for us, as has responding to our customers' needs. For 25 years we have provided tailor-made solutions to our customers with innovation and efficiency in mind. This year we will proudly be presenting our new rewinder line "TOROS" implementing new technologies and achieving higher speeds. This line will carry our legacy into the future."
Frasnetti: "Striving to improve the performance of our technologies and continuously innovating to open the market up to new business is essential for Körber Business Area Tissue.
"We are convinced that respect and care for our planet are fundamental to create a better tomorrow for all of us. What we are aiming for in the near future, and for which we are evolving into the role of sole reference partner, is also to focus on the flexibility and sustainability of the machines already in the design phase. We strongly believe in relationships and in the value of exchanging ideas in order to better understand the market, its evolutions and trends.
"This is why the ties we have with our customers are fundamental for us. Supporting them in their business, in their vision and through the changes imposed by the market by looking at different business areas allows us to offer timely and precise advice not only in terms of technology, but also for the future, by proposing systems and solutions useful for developing a sustainable business."
Schoenwalder: "Maflex has always taken pride in the fact that our equipment is modular – each section of our converting lines come equipped with its own electrical cabinet. This allows for extremely fast installations and quick upgrades. These upgrades can be done to existing Maflex machinery, as well as any other OEM lines.
"Another area in which Maflex stands alone is the complete tool-free product change from unwind stand to log saw. A few years ago, we introduced an automatic roll change on our high-speed embosser, the HERACLE. It is a simple design with easy access throughout and a completely tool-free roll change can be done in less than three minutes. This is all done without breaking the upper web and without the need for operator interaction. This was the last piece to complete our tool-free product change solution."
Ruglioni: "Our MULTIFUNCTIONAL (MF) Embosser can be recognised for its easy and quick change (fully automatic) abilities, with the possibility of having up to six different embossing patterns on the same line, and all type of embossing/lamination configurations (including P/P).
"Our PRINTECH (available in two and four colours configuration) is recognised by many players in the market as the most advanced in terms of controls, automation and quality (all the production issues of previous applications have been looked at and overcome with our new solution).
"Last but not least we must mention our UNITECH rewinder that provides the best quality of rolls from start to finish thanks to our BULKTECH technology. On the field it has proved to be capable of managing all types of paper, from TAD to recycled."
Calcagni: "The innovations that OMET has presented are revolutions both in the production of interfolding lines for towels and facial tissue – which today are the most performing on the market – and in the napkin field where with the new XV Line the standard concept of how napkins are produced today is revolutionised."
Green: "There is no doubt that PARAGON is revolutionising converting. The technology results in high product quality, simplicity that makes this rewinder inherently robust, and its "forgiveness" that makes it tolerant to any variations that could happen during the production process. When the operator needs to interact with the machine the unparalleled open access makes it safe and ergonomic to do so."
Pantović: "Based on a deep knowledge and understanding of challenges of the tissue industry, every machine unit produced in 9.Septembar must meet the highest standards of precision and functionality. By improving each section individually, the machine as a whole is improved. However, what we are best-known for is developing and producing unique machines according to customer's request.
"Our knowledge and experience mixed with customers ideas sometimes gives completely new types of the machines, making us pioneers, but also making our customers leaders on their market."
TWM/5: What geographical areas are seeing an increase in demand for tissue products and so potential for converting lines? Why are these regions seeing these trends, what is causing the changes?
Sheng: "The Asian market has been presenting a substantially outstanding increase in demand for tissue and converting lines in recent years, and we believe this will continue even more so in the following years. This increase is based on the development of economic progress and ideas and habits for a more hygienic life. The growing population as well as more reliable pulp and jumbo roll supply is also supporting the developments."
Zagnoni: "Demand for tissue products has increased worldwide thanks to Covid and the greater attention to hygiene which has come in its wake.
"The key change is that customers need to be competitive to retain and build their share of a growing market. This is why our solutions are attracting ever more attention, notably in North America and the Middle East. The ability to produce volume efficiently and flexibly is driving investment decisions more than ever."
Berti: "We don't really see an increase in the tissue demand overall; we can rather observe a shift towards the towel business, for many reasons we might ascribe to Covid-19's new normal. Therefore, in October we will be launching a new release of G1, for making rolls up to a diameter of 250mm."
Ulusoy: "With Covid-19 the world became aware of the importance on hygiene, and with this awareness demands on paper products increased all over the world. We believe that this awareness effected underdeveloped countries more, thus increasing the demand immensely in these regions."
Frasnetti: "We are seeing increased tissue and towel demand all over the world. But what I believe is a key issue for the future development and growth in our markets, and what I believe is our greatest challenge regardless of where we are based, is that of sustainability. This impacts all of us and must be faced as a whole.
"To this end, tissue paper manufacturers are taking action to eliminate waste, reduce energy consumption, fuel and carbon dioxide emissions by including alternative sources of fibre and reducing the use of packaging plastics.
"Globally, another issue that is impacting the growth of tissue demand, is the decrease in the number of skilled workers on the market, combined with the need to achieve greater overall equipment efficiency (OEE). This is forcing tissue converters to turn to technological innovations to achieve operational objectives, so we will continue to develop unique solutions that are able to adapt to individual circumstances while maintaining other production features."Schoenwalder: "After the last two years of Covid and its aftermath, there has been a heightened sense of health and hygiene awareness which is driving up demand in several countries.
"We are also seeing an uptick in leisure travel, which is increasing demand for AfH products.
"Maflex is poised to support these markets with easy-to-use, reliable machinery."
Ruglioni: "China is growing significantly but it has become more and more difficult for non-Chinese companies to provide equipment there, also due to Coronavirus implications.
"In general, private labels keep on growing everywhere, and America is the best example of how the market has seen new players taking market shares away from branded products. The current increase of energy and raw material costs is creating a new scenario in the market which is, by far, difficult to predict."
Calcagni: "We continue to see that demand in Asian and South American countries is rising as expected as more people get better access to disposable income.
"On the other hand, a modernisation trend is being noticed in Europe and North America with extreme attention to efficiency and energy."
Green: "While we all know that the USA and China are the biggest tissue consumers in the world, the markets and the markets' needs are changing all the time.
"We still see Asia and Latin America as the most interesting parts of the world for expansion. As the standard of living rises within a population, tissue consumption rises. The growing market there has also recently attracted new participants, and the increased competition has created new challenges for the existing players."
Pantović: "It is certain that the Covid pandemic caused changes all over the world. Changes in consumers habits bring different demands of the world market. In addition, due to problems with transportation, prices and delivery times, many have turned to converting and controlling production. This brings new worldwide inquiries for converting lines."