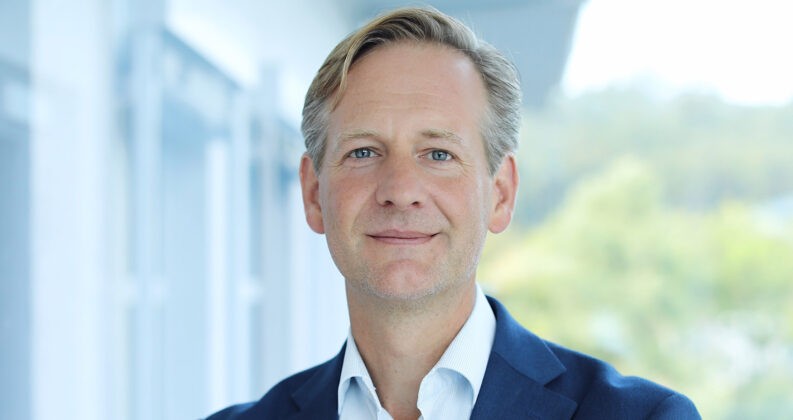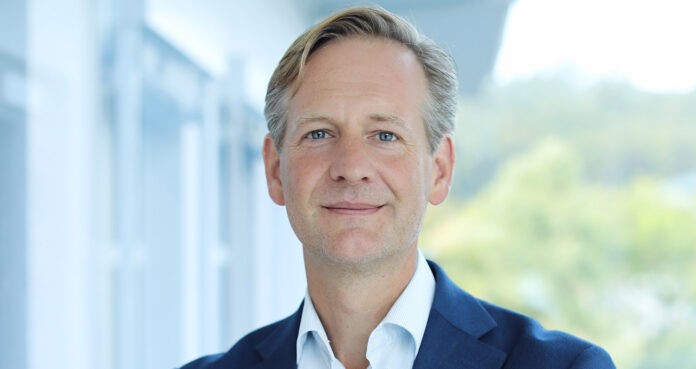 Stefan Gräter, Head of Sustainability at WEPA Group, discusses the key aspects of the company's recently published sustainability report. A TWM report.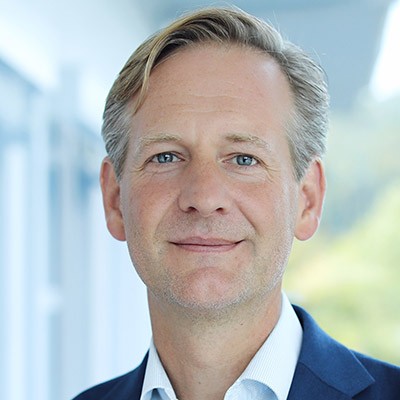 Sustainability has always been one of the core values of the WEPA Group as a family business. We are noticing that the topic of sustainability is also becoming increasingly important among our customers and consumers. And we are certain – sustainability will become the new normal. WEPA has been a pioneer in the field of sustainability since the 1980s – today we are among the three largest European manufacturers and the market leader in the production of hygiene papers from recycled fibres.
Our vision is to be the most sustainable and agile first-class partner for personal and professional hygiene solutions. Long-term economic success, the preservation of natural resources and social commitment are closely linked and form the basis of our actions.
We have set ourselves ambitious goals to fulfil this vision and will report in a highly transparent way about our progress.
Our goals in the areas of future fibres, operational efficiency, sustainable hygiene paper portfolio and portfolio extension through innovation are clear and measurable. Here we summarise the key strategies.
1/ Future Fibres
The WEPA Group has been using recycled fibres for more than 30 years as the most sustainable raw material for manufacturing hygiene papers. Today the WEPA fibre mix consists already of 40% recycled fibres. The other 60% consist of FSC and PEFC certified virgin fibres.
In the future, we will increase the share of recycled fibres and innovative alternative fibres to be 60% of our fibre mix by 2030. This will help to reduce the environmental footprint of our used fibre raw materials by 25%.
2/ Operational efficiency
The WEPA Group pursues an ambition – to become climate-neutral by 2040.
Furthermore, we aim towards a zero-waste production and a sustainable water footprint. CO2, circular economy and water are the three factors that significantly define our operational efficiency.
CO2 reduction
Our strategy includes a consistent reduction of emissions through, for example, continuous improvements in efficiency and the use of renewable energy. To achieve this we have launched a group-wide energy management programme.
We are guided in reducing our CO2 footprint by the targets of the Science Based Targets initiative (SBTi). In April 2021, the WEPA Group committed to the SBTi in order to contribute to limiting global warming to a maximum of 1.5 degrees Celsius. Targets are calculated on a scientific basis to ensure that global warming will be limited. WEPA's submitted target is currently in the evaluation phase at SBTi. The implementation of measures will take place in two areas: in internal company processes and in the selection of and cooperation with suppliers and service providers.
In order to reduce emissions we work in all areas of the value chain, according to which our greenhouse gas emissions are subdivided into categories (Scopes) as defined by the SBTi. Scope 1 consists of all emissions from our own production plant (e.g. production processes) including purchased steam, whereas Scope 2 includes emissions from the use of purchased electricity.
Scope 3 comprises indirect emissions along the value chain. WEPA is setting ambitious targets for emission reductions within these Scopes along the entire value chain. Furthermore, we plan to increase the energy efficiency of all processes in Scopes 1 & 2 by 10% per ton of goods sold.
Sustainable water management
We work systematically to conserve water as a resource and, since 2016, have reduced our relative water consumption by approximately 40%. One lever for this is the closing of water cycles in our factories.
With the WWF Water Stewardship programme, we are taking things one step further. To protect the environment and society, it is essential to comprehend the risks of water use and manage it accordingly. Together with our long-standing partner WWF Germany, we have launched a new project to assess water risks at our 13 production sites.
At the centre of this project is an analysis that identifies risks to the environment, people and businesses in connection with water use in order to reduce them. The measurable target for this is in development together with the WWF.
Waste
Already today WEPA's production waste recycling rate is at 74%. Our aim is to reach 100% material or energy recovery of production waste by 2025 and the maximisation of material recycling and minimisation of energy recycling.
3/ Sustainable hygiene paper portfolio
Already today 100% of WEPA packaging is recyclable and can be reused. In addition, the share of recycled material used for packaging is to be increased to 60% by 2025. This enables WEPA to save 8,000 tonnes of primary plastic each year.
Furthermore, a system for evaluating and managing the sustainability of our product portfolio is currently under development and will help to support our customers in reaching their own sustainability goals.
Evaluation of different materials such as polyethylene (PE), PE recyclate and paper
The decisive factor for the evaluation of individual material alternatives is calculating the environmental footprint. The result: polyethylene is superior to paper packaging and other materials. The reason for this is that types of paper currently available either do not provide sufficient protection for the product or have poorer recycling properties due to additional coatings. This is why we use single-grade polyethylene for a large part of our packaging and increasingly use recycled material for this purpose. All packaging materials used by us are fully recyclable. Naturally, this requires correct disposal.
WEPA has an in-house working group for innovative packaging alternatives to make our packaging even more eco-friendly. The team studies different packaging materials in detail and evaluates their potential. This effort has resulted in an agenda for the continuous further development of our sustainable packaging development:
• reduction of packaging thickness
• increased use of post-consumer recyclate (PCR)
• further development of protective, recyclable paper packaging
Example "mach m!t"
Some 60% recycled post-consumer polyethylene (PCR) and 15% chalk are used in the packaging of "mach m!t" toilet paper. As a consequence, the use of primary plastics has been reduced to 25%. Recyclability remains completely intact. We also removed the carrying handle, saving roughly 20% of material. The decision to use chalk also leads to a 12% reduction in carbon emissions.
In the spirit of "design for recycling", the number of printing inks was cut to four, and the colours are less intense. Ink consumption has been reduced by 50%. This leads to a better quality of recyclate obtained from the used packaging.
4/ Portfolio extension through innovation:
We will expand the WEPA product portfolio with new, sustainable hygiene solutions – among other measures through an in-house innovation unit as well as cooperation and partnerships with a special focus on sustainability along the value creation chain of the company. To ensure the sustainability of our hygiene solutions sustainability criteria are included in any portfolio extension assessment.