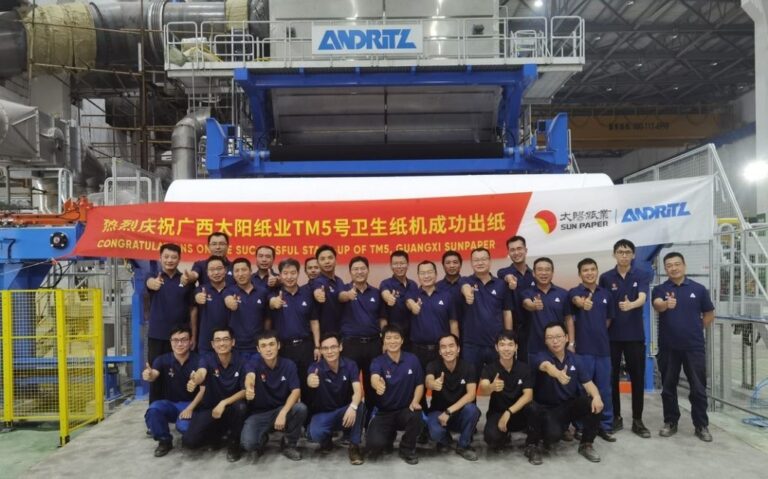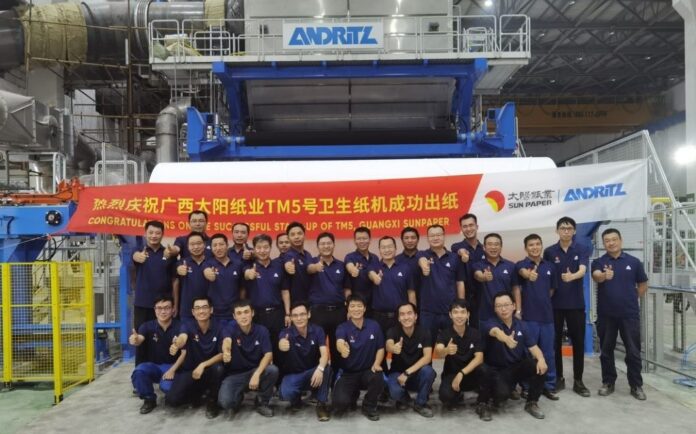 China's Guangxi Sun Paper has started up the first of two Andritz-supplied PrimeLineTM W 2000 tissue machines
Based at its mill in Beihai City, Guangxi Province, TM5 has a design speed of 2,000m/min, a working width of 5.65m, and a capacity of 60,000tpy.
It is equipped with a large suction press roll, an 18 ft. PrimeDry Steel Yankee with head insulation, and a re-evaporation system.
The scope of supply also included FibreSolve FSV pulpers, the paper machine approach flow systems as well as broke handling, fibre recovery, and automation systems.
The second tissue machine – TM6 – is expected to be started up by the end of this year.
Founded in 2019, Guangxi Sun Paper is part of the Sun Paper Group.