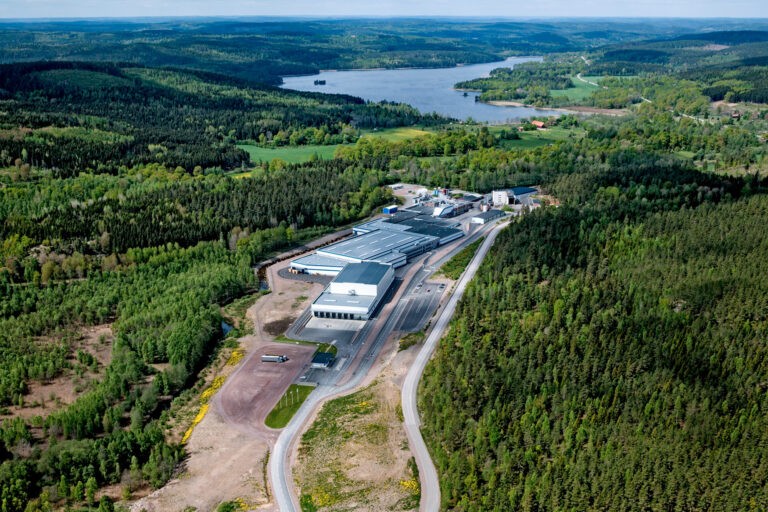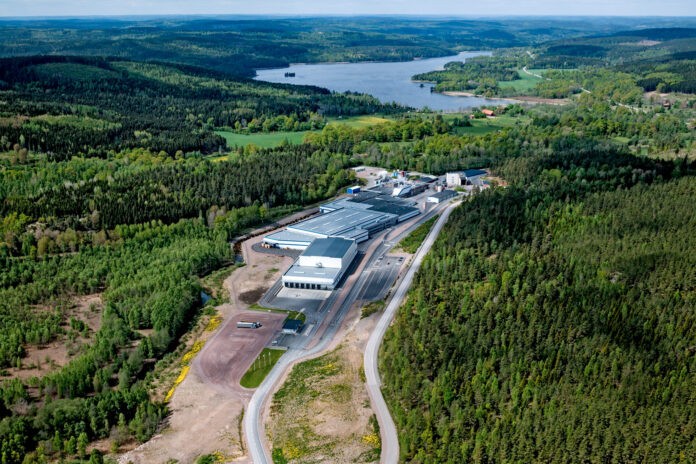 Sofidel's emissions reduction targets have recently been approved by the Science Based Targets initiative as consistent with levels required to meet the goals of the Paris Agreement. Here, TWM spoke with Riccardo Balducci, Sofidel's Energy & Environment Director, to discuss the company's ongoing green transition at its Italian and Swedish green energy projects amidst a backdrop of sharp energy price hikes.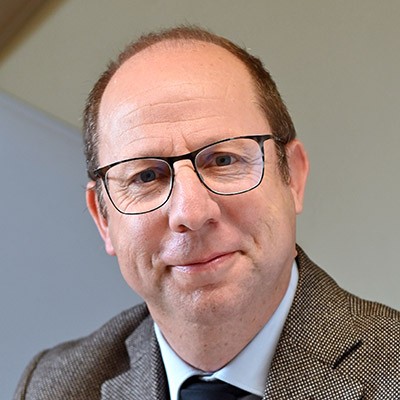 In 2020, Sofidel committed to a 10-year timeline to reduce our greenhouse gas (GHG) emissions by 40% per tonne of paper with a reduction in scope 1, scope 2, and scope 3 CO2 emissions in relation to its suppliers' pulp production activities when compared to the base year 2018. We have also committed to reducing scope 3 GHG emissions by 24% per tonne of paper by 2030 from a 2018 base year.
The project has been approved by the Science Based Targets initiative (SBTi) as consistent with reductions required to keep global warming to well-below 2°C. The commitment to achieving the 2030 SBTi targets will be achieved primarily by an increased use of energy from renewable sources and from newly-built plants, the construction of which from a financial point of view is made possible by the signing of long-term supply agreements.
Such agreements have already been signed in Italy with RWE Renewables for the supply of wind energy, and in Sweden at our Kisa production site where we have partnered with Meva Energy for the construction of a renewable gas production plant.
The agreements are a responsible and effective opportunity for Sofidel to procure renewable energy for the group's activities and at the same time generate additional capacity aimed at supporting the green transition.
We have undertaken these green transition projects during a backdrop of sharp hikes in energy costs. The first nine months of 2021 were characterised by sharp increases in energy prices as well as for raw materials and transportation. Between December 2020 and September we have seen the price of natural gas almost quadruplicated, whilst electricity costs have almost triplicated. Moreover, the price of the European Union Allowance – the currency of the EU Emission Trading System for carbon – has reached the maximum ever, with quotations close to €70.
With regards to our future strategy, as we have already done in Italy and Sweden we plan to further implement our decarbonisation initiatives by recurring different renewable sources on the basis of the contexts of the various countries where we operate. We will continue to look at our other locations across Europe.
As for the USA, taking into consideration the relatively low price of methane, this source will be more difficult to be substituted. Instead, for electric energy Sofidel is looking for a long-term agreement of renewable power.
Looking further into the distance, currently it is hard to point out a paper tissue technology that is able to free our sector from the dependence on fossil fuel once and for all. It is more likely to see the present technology enriched by solutions aimed at reducing energy consumption and/or introducing different sources of green fuels.
It isn't yet within our sight and it's not a 'silver bullet'. Instead, we are prepared to think of multiple options, and of a future where we'll see cogeneration technology fuelled by a mix of hydrogen and biomass.
Case study: Sofidel and RWE Renewables, Italy
RWE's Renewable completed the construction of its 13.6 megawatt onshore wind farm Alcamo II in Sicily in April 2021. The green electricity produced by this wind farm was contracted to the Sofidel Group on a long-term basis as part of a Power Purchase Agreement (PPA), and will run until the end of 2030. Sofidel is the sole corporate off-taker contracting 26 gigawatt hours per year of the green energy to use at its plant/s.
The wind farm consists of four Goldwind turbines (GW 136-3.4MW) with a total installed capacity of 13.6 megawatts (MW). The PPA with Sofidel enabled Alcamo II by providing financial stability through contracting 26 gigawatt hours per year as the sole corporate off-taker. As part of the deal, Sofidel purchases all the guarantees of origin the wind park produces.
The agreement with RWE represents a major step toward Sofidel's carbon footprint reduction goals. This is also in line with what the latest climate science says is needed to prevent the worst impacts of climate change. In our commitment to a low carbon economy we regard PPAs as a useful and effective tool to source renewable power for our industrial operations and, at the same time, trigger the creation of additional generation capacity, aimed at sustaining the green energy transition.
CASE STUDY: Sofidel and Meva Energy, Sweden
In September 2021, Sofidel announced it had partnered with Meva Energy to supply renewable gas to its Kisa production site. The 10-year agreement will see Meva Energy complete the construction of a bio-syngas (a mix of molecules which will be produced from woody biomass from the local supply chain) generation plant at the facility.
The plant will then supply renewable energy that Sofidel will use directly at its Swedish site, replacing fossil fuel sources within two years. As well as benefiting from additional green energy, once fully up and running the agreement will enable the group to reduce CO2 emissions by a further 8,500tpy compared to the current carbon footprint generated by the consumption of Liquefied petroleum gas (LPG). Meva Energy will run the plant, which will have a generation capacity of at least 4.2 MW.
The plant will deploy innovative technology developed by Meva Energy – a world leader in gasification technology for the production of renewable energy – in collaboration with Sofidel's Technical Office, the Andritz Group and the Department of Energy of Pisa University (UniPi).
Sofidel's strategy envisages the greater involvement of its partners in achieving the sustainability goals set for the benefit of communities. This process had already begun with the partnership with RWE Renewables, where Sofidel is the sole buyer of energy produced at the Alcamo II plant in Sicily. This is an onshore park with a capacity of 13.6 MW.