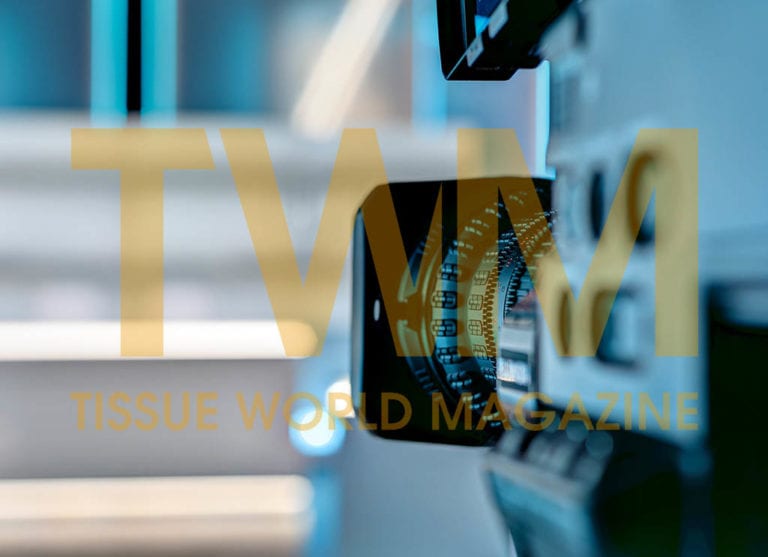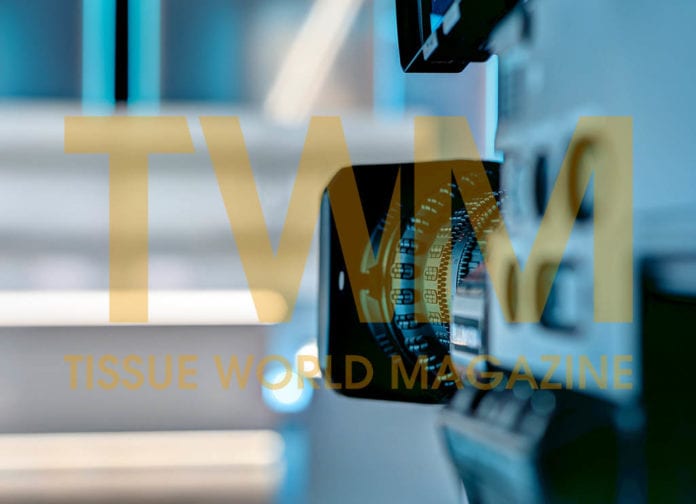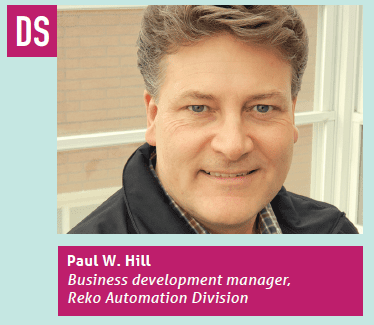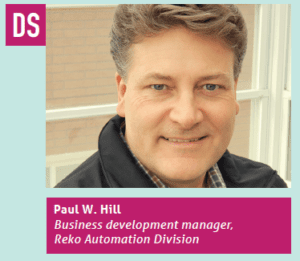 Early adopters are reaping the rewards now. In a world where speed to market is critical, future advances in AI will only further strengthen the technical leaders. By Paul W. Hill, business development manager, Reko Automation Division.
To meet the increasing labour challenges within the manufacturing landscape of the CPG tissue industry, some early adopters have gained an advantage by implementing the latest automation technologies. This strategy has allowed them to manufacture more efficiently in today's tight labour market. These technology investments also enable manufacturers to be more competitive in a market of increasing demands and diverse packaging configurations.

In 2018, Reko International completed a multi-million-dollar investment to expand its automation facilities in Windsor, Canada. Given the growing demand for factory automation solutions across multiple industries, this expansion allowed Reko to extend both the breadth and depth of their
automation products and services.

Automation services in the CPG-Tissue industry can start with a collaborative automation Landscape Assessment of the facility. Helping clients review the plants processes to develop a game plan for specific areas of production is key. This work includes inter process feasibility studies,
ROI calculations, engineering layouts, partnering efforts and equipment proposals. The end goal is to introduce and implement helpful leading technologies to the plants and for the technical leaders, that eliminate mundane operator tasks and repetitive zero-value added work. Target areas for these new technologies and equipment range from; main product manufacturing assets, inflexible packaging equipment all the way to the raw material/finished goods warehousing and distribution. The latest Smart Factory Automation Equipment provides improved quality control through
advanced vision inspections to further improve flexibility, productivity and
efficiency. These developed technologies stimulate industry leaders to optimise their in-house processes along with tightening up the interfaces to their suppliers and customers.

Smart Factory Robotics & Automation is revolutionising how manufactures produce their products. Emerging technologies are one of the keys to future CPG-Tissue product manufacturing success. Advanced factories use Industry 4.0 technologies to link together groups of automation cells that move plant-wide efficiency to a new step change level. These technologies improve quality and reduce costs by enabling predictive, corrective and
adaptive processes and inter-processes. This interconnectivity changes the rules of the game requiring more thoughtful and interesting activities of the plant staff.

The current manufacturing community continues to confront the realities of how to staff boring routine work in an unfulfilling environment. This can fuel a perpetual revolving door of people and talents doing what they do not want to do.

Fortunately, today more than in a long time, the new focus is moving away
from off-shore manufacturing and towards enabling their teams to be composed of highly trained technical leaders to achieve the next level of productivity. The realities of short lead times and order to end-user timing is critical to the survival of these business units.

Combining these forces with those that drive E-commerce and increasing
online purchasing behaviours, creates a very dynamic and difficult operation without the aid of advanced manufacturing technologies.

Today, Reko has much to offer with its strong client relations and advanced
technology equipment. CPG-Tissue industry customers are now also enjoying the results of the company's advanced engineering and design tools. The latest in 3D VR Virtual Reality simulations help customer teams
visualise, interact and prove out a designs digital twin, virtually prior to 'cutting metal'. This technology allows for a shortened and complete decision-making process to help facilitate faster equipment deliveries that
meet customer expectations with the latest Smart Factory Automation. Support for this real-time automation is provided using AR – Augmented Reality technologies. Enhanced AR remote support, training and real time
data collection improves the availability, efforts and measures for the operations and maintenance personnel.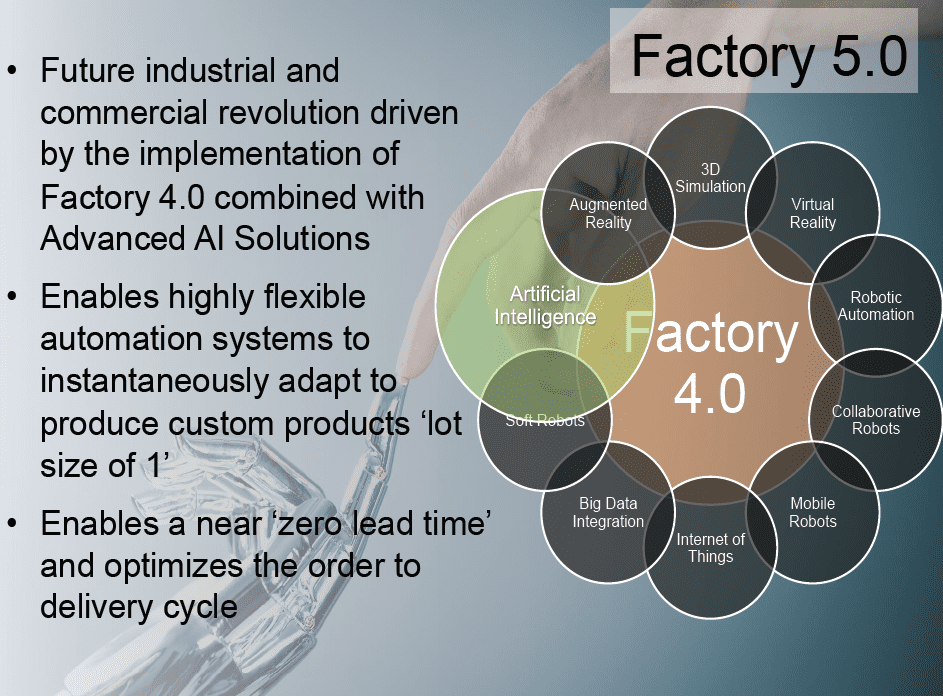 Collaborative Robots are another technology being implemented to automate many tasks without the need for robot guarding. Human-machine collaboration and safety is at the core of these new technologies. Mobile Robots technologies now provide navigation and planning systems that permit the transportation of products without the erratic and sometimes
dangerous use of fork lifts. The Internet of Things sets up the enabling communication framework and protocols for smart devices to function collaboratively, make some decisions and feed data to other controllers. Big Data Integration is occurring simultaneously and in conjunction with
Smart Factory Automation allowing software networks to store process data for analysis by upstream or downstream process controller.

Industry 4.0 technologies relating to Smart Factory Robotics and Automation are just beginning to be combined with Advanced AI Solutions, to be known in the future as Industry 5.0. The future impact of Artificial Intelligence (AI) will allow advanced real time decision making using
the interconnectivity of data. We live in a world now where speed to market is critical. In the future, an ultimate batch size of 1 may be produced and speedily delivered, profitably. Fully tailored online orders. Smart Factory Automation will drive the journey to combining an ultra-flexible
process, capable of many variants, higher production volumes with a multitude of products.

Industry leaders are taking note that they can no longer compete based upon searching out cheap labour and just assume they will be successful. Success comes from applying the latest technologies and having a technical staff that can do the things robots cannot do, while at the same time enabling the robots to do what people otherwise do not want to do. Industry is stepping away from the drudgery of manual and tedious responsibilities. With a modern-day perspective, factories can be rescued from a continuous and repetitive HR demand and improve the working environment through the application of Smart Factory concepts and technology. Automation experts are one of the architects that will help the industry remove the mundane, strenuous and hazardous duties that hamper our progress today.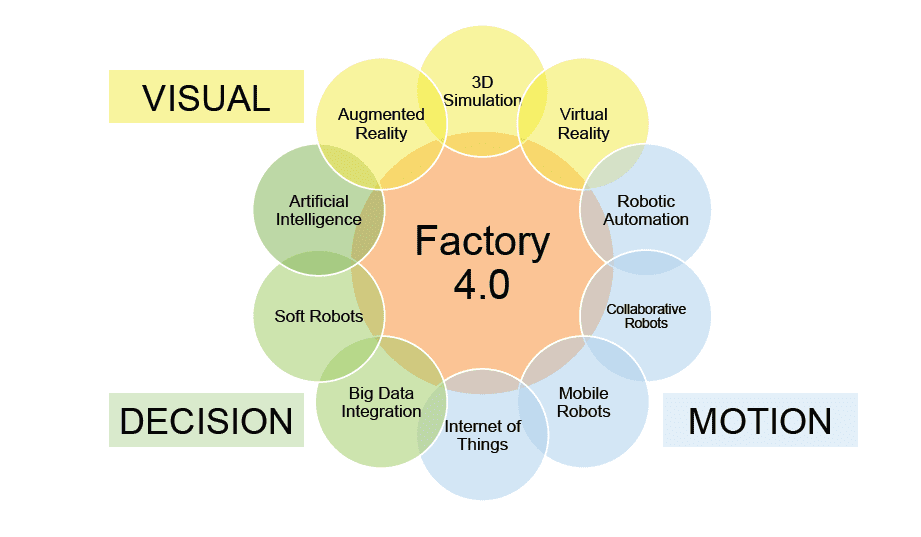 Smart Factory Automation has come to the rescue by eliminating costly temporary labour cycles to provide a better way for countries to retain manufacturing and remain competitive by investing in advanced manufacturing solutions*

This article was written for TWM by Paul W. Hill, business development manager, Reko Automation Division.