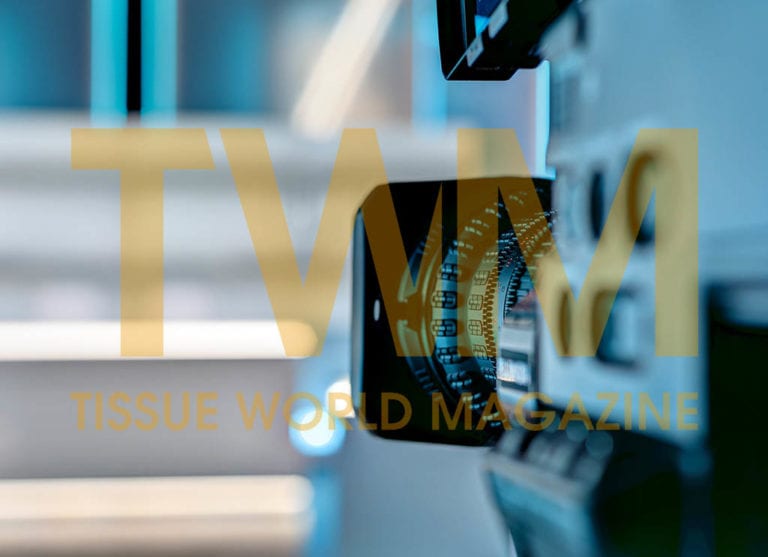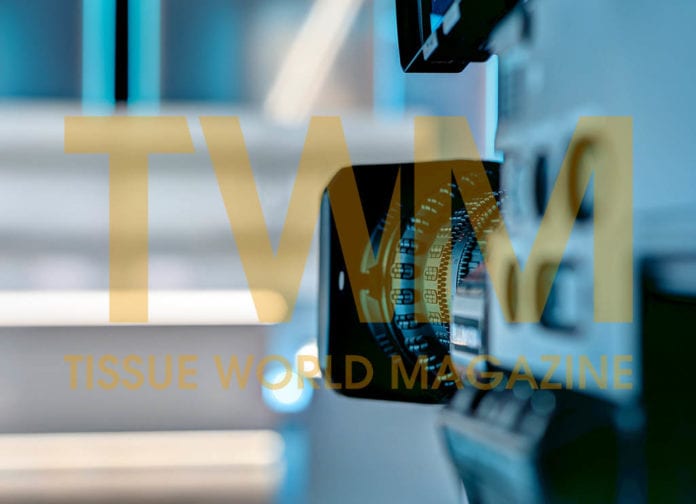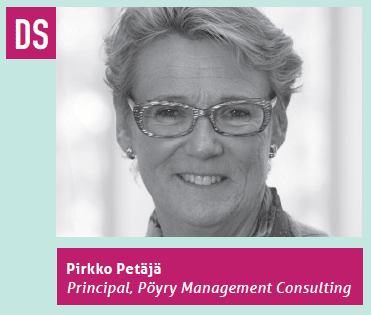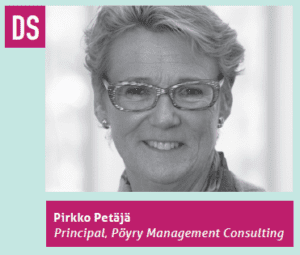 Access to information the key to optimal supply chains
DELIVERY TRENDS
There are a few trends that can be identified in the internal supply chain and delivery related matters. An important trend is the customer centricity. Customer requirements determine the developments in the deliveries from tissue company's mills, warehouses and distribution centres to retailer and distributor company warehouses and even for the on-line deliveries. The requirements for delivery time, packaging sizes, transportation means, etc, are after all mostly driven by what the customer wants, needs and appreciates. Fast deliveries are only developed because clients may choose
supplier based on the lead time rather than price or product quality. It all starts from the customer needs and preferences.

Another delivery trend is sustainability. Ecologic solutions can be requested by the direct customers, but even the general attitude that is strongly for sustainable, environmentally friendly solutions is enough to impact the companies to search for sustainable solutions to improve the company image and perception in the public. It starts from resource efficiency in the supply chain, including logistics, reduction of plastics in the packaging and sustainable solutions in the transportation. Avoiding long transportation distances and using environmentally friendly transportation means are key for increasing sustainability in the delivery. Rail transportation decreases the CO2 emissions and climate impacts and is favored when available, which is unfortunately rather rare. For the same reason environment friendly fuels are appreciated in the truck transportation. New technical solutions and automation trends can also have some positive environmental impact.

If a tissue producer or retailer can claim to use sustainable solutions in the delivery, often together with sustainable solutions in production and the whole supply chain, it can impact the final consumer's choices. Sustainable technological solutions may be difficult to communicate in the bulk business, but in the limited on-line occasions it can be for instance delivery by bicycle – and it is surely advertised.

Increased automation and interest in advanced technical solutions is clearly a significant trend in tissue delivery operations. Of the technologies generally seen as futuristic, automation already has the weight of evidence behind it. Retailers and logistic companies are achieving demonstrable results both in automation of transportation and in warehousing. As
for automation of transport, the progress is likely to be largely in the software side of things rather than physical infrastructure of vehicles. Self-driving trucks and vans are still some way off, but software can be used to automatically manage things such as vehicle scheduling. Investments in
automated warehouses and more and more automated order handling in tissue mills shorten delivery times, increase volume throughput and reduce costs.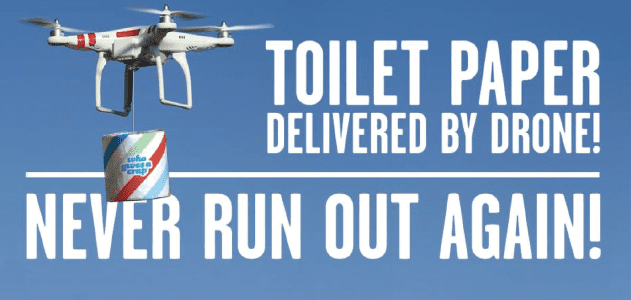 In the tissue sector several suppliers offer automation in the converting and warehouse areas. Their software platforms and technology guarantee the customer companies the means for optimal management of all logistic operations from the entry of raw material to the complete management of warehouse and shipments. This type of system has been applied by
forerunner companies, such as for example Sofidel.

HOW TO IMPROVE PERFORMANCE IN THE TISSUE SUPPLY CHAIN?
There are opportunities for performance improvement at the end of the tissue supply chain in finished product warehousing, distribution and order handling to external warehouses and retail. One key point is the accuracy of sales forecasting and its impact on production planning. With a developed software platform and information handling a tissue producer can better manage the production planning, warehousing and shipments. Digitalisation and automation may help to provide information to optimise
production batch sizes, changeover policies, production sequencing etc. However, not only is the information that is available of importance, but also that the producer can use it the best way. Pöyry has services where the improvement potential in the supply chain operations is identified and the required changes to fill the performance gap are executed.

The realisable Execution Gap (improvement potential) is comprised of both cost saving and throughput improvement opportunities. These improvements are available especially through management process changes. This Execution Gap consists of items focused on existing gaps in sales and customer service processes, production planning, as well as supply chain management. Savings of between 8-12% can be realised through sales and supply chain improvements, which typically translates to 0.8-1.8% EBIT, depending on project scope. The performance improvements feed directly to the bottom line or drive top line revenue growth.

WHY IS ON-LINE BUSINESS IMPORTANT?
On-line business can create a direct contact to the consumers and therefore
increase the availability of the market information that helps to manage the supply chain. Tissue on-line business is increasing, but is still nowhere near having any significant share of tissue sales. This is especially true for the consumer segment, while in the AfH segment at some part of
the supply chain E-commerce and direct online sales can be more common.

Bulk of the on-line tissue sales for consumers is likely to follow similar
development as e-commerce of groceries, as these are normally purchased together. The on-line grocery business is very much in the hands of existing retail chains. However, also specified e-commerce companies like Amazon sell tissue products as do the e-commerce companies focusing on certain product groups. On-line sales' impact on delivery and on the information flow is not very significant from the tissue producer's perspective if the order is placed at the retailers or e-commerce companies. It does not make much difference for a producer whether the consumers buy tissue from a store or order it from retailers' online stores.

There are very limited direct on-line sales from a tissue company to consumers. Some specialties like Renova coloured tissues or many napkin providers sell on line, but the question is of well-priced niche business that
covers also the delivery costs. One benefit here is, however, the direct contact to the consumers and the information gained.

In the AfH segment the most advanced solutions with sensors in washrooms provide data to both customer companies and the tissue supplier. The tissue supplier can use the data about washroom visitors and refill levels to predict demand development. Through this the sales and production planning and consequently the supply chain efficiency can be improved. These types of innovative ways to source and utilise data offer opportunities to automate and optimise supply chain operations.

ON-LINE MARKETING AND THE BRAND WEBSITES CREATE A CONTACT TO THE CUSTOMERS
Marketing, especially of the brands, is fully made by the tissue companies. No matter how the product is finally sold the brand awareness is created by the tissue company. This concerns also any on-line marketing targeting to the e-purchase and leading to the page where the purchase can be made.
Companies find the on-line connection to the clients important, and maintain mobile sites and mobile support for their clients. This works especially well for hygiene products, such as baby diapers where ratings and prices are eagerly followed and compared at the point of purchase.

Also AfH on-line sales are supported by the brand owner in the on-line marketing through brand web-sites where there is a direct connection to the specific retailer's or distributor's site to order. The information flow the tissue producer gets through connections to the customers can improve their forecasting and production planning and that way the efficiency of
the whole supply chain. The forerunners in digitalisation who get their systems ready first will have a competitive advantage until everybody else is on the same level.

CONCLUSIONS
• Client centricity, sustainability, automation and advanced technical
solutions are key drivers and trends in tissue deliveries.

• The performance in the supply chain can be improved based on better information flow from the modern delivery solutions, new data sources and better management of the use of the information.

• On-line connections can create a closer relation between tissue producer and the final consumer and improve the important information flow directly from the markets and consumers.

Pöyry Management Consulting is the leading advisor to players within the global Paper, Pulp, Packaging and Hygiene sector. Contact: [email protected], www.poyry.com