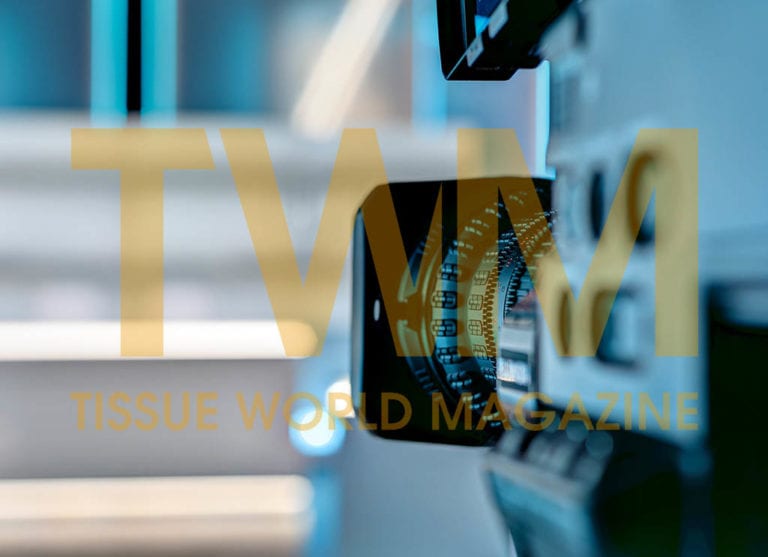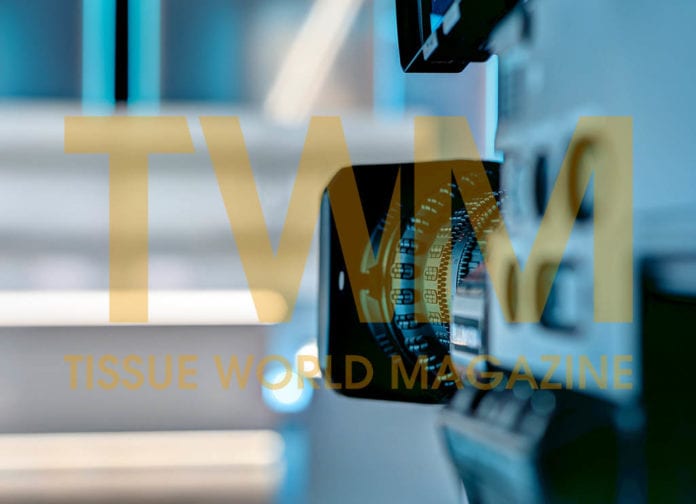 By TWM Senior Editor, Helen Morris
Sacrifice short term profitability for long term opportunity – the increasing dilemma? TWM asked industry experts around the world to access the state of the industry as the search for 'growth frontiers' gets ever more competitive.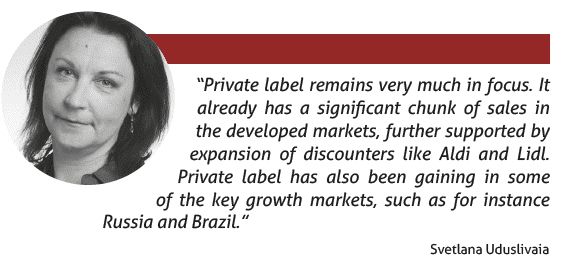 Svetlana Uduslivaia, head of tissue & hygiene industry, Euromonitor International, global
"Rising costs and overcapacity vs slow population growth and market saturation have been a challenge for developed markets. Unmet potential in developed regions is limited, with markets lacking in opportunities for significant organic growth. This is further exacerbated by the reluctance of many consumers to pay extra for household staples. High level of promotional activity and downward pressure on prices affects retail tissue. This is not to say that there are no opportunities for value-added products. However, the benefits of such products need to be tangible to consumers, ie not just yet another super soft and yet another super strong.
"Additionally, AfH demand is unfavourably affected by ageing population (i.e. fewer people in labour force, fewer employees), structural changes such as automation in manufacturing, budget cuts. But there are opportunities in, for instance, high end/luxury hospitality in both developed and increasingly developing markets, e.g. markets like China where high end hotels are growing. There are also opportunities in "green" and sustainable products in AfH space, but once again these products need to offer real solutions to real problems for the AfH customers.
"Growth frontiers have been shifting towards the developing markets with higher unmet potential. For instance, in India and Nigeria, unmet potential for retail consumer tissue is estimated to be US$11bn and US$2bn, respectively, in incremental sales. The demand in developing markets is supported by improving incomes and infrastructure, higher population growth, improving employment rates and sanitation/ hygiene standards at home and AfH, etc. However, the challenge is the high proportion of low income consumers across most developing markets who cannot afford tissue products. Hence, the issues of product access and affordability are high on the agenda. Addressing these also means weighing (and sometimes sacrificing) short term profitability vs long term growth opportunity.
"In terms of tissue trends, we're certainly seeing more growth potential in the developing markets, but with challenges as described above.
"Private label remains very much in focus. It already has a significant chunk of sales in the developed markets, further supported by expansion of discounters like Aldi and Lidl. Private label has also been gaining in some of the key growth markets, such as for instance Russia and Brazil.
"In both retail consumer tissue and AfH tissue, innovation remains an important driver but needs to focus on offering real solutions to have a chance at long term growth/success and not just temporary spike often also driven by promotion activity which undermines margins.
"As for the economy, value/revenue and volume growth has certainly been affected by the recent economic downturn in key growth markets like Brazil and Russia, for instance where reduced consumer purchasing power led to bargain shopping/search for lower prices, scaling back on purchases of non-essential items like facial tissue and paper towels, etc. Private label, on the other hand, typically benefits from weaker economic conditions. In Russia, private label sales pretty much tripled over the past five years and now account for a sizable portion of retail tissue sales in the country, with some major retail chains fully controlling the production and supply of tissue products sold under their own brands.
"Developing countries are the markets of future tissue growth. Some of the fastest growing markets in the next five years (by volume) are India, Indonesia and Vietnam in Asia, Algeria and Morocco in North Africa, Russia in Eastern Europe, and a number of others.
"China, while already reaching high per capita consumption still has a capacity to generate estimated USD10 billion in incremental sales in retail alone, in addition to further opportunities in AfH space.
"Among the key challenges globally are: slow demand and production overcapacity in developed markets; high unmet potential but low incomes and weak infrastructure in developing countries.
"Opportunities: products that offer tangible solutions and benefits for AfH and retail customers; reassessing consumer base in view of growing immigration/diversification and respective changes to consumer preferences; opportunities in high end hospitality industry; opportunities in private label; opportunities in affordable solutions in the developing markets."
Juliano Isley da Silva, director general, Indaial Papel, Brazil
"During 2017, there have been three key issues that have directly influenced the Brazilian tissue market. The first is the economic crises: the late turn-around of the Brazilian economy has influenced the unemployment rate and consumption. This has frozen the growth in demand for tissue products and has made tissue makers life even more difficult.
"The ratio between supply and demand in tissue is the number one topic in the agenda. On the supply side, even though demand for tissue products isn't increasing, we are still seeing new paper machines starting up. This will add more pressure on prices in the coming months.
"We are addressing this by diversifying our portfolio, providing a high-quality service and products to our customers, and getting productivity gains by investing in the workshop and our people. We must become more and more competitive in the short/medium term.
"Lastly, pulp prices: they have been increasing during 2017, including the second half of the year. Pulp prices are the most significant topic in our agenda nowadays, together with the actual recession in the country.
"In summary, from a tissue manufacturer's point of view, we see a very difficult period in front of us and a lot of hard work to be done to balance rising costs vs sales price in a pressured market.
"In terms of tissue trends, due to a pressured demand side and additional capacity being started up in Brazil in the next 12 months, I see a big rally to become more and more competitive. It will come by several means: improving machinery and process, cutting costs and maybe by consolidation in the market.
"Exports are also key for us and we take them very seriously, and a part of our production goes to it. But also, we are very conscious that it has limitations due to freight costs."
Phillip Lawrence, PhD,researching the Asian forestry,pulp and paper sector, Australia
"The tissue industry hasn't experienced any significant changes structurally herein Australia over the past 12 months.Most of the change factors are to do with the economy.
"Australia has a classic two-speed economy where the eastern states are booming and the minor west of the nation is struggling. There are also major differences in industry sectors around the nation which means some people in Australia are experiencing additional spending ability while others are finding wage growth stagnate or even going backwards.
"The interest rates are currently sitting at historically low levels at 1.25% and this means that while many people have gone backwards financially, they have ready access to credit meaning long term debt is looking worrisome.
"The effect on tissue is then a direct factor of constrained retail trading.Retailers are looking how to reduce costs for their customers which of course means lower prices, usually felt by retail suppliers across the board. There is increased pressure of private label so that retailers can control store prices.The tissue industry is fighting back with innovation as much as retailers allow, such as wet wipes and some sanitary products.However, each attempt to introduce new categories creates an opportunity for private label to "hi-kick" the product concepts. This trend is set to continue.
"Products from Indonesia now have some legitimacy in the Australian market after a long period in the wilderness.However, for the manufacturers they are entering a market that is getting tougher each month.
"The Australian retail sector has been historically dominated by two major firms collectively controlled 95% of the market. Over recent years there have been new companies coming into the market gaining significant share so the new actors have a bulk purchase low cost model that is a significant challenge for the traditional two companies. As a result, the retail sector is becoming more and more competitive in Australia.
"The economic future for Australia may have a major bearing on the performance of the tissue sector. There is continued speculation of the obvious overpriced housing market on the east coast of Australia. If there is any upward trend in national interest rates the over exposed credit households will certainly cut back on premium grade tissue products, let alone a likely decline in volume."
Joan Vila, chief executive, LC Paper, Spain
"During the past year, our company consolidated our presence in the tissue market in both the Iberian and French markets, and considerably increased our export outside the euro zone thanks to the value of the euro.
"The impact of the pulp price increase was reasonably well supported, while the overcapacity of the Iberian market is going to occur in 2018 and will be of very great gravity to the region.
"Our position for 2018 is to sell structured tissue in the international market and stay out of the battle in the Iberian market. In principle, we will sell only finished product, but we may also sell structured jumbo coils in the middle of 2018. The change in the dollar with the euro appears as the main factor of international competitiveness.
"We are opening new international markets such as in the Middle East or China based on the new OnePly structured product, competing with TAD and NTT, in addition to the better known markets like Mexico or Chile.
"Our strategy is developed by innovating new products and ideas. In addition to consolidating our OnePly structured product, we are developing functional tissue using appropriate lotions for each use. We are also finishing up on developing a new concept of center pull toilet tissue."
Ed Graf, consultant and inventor, USA
"I have seen a mixed reaction seemingly due to the lack of a domestic comprehensive tax reform policy. This has manifested itself as some delays in proceeding with new projects, while in the meanwhile others nevertheless started their planning in earnest due to pent up demand.
"Certainly, the announced $400m Georgia-Pacific expansion in Palatka, FL, is a good example of this.
"Globally, we are seeing continued growth potential due to new markets in Asia and technology-driven expansion in older markets.
"In terms of demand for tissue, living in the Midwestern US near Green Bay, WI, things seem to be less volatile in this the "Tissue capital of the World". I believe that continued demand in tissue versus the sadly declining printing grades has kept the tissue side more vibrant. There are of course, new technologies including Air Dried Tissue as well as the increased importance of new fibre sources such as bamboo and maybe to as lessor degree, wheat straw, that are becoming interesting."
Paul Fecher, chairman, Northwood Paper Sales Ltd & Associated Companies, UK
"There has been a rapid and dramatic cost inflation feeding into the supply chain which in the period till Q4 2016 was mostly sheltered by oversupply of both pulp and tissue. However, these surpluses were absorbed and by Q1 prices were being increased for both base commodities.
"Negative volatility in exchange rates for the Dollar, Euro and British Sterling added to the growing pressure in China which was sucking in ever increasing volumes of pulp as well as higher grades of waste paper. All these factors guaranteed the direction of travel for price. Surplus capacities due to increased demand in all regions were absorbed.
"The squeeze between increased raw material and lag of price recovery has produced casualties resulting in mill closures, customers profitability shrinking. There is an industry-wide need for price inflation. From the UK perspective, the collapse of Sterling which could benefit export was a double edged sword; our only indigenous raw material – UK waste paper – became an attractive supply market which in Dollars or Euro meant domestic buyers had to match the export levels so prices went up. Due to cost inflation, the main consumer brands have shrunk in size and there is a continuing trend for purchasing private label where value for money is assured and quality cannot be compromised.
"Opportunities do exist for export if ones cost structure and Forex exposure is managed diligently. We have always been outward looking and have an excellent range of supply partners and due to our volume demands we are maintaining important relations and also adjusting our business modal to enable in collaboration meet their expectations as long term partners.
"With natural disasters, financial challenges, as well as continuing war and the spill over of hostilities, we are constantly engaged with customers as well as suppliers so we can mitigate and navigate successfully through financial and physical scenarios using our well-honed management tools.
"As developing nations leapfrog the demand for quality products, top quality tissue is in many regions a sign of affluence and prestige and this is evolving into a huge demand for all sectors of toilet, facial and eventually kitchen towel. The mature markets are demanding better quality products more plies and higher gsm therefore consuming more tissue each year.
"In our world of tissue, the only constant is change. It is important to read correctly the time for investment and also consolidation. The supply balance between availability and demand are crucial to try to have a balanced market. The success of the tissue paper machine producers gives rise to oversupply especially when numerous machines come on stream in similar time scales in any one region.
"We are continuing our policy of safety in all our plants integration, consolidation and investing in people, purchasing up to date equipment to become as low cost manufacturer as possible without compromising quality or value."
Mario Matteucci, chief marketing & sales officer, Sofidel, Italy
"We saw a sharp rise in pulp cost, both in softwood and in hardwood pulp. This required a greater effort to reach margins.
"As for the US market, the strengthening of private label products, which tended to increase their quality and performance, meant that they became more competitive in comparison with brands. We expect to see private label products continue to reinforce their positioning on the US market, increasing their market share.
"We assume that the technological breakthroughs – such as digitalisation, big data, smart manufacturing – will impact our industry more and more. So it is likely that in a few years there will be big changes in production as well as in supply chain and in distribution. We think also that sustainability will continue to be a critical and strategic leverage to confront these challenges.
"From a Sofidel standpoint there is an interesting and steady increase in demand of tissue products in Eastern European countries.
"The world is becoming more populous and the demand for natural resources (energy, water) will rise. As part of the tissue sector, we have to play a proactive role in reducing our environmental impact and safeguarding the natural capital, by enhancing our products' performance, promoting responsible consumption and creating shared value for our stakeholders along the whole value chain."
Jonathan Sher, director, Universal Paper & Plastics, South Africa
"Rising pulp costs have really hampered growth and margin as we are unable to pass on these costs to our customers and it is making it extremely difficult to compete with low pricing of imported parent rolls from Asia. There are also a few mills coming on stream which is going to cause an oversupply of parent rolls and make pricing more competitive.
"Private labels are continuing to grow and push their brands and are not leaving much space in the stores for company owned brands. There is also a devaluing of the toilet paper category as retailers continue to promote and sell products at below cost and are doing this weekly. This forces producers to give into these below cost prices in order to still play in the market and have a chance of survival.
"We are quite isolated from the economic conditions from around the world as we have our own massive economic and political problems that are hampering the growth and development of our country. We have an extremely volatile currency and this is affecting our primary raw material costs constantly as these are all dollar based.
"The major challenge for all tissue producers worldwide will be the rising hardwood prices as this is going to put margins under strain, especially when there are some producers in Indonesia that are undercutting the market with their pricing for parent rolls and finished products. This is a big worry for all producers as it is making it even more difficult to be competitive and to sell tonnage to keep factories going."