TWM interviews Bola Ataiyero-Adefila, the chief operating officer of Nigeria's second largest converter, Banrut Rolls Nigeria.
TWM/1: What products do you currently produce?
Bola Adefila: "We produce all tissue paper products; toilet tissues, napkins, both white and coloured, kitchen towel, pocket tissue and facial boxes. We operate in the consumer, AfH and At-Home markets at the moment. The market for private labelling is not popular in Nigeria, even though we are considering exploring this market.
"We convert an estimated yearly average of 4,500MT which are all for the consumer market. Roughly 48% is considered AfH while the remaining 52% is for At-Home. We have representatives and distributing partners in 34 out of 36 states and 10 converting lines. For now, we operate solely from our Abuja site."
TWM/2: Have you made any recent investments in machinery and if so what and why did you make this particular investment?
"Yes! In the past year, we have added a new automated Napkin Folding Machine from OMET and linked an automated wrapping machine from Multipack to our existing Napkin lines. We can now produce a variety of coloured patterned napkins with customised names and we have also added an Epochief Interfolder from DCM Usimeca with another Cartoner from Jacob White Packaging to our existing facial tissue line. The last machine we bought was a Casmatic 208 from Fabio Perini."
TWM/3: Are you looking to grow substantially?
"We have grown substantially over the years and we are still growing. We are aiming to be the number one player in Nigeria as well as a formidable force in West Africa. Our goal is to always be up-to-date with technology in terms of the machinery required to ensure optimal outcome in our processes. We are also open to collaboration with reputable companies around in the paper/tissue business. We believe strongly in our consumer and AfH markets so we hope to build our strength in that while we explore the opportunities in the private label market."
TWM/4: What percentage of your production is for local demand in Nigeria and how much of your production do you export? 
"Presently, 98% of our products are consumed locally, but you can get our products in some west African countries. It will surprise you to know that we do not currently have any appointed partner in these countries but our products are in the market over there and as a result of this development, we are now getting lots of enquiries from these countries. We hope to begin exporting to some west African countries in 2018 by appointing suitable partners."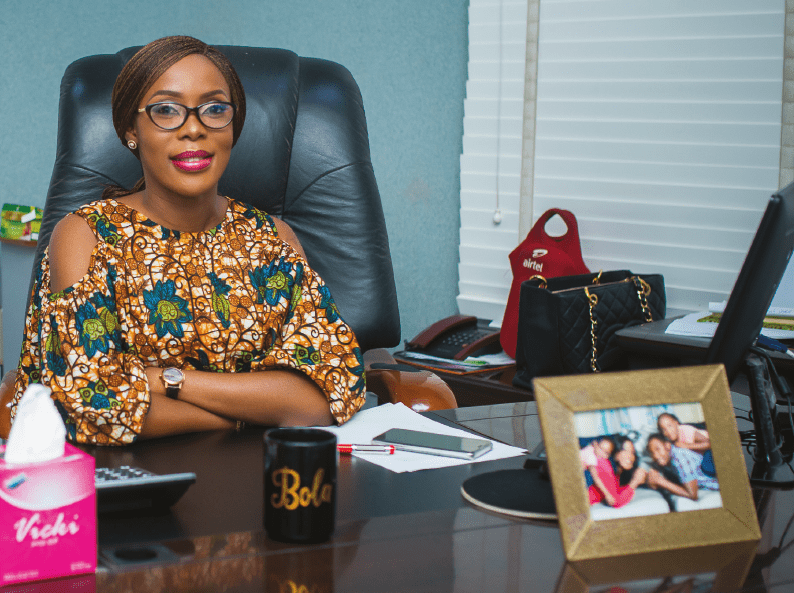 TWM/5: Are you seeing growth in the Nigerian tissue market?
"Yes we continually see growth in our local market. Currently, there is an estimated 20% year on year increase in demand for our products and we project that this rate will steadily continue to rise in subsequent years as we are looking to expand our reach. The private label market is not yet popular here but it is an area we are looking to explore."
TWM/6: Is there potential for tissue growth in the rest of Africa? 
"The tissue market across Africa is on a continuous growth path, especially in countries with large populations such as Nigeria, which has an urban population rate of 48%, as well as in Ethiopia, Tanzania, Egypt, DR Congo, South Africa, etc. These countries have 8% of the world population with an average fertility rate of 4.6%. As long as the industry players in these countries keep doing the right thing, the market will continue to expand."
TWM/7: How is Nigeria's economy affecting the tissue market? 
"The economy of Nigeria in the past 15-18 months hasn't been encouraging. Businesses have experienced setbacks shutdowns, etc, due to limited access to foreign exchange. After years of positive growth, the economy entered into negative growth in 2016 January.
"Our GDP growth was at the rate of 6.23% in 2014, after a change of government in 2015, the GDP rate dropped to 3.96% and by January 2016 there was a growth of 0.67%. By the middle of 2016 it had crashed to -2.34% and the currency was devalued. This situation also affected the buying power of consumers generally and the cost of bringing in materials for production increased to over 40%. However, the situation is now improving. Economic indicators are showing that we are out of recession as of the second quarter of 2017 and the economy is growing at a positive rate of 0.99%. We've been forced to increase our pricing thrice times in the past 18 months."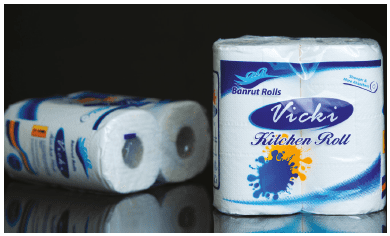 TWM/8: Is there overcapacity in your local tissue market? 
"There is no case of overcapacity, but rather I will say we have a lot of small companies producing tissues as well, but with low capacity and low grades of materials with some of them using locally fabricated machines.
"We have built our standard from inception and most of our customers know us for our quality. They can attest to the fact that we do not comprise our quality so this give us a competitive edge in the market."
TWM/9: Are you seeing much demand/increase in demand for environmentally friendly tissue products?
"Demand for environmental-friendly tissue products is increasing daily in Nigeria, they are cheaper and if you have machines that are technically up to date, your final product is sure to be well presented."
TWM/10: What are the main challenges for you in the next five years? 
"For us at Banrut Rolls, our main challenges would be how to meet the projected demand in the local market and also to ensure the smooth process of exporting our products to other African countries. Also, how to be self-sufficient in some of the materials we currently use in our production, and, above all, the challenge of a stable political system so that we can achieve what we have projected and a stable economy where we hope that the price of oil in the international market will keep increasing as our economy is 95% dependent on oil to earn foreign exchange."
TWM/11: What are the main opportunities for you in the next five years? 
"Expansion in the sense of setting up a paper mill which will help boost our production capacity and sales as the market is still very young and untapped in this regard.
"This will also cater to the needs of smaller tissue converters that demand frequent supply of tissue material in jumbo reels, thereby boosting our overall production.
"Additionally, we have the very imminent expansion into other African countries as we have received demands on a consistent basis from countries such as Ghana, Gambia and Benin Republic."