Named as one of Europe's most dynamic SMEs, this Blackburn, UK-based tissue converter talks opportunities in a post-Brexit Britain.
UK-based, family-owned tissue converter Star Tissue is on a roll. Established in 2003, it was recently named one of the London Stock Exchange Group's '1,000 Companies to Inspire Europe'. The 2017 report celebrates the continent's fastest-growing SMEs and examines the opportunities and challenges they face, looking at the sectors and trends that will shape the future of Europe's economies. Star Tissue's managing director Khalid Saifullah talks to TWM about market strategy, Brexit, and opportunities in times of uncertainty.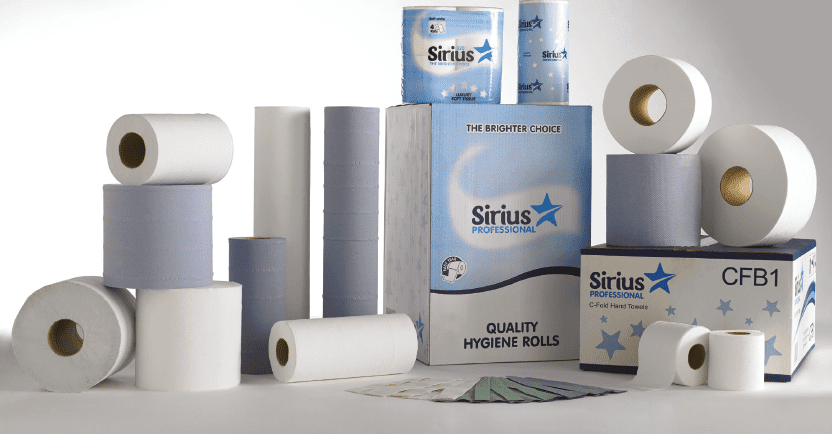 TWM/1: What strategy has Star Tissue undertaken to be named one of the '1,000 Companies to Inspire Europe'?
"We are honoured to be up among the elite of Europe. We didn't apply to be included in this report, but were contacted independently. The judges have looked at ROI, investments and growth, and so we are proud that we have stood out for these reasons. We have made continued investments in converting and this has meant we can improve our manufacturing and service abilities, and also diversify our product offering.
"We closely watch market trends here and all of our investments have been made to closely reflect these trends. For example, such investments in new manufacturing  technology has enabled us to emboss each ply separately and then laminate the plies together creating a stronger sheet with greater absorption capacity. We use the latest production methods producing a high-quality finish to the end of the rolls. We can now offer a wide range of very competitively priced and high quality products efficiently with short lead times and the flexibility to match the products to the needs of individual clients and sectors.
"We convert virgin and recycled tissue, are FSC-certified, and we're also accredited with ISO 9001, 14001 and OHSAS 18001. Introducing these certifications into the way we operate has been very successful. As a result of all this, we've been growing between 10-15% year-on-year and forecast this growth to continue."
TWM/2: What are your plans for your site in Blackburn, UK?
"Currently we convert 18,000tpy of mostly AfH products that are then sold into the UK and Ireland, with some also exported into Germany. We also manufacture private label products for major suppliers and distributors in the personal hygiene, catering and medical markets in the UK and Ireland. Around 20% of our output is for the consumer tissue market and its premium quality brands include Sirius, ecoroll, Bliss and Evotex.
"We are seeing a lot of increase in demand for these types of products, largely because after Brexit the UK has seen an influx in tourism as the value of the pound is so low. We currently have three PCMC-supplied converting lines and are looking to invest in a fourth line in the near future."
TWM/3: What trends are you seeing in your local tissue market?
"It has been incredibly busy year. There's been a significant increase in demand because of the increase in tourists visiting the UK due to the cheaper pound and also the weather here during summer was very good, so more and more people have been dining out, and enjoying a vacation in the UK.
"This has been a positive outcome of Brexit. Capacity is definitely increasing and we're seeing an increase in demand for all our tissue products and we have been steadily increasing our market share. We've been investing further in order to keep up with all the new demand, both in terms of machinery and also in our facility and hoping that would be sufficient, but we'll need to invest again. We also expect demand for private label products to continue to increase and this has been a large part of our business and we are very strong in that sector."
TWM/4: How has Brexit impacted you and the tissue market in the UK? 
"Following the decision to leave Europe, some of our customers have switched their supply to the UK due to the higher cost of importing because the of the weaker pound. This is another positive outcome of Brexit but I believe it will be short lived as we are also paying more for the cost of tissue from abroad and this will be passed onto the customers eventually.
"Whilst Brexit brings some opportunities it also present many challenges for us as an International business.
"With the UK being a net importer of tissue which is purchased in dollars or euros and pulp generally traded in dollars cost of raw material has risen by over a fifth due to significantly weakening of the pound. The volatility and uncertainty created by this will continue to have an adverse effect on the paper converters in the UK, until we have a better understanding of the type of trading relationship we will have with Europe after Brexit.
"Also many converters have been very slow to recover the increased costs of paper through price rises, this wait and see approach could be very costly for some as we expect significant price rises in the finished product by the end of the year. Until we can raise the levels of tissue production in the UK to meet our requirements we will still be hugely reliant on foreign imports to meet our domestic demand."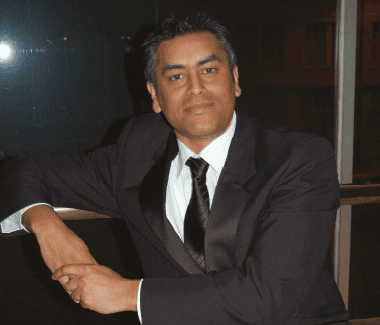 TWM/5: What are your main opportunities? 
"We will continue to build on our growth, increasing our investment in our brands but also expanding into new sectors. Because of the significant increase in demand, we will be looking to further increase our production capacity by adding another production line. We have already received planning permission to build another warehouse in our Blackburn site.
"We'll be further enhancing our product range by introducing new advanced products using the latest manufacturing techniques into the UK market. We'll also be looking to increase our exports in Ireland and Northern Europe and expanding our current range into other specialised sectors. We are tight on capacity as we're growing so quickly, so investments are being implemented as we speak this will also include packaging lines, robots etc."
TWM/6: What are your main challenges?
"Brexit. There's so many unanswered questions about the European trading bloc and how it will all develop and the impact on currency. We expect to see more and more pulp increases also.. where will all this lead us?
"The world is also seeing more natural disasters which are happening in areas around the world where we source our pulp from, so there's also a big question mark about how that will impact business. We are a family business and have a strong relationship with our suppliers and customers in the UK and in Europe. Our business is focused on relationships, that's been our strength and will continue to be so. Our growth and success has come from existing customers and working with them so they can expand, and so we in turn also expand.
"As a business we are very nervous about the impact of Brexit on the UK paper industry but where there are challenges there are opportunities. I am confident that with our strong partnerships with national and international paper mills and our investments in automation improving our productivity and efficiency means we are well positioned to manage the risks Brexit presents whilst positioning ourselves to maximise the opportunities also."