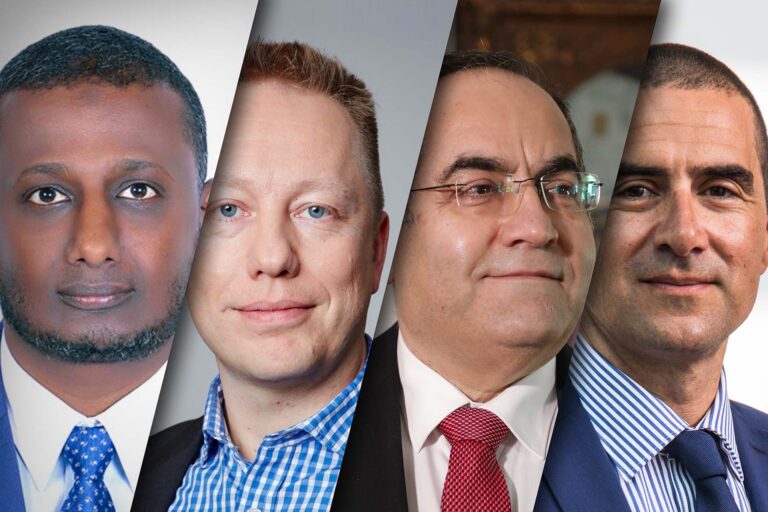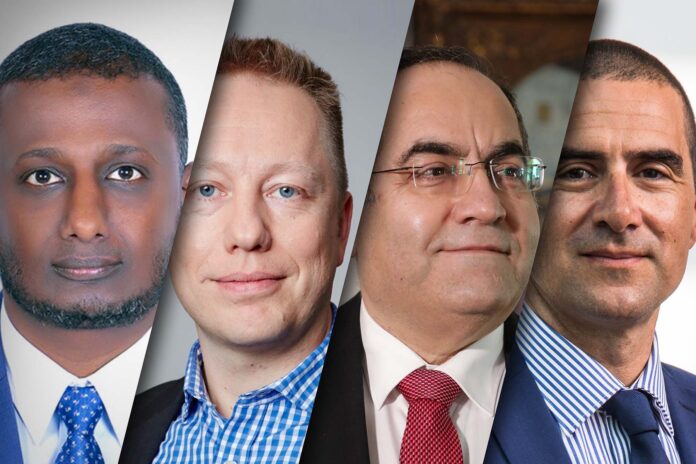 As 2022 draws to a close, TWM asks figures from across tissue's global supply chain for their retrospectives on the year … and predictions for 2023.
"Prices have also been increased to a level never seen during the last couple of decades."
Medhat Saleh, General Manager of tissue manufacturer Al Faris Paper Mill,
Kingdom of Saudi Arabia (KSA).
From a prospective of tissue paper mill manufacturing in the Gulf Cooperation Council (GCC), looking back to the fourth quarter of 2021, everyone in our part of the world (MENA and the Far East) was surprised by the supply chain dilemma where most of the raw material supply has been much tougher than any time previously.
This has caused a severe negative impact from the supply-demand prospective, where demand has significantly increased as result of the lack of supply.
However, that was a negative aspect that was the catalyst for another implication. Prices have also been increased to a level never seen during the last couple of decades. A price war between paper suppliers hasn't previously existed, and I could claim that despite the less sold quantities, the profit margin has been amazingly satisfying.
It's very easy to confirm that claim –
just look at the announced results of some of the initial public offering (IPO) companies in the GCC and we can understand how good it was compared to the similar period a year ago.
As usual, the main challenges for 2023 and onwards come with additional new capacities, and with a couple of new upcoming tissue paper manufactures in the GCC region and specifically in KSA, where there will be always a need for a strategical planning to keep not only the current positioning but also to make sure that your growth plan will not deviate.
Today, KSA has a new potential on all aspects, and the country is considered as one of the most important growing economies globally. You can easily notice massive changes which bring new economic leverage and generate a lot of opportunities.
Investors won't miss that opportunity.
In terms of sustainability and environmental changes we've seen in the past year, the responsibilities are now much higher for the forest industry than paper mills, as many of the the severe environmental impacts in the paper industry comes from there. However, we as user of pulp share those responsibilities as well. Due to the regulations being released by the government, there are now legal obligations for the industrial sector, and this is resulting in the improvement of the general conditions related to environment.
"European tissue demand and production are still expected to grow in the following years in both consumer and the AfH sectors. This will encourage tissue producers to investigate and invest in energy saving solutions."
Vladimir Grigoriev, Director, Applications and Marketing, Pulp and Paper, at chemical
supplier Kemira.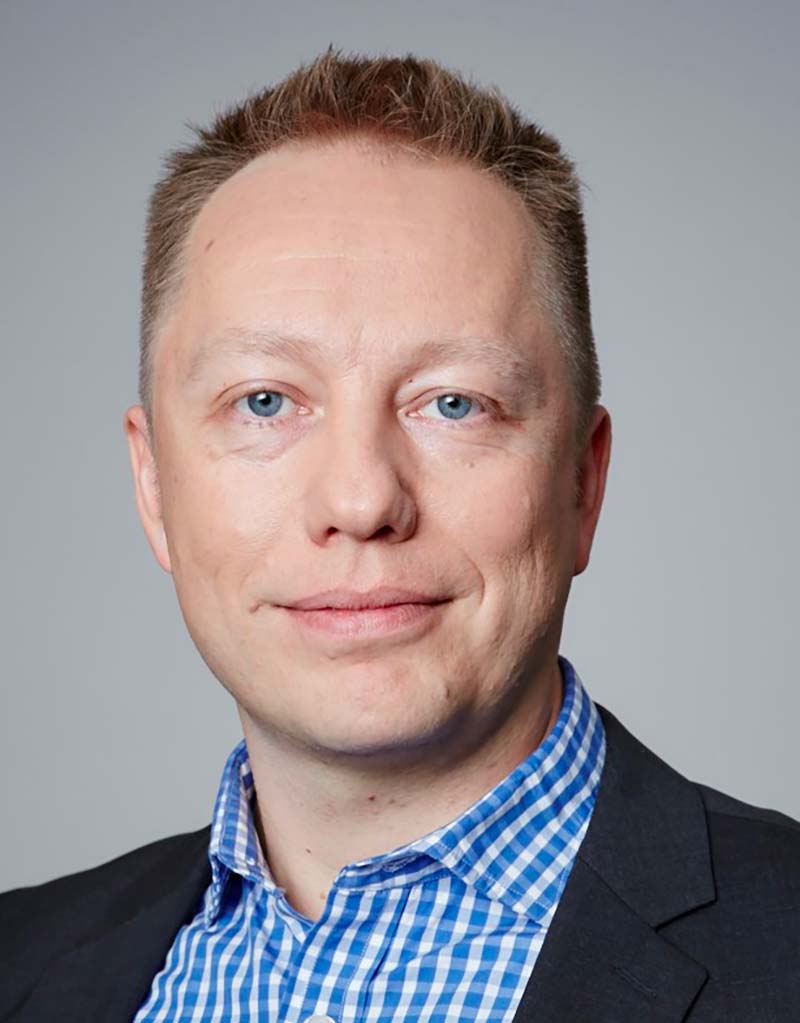 In 2022, our key focus has been on mitigating the challenges related to supply chain logistics and ensuring that we can provide our customers the level of service, uninterrupted chemical supply, and product quality they expect. We successfully managed to avoid any force majeure situations that would have created disruptions for our customers by increasing our inventory of key feedstocks and finished goods. We were also able to close gaps in product shortage in the market for many customers by mobilising our resources to offer similar products or offering alternatives, e.g., GPAM products to replace PAE wet strength resins or synthetic dry strength resins for starch replacement.
Furthermore, the price of key feedstocks and increased logistics costs challenged us all in 2022. Our tissue customers recognise the impact of the global challenges and clearly see strategic relationships with suppliers who have well-equipped supply chain processes as a key component for their long-term success.
2023 will be another challenging year for the tissue market due to global inflation. Consumers' frustration with high prices for every day necessities will drive retailers to pressure their suppliers to keep prices down. As tissue and towel products are essential items for consumers, producers in the consumer tissue segment will also be under significant pressure to reduce costs. Tissue producers need to make sure that their suppliers bring a cost-effective benefit to their process. We see these challenges as opportunities for providing chemical products and services that help tissue producers improve their operational efficiency through savings in fibre, energy, or chemicals.
In terms of environment, every major corporation including those in the tissue industry have a sustainability strategy driven by environmental concerns from consumers, and government regulations. In all regions, we see a continuing trend of increased use of recycled fibres and a new trend of using alternative fibres such as bamboo, bagasse, or straw.
Many corporations have an ambitious target of reducing or even eliminating fossil-based raw materials. To support this, Kemira has committed to develop and expand our biobased portfolio and to increase the share of biobased products from the current 12% to 40% by 2030. A year ago, we established a partnership with IFF (formerly DuPont Nutrition and Biosciences) to develop and commercialise unique biobased products using the polyalphaglucan chemistry derived from glycose. This development is long-term and the new products are expected in a few years. But already today, we can support our customers' sustainability goals with existing innovative technologies and help them maximise the use of recycled fibres, reduce energy consumption, and minimize water usage.
In 2023, our customers in the tissue industry will be further challenged to improve their process and raw material efficiency, and the ability to be proactive with these improvements will provide most value. The key to capturing this value in the papermaking process is taking full advantage of data with new digital technologies. Kemira has developed unique, real-time monitoring and control capabilities for chemical applications, which enable us to optimize and continuously improve our customers' processes. Digital solutions are also part of our sustainability strategy and we are actively working on automation and digitalisation of our internal manufacturing processes to improve efficiency and quality control.
In terms of global tissue growth, there are differences between the global regions, but we expect tissue to grow in most markets faster than GDP due to the increased focus on hygiene in the post-pandemic world. In North America, consumers have demanding end-use preferences regarding tissue quality such as softness, strength, and absorbency, which will drive the growth specifically in specialty chemicals serving the consumer tissue market. In South America, the tissue market is consolidating as the pulp producers enter the market, which creates opportunities for more cost-effective tissue products. Europe is under tremendous stress from the energy crisis which is heavily impacting the energy-intensive tissue sector, and has caused production curtailment.
Europe is under tremendous stress from the energy crisis which is heavily impacting the energy-intensive tissue sector and have caused production curtailing. However, European tissue demand and production are still expected to grow in the following years in both consumer and the AfH sectors. This will encourage tissue producers to investigate and invest in energy saving solutions such as digital technologies and online monitoring tools for tighter
process control.
Asia will continue to see the greatest growth in tissue volumes. Overall, global inflation and economic slowdown will further move consumers to private labels and value brands, and this will put greater cost pressure on tissue producers and tissue chemical suppliers.
"We believe that it will be the year of tissue growth and prosperity, especially in the Middle East."
Ali El Abdallah, Chief Executive of tissue converting machinery and tissue paper machinery supplier Amaco Group, Lebanon.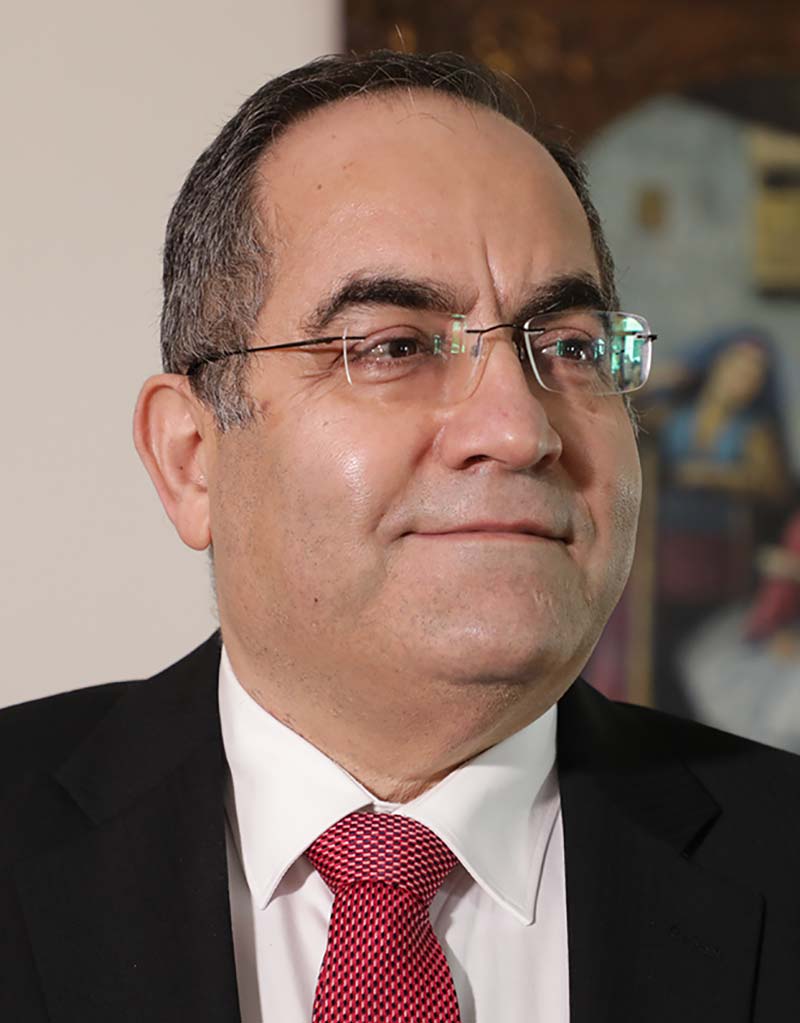 During 2021 and 2022, tissue paper converters have seen a very different environment from previous years, and there are several reasons for this. One of the most significant reasons is that there was a shortage of pulp and tissue paper jumbo rolls, which is reminiscent of the same case in 1994 and 1995 when the price of a ton of pulp exceeded $1,000 and a ton of jumbo rolls reached $2,200, and then after a few years things returned to normal. This is currently negatively affected the growth of the tissue paper converting factories, limiting their development and growth. In particular, some factories could not operate their machines at their full capacity due to the lack of tissue paper jumbo rolls.
As a result, the percentage of profit for tissue paper converters during these years has been lower than in previous years to keep their market share. However, I believe that in 2023 the situation of tissue paper converter will change and will be for their benefit. They will achieve growth and profit due to the abundance of pulp and tissue paper jumbo rolls.
As for the opportunities and challenges for the year 2023, there will be growth for tissue paper mills and as soon as there is enough pulp supply, this will also reflect positively on tissue paper mills and their profit rate.
Tissue paper converter will then have many choices from several sources with better terms and better prices, which will be reflected in their profit margin.
All the tissue paper converters that have a strong vision and business development mind set are working to develop themselves for the coming year so that they are ready for the abundant time of tissue paper jumbo rolls that will arrive soon. Note that the decline in the prices of raw materials does not reflect the price of the final product, and this opens horizons and opportunities for new projects, even for old factories, to be able to develop themselves and their machinery, equipment and increase production capacity.
As for the world's paper consumption and the trends we are seeing across markets, there is still a lot of variety from one country to another. In Europe for example, the rolling system is the leader, but in the Middle East regions, they follow the V interfolding system more, noting that in recent years the rolling system has witnessed significant growth in terms of maxi roll, centre pull, kitchen towel, industrial and household, and it has grown significantly more than previous years, especially since the folding system is more for facial use. And we see facial tissue in the soft pack more than the carton duplex, which has been noticeably declining in recent years.
Therefore, most of the tissue converters in the Middle East and the Gulf are producing facial tissue in soft packs. This increase in soft pack facial tissue production affects negatively on the production on carton duplex facial tissue production. Additionally, the interfold hand towel market is witnessing significant growth in the region and its consumption is increasing in institutions. However, a few tissue converters in the Middle East and North Africa produce towels with double embossing unit and lamination and that consumption will increase in the coming years, while the manufacture of hand towel with single embossing and without lamination is more popular recently. This is due to the fact that it is the first towel product in the market and due to the price and cost factor.
For Egypt, for example, in the past few years the main consumption was pocket tissue, and with the development in the growth rate of tissue paper consumption and the increased number of factories and machines in the country that have interfolded machines, this reflected the increase in the consumption of interfolded tissue and reduced the consumption of pocket tissue.
Note that in general the consumption of tissue paper increased with Covid-19 and the situation of tissue converters and tissue mills was excellent in 2020. In terms of environmental initiatives, we at Amaco have founded an association concerned with these matters for more than 15 years, called the Development For People And Nature Association (DPNA) and where I am a permanent board member. This association's role is to develop environmental ideas for all people, especially in our small country and the region. It is also conducting courses for company owners and working on environmental awareness, especially on the waste that comes from paper mills and how it can be used in a correct and beneficial way that is of benefit for the sustainability of the environment in the future.
Regarding developments in digital technology and e-commerce, the Corona pandemic helped Amaco and gave us a big push forward in this matter. It also gave us an idea of ​​how to help our customers install and operate their machines online, when previously we used to go to the customer's country to do this.
Due to the Corona pandemic, we became obligated to keep pace with digital technology, and we developed our team on this basis to be efficient in carrying out the task successfully. We have been able to install several machines in one day in different countries and this has helped us a lot and saved us time to increase our business. Note that with the decrease in the percentage of Corona, Amaco technicians have returned to visit our customers, but the follow-up is still advanced now that it can also be carried out online.
In terms of expectations for the year 2023 and 2024, we believe that it will be the year of tissue growth and prosperity, especially in the Middle East. Up until the end of 2023 there will be an increase in production in the Gulf countries, with around 550 tons per day from the start-up of three new projects. There are also serious ideas that can turn into a reality for projects in the Arab countries and the region, and all this leads to an abundance of tissue paper jumbo roll.
Note that there are many tissue paper mills exporting to many countries of the world due to the decrease in the cost of production, and this has given an opportunity to create many new projects and factories in any region.
"There will be growth in all countries that have not been impacted by the geopolitical situation … especially in Latin American and Middle East markets."
Daniele Checcacci, Sales and Marketing Director at packaging machinery supplier
IMA TMC, Italy.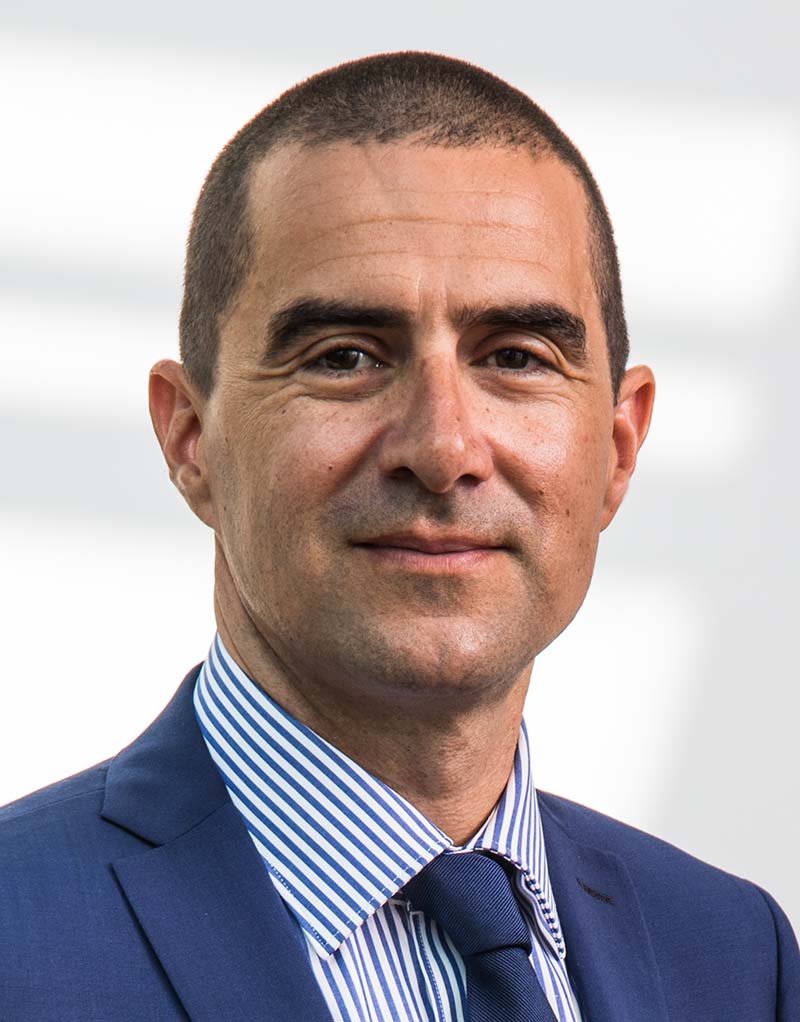 The events of 2022 created an economic alert that slowed investment globally. The crisis that has been going on since 2021 on electronic components has impacted the deliveries of micro-components, which in turn have had an impact on the business plans of our customers.
Europe has been mostly affected not only by the economic situation, but also by the geopolitical one. The increase in raw material prices and energy costs has had a significant impact on investments in the paper industry. We expect this situation – although already improving – to persist until the second quarter of 2023.
The expectations for 2023 are to return to the regimes of the second half of 2021, which was an important year of post-Covid recovery for our company and customers, and full of opportunities. For the upcoming year we foresee important investments for the promotion of our complete lines of primary and secondary packaging up to palletisation, as well as growth in the personal care sector where we are present with our solutions for the sanitary absorbency market. Last but not least, we will continue our commitment to sustainability, developing new and reliable solutions for recyclable packaging.
In recent years, companies' commitment to sustainability has intensified, but in the tissue market IMA TMC was the first company to invest in sustainability projects, introducing the first line of sustainable primary packaging in 2018. Since then, continuous investments have been made in research and development as part of the IMA ZERO project: the sustainability programme of the IMA group, declined in the IMA NoP project, which is expressly dedicated to plastic-free packaging. The new materials
for sustainable packaging are tested in IMA's OpenLab: a network of laboratories which have tested over 3,800 new generation films since 2017.
The digital transition has also undoubtedly impacted our business in a positive way. With the introduction of digital services (such as production monitoring platforms, digital training on the machines and the possibility of remotely performing FAT and assistance on the machine) we have improved the relationship with our customers, providing them with advanced technological solutions and easier production management, increasing the quality of the finished product and improving manufacturing results.
Our projections for 2023/2024 are that there will be growth in all countries that have not been impacted by the geopolitical situation. We expect growth especially in the Latin American and the Middle East markets.