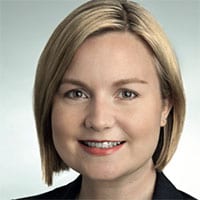 Millennials and Generation Z are moving into a powerful position to dictate how economies respond to their needs. Tissue is asking them what they want. Report by Pauliina Hämäläinen, analyst, and Sanna Sosa, principal, AFRY Management Consulting.
The world we currently live in is very hectic. In an average American household, over 70% of every adult works full time. Children's school days are long, and they have more and more afterschool activities. Someone needs to shop groceries, take care of the household, do laundry, clean and cook. But if there are only 24 hours in a day, how do we manage it all? We are constantly rushing from one place to another, scrolling through the news, emails, and social media on our phones – always staying online.
Luckily, many of the retailers have been able to understand that all the consumers need is convenience, which is why online shopping has become one of our biggest life saviors. What could be more convenient than being able to order to our needs and get them delivered directly to our doorsteps? According to the US Census Bureau, by the end of the third quarter of 2019, US consumers had spent about $442bn in online retail, which is 10.8% of the total retail sales in the US. E-commerce sales were 12.6% higher in the third quarter of 2019 than what they were in 2018.
It is believed that 70% of consumers may be routinely buying consumer packaged goods (CPG) online in five to seven years. Private label tissue sales are expected to reach third of all retail tissue sales by 2023. E-commerce has helped many families' lives by being able to deliver all the necessities quickly to the consumers. According to Statista, Amazon is the largest online retailer and made up to 50% of the total online retail sales in the United States, whereas Walmart was holding the second place with 12% of the total online sales in 2019. Target was the sixth and Costco the ninth largest online retailers with 4% and 3% shares, respectively, of the total
e-commerce sales in the US.
What do we know about today's Millennials? What is their buying behaviour like, what do they prefer?
Only 1% of Amazon's sales comes from its private labels, but when divided into categories, Amazon branded CPGs sales are growing fast at reported 81% last year. In 2015, Amazon introduced a Prime Day, which is their own "shopping holiday" like Black Friday or Cyber Monday to its Prime members. According to Business Insider, buying household goods on Prime Day is the most inexpensive way to stock up on the basic household products. In 2019, the best deal was Seventh Generation's 48-roll pack of toilet paper for $16.45, when its original price is $34.99. Households, who have more storage space, could have saved lots of money.
Information Resources Inc. (IRI) reports that there was 3.8% growth in private label dollar sales, which was twice the rate of national brands in 2019. "Millennials represent the highest rate of adoption, increasing 10% since last year, and Generation Z isn't far behind." Although private labels are often more affordable, the stores such as Whole Foods and Trader Joe's, also create an entertaining shopping experience.
Millennials expect technology to make their lives easier and that is why retailers are expected to develop tools and make everyone's shopping experience quick and easy: same-day delivery, self-checkout, scan while shop, as well as online and pick up in store. Millennials, who have been known to have financial struggles, prefer private labels. Before, the reason for that used to be money because private labels gave them a chance to save a little. Many college graduated Millennials carry thousands of dollars of student loans, and they settle down later than previous generations – meaning that they do not have a significant other to split the expenses with.
But things have changed: now it is all about convenience and experience. Millennials do not see private labels as the older generations used to: private labels have now become products that deliver innovation, better quality and value for money. In addition, Millennials consume media in a completely different way than older generations used to: we now post and read reviews that other consumers have written online, and we base our buying decisions on other people's comments. According to Cadent Consulting Group's "The Branding of Private Label" report: "60% of Millennials stated that they believe their store brand is better than others, and 54% say that their choice of store is actually influenced by the retailer's store brand". It is believed that the better retailers are able to meet Millennials' needs and create nice and convenient shopping experience, physical and online, these retailers will set standards for the future.
Innovations to read Millennial mindset: "Have you seen it on Instagram?"
To be able to stay on top of the game, companies must be able to meet the customers' wants and needs – which are constantly changing. Consumers' planned, and impulse purchases are driven by omnichannel and personalised advertisements. That is why the manufacturers have started to use lean innovation method and now advertise their innovations directly to the consumers using social media, for example. Bringing new products to the market can be a hit or miss depending on how the consumers respond to it. Many CPG players have understood the fact that younger generations are worried and care about the climate change, which is why it is important for brands to keep this in mind when developing innovations.
According to the Center of Sustainable Business (CSB), when items such as all natural, non-GMO, plant-based, or Fair Trade were marketed as sustainable products, their sales went up 5.6 times faster than conventionally-marketed products. Since Millennials like to spend money, companies want to win their dollars and trust. The more brands listen to their targeted consumers and let them be a part of the product development process, the more likely it will catch their attention when making a purchase decision. Procter and Gamble (P&G) realised that they had to learn to "innovate how to innovate" and in order to be able to meet their targeted Millennial customers' needs, they had to learn to love the problem – not the solution.
After interviews and surveys, they observed that Millennials do not like to change toilet paper rolls often, and in some big metropolitan cities or single households it might even be challenging to store extra rolls where the space is very limited. P&G came up with an idea that what if they started making commercial-size rolls for customers to use at home so that they would not need to change the roll as often and it would not need space to store. Charmin developed a Freedom Roll and started advertising it online.
Consumers responded to it in a positive manner, and there is now "Forever Roll" in the market, which can be directly purchased on their website. As Millennials are getting more excited about private labels, retailers have been able to respond to the demand and constantly keep bringing new products in to the markets. E-commerce plays a big
part in today's retail sales, and in order to be the "go-to" brand in the future, private labels have an opportunity to take the lead and find innovative ways to attract the younger generations. The more environmentally friendly the products are, the more Millennial and Generation Z consumers the companies are able to attract – and that way win their business.