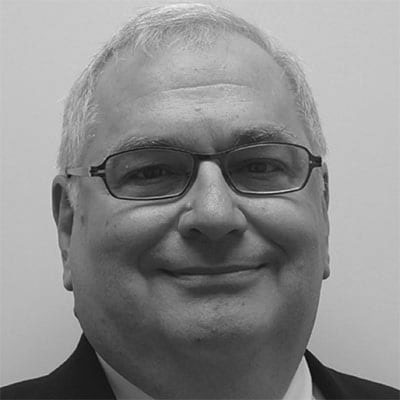 CONSUMPTION PER CAPITA SECOND ONLY TO THAT OF THE US, WITH STRONG COMMERCIAL AND AFH SECTORS BACKED BY HIGH LEVELS OF ADVANCED TISSUE TECHNOLOGY.
Canada enjoys the world's longest demilitarised border with its only land neighbour, the United States. It is a vast country, but the population tends to concentrate along the southern border with the United States. As a result, Canada's consumers tend to be more
like Americans, and this extends to tissue paper consumption rates and habits. United States tissue companies Scott Paper and Procter & Gamble once had a significant presence in the country. Kimberly-Clark is now the only USA-based company operating a tissue mill there and Canadian tissue makers are increasingly buying and building assets south of the border including Kruger, Irving, and Cascades. The recently refreshed trade agreement between Canada, the United States and Mexico continues to support strong trade ties.
















Canada's 2019 population is shown in Figure 1 at just under 36 million, growing at about 0.72% per annum, which is only about 10% of the population of the United States. Figure 1 also shows the country's real GDP growth rate dropping with the global recession of 2007 and then recovering to about 3% growth and settling out to about 2% in 2019. Figure 2 shows unemployment and inflation over the same period. Unemployment spiked from about 6% in 2007 to almost 8.5% in 2009. Unemployment has steadily decreased over the next ten years of economic recovery. Inflation is also shown in Figure 2, tracking at just under 2%. Canada's economy is more focused on natural resources than the United States resulting in occasional divergences. Canada's close relationship with the United States requires some comparison to evaluate the economics of consumer demand. Figure 3 illustrates the adjusted Canadian GDP purchasing power per capita over the recovery period as blue bars. The line graph shows the relative Canadian dollar currency strength versus the US dollar. The wide swings shown are frequent and alternatively enjoyed by consumers crossing the border for shopping. Tissue Trade volume analysis is required to evaluate the region's consumption and production. FisherSolve Next™ provides quick access to UN trade data to help visualise the trend. Figure 4 shows the trend of tissue exports from Canada to the top importers. The United States is the top destination for Canadian tissue exports with "all other" represented by a small slice. The total volume of tissue exports has decreased somewhat over this period, while domestic demand has grown. Figure 5 shows the trend of Canada's tissue imports for the same period, which have tended to be steady to slightly increased over the past five years. Tissue imports tend to run about 75,000 finished metric tons ahead of the tissue exports shown in Figure 4. The top tissue supplier for Canada is the United States, with small contributions from China, Indonesia, and Mexico. These trade partners and the United Kingdom (following Brexit) and Brazil, with low-cost integrated-fibre tissue, provide a basis for comparing Canada tissue machine quality versus relevant competition. The evolution of Canada's tissue production is illustrated in Figure 6. This chart extends to 2023 with projected volumes from new capacity. Each colour represents the volume produced by a separate corporate producer. 2007 started with a total of ten producers and while several companies entered and exited the market, ten producers remained in 2019. The announced capacity increases through 2023 are included to show the expected relative production shares. The projected change in the number of tissue machines in Canada over the same 2007 to 2023 period is shown in Figure 7. Tissue machine retirements (red) have kept pace with new machine additions (green). However, the overall capacity has increased with larger, new machines. Canadians' tissue consumption per capita is second only to that of the United States and Scandinavia. Canada also has a strongThe application of advanced tissue technology by product format is shown in Figure 11. The advanced processes are mostly used in consumer bath tissue by volume, but it makes up much of the consumer towel volume produced. This is expected as advanced technology has the greatest advantage in towelling. Figure 12 shows a further breakdown in the fibre sources for Canadian tissue production. Northern fibre that is native to the region makes up the most substantial portion of fibre. Canadian tissue producers have been trying to reduce imported eucalyptus consumption by blending in native northern hardwood. Canada's average tissue machine quality (old and small) is relatively low compared to its trade partners as shown in Figure Machines in the United States also tend to be older but are noticeably wider, however Mexico and Indonesia have newer and wider machines than Canada. China's machines are very new on average but tend to be very narrow. Figure 14 shows the deployment of tissue advanced technology across the trade partner comparison group. Only the United States, Mexico and the UK have the advanced tissue production capacity that Canadian consumers are expecting. The FisherSolve Next Cost Curves module offers an overall summary of the Canadian market and its tissue trade partners. Figure 15 shows that Canada's tissue production costs are relatively high but not too much different from Brazil or China. Indonesia and Mexico stand out with very low tissue production costs. Figure 16 charts the carbon emissions per tonne of tissue produced compared to a set of trade partners. Canada has lower carbon emissions per ton, as coal is not a significant energy source since the country has abundant carbon-free hydroelectric power. Brazil's tissue machines tend to be integrated with newer pulp mills that provide bio-based fuel for power generation, which is a significant advantage. However, Canada's tissue business also emits significantly less carbon emissions per tonne of tissue produced when compared to China, Mexico, and the United States. Canada has largely recovered from the global recession that began in 2007; personal income is growing and population growth is slow but positive, in part due to an increase in immigration. Canada's tissue producers are stable and expanding on both sides of the border with the United States. It is reasonable to expect that tissue consumption will continue to grow per capita in addition to the small population growth. While Canada's tissue machines tend to be narrower and older compared to other global producers, the added input capacity has resulted in an improvement trend. Capacity growth is at a deliberate pace as several of the producers are also investing south of the border. Advanced tissue technology is a larger than average share of production, second only to the United States. The lower carbon content of Canada's electric power is a major advantage, and this is expected to become a differentiator. Will Canada's production continue to grow or will imports from the United States replace a larger portion of market demand? The renewed trade agreement and Canadian controlled investment south of the border warrant watching. This article presents a static picture summary of Canada's tissue industry today. Fibre prices, exchange rates and environmental regulations will change, providing some participants with advantages and others with new challenges. Canadian tissue companies will continue to change hands and perhaps consolidate; neighbouring countries may invest in tissue-making capacity, thus affecting Canadian imports and exports.
About Fisher International, Inc.
Fisher International, by virtue of its deep expertise in the pulp and paper industry, provides insights, intelligence, benchmarking, and modeling across myriad scenarios. By arming companies with the knowledge that will help them gain a better understanding of their strengths and help identify weaknesses, Fisher is helping businesses stave off challenges and better position themselves for long-term growth. For more information, visit www.fisheri.com, email [email protected] or call +1 203.854.5390 (USA)