By Helen Morris, Editor, Tissue World Magazine
Keen for growth, Zeina Group founder and chairman Abdul Karim Natout talks to TWM about market potential in Egypt and beyond.
With an impressive annual production capacity of 32,000 tonnes and an efficient operational speed of 2,000mt/minute, Al Zeina's cutting edge tissue mill is a milestone in Egypt's tissue industry, covering diversified needs, ranging from facial products to medical rolls.
TWM talks to founder and chairman Abdul Karim Natout.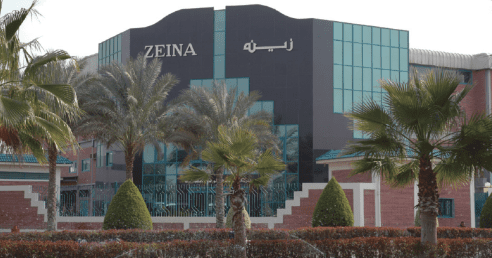 What tissue sectors are you in?
"Zeina Group was founded in 1988 with 1,200 staff among three entities: the tissue mill, the converting factory and the distribution company. The tissue mill produces 32,000 tonnes of which 56% are consumed by our converting factory and the remaining 44% are sold to tissue manufacturers worldwide. The converting factory produces facial tissues, pocket hankies, kitchen towels, toilet rolls, table napkins and away from home products; 90% of our converted products sales are for the local market under our brand name "Zeina".
"The distribution company distributes "Zeina" products all over Egypt across the 27 governorates. It is also the sole distributor of the Japanese hygienic guru "Unicharm", one of the leading producers of baby diapers and Feminine pads."
Have you made any recent investments in machinery and if so what and why did you make this particular investment?
"Yes, our investments are on-going to serve the emerging market needs. For the converting factory, we have invested in new machinery for facial tissues, toilet and kitchen as well as the Away-from-Home products in order to improve both capacity and product ranges. As for the tissue mill, we are doing regular updates to improve product specifications and efficiency."
Are you looking to grow substantially and if so, how and in what markets?
"We are eager for growth as we are one of the main two key players in the Egyptian market, as we are striving to grow, have started a full company restructure in 2014 to unleash every possible opportunity, our growth is dual focus vertically and horizontally. We have invested in new machinery for the converting factory to build up capacity and increase product ranges to satisfy consumer and customer needs. We are also expanding our customer coverage, opening new distributions channels and exporting to new markets to achieve our converting business targets. Our vision is to become the undisputed market leader in Egypt and North Africa."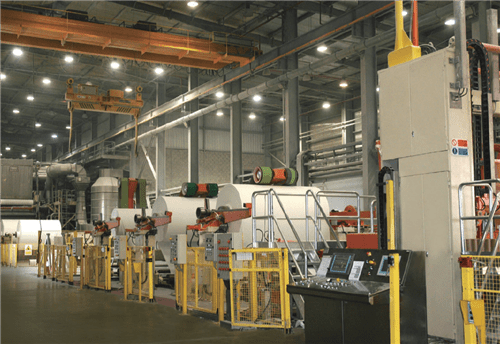 How much of your production do you export and where are you looking to export more into?
"Export represents 44% of our tissue jumbo rolls sales and 10% of the converted finished products. We export to few markets in Europe, Middle East and North Africa."
Are you seeing much increase in demand in your local tissue market?
"The market is very small and still developing with an annual growth rate of around 10%. Our heritage in the Egyptian tissue market and strong brand name "Zeina" along with our recent initiatives contributed to the double digit growth rate achievement in the last few years. As for the private label demand, it is very low in the local market and requested mainly for export."
How is your country economy affecting the tissue market?
"The market is constantly growing but running a business in Egypt is very sophisticated and requires a well-established brand and constant investment and updates which is not easy due to the economic constrains and the political instability as well as currency exchange rate and USD unavailability."
Is there overcapacity in your local tissue market? If so how are you dealing with that?
"Egypt is a developing country, the consumption per capita ranges from 700 – 1,000 grams compared to 5kg per capita in the Middle East, the development of the country and consumer product education is the sole solution to the overcapacity problem."
Are you seeing much demand/increase in demand for environmentally-friendly tissue products?
"The Egyptian consumer mindset and culture doesn't promote environmental-friendly products to a great level. This market is still primitive with great room for development in the future."
What are the main challenges for you in the next five years?
"The main challenges are mainly concluded in economy constrains, currency exchange rates, USD availability and the current political situation. It is hard to succeed but is harder to maintain success."
What are the main opportunities for you in the next five years?
"The opportunities can be summed up in Away-from-Home products, efficiency and cost saving. Also, soon we will need another tissue mill for exporting because we are expected to use our mill's full capacity very soon."