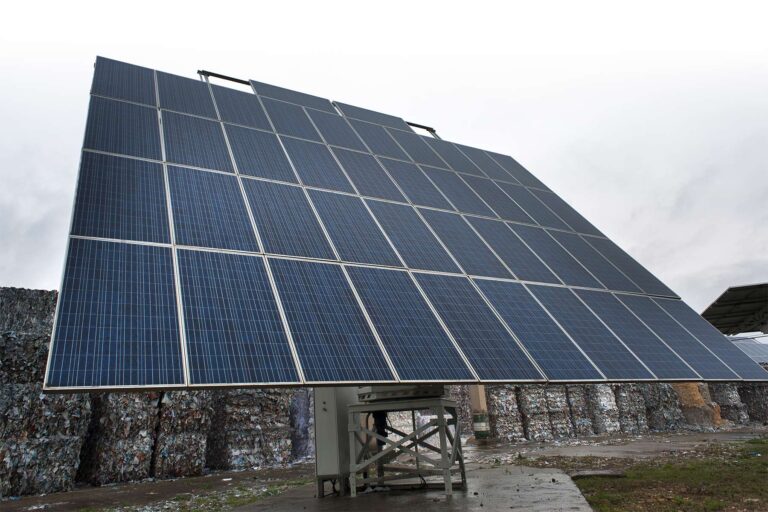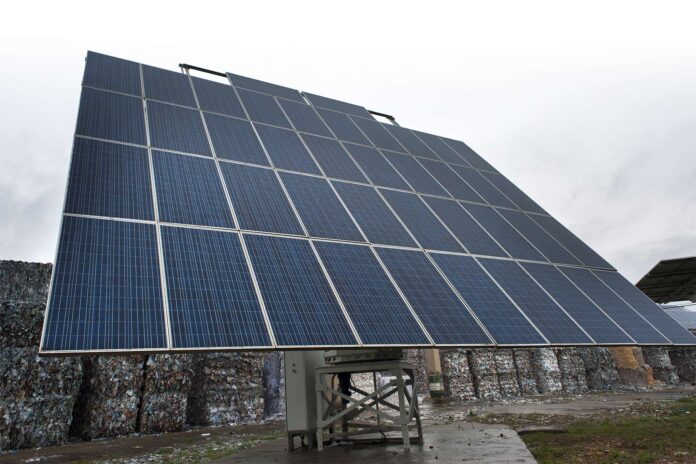 Two tissue plant acquisitions in Spain by the UK-based Northwood Group have seen a double win … the Spanish market's continued recovery, and a solution to a potential Brexit supply chain problem. TWM speaks to Northwood Group Chairman Paul Fecher and Northwood Dicepa and Northwood Manipa's Managing Director Juan Mor.
Local supply has always been vital for the family-owned, paper hygiene products leader Northwood Group, with its manufacturing headquarters in Telford, UK. Then along came Brexit, and then Covid, inflation a war in Europe and the energy crisis and the company's 'think global act local philosophy' became more important than ever.
Over a Teams call, Northwood Group Chairman Paul Fecher and Spain-based Northwood Dicepa and Northwood Manipa Managing Director Juan Mor outline in detail just how the events of the past few years have cemented their business strategy. "Brexit and Covid have highlighted to everybody that a local supply, and a quick delivery, are essential," Fecher says. "At the time it was largely a result of the upcoming Brexit that we took a decision to manufacture even more products locally in the UK, simply because of all the extra complications that would come from Brexit."
The business was fortunate that it had acquired Enate-based Dicepa Papelera and Madrid-based converting plant Manipa in Q4 2019: "It was perfect timing," Fecher says. "It was literally just before Covid, and a very strategic move for us at a time of uncertainty just before Brexit. In the same period, we had also acquired the Chesterfield Paper Mill and the Oldham converting plant with its fully equipped hand towel production unit. We knew the Dicepa business very well and our relationship with the Mor family goes back longer than 20 years as we have been the UK agents and a major client for Dicepa for a long time, so it's a very secure relationship. This meant that the purchase was a smooth process and we could serve the local markets in Spain and the UK, but also trade more smoothly into Europe, cutting down on all the bureaucracy that has occurred in the last few years."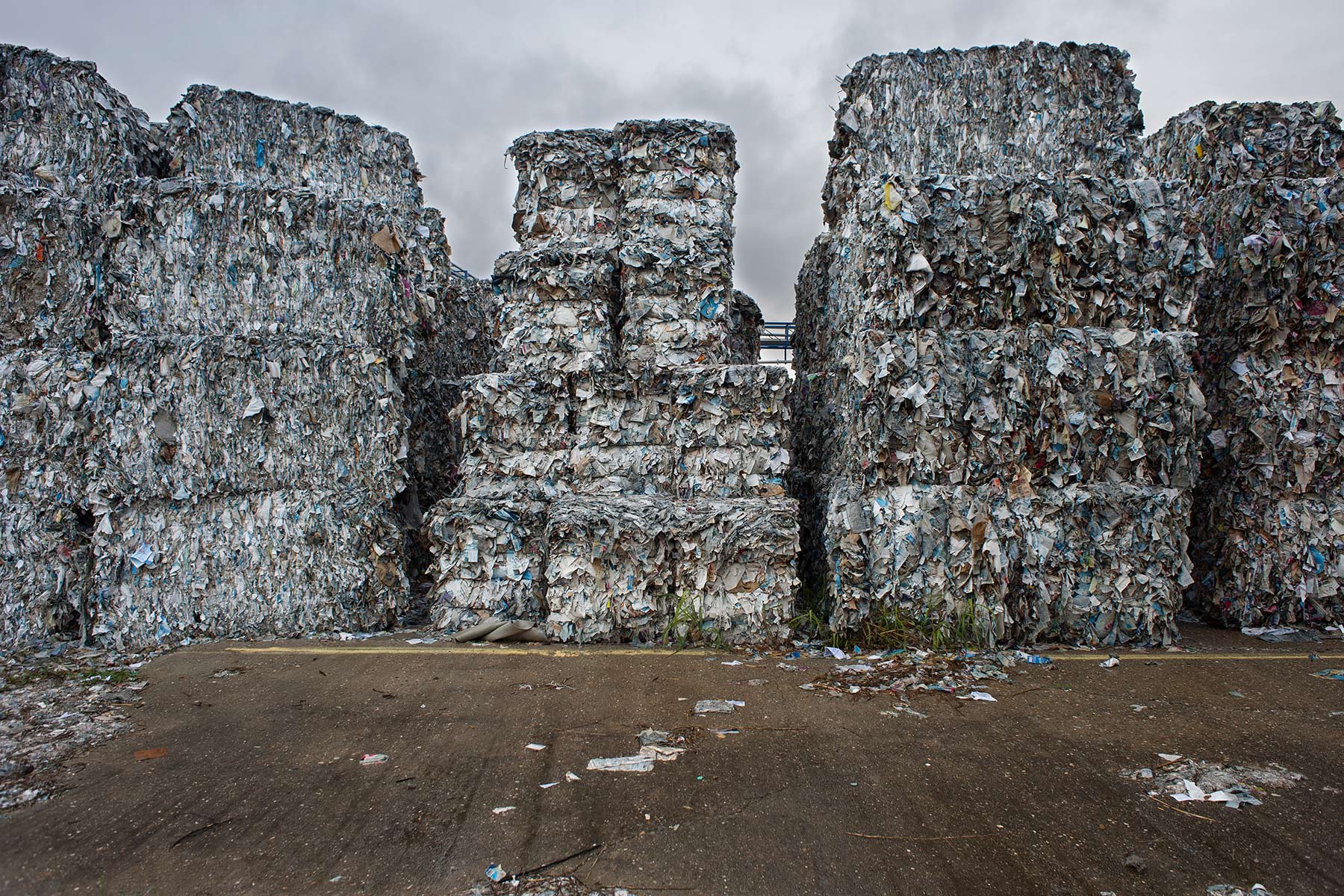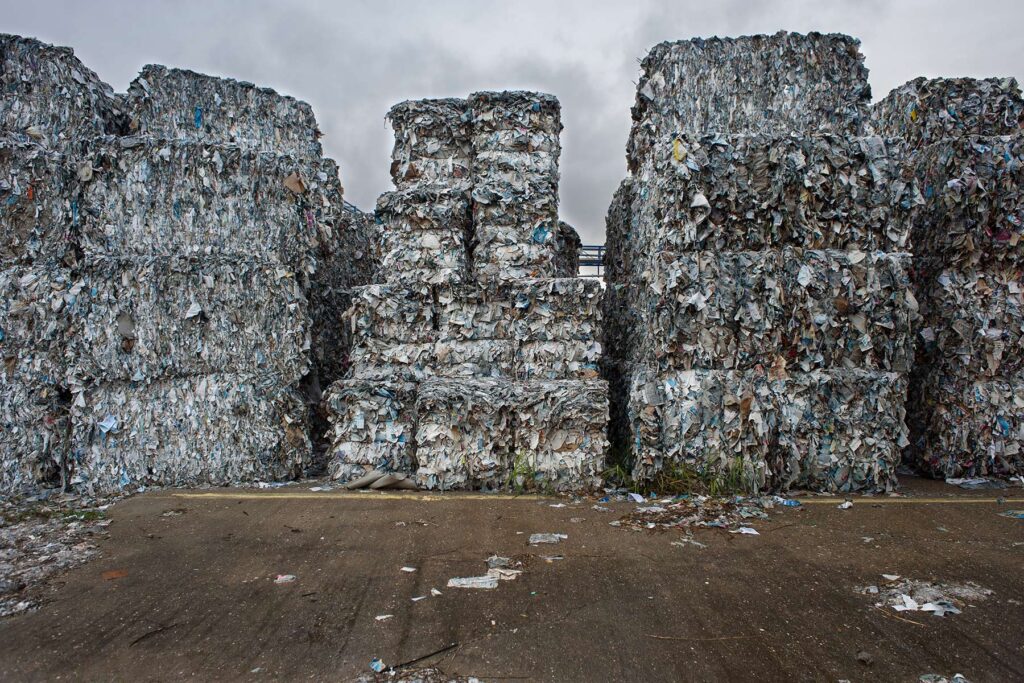 Established in 1974 as a Paper Mill Agency, Northwood Paper, Tissue and Hygiene Group is now a market leader across the European continent with a fully integrated paper hygiene offering. It manufactures and supplies professional paper hygiene products, brands, private label, as well as a full range of folded and rolled hand/wiping products across the AfH sector and offers the consumer sector the full range of toilet, kitchen, facial tissue consumer customers own branded products.
In the UK, the Northwood group of associated companies and their production plants are located strategically across the country. Most recently in December, Northwood completed the acquisition of the trade and assets Consuma Paper Products – now rebranded as Northwood Consuma Tissue (NCT). The company manufactures customer's own brand of facial tissues, pocket packs, household towels and premium toilet paper, and the move completed the full range of products that are needed to serve the main retailers in the UK and Irish markets.
A new high-speed toilet and kitchen tissue line is shortly to be commissioned which will increase the quantity of rolled products the company will be able to supply as it extends its close collaboration with the solid customer base of Northwood Consuma Tissue. The final part of the expansion programme will be the 70,000mt tissue machine to be installed in the company's Disley Tissue Mill. Further update on that will be available during the coming months.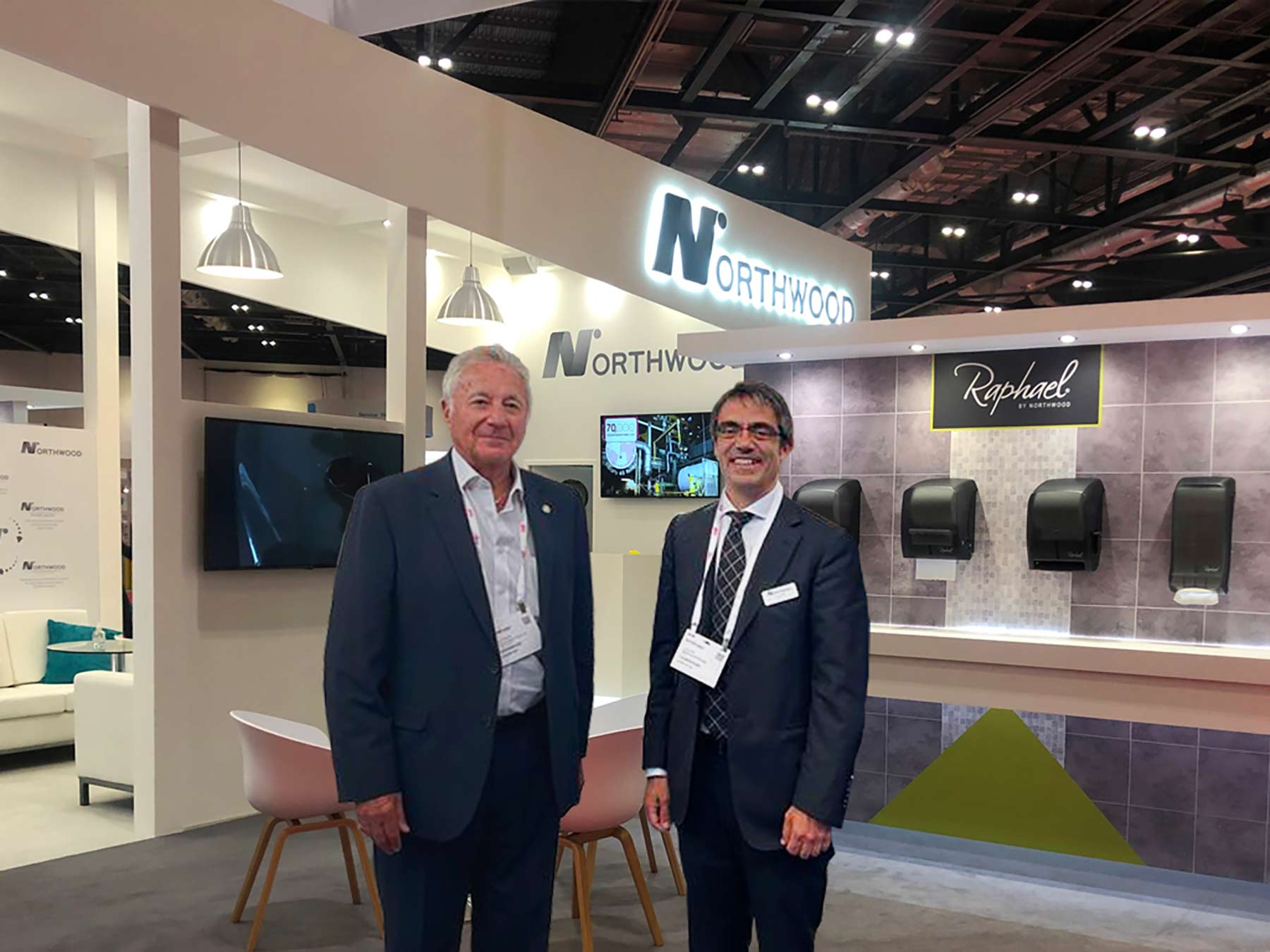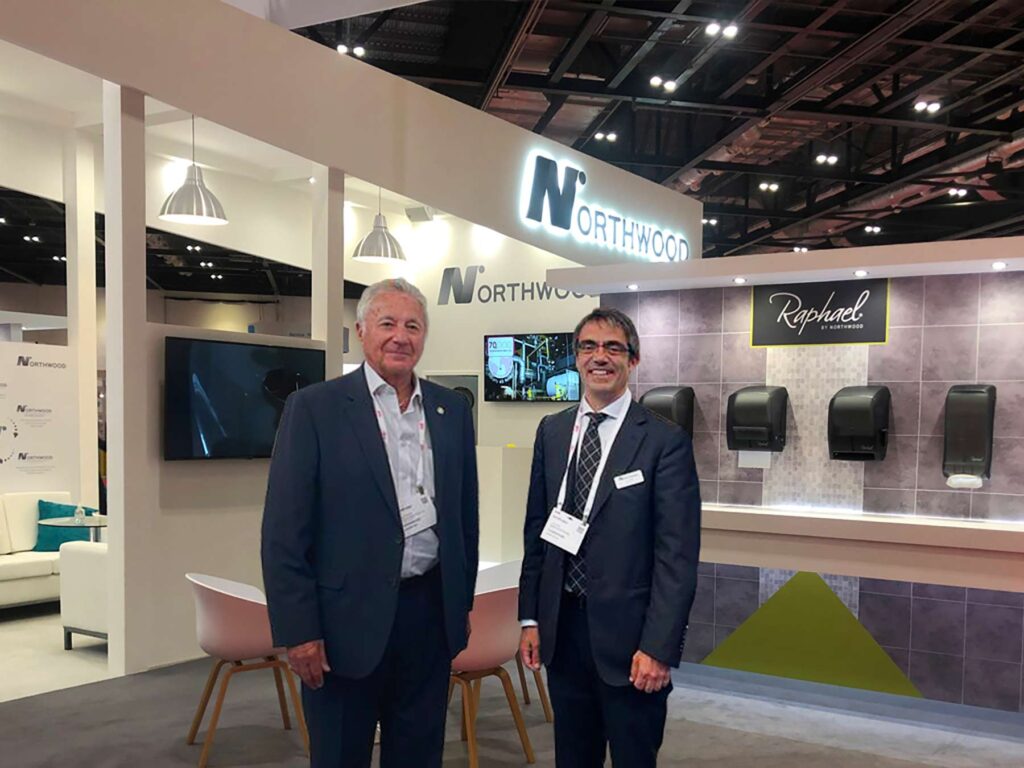 The company's 2019 move into the continent has brought additional recycled paper production, and further increased the supply of the converting papers needed by the Northwood companies. Crucially, it also gave the wider Northwood Group fresh access to the Spanish and mainland European markets. The Enate-based paper mill is now pursuing opportunities to expand its product portfolio, while the Manipa converting operation has expanded with an OMET converting line which was installed in 2022, offering a wider range of products.
Was the move into Spain a reaction to Brexit? "A presence on the continent has always been very important," Fecher says. "But yes, Brexit at the time was very much in our conscience and it made sense to have a foot inside the EU. Also our work in the UK, expanding some of our folded hand towel product production meant that the paper mill in Spain is the base paper supplier for what we convert here in the UK. It was a very good fit."
Northwood Hygiene – which provides brands for the AfH professional hygiene and wiping market – now consumes a lot of the paper made by Northwood Dicepa, and Fecher says that will continue to expand further.
There are also plenty of opportunities for further growth, both organic and by acquisition. "Not all opportunities presented are the right for us, but we are always looking at organic growth or growth through acquisitions. We're in the right sector, demand for Hygienic papers is still growing. The fast-food sector, Table Top, HoReCa sectors are still growing, especially in Spain and we are investing there with the additional large napkin line already running and also converting lines for rolled products. People are travelling and vacationing, we are all returning to pre-Covid habits and we're very much entrenched in the whole sector. There's room for growing our footprint and certainly we will need additional equipment especially in Northwood Manipa. Further investments will take place, and opportunities are always evaluated as they come along."
The company's Spanish plant manufacturers heavier base papers, a substantial amount of which is for the hygienic sector. "Over 50% of the business goes into either the hygienic sector or the food sector," Mor says. "Placemats, table covers … and that fits nicely into what is converted at Northwood Manipa in Madrid."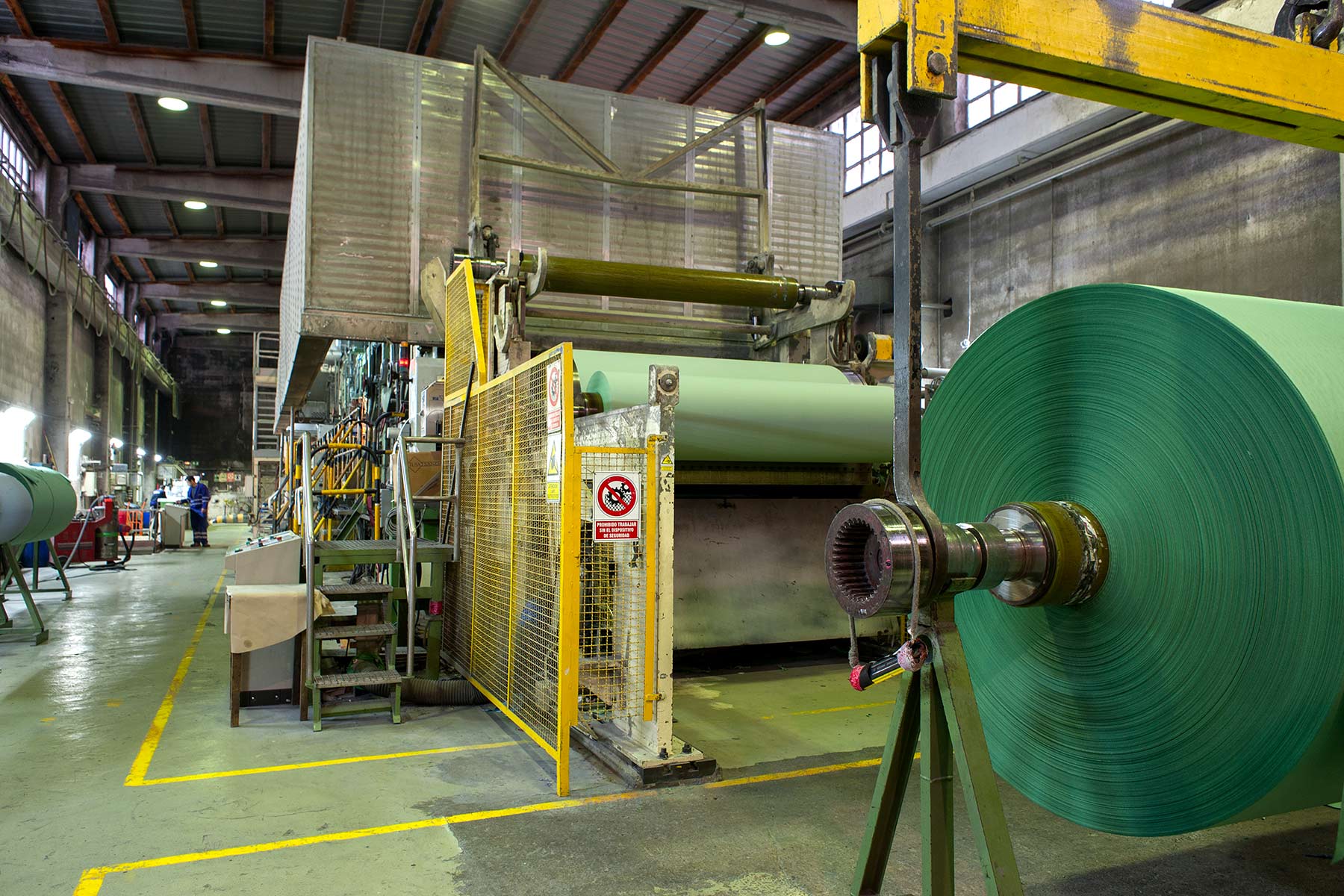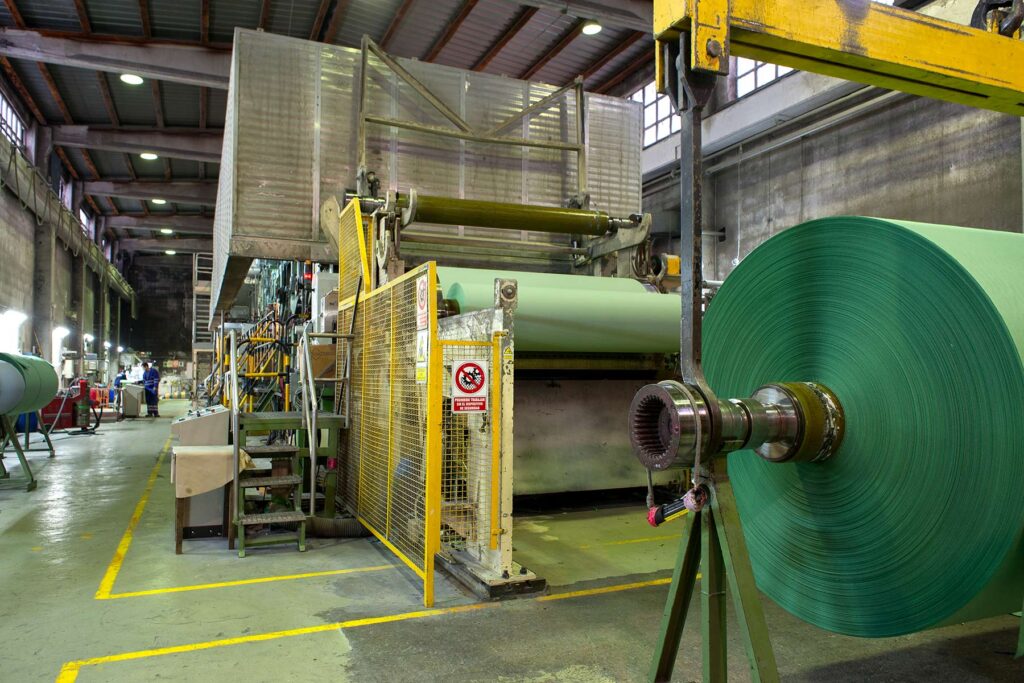 "The return of tourism has created a big boom for tissue and allied products in Spain," Fecher adds, "The AfH market has rebounded. Looking at our own numbers' year-on-year, Manipa's business will double in the 18 months from mid-year 2022 through to end 2023, and a lot of that will come from exporting across Europe and beyond. That's in volume terms, financially speaking inflation has meant we need a new calibration to evaluate how a business has evolved. We have also purchased new machinery, our napkin production will more than double as we started-up the newly installed OMET line. We will also have some new roll products converting lines installed still in Q1 2023."
How many million napkins do they make in a month? "We make 120 million napkins per month now. And soon we are ramping up production that will more than double that number!"
The downturn in the HoReCa market during Covid, the company took the step to grow the Northwood Manipa business and in the second half of 2020 it moved into a new facility, two and a half times bigger than the former factory. "Back then of course we were in Covid, which was an interesting time to make a big step," Fecher says. "But there were also opportunities. We entered the PPE field because demand was there, we were able to respond very quickly, both by buying machinery that could make some of what was required, and by sourcing because of the supply chain network Northwood has all over the world. We also converted in the early days of Covid some of the napkin machines to manufacture a very simple PPE product."
"We were very agile and for that to happen at that early stage having bought the company in Q4 2019 could only happen because due to the existing relationship and good understanding we have with Juan and the team, that meant we could reach conclusions very quickly."
The business then had time to settle into the new facility as the main market for napkins and table covers "fell off the cliff" during 2020 and a good part of 2021. "But we were able to build enough stock running intermittently to keep everyone employed, and the subsectors somehow carried on as people were eating outside and that meant that the restaurants were still operating in Spain, France and southern Europe and of course people were taking take away … all of which required paper goods."
Demand for the company's paper mill during the period was consistent, as hand washing and wiping all surfaces demanded wiping papers. "At the same time – which is perverse really – during this huge pandemic, we had the love and hate relationship with plastic and plastic packaging accelerating, and so for the first-time paper was perceived as a sexy industry! Everyone loved toilet and towel manufacturers, we were in the news and social media".
The Northwood Dicepa paper mill has made efforts to reduce the amount of fossil fuel-based feedstock: "There are advanced plans to install a biomass plant and more solar panels, this will allow the mill to operate fully on renewable energy," Mor adds. Historically the mill has worked with hydro and solar power and has an efficient CHP plant, and he says importantly for the finished product side, 80% of all its prime packaging materials "are free of polycarbonate based films".
New products have also been developed to help the company's clients reduce their costs. "We've been using new raw materials that make it possible to reduce by 6% the water we use and save more than 11% on usage of energy," he says. "We have tried to be very agile and respond quickly, proposing new ideas and being proactive to help our clients."
Within the whole sector, there's been "a lot of product engineering innovation, everyone is looking at specifications", Fecher adds. "Companies are asking now if the paper is more robust, are the base weights that they used to use the right ones, or can they be modified without sacrificing performance. A lot of that background work with customers and the markets has also been taking place. It's a continuous improvement process."
The company is also seeing an opportunity for growth in its private label products in the Spanish market, as well as its brands. Private label now makes up almost 50% of its Spanish finished products and Fecher sees this increasing over the coming years. "With the technology we have in the UK it means that our private label products are a brand-match. Having said that, we do also have brands specifically in the napkin market, the technology competes favourably on performance with top brands most of which are made on energy intensive machines our products are made on standard base papers, our Morigami Napkin range the enhancement is on the converting line.
Additionally, some of the UK propriety brands (Raphael, North Shore, Optimum, Whisper, Rhino) from Northwood Hygiene Products which have sizeable market share in the UK are now being rolled out to our customers in Spain, and further afield on the continent."
For 2023, he concludes that the key opportunities for the business remain continuing to serve the private label sector as well as taking advantage of the fast-growing food sector. "We can now respond in the UK and across Iberia, which is a big advantage. It can be summarised is that most people – even before the interest rates started going up – were conscious of stock levels, and if you run an efficient operation, you need a supplier that is nearby. That has really worked in our favour because we can now respond to local delivery, in the UK and Spain, and it's a delivery in days rather than weeks and months. The events of the past few years have highlighted to everybody that an efficient and responsive local supplier is essential, and we have steered the Northwood Companies to be that supplier of choice on quality, service and economics."