As one of the leading global companies in the FMCG sector, in 2023 Turkish-headquartered Hayat announced investment plans worth $55m which will see it open two tissue and non- woven production facilities by the end of 2024 in Egypt. Here, TWM interviews Mustafa Tuncay, Hayat Vice President, Middle East and Africa Operations, to get the latest on the company's Middle Eastern vision.  
TWM/1: Could you get me up to date with your business?
"As Hayat, which is one of the leading global companies in FMCG sector, we are the largest tissue manufacturer in the Middle East, Eastern Europe, and Africa, and the world's fourth largest baby diaper manufacturer.
"We have been monitoring innovation since day one in the business and have kept on upgrading machinery as well as continued investments in the "smart factory" infrastructure in all of its production premises. This infrastructure provides a common platform where the factories "speak to each other," which enables precise recording of raw material management, momentary follow up on the production efficiency and intervention. Hayat distinguishes itself from others with being innovative, environmentally-friendly and with its sustainable manufacturing approach. Trigeneration technology is one significant example to this approach. Our dedication and innovative attitude allowed us to convert natural gas into electricity, heat, and cold water, to be used in the tissue production process. We produce our own energy using trigeneration technology, achieving energy efficiency rates of up to 80%.
"We are also conscious of the importance of ensuring energy efficiency and reducing carbon emissions to protect our planet. We follow an energy-efficient approach in our production facilities that we call "produce locally – consume locally". We implement special engineering solutions to minimize the amount of water used in our production processes and to reuse it in accordance with our quality standards.
"We are committed to sustaining and expanding our operations and investments in Egypt, as it is one of the key markets for our company in the Middle East region and on a global scale, given its immense potential. There, we are implementing an approach to improve the efficiency of water utilisation in our tissue factory. Furthermore, our production capacity in Egypt, on an annual basis, is 60,000 tons for tissue.
"Hayat Egypt has been present and fully operating in the local market for more than 10 years. As a key market for Hayat, we have invested a total of $550m to date and we still have very ambitious expansion and growth plans for the Egyptian market. We plan to invest an additional $55m by the end of 2024 as we plan to open two factories specialising in non-woven products and tissues. These new investments are expected to add 150 direct employment opportunities for the country."
TWM/2: How has your growth strategy in the Iocal market changed during the past year or so?
"Hayat has organically grown through expanding investments in Turkey and abroad in the past decade. As an international company, we keep an eye on potential markets, but we also continue our investments in our existing campuses where we see fit. Our investments showed us that there is a high demand for high quality parent reels and finished goods. We understand consumer needs and meet their demand with our investments.
"In the Middle East, the investment landscape in Egypt is favourable, promising and holds immense potential for growth and success. Egypt has witnessed remarkable economic growth and stability in recent years, driven by strategic economic reforms and pro-business policies implemented by the government.
"We have been present in Egypt for more than 10 years now with key milestones including the opening and operating of five production facilities, creating more than 1,600 direct job opportunities, and constantly expanding our portfolio of products launched in the local market. We are committed to the Egyptian market, and we are confident that we are on a growth trajectory with robust expansion plans."
TWM/3: What further plans do you have to grow in 2024 and over the next few years?
"Hayat continues to grow, leveraging its agility, providing the right, the same quality products satisfying customers' timeline, seasonal and instantaneous needs. We expand investments in our subsidiaries and also re-built our existing infrastructure, to keep our pace as a global player in tissue sector.
"We are planning to invest in Egypt an additional $55m until the end of 2024 with the opening of two factories specializing in non-woven products and tissues. Hayat Egypt's future investments are estimated at $210m; the collective future investments of the company are expected to add 500 direct employment opportunities."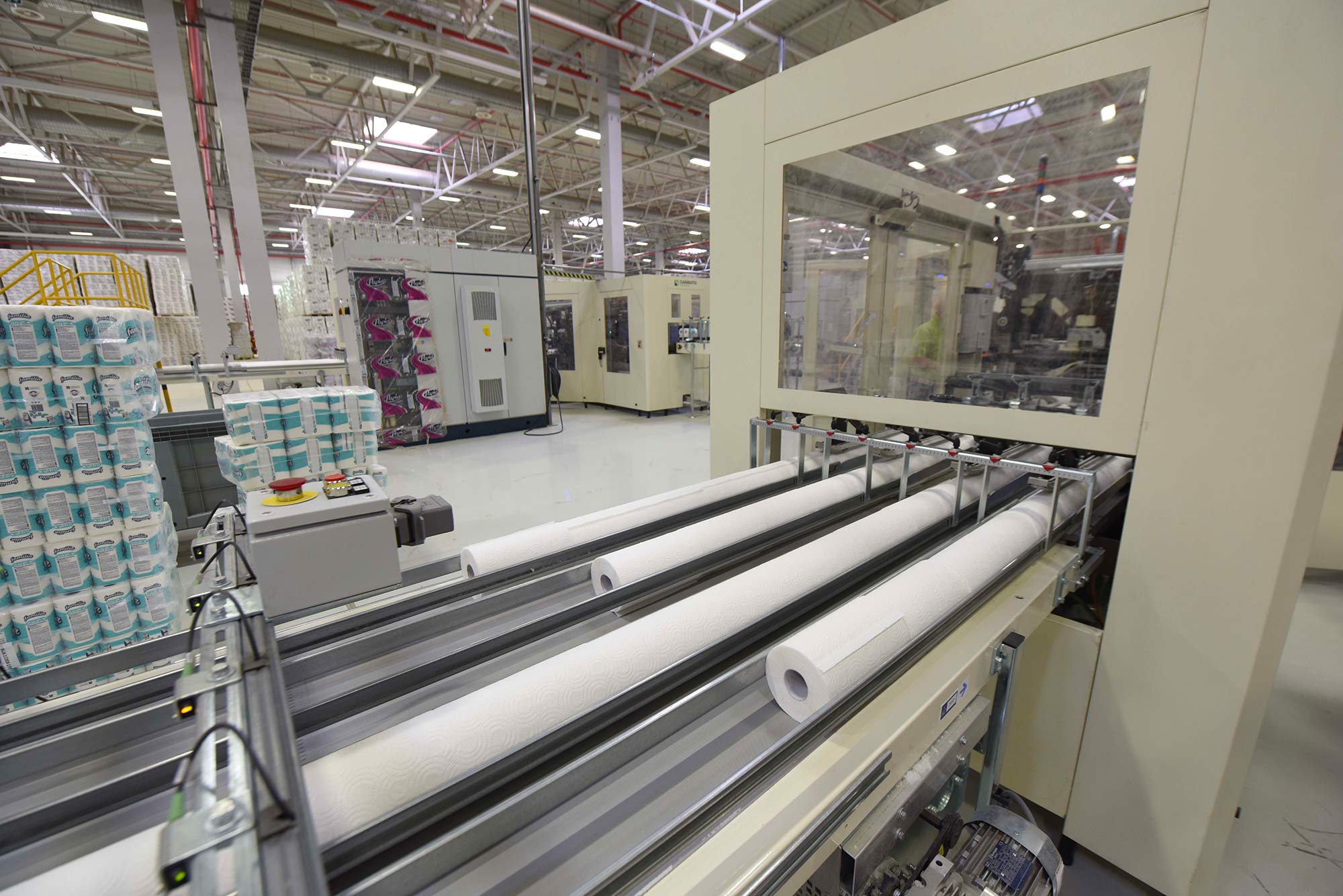 TWM/4: What tissue trends are you seeing generally in your local market and Middle Eastern countries where you export?
"As tissue brand companies, we should seek to understand our consumer and offer ways to satisfy their needs, integrating innovation and technology in our DNA. Understanding market needs, consumer insights are very important for a sustainable business. From this point of view, with our innovative tissue products, we facilitate consumers' lives.
"In Morocco, we plan to launch Papia toilet paper with the warm up technology. This new technology will make the toilet paper softer and simplify consumers' lives.
"In Egypt, Papia toilet paper is 40% thicker and enriched with lotion, providing additional benefits to consumers. With this innovation, we offer one of the softest toilet papers to the consumers in Egypt.
"Our AfH category brand, Focus, is produced in Egypt where we have observed a nearly 30% increase in tourist numbers. Egypt is expecting 15m tourists by the end of 2023. If the number of tourists continues to rise, we anticipate a sustainable demand for Focus since we sell it to hotels and restaurants, which are frequented by the majority of tourists visiting Egypt.
"For the private label market in Egypt, customers are trying to reduce costs due to economic instability in the country. If economic stability is achieved, we expect to see the private label business emerge once again in Egypt."
TWM/5: How is your company dealing with inflation pressures?
"Economic challenges can arise and fluctuations in foreign exchange rates are not uncommon in any country.
"As a Turkish company, we remain utterly committed to the market, employees, and consumers.  We believe that challenges present opportunities for growth and innovation. We are committed to harnessing these opportunities and leveraging our experience and expertise to navigate through them."
TWM/6: How has tissue buying changed in the past few years following Covid-19?
"The Covid-19 pandemic has caused various changes in consumer behaviour. There was an increase in demand for tissue products due to concerns and restrictions, leading to a tendency to stockpile. During this period, there was a temporary increase in consumer habits.
"However, as time passed, people's shopping behaviour went back to normal and thus tissue purchases returned to normal levels. There was also an increased demand for alternative products such as hygiene products and wet wipes. These trends are expected to continue in the future, as hygiene and cleanliness remain important factors. Market conditions, general public health awareness and other factors may influence consumer habits."
TWM/7: What developments are happening in reaction to the energy crisis?
"Hayat produces its own energy, reducing its carbon footprint and providing added value to the economy. Efficient use of energy helps restore the greenhouse gas balance in the atmosphere by reducing the amount of greenhouse gases released in production and consumption. Reducing energy consumption with highly efficient equipment contributes to a sustainable future while also reducing production costs. Hayat aims to be the most energy-efficient producer in the sector by making improvements in all its processes to enhance energy productivity.
"We have a highly sensitive approach to energy efficiency. In this regard, we are committed to both developing the most efficient methods through our own engineering studies and focusing on the implementation of the latest global technologies. With this goal, we utilise trigeneration, which converts natural gas into electricity, heat, and cold water for use in our production processes. We produce our own energy using trigeneration technology, achieving energy efficiency rates of up to 80%. Thus, with a single energy input, we meet all the energy needs in the production processes and administrative operations of our smart factories."
TWM/8: What further plans for environmental changes have you made?
"We are exploring renewable energy options, such as solar power. To achieve this, we are conducting research to generate zero-emission electricity using solar panels on the roofs of our factory buildings. This approach will allow us to reduce our energy costs while also minimizing carbon emissions."
TWM/9: Are you seeing an increase in gross sales of tissue and towel products?
"We see an increase in volume sales of tissue and towel products in the Egyptian market. We also forecast that it will continue growing in the next few years."