Spanish consumer tissue leader Essity Valls met the turmoil of recent years with its own rapid response. Miriam Guasch, Operations Director Manufacturing Spain, Global Supply Chain, charts how the industry has changed. TWM Senior Editor Helen Morris reports.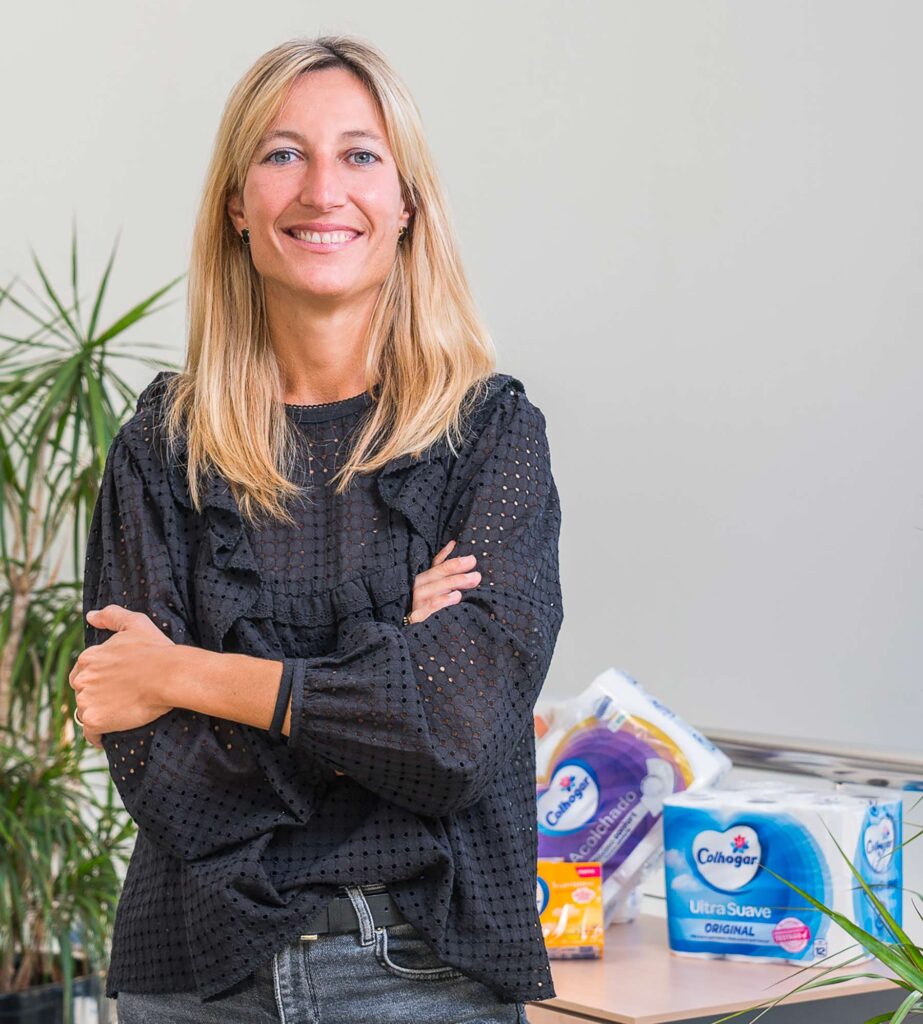 Speed velocity are the words Miriam Guasch uses frequently throughout our interview. Having joined Essity in 2000, she took on the role at the global health and hygiene giant's Spanish flagship Valls facility in January 2020 – just a few months before the outbreak of Covid-19.
Immediately, necessity became the mother of invention: "In a very short time, there have been a lot of changes," she says over a Microsoft Teams call from Essity's Valls facility. "I started my new role as Operations Director in Iberia just as the pandemic was starting, and I have never in my previous experience seen so many speedy changes were needed in those first few months. There are now more and more macro indicators that have resulted in a big evolution of the market, and the businesses that operate in it. The market has taken on another level of speed velocity. It has grown very rapidly."
Guasch highlights the company's products as "basic needs, basic necessities", and following the pandemic says they had suddenly become "a very fashionable product".
"At the beginning, you saw everywhere that the trend product was toilet roll", she says. "Bathroom tissue was everywhere. It also became very clear that toilet paper was a psychological product. Psychological studies carried out following the pandemic have shown that in times of need, there are certain products that fit the worries of the people. As we saw with the stockpiling, toilet tissue is one such product that fits because it is not an expensive product, it is quite big so you can fill your storage at home, and it fulfils your daily needs. Most importantly, it seems to bring people the feeling of comfort and security."
TWM first visited the Tarragona-based Valls plant almost ten years ago, for the Dec 2012 / Jan 2013 magazine. Located an hour and a half drive south-west from Barcelona, it was established in 1951 as a family business and acquired by SCA in 1998. The previous site manager had discussed the company's July 2012 acquisition of Georgia-Pacific's European tissue business, with SCA purchasing the Spanish-based Allo, Canary Island, Sant Joan Despí and Carmona sites, which had just gone through in July 2012. The company had "seen a gap" in the Spanish consumer market.
Now in February 2023, the range of technology the business has at its three Iberia-based plants – Valls in the provincia de Tarragona, Cataluña, Navarra in northern Spain, and a plant in the Canary Islands – has expanded according to his vision.
The three sites have four paper machines from PMT and Beloit, and 30 converting lines supplied by Perini, Futura, Bretting, MTC, Gambini and Omet. Across Spain, the company's market share is mainly consumer goods, with 90% consumer goods and 10% professional hygiene.
Spain is now the leading producer of private label tissue in Western Europe, and Guasch says the figure stands at 85-90% for Essity Valls' production.
Is the high rate of private label products due to the pandemic? "No, it has been like that for many years. A lot of it is a result of the economic crisis we have had in Spain over the past few years. We have seen a lot of customers in other regions (countries) change from brands to private label, but it's not the case here in Spain, we have always had a very high private label market."
The trends that have emerged from the pandemic are fast changing supply networks – that speed velocity, which in particular has also changed how consumers have been buying products.
"In just a few days after Covid-19 started, we were forced to quickly change our supply chain, and to work in a new environment that was safe. There had been no prior experience or guidelines for this, and I am very proud of the people I am working with and how we managed to accommodate all the necessary changes. We managed to run everything without stopping and without incidents. It was fantastic."
More and more consumers also changed their way of buying: "We saw that consumers started to buy more and more products for home solutions, as they were spending more time at home, and people were buying more products for cleaning, etc. And then after the pandemic, we have had substantial increases in the price of energy, it has increased a lot, and as we are an electric and gas-intensive industry, this has forced us to work with customers to transfer some of these costs to the customer, and also to the end consumer. This has also resulted in trend changes. It just isn't manageable for any paper producer to absorb these type of energy prices, and there has been an incredible explosion of prices."
The price of the product in the shopping cart has also increased: "We have seen that the customer has changed the way of buying, they have started buying products with a smaller format. In the past, we were used to selling big packs, now we sell smaller packs. So, they are now buying more often but smaller packs. Customers have also been buying closer to home, but now the market is stabilising again, and consumers are going to the supermarket and buying again as usual."
Guasch says the Spanish tissue market is very much still growing but adds that speciality products are not growing as they were. The company's strategy is to continue to work in products that are sustainable. An example, she says, is the company's Spanish brand Colhogar, and the 'Colhogar Paper Kitchen Adapt'/ Para Todo kitchen roll product.
"We have invested so that we can provide a kitchen towel that has a half sheet pre-cut, rather than a full sheet. So now in the kitchen, consumers can spend less money and use less product – they can use half that of a normal kitchen towel sheet, and use just what they need. This allows consumers to make a more sustainable consumption of paper, using only what they need, and they can save paper by using only what you need with the half-sheet system."
In the immediate future, the company's record on sustainability will continue to be expanded: "Last year was a year when we were talking a lot about prices. Now, our aim is to put sustainable products on the table of the consumers. For the second year in a row, Essity has been included in S&P Global's Sustainability Yearbook, a review of 7,800 companies globally, and we are part of the top 10% to be selected. So, sustainability is very much our business model."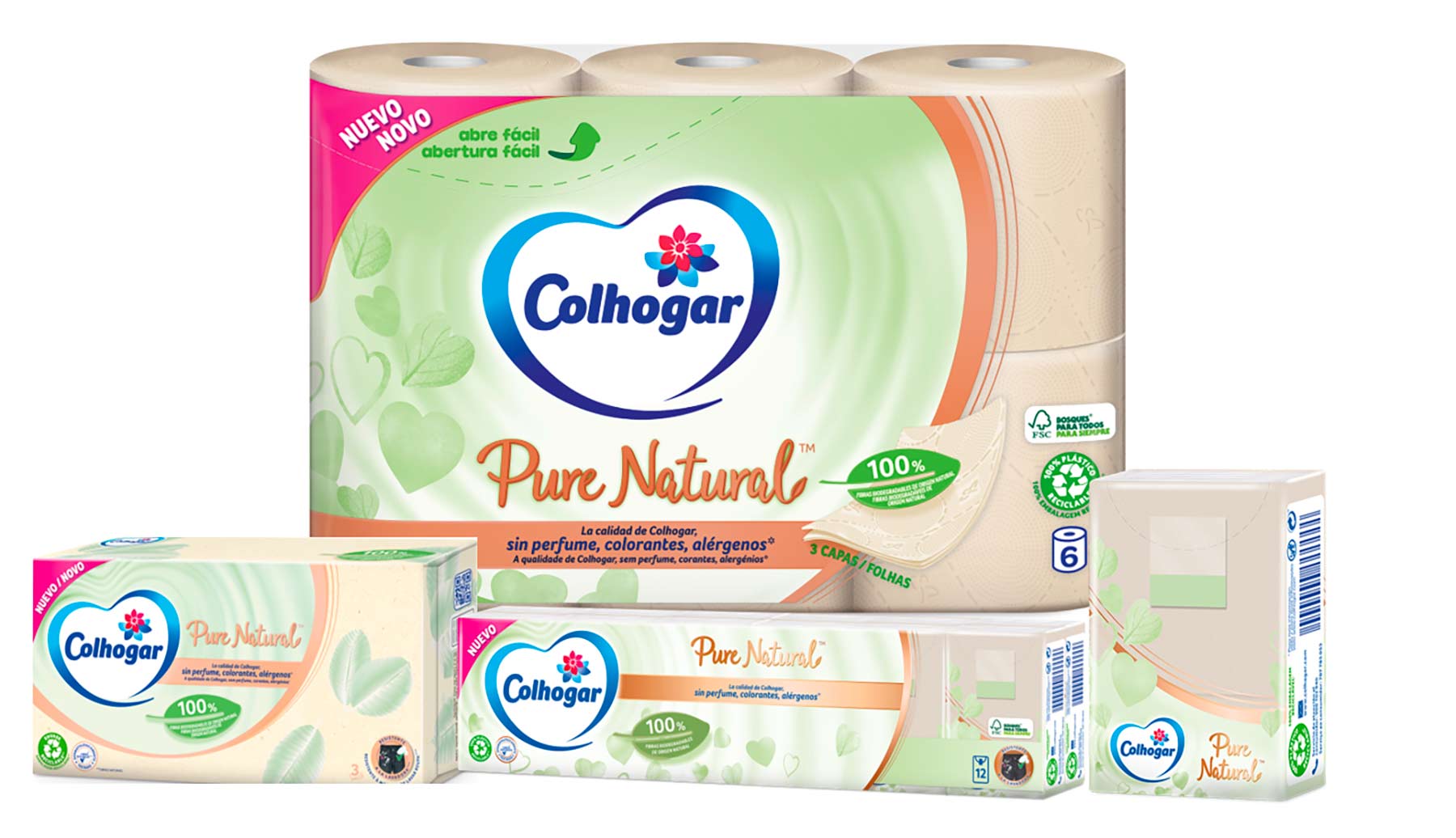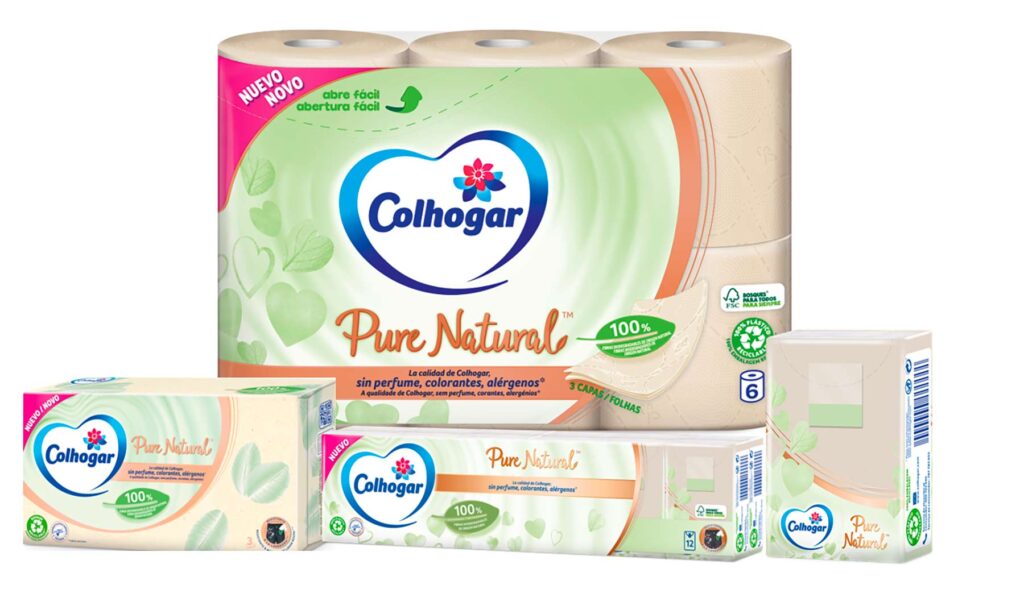 The means will be a three-pillar approach: "We split our sustainability working in different ways. One pillar is related to the investments needed to reduce energy consumption in our processes and to be more efficient but we're also focused on investment to generate green energy investments.
"A second pillar is to offer products that are more sustainable, and the third pillar, according to Essity's sustainability strategy is to make more from less. This way we make our processes more efficient and ensure that we use raw materials and energy in a more effective way."
Investing in sustainability and the future also means getting people on board with the necessary skill set. "We do invest a lot in talent. For many years, we have had close contact with universities, and we help the people who have the knowledge but not the practice in this industry. It's a positive for us as well as it can be very difficult to find people with the necessary skill set.
Guasch concludes: "During the past few years, we have had many economic crises, and a lot of pressures, and there are organisations that forget their people. But Essity has really stepped up to help its people throughout all of them. It's a very human company, a very people-orientated business. We will continue to build this culture, it is what has made us sustainable as a business over the years."