With the global print and paper market showing signs of global decline, one major player has moved into tissue with an investment project at newly acquired Correll Tissue. TWM reports.
"I'm attracted to the thrill of doing something new," Correll Tissue's managing director Aaron Ganesh tells TWM from the company's plant in Phoenix Industrial Park, just north of the port city Durban in KwaZulu-Natal. "Our parent company, Novus Holdings has been in print for more than 25 years and now was the time to diversify."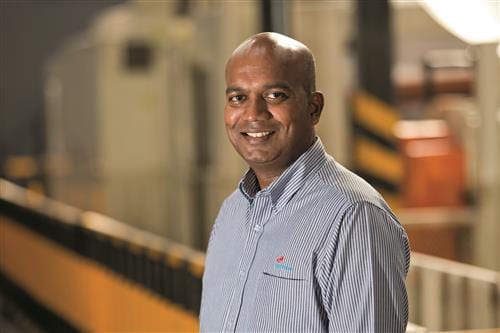 Novus Holdings (previously Paarl Media Group) moved into tissue with the acquisition of Correll Tissue on 1 June 2014. The group is a leader in South Africa's printing and manufacturing sector, operating twelve specialised printing plants and the one tissue plant.
The acquisition allowed the group to expand its manufacturing operations in the paper industry by taking advantage of the potential of waste paper – currently produced by its printing operations – in the production of tissue paper. Jandré de Milander, Novus Holdings group executive, labels and tissue, says the group is excited about the future possibilities of the tissue manufacturing facility.
Established in 2000, Correll Tissue reinvented itself in 2012 when it installed a de-inking and hot disperger unit. This resulted in the company being one of the few independent mills in South Africa to generate a competitive product range for the upper end of the market.
Walking around the plant, this is the second time TWM and Ganesh have met, and he is once again friendly, informed, and obviously very eager about the plant's expansion plans. The plant targets consumers that are looking for branded products that have consistent quality and are available at competitive market prices, which Ganesh adds is its competitive edge.
PM1 has been running for 10 years and produces 10,000tpy of two-ply and one-ply virgin toilet rolls, single ply recycled toilet rolls, kitchen towels, serviettes, garage wipes and jumbo tissue wadding. Some 30-40% is for private label products and Correll Tissue is looking to increase its presence further in this market.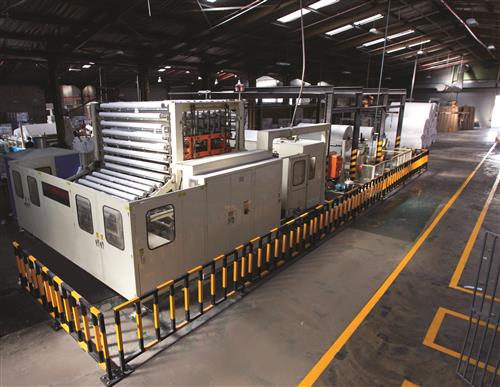 The company is in the middle of a €25m investment project that will see it almost triple its production capacity. A new paper machine will be installed alongside the existing one and a converting line is also scheduled to start-up, both by March 2016, producing an extra 18,000tpy. "We currently have 5% of the local market and hope to achieve 10% after the expansion," he adds.
AfH isn't a big market for the company at the moment and the business stays close to the retailers. Ganesh adds: "We are seeing that the demand for two-ply products is growing, which is driven by consumer aspirations. In fact, the whole market for tissue is growing here in South Africa."
Route to market also consists of corner shops in townships: "Tissue is becoming more and more accessible to everyone here. However, some of it is unregulated and we would rather work with the retailers where it's 100% regulated."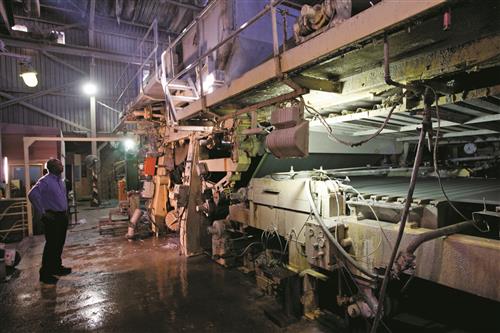 Ganesh keeps an eye on the Turkish market where he says there are several similarities to the market in South Africa: "They're a very good model to look at especially because of their geography where they have access to Eastern Europe and the Middle East, both of which are very interesting markets for tissue."
In terms of export, the company supplies jumbo rolls to some of the 15 members of the SADC countries. "There are opportunities to export further; it's just down to the cost of transportation which would be too much for us if we look as far as North Africa."
While the local economy is wobbly, South Africa is still seeing its tissue market and retailers perform well. "Since 2008 we have recorded growth locally, but the recession has hit South Africa hard. It's growing under 2% per annum and so it's still a problem that we are constrained by the low growth, it has been a difficult trading environment."
The challenge remains to increase employment as well as the formal economy: "South Africa is still a growing country and seeing lots of regeneration," Ganesh says. "We also need more tourists – the recent visa changes have impacted the tourist industry which the country cannot afford."
That the tissue market is still growing 8-10% under this environment says a lot. "There are few commodities that are growing and tissue is one of them," he adds. "Our business strategy in this climate is to continue to deliver exceptional quality branded products in cost-effective formats for the growing South African consumer market."
[box type="info"] Correll Tissue Factfile
Quality branded tissue products:
One- and two-ply toilet rolls
One-ply recycled toilet rolls
Kitchen towels
Serviettes
Jumbo tissue wadding
Brands:
Correll Royal – a two-ply product available in packs of 9 and 18
Correll Single ply – available in packs of 10 and 20
Private label products
Current paper machine:
2.6m wide paper machine
Capacity 30-35 tonnes per day
Speed 650m per minute
New paper machine:
2.7m wide paper machine
Capacity 45-50 tonnes per day
Speed 900m per minute
[/box]