At Kimberley-Clark's Enstra mill in South Africa they can't make enough tissue to meet the demand. TWM spoke to the man who aims to steer the tissue giant towards that potential growth as consumers' trading-up becomes more and more routine.
South Africa, known for being the rainbow nation, boasts a population that is uniquely diverse. Spanning nine provinces, it's home to over 51 million people. Driving through the busy streets and into the outskirts of Johannesburg, the diversity of the consumer base is very evident. We pass grand, high-security houses next to high-rise, designer shopping malls, areas of mass regeneration, as well as local corner shops on the edge of over-spilling townships and spaza shops.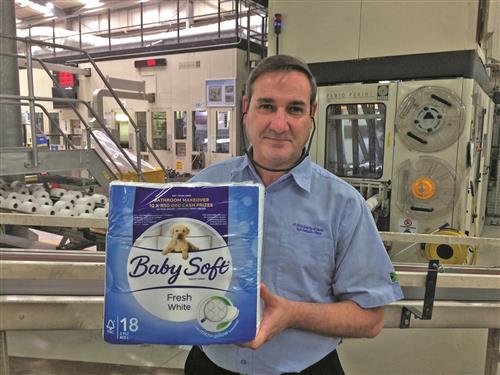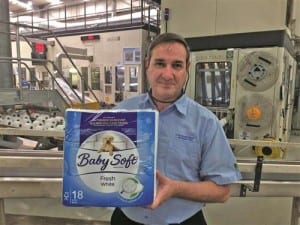 "Providing the essentials for a better life is key to the way we do business", says Tony Hulme, mill manager for Kimberly-Clark Enstra mill. "We place our consumers at the heart of what we do and are always providing consistent, quality products."
The Enstra site is based in the province of Gauteng, which was formed from part of the old Transvaal Province after South Africa's first all-race elections in 1994. It encompasses two of the country's largest cities – its administrative capital Pretoria, and also its largest city Johannesburg. Both are highly urbanised and with its population of nearly 12.3m people, it provides a large percentage of the company's customer base.
Hulme is an Englishman and brings a little extra diversity into the mix himself. He says that on average the tissue market is increasing year on year by 7% with more consumers entering the marketing place and a large portion of the existing consumer base starting to switch from using one-ply products to two-ply products. "Our offerings ensure that we speak to the consumers' need with offering both a value as well as a premium two-ply offering. However, demand for tissue is simply outstripping supply and it is therefore essential that we continue searching for ways in which we can ensure consistent supply of our products to consumers. "
Kimberly-Clark South Africa has been operating in South Africa for just under 80 years and has a tissue manufacturing and converting facility based on the outskirts of Johannesburg. The site houses a recycled fibre plant – the only one of its kind in Africa – two tissue manufacturing assets and six converting lines. On average the facility is able to supply around 54,000pt of tissue that is converted into 1 and 2-ply bath tissue an away-from-home (AfH) products. Some 25% of production is for use in AfH products while 23% of production is dedicated for private label
On arrival, the company's global "brand-first" attitude is very evident: throughout its 6.7 hectare facility there are clear reminders of the leading brands that the company produces. "We firmly believe that in order to drive successful business performance, we need engaged employees and have been on a journey to ensure that we create a great place to work for our employees. Being proud of who we are, what we produce, our values and the behaviours we demonstrate daily is just as important to us as ensuring we have best-in-class technologies and skills in our teams. Our vision is for every employee to be a brand ambassador"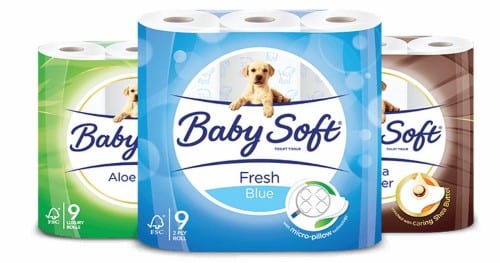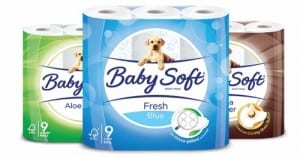 The site's branded bath tissue products are market leaders in the branded product category space, according to marketing manager Tamaryn McPherson: "Our brand promise of softness to the consumer remains key and even though consumers are constantly facing the impacts of the economic downturn, we find that their need for the softness and quality that the BabySoft® product provides them ensures that they keep on returning to the shelf." Kimberly-Clark recently introduced a moist toilet tissue to their range: "Introducing this product allowed us to change the conversation with consumers. It helps to shift the perception that toilet tissue is about personal care and not merely household care," she added.
Acting responsibly towards the environment is another focus point for Kimberly-Clark and the site has been FSC certified for the past 10 years. Both of the K-C facilities are also landfill free and environmentally friendly products is an avenue that the team is still exploring: "Current market research still indicates that having access to environmentally-friendly products would be nice for consumers, however, when it comes down to the wire, they are not quite ready to pay a premium for this," says McPherson. Hulme adds that the perception around recycled tissue products still needs to evolve with consumers: "They believe these types of products to be browny in colour, which is just not appealing to them compared to the white tissue products that they are used to."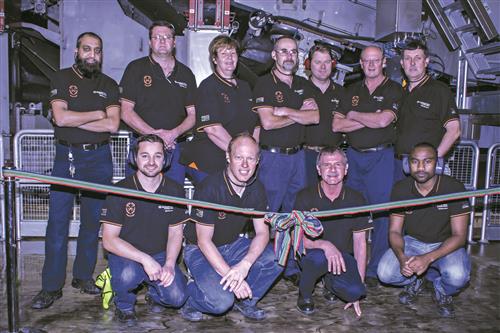 Although understanding of FSC is still very limited amongst South African consumers, K-C says it is making conscious efforts to ensure that visibility and understanding is created of its commitment to use responsibly sourced fibres. Walking around the recycled fibre plant, Hulme explains that the site's paper waste recycling plant is "unique in the whole of Africa, even for K-C." It recycles 42,000 tonnes of waste paper per year. "There is currently a huge demand for recycling paper, so we're supplying several other companies with recycled fibre at present."
Hulme adds that there is continued focus on improving the technical capability of the site's assets: "We run according to best-in-class standards and we continue to invest in ensuring our teams are developed to ensure we deliver on our promise of providing quality products to consumers."
At present, K-C South Africa exports some finished product into West, East and Central Africa. Hulme adds "Although these exports are still small in volume, we have a growing market there and will be looking at effective options to increase supply to this market".
For now, the local market holds plenty of challenges and opportunities. Price inflations on the back of Rand-Dollar, Rand-Euro exchange rate fluctuations are impacting businesses everywhere. Specifically for the tissue sector, pulp prices – especially in the last six months – have been "very, very tough," according to Hulme. "Every month the rand has changed significantly and we're seeing inflation across the board in all categories." As these pressures set in, the consumer is continuously faced with the question of whether they can afford to go two-ply and the risk that consumers downgrade to one-ply is forever present. Hulme stresses "that is why we must ensure the consumer continues to get value and performance when buying our brands."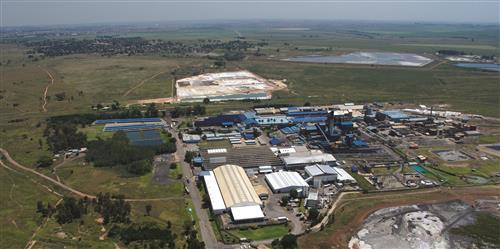 Tissue use is still fairly small but growing in South Africa and K-C keeps an eye on Brazil and other South American countries where tissue markets are more similar than the steady but flat demand seen in Europe. "These countries also provide us with good insights on how we go to market in our traditional trade, which is a fast growing segment for us," adds McPherson.
Significantly, it is the changing dynamics of the local population that hold the most potential for the site. Hulme believes prospects will continue to change significantly in the next few decades. K-C South Africa is in for the long haul.