By Helen Morris, Tissue World Magazine editor
General manager Tian Yuwei epitomises China's economic drive with advanced technology in place and planned, a top class targeted product, and a strategy aimed at changing the tissue culture across a vast region of the country.
Our strategy is to take a large portion of the facial tissue market in northern China," Hebei Yihoucheng general manager Tian Yuwei tells TWM from the company's mill in Baoding, Hebei, two hours drive from Beijing. "Unlike southern China, there is plenty of potential growth there for this market. In the next few years, we will be leading the market there."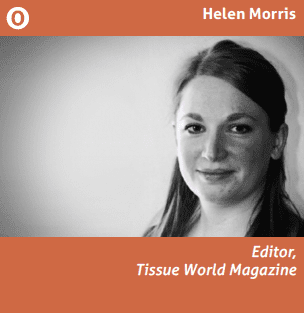 Set in rural China, the approach to the plant is along little more than a dirt track either side of which overhangs rows of peach trees struggling under the weight of the giant red and orange fruit. The company's proximity to nature is echoed throughout the mill: on-site staff grow vegetables; sunflower beds are dotted amongst the paper machine and waste water treatment facility, and the plant is also the first tissue mill in Baoding to use gas instead of coal to generate power. The site is located over 600 (Chinese mu) acres – and there is plenty of room for expansion. Primarily a manufacturer of mats for pets, sanitary products and wet-wipes, Hebei Yihoucheng entered the tissue market in May 2014 with the start up of 25,000tpy Andritz-supplied PM1. A second 25,000tpy tissue PM will start up next year while PM3 and PM4 are coming on stream in the next four years as part of a 2bn RMB investment that aims to produce 200,000tpy once completed. The move into tissue comes after 16 years experience in the sanitary products market, something Yuwei says is vital for a successful diversification into tissue: "It was a necessity for us going into the tissue market. Overcapacity here is resulting in fierce competition and price wars. One of our main strategies to tackle this has to be through our brands and having a strong brand already established in a sister industry is key. We have gone into the tissue market very boldly; it's been a big advantage for us to already have an established brand."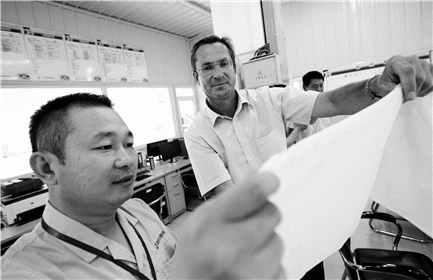 The company's ambition is very evident, yet Yuwei himself is quietly spoken and unassuming. Speaking through a translator, he says the company has needed to invest a lot of money in tissue. "We are new to the sector, but we are starting off high and with the best technology. This means we can be one step ahead of the game." The Andritz-supplied PrimeLine COMPACT PM1 with PrimeDry Steel Yankee has a speed of 1,650m/min and a width of 2.85m and is the first of its kind in China.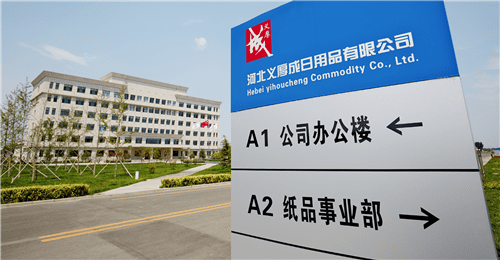 Some 20% of the plant's total production is for toilet paper and facial paper. The focus on facial paper is a result of a gap in the market as well as a competitive move in an overcrowded marketplace, which has resulted in "an inevitable" price war. "Our strategy against the price wars in China is our product," he says. "North and south are very different consumers: in north China, they want a product that is tough and not easy to tear. There, toilet paper is a very versatile product and is used all over the house, including at the dinner table. However in southern China, a soft product is preferred and it tends to be used solely for the bathroom." Brand identity is key: Hebei Yihoucheng has established a new tissue brand through Ni Hao, a four ply toilet tissue product that Yuwei says is unique and of high quality and softness. "We have listened to the market and responded to create a tough and soft tissue product that we are putting into the northern Chinese market," he says. "Facial tissue is one of the main markets in China and the paper makers that are already in it don't have the advanced machinery technology that we do. We want to be the leaders of this type of product in an area of China that doesn't yet have this culture. With such innovations, we think we can win the price war."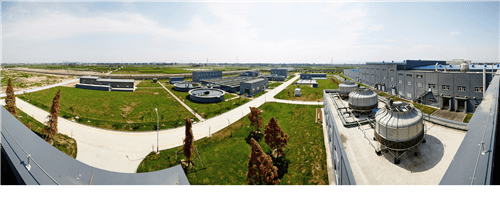 The company's second strategy for dealing with the price war is to increase facial tissue production. "The Chinese economy is growing and growing, especially in southern China," he says. "Demand here is increasing and in southern China people are using more and better quality toilet tissue in the bathroom. We are focusing on the second and third tier cities rather than the very largest first tier. There is also export potential but not for facial tissue. If we produce more than we need we will export and we already export hand towels to Japan." Yuwei says consumers show little brand loyalty to tissue products and that brand marketing is very heavily won with celebrity endorsement. Consumption isn't seasonal and is steady despite the change in seasons. The environment is also a key strategy: regulations set up by the government over the past few years have had a domino effect across the tissue industry. Yuwei says: "It has been a big challenge for smaller players in the tissue industry and this has resulted in many of them closing down. With overcapacity in the market, the mills that are closing are largely producing low quality products at low prices, so we believe it is a good thing for competition."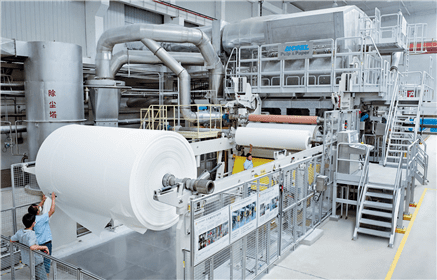 For Hebei Yihoucheng, the regulations "are an opportunity". "We want to push these weaker players out of the market and we are doing that by introducing high quality environmentally-friendly products that are available at a good price. With our experience in the sanitary products market, we have a head start," he says.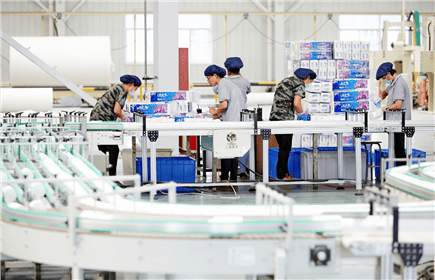 "Environmentally-friendly products are the future and we will continue to invest here. We also want to change people's lifestyle by promoting facial tissue and improving the quality of it so that we can make a good profit. In this sector we can sell facial tissue at a higher price than toilet paper, so the margins are better. It has the biggest potential for us."