By Helen Morris, Tissue World Magazine editor
China is grappling with an overheated market, too many PMs, ageing plants, a dangerous price war, sustainability, shifting consumer demands, and impressive 8.8% average annual growth which could soar again into potential new regions. Here Evelyne Hu, CEO of Asia Pulp and Paper's China tissue business unit, explains her company strategy to TWM.
Gold Hongye (GHY) Paper Group's mill in Suzhou, an hour and a half's drive from Shanghai, packs a significant punch in an industrial park full of China's heavyweight manufacturing companies. The site is home to a staggering 10 tissue machines and 161 converting lines, producing 264,000 tonnes of base paper per year.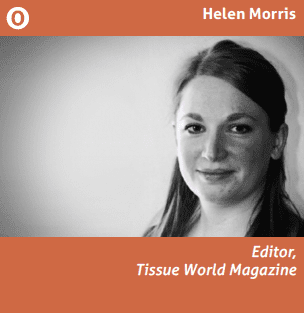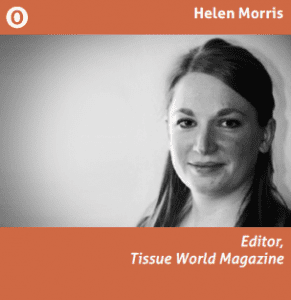 The plant is a division of Asia Pulp and Paper (APP) under the Sinar Mas Group. Over the past few years, APP's tissue expansion into the region has been nothing short of jaw dropping – it had intended to build a total of 52 new tissue machines at mills in China and Indonesia. However, in May it announced it was putting the brakes on its aggressive expansion path, with machine installations due to come on stream after 2015 delayed for a year. Other PMs have been dropped altogether.
Since 2006, GHY has set up eight processing bases located in Tianjin, Shenyang, Chengdu, Wuhan, Fuzhou, Guangdong, Hainan and Qingdao. Currently, the division produces 800,000 tonnes of base paper for household paper per year and processes 600,000 tonnes of finished products annually. Evelyne Hu, chief executive of APP China's tissue business, talks to TWM about what's next.
1. What trends are you seeing in the Chinese tissue market?
Evelyne Hu: "According to the latest data published by China Paper Association (CPA), the national consumption of household paper in 2013 has reached 7.34 million tonnes and the average annual growth rate from 2004 to 2013 is 8.82%. However, average annual consumption of tissue paper in China still has a large gap compared with developed countries given its giant population.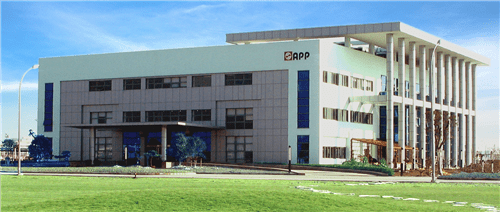 "Generally tissue paper markets in second and third tier cities have been experiencing rapid growth, as people in these areas have not only shown increasing demand for different types of tissues but also pay more attention to the quality of tissue products. So the Chinese market still has great potential for growth."
"As for the overall tissue market, more and more consumers have raised their requirements for quality of life and at the same time deepened their knowledge about tissue. They have started to see that there are different uses for toilet paper compared facial tissue. According to A.C. Nielsen data, the average increasing rate of removable facial tissue is higher than tissue as a whole, and kitchen tissue ranks as one of the fastest developing fields."
2. How are you dealing with overcapacity in the Chinese tissue market?
EH: "The problem of overcapacity at present is largely because the industry is entering into a concentrated period of production release. However, it is believed that as market demand keeps climbing, a balance could be achieved between demand and supply. This moment represents a significant phase for knocking out backward capacity. For us, it is the best way to cope with the challenge by underlining improvements on product and service quality while enhancing its strengths at the same time.
"Respect for market rules is also essential for solving overcapacity. Gold Hongye has advocated a "tracking system for daily production and marketing" among all plants since 2010. In virtue of the system, plants are enabled to adjust production rate in line with instant analysis regarding production prediction, inventory and progress of shipment. In this case, it is feasible to rationalise production scheduling, solve overcapacity to some extent, and thus lead the industry to develop in a more healthy and sustainable way."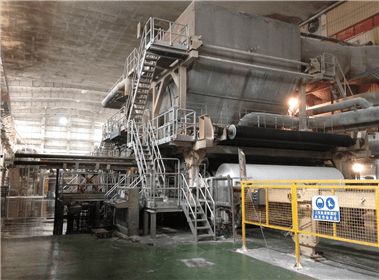 3. How are you protecting your brand identity?
EH: "Brand is one of the most valuable assets of the company and Gold Hongye attaches great importance in protecting existing brands. We have registered appearance patents for all the packaging of our brands, and specially added on the package safety signs addressing five major guarantees, while each of the guarantees is recognised by authorised organisations. Not all the manufacturers in China can behave as responsibly as we do.
"As for the new brands, Gold Hongye is committed to satisfy consumers continuously increasing demand and develop products they will adore and choose."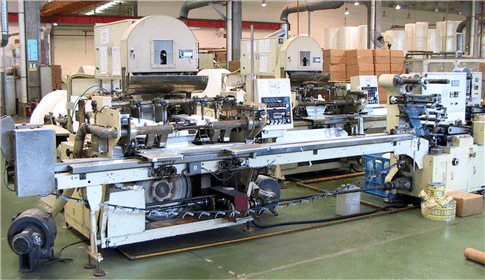 4. What is the potential for export in the Asia Pacific region?
EH: "Among all the consuming goods, tissue products are the closest to the consumer. Therefore, economic development, improving living standards as well as changing consumer habits all increase tissue consumption. As an important emerging market, tissue consumption in the Asia Pacific area is estimated to keep growing.
"Per capita tissue consumption in Macau, Hong Kong, Australia and Japan has all exceeded 14kg, which is equal to western Europe, while Singapore and Korea have also hit 12kg and 10kg respectively. Considering the economic development and large population, these markets still have huge demand and great potential for export."

5. How much of your finished production do you export and are you looking to increase this?
EH: "It has been over a decade since Gold Hongye started to export products and it has gathered sound experience so far. In the last few years, with the improvement of the company's overall production capacity and overseas expansion, our export volume has gone through a continuous increase as well. For instance, the export volume for the first half of this year saw a large rise against the same period last year. Considering the global tissue market, a comparative increase is expected to be seen. Therefore, Gold Hongye will elevate its export volume further by taking advantage of its strengths."
6. There has been a huge investment in capacity in the East China tissue industry – what investment plans does APP have?
EH: "At the moment, the domestic production capacity of tissue is at a comparatively saturated phase. We need to carry out further research and analysis before making any decisions on the future investment plan and focus.
"APP's future investments will be made on two main aspects: firstly on the expansion of plant construction as well as equipment replacement; secondly on the building of Suining and Ya'an papermaking factories in Sichuan province and their going into operation."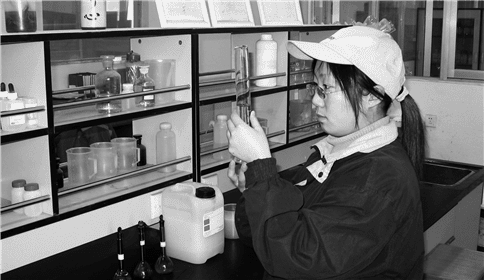 7. What efforts are you making towards environmental sustainability at the plant and across China in general?
"APP-China is one of the most active advocates and practitioners of the plantation-pulp-paper integration and has already initially formatted a green circle of the collaborative circle among plantation, pulp and paper, by planting forest, making pulp in an environment-friendly approach and then producing quality paper products.
"In regards of Clean Production Management, major pulp and paper mills documented under the scope of APP-China's report all followed the fundamental principles of environmental friendly pulp making and green paper manufacturing.
"Gold Hongye has always adhered to a strict cleaner production standard. It is equipped with a dust-free, environmentally friendly power plant and also owns a modern sewage treatment works. Gold Hongye Paper has received ISO 14001 and ISO 9001 System Certifications and PEFC-COC Management System of Timber Chain of Custody. It is currently one among a handful of paper manufacturers to use clean energy generated by the sun. With 20MW of installed capacity, it uses roofs of existing factories to install solar photovoltaic panels for the generation of solar power. The total area includes over 200,000 square metres, with 18 million kWh of annual energy output."
8. How is the changing class structure in China changing the tissue market?
EH: "Since the Reform and Opening-up, residents in both urban area and rural area have witnessed an increase on their per capita income, so is the proportion of disposable income. The improvement of purchase power encourages the tissue consumers effectively, and consumer's demand about specified and diversified paper is increasing, too. A variety of paper including toilet paper, facial tissue, pocket tissue, kitchen paper and wet tissue is now developing fast in place of just one type as before.
"As consumers are increasingly focusing on life quality, their pursuit towards tissue is also changing. The differences lie in: a continuous development on high gram weight or high unit price and high quality roll paper; removable tissue developing from two-layer to three-layer; handkerchief also developing from two/three-layer to four-layer."
9. Are you seeing any increase in private label production in East China?
EH: "In recent years, more and more global retailers have constantly increased their market share of private label goods, while some of them have already engaged in tissue products. Gold Hongye is cautiously optimistic in the potential of this field and pays close attention to that."
10. How is price competition affecting key tissue categories?
EH: "Gold Hongye is committed to the R&D of new products, seeking to meet consumers different needs with differentiated products. Meanwhile, we are in pursuit of enhancement on consumer loyalty by establishing outstanding brand image, so as to prevent ourselves from a price war.
"Consumers have always looked for cost-effective products. As a large manufacturer, it is suggested to lead them to achieve a balance between quality and price instead of paying attention to price only but neglecting quality."
11. What are your top three concerns for the East Chinese tissue market in the next few years?
EH: "Demand for tissue in East China's market in recent years has greatly increased and will still increase over the next few years. However, we are concerned that some manufacturers will continue to produce mixed pulp products that will decrease the consumers requirement for high quality products.
"There is also fierce competition that may lead to lower priced products, thus price competition will raise and ultimately harm the whole market. Lastly, the developing pace in East China is currently slow, for the overall economic status affects this area more significantly than inland areas.
"We are finding that consumers are becoming more and more demanding regarding tissue products' safety, hygiene and quality, as a result of continuous improvement of their income level and living standard. Gold Hongye regards this as both a challenge and an opportunity to further develop in the market."
[box]Factfile: Gold HongYe (GHY) Paper Group
Parent company: Sinar Mas Group
Location: Suzhou, China
Established: 1996
Paper machines: Two supplied by Andriz (width 5.6m, maximum design speed: 2,000m/min); one by A Celli (width: 5.6m, maximum design speed: 2,000m/min); one by Voith (width: 5.6m, maximum design speed: 2,400m/min)
Converting lines: 161 processing lines (143 are in production, 18 are being set up). Suppliers: Perini, Senning
Staff: 13,000 nationwide
Products: roll toilet paper, box facial, interfold facial tissue, interfold toilet paper, pocket facial, handkerchief, jumbo roll toilet, hand towel and wet tissue[/box]