By Helen Morris, Tissue World Magazine editor
China's largest privately owned paper maker, squeezed in its traditional market, is moving powerfully into tissue production. Improving consumers' low brand loyalty and getting logistics and distribution to work effectively are top priorities, Sun Paper's general manager Kevin Liu tells TWM.
One of the main challenges in the Chinese tissue market is the lack of brand recognition from consumers," Sun Paper general manager Kevin Liu tells TWM from the company's Yanzhou-based office. "It takes a long time and a lot of effort to get a brand well established and recognised. The second main challenge is getting logistics and distribution to work effectively, and this takes time also. Our strategy is to invest so we can create a very solid market position with a strong and recognisable brand."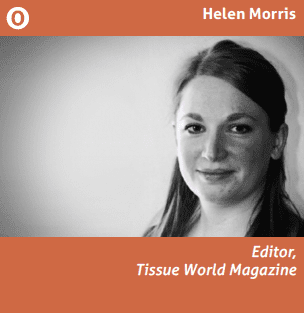 Despite being China's largest privately-owned papermaking company (its annual pulp and paper production capacity is four million tonnes), Sun Paper is new to the tissue sector having started up its first tissue PM in June this year. It has made its ambitions in the tissue industry public when it said it will become one of China's five largest tissue producers within the next 10 years.
"We've been planning to go into tissue for years," Liu says in near-perfect English. "We have no choice. This is a crucial sector for the long term development of our business."
Established in 1982, Sun Paper's business now includes papermaking, chemicals, foreign trade, power, scientific research, forestry and pulp, hotel, investment, textiles and food. It has sales of 23 billion yuan and more than 10,000 staff. Its fundations as a pulp and paper manufacturer for the printing industry has been an advantage in setting itself up for the tissue market: "While we're late into this sector, our knowledge of the consumer business and pulp production have positioned us well in it," he says. "We continuously study consumer and market trends and as a result our product is very marketable. While we are still small in tissue, we will be expanding rapidly through investment and also diversifying our product range. We have achieved more in three years than competitors have in 10."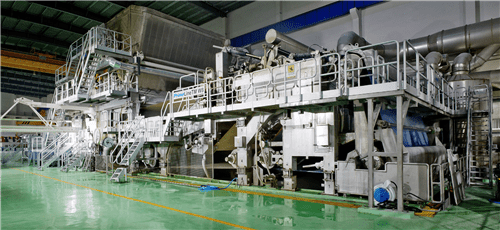 As profits for paper manufacturers in the printing industry are squeezed around the world, Liu adds Sun Paper is one of the few paper companies still making profits in the printing paper business in China. Yet he says its profitabilities have been "squeezed significantly" compared to years ago, while there have been opportunities in tissue. "There's substantial overcapacity and the impact on the printing industry from the internet has really made an impact," Liu says. "We had been making a loss in this sector so we've diversified. Household tissue paper, diapers.. these areas have lots of potential as they're driven by urbanisation and improved living standards."
Despite China's massive population, per capita consumption of tissue is currently just 4.4 kilos compared to neighbouring Japan at 15 kilos. In China, there is also tonnes of overcapacity. "The aim for 2020 is that per capita consumption here is 10 kilos," he says. "The tissue industry here is just starting, it's like the printing industry was 10 years ago. Now we're seeing more buying power from consumers and these trends are a result of urbanisation; many people in China didn't use that much tissue, but now more and more people are moving to the city and adopting a more varied culture of tissue product use."
This changing dynamic is seen even in fourth and fifth tier cities: "People are changing the way they use tissue, we are definitely seeing an increase in high-end tissue products," he says. "China is very different from the UK and other stale marketplaces. Sizes here aren't standardised and we are also seeing different uses of tissue products across the country: in the north, people like multi-purpose products and 50% of the usage is to clean the table, so the quality of the tissue is very different. Coreless toilet paper products have 50% of the market share in northern China."
Besides coreless tissue, he says the unique nature of soft pack facial products in terms of their fast growing and multi-functional uses in China, has taken lots of share from box facial and even handkerchief facial. "It is also a main reason why kitchen towel is not as popular as it is in the western world" he says.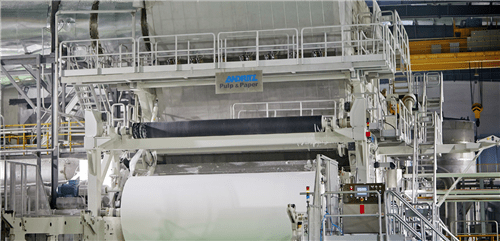 There are still very few high-end products that are based on raw materials and Liu says it's another area of interest. He believes the use of straw pulp is being faded out and won't be used at all in 10 years time. As for recycled pulp, China's lack of a systematical recycling system means demand for recycled products isn't there: "It will come in time but at the moment, consumers don't like recycled products and we aren't seeing any demand for recycled pulp products here. Consumer behaviour in China is 80/90% from virgin pulp."
Unlike in Europe, Liu says private label has no chance of dominating in China. "Brands will stay the major business," he says. "Private label will develop here but I don't believe that in big cities it can be a dominant force. Private label is just getting started here, it has less than 5% of the market. It's growing, but ecommerce affects this business. Ecommerce is growing very quickly and is aggressively taking share from the supermarkets."
Following intense consolidation over the past few years, Hengan and Asia Pulp and Paper claim the number one and two spots in terms of market share in Chinese tissue production, but Liu believes that opportunities to lift capacity and consolidation have been missed. He adds that while Kimberly-Clark is number one in the world, in China it just focuses just on diapers. SCA, he adds, has "a very clear strategy" with its move further into the Chinese market through Vinda: "SCA comes from a sustainable point of view which it has built up in Europe, and this is certainly a long term advantage for them. Vinda wasn't a big company before but it had a reputation for quality bathroom tissue."
With the rapidly changing market dynamics, there was "no question" Sun Paper needed to have the most advanced technology. In June, it started up PM27 at the Yanzhou mill in Shandong province. Supplied by Andritz, it has a width of 5.62m and a design speed of 2,000m/min. A second identical PM is scheduled to come online at the site in early 2015 and both PMs will produce 60,000tpy of high quality facial and toilet paper. Converting facilities were started up in September 2013 and production at the end of next year is expected to total 140,000tpy.
The long term strategy of a business is very important in the Chinese market: "Competitors such as SCA, they are very experienced with a strong research team, but we know the Chinese market which is an advantage for us. We already have a series of new products and we will launch them in the next few years and target the third, fourth and fifth tier cities. Consumers in Shanghai, for example, are loyal to fancy brands."

He adds the mid-term strategy also includes participating in industry consolidation through merger and acquisition or partnerships with international brands or cutting-edge technologies for tissue, diaper or sanitary towels which he says will compliment the
organic growth from start-up to regional brand.
Export also makes up a part of the Sun Paper business and the company brings raw material in from abroad to process and prepare for re-export into the USA, Japan and South Africa. "In the USA, it's a flat market, but it's still a big trading platform for us," Liu says. "We also look to trends there and in the Japanese market. For example, the product structure is very dynamic in Japan. It's our mid-term business strategy after our focus on China and export of finished products and establishing our brands."
While Liu admits he doesn't like the price war in the market, he says it's an opportunity for the business as it's also a large pulp producer with its own power plant, which is a cost advantage. "Brand loyalty here means it's difficult to take from the big players as a new player," he adds. "So we are directly competing with the brands already established. The cost will be high .. getting onto the shelf space is very difficult but we will spend more money and time with this. We're innovating as well, producing products with scent. We're improving product quality as well as bringing down the cost."
He says as the company is growing very quickly, consumers are getting used to seeing the company's brand. "We are investing a lot in creating brand recognition and are aiming to build it as a regional brand in the next few years. Brand loyalty here is very low, tissue is largely a functional product here. But we have a consumer business background which helps us with the distribution of our products. We are confident we will win the game and how we differentiate our product is to do with the Chinese consumer."
The culture of "traditional China", he says, that doesn't use many tissue products, is still strong but it is changing. "Urbanisation isn't completed yet. The route to market is still largely through traditional markets. But there is a lot of change and with that comes opportunity."