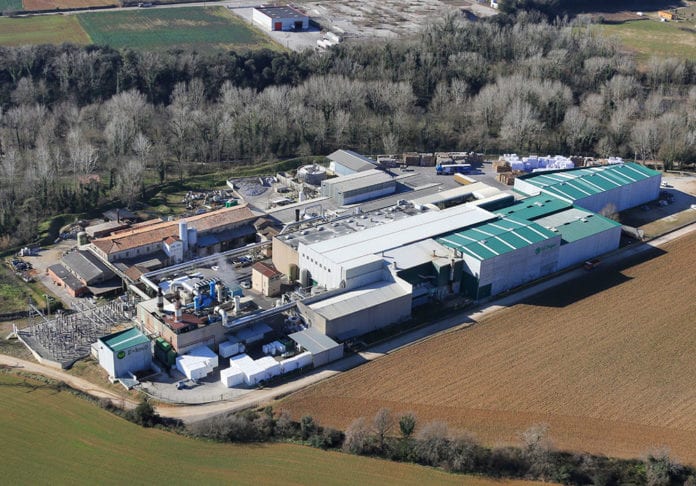 TWM first met Joan Vila – chief executive, L.C. Paper – at the company's Besalú, Girona-based site in 2013. As 2019 draws to a close, we return to interview the environmental pioneer to get the latest on the company and the Spanish tissue market.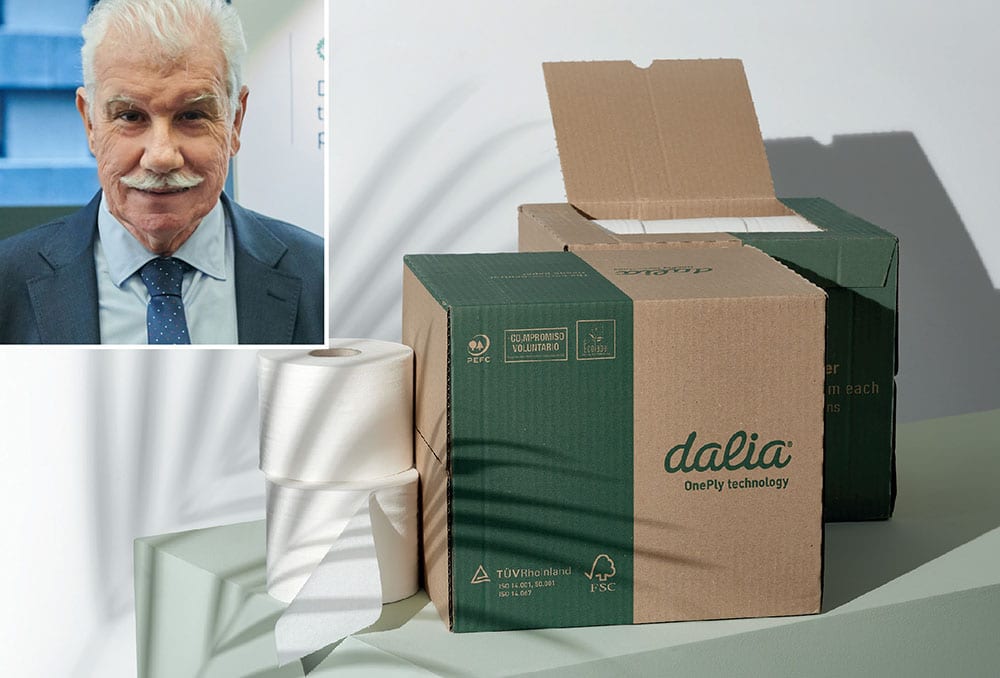 TWM/1: What's the latest news at L.C. Paper?
"2018 was a particularly difficult year for tissue paper producers in Europe and particularly in Spain. The high price of pulp, together with fibre supply difficulties during the summer months, and a noticeable increase in the production capacity of the Iberian Peninsula were complicated barriers.
"This led us to develop the export market even further, incorporating new destinations in South America and the Middle East. We also started for the first time to migrate part of the factory's production towards the consumer market focusing on sustainable products, since we detected an increased interest in paper concepts focused on minimising environmental impact, something that we have done for decades now and which has intensified since we are a carbon-neutral company.
"Those new countries and markets allowed us to cope with the complexity of the Spanish tissue market without suffering.
"We have also been busy with the design and engineering process of a 5MW solar power plant (photovoltaic) which is awaiting the regulator approval and hopefully will be launched in late 2020 to early 2021."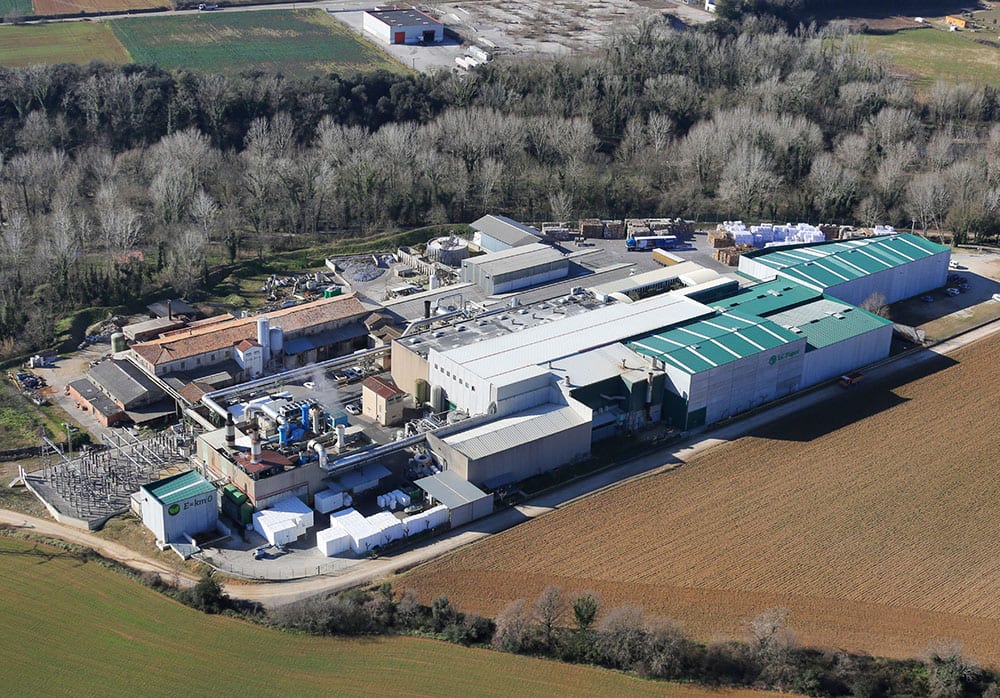 TWM/2: What changes have you made at the site in the past few years in terms of environmental sustainability?
"Our plant has focused most of its efforts during recent years towards achieving zero emissions in manufacturing. For this purpose, the hood of PM2, supplied by Toscotec, was adapted to use only residual gases from the cogeneration, the thermocompressor was changed and a biomass boiler was installed for steam generation.
"In addition, the software of both paper machines was modified to calculate real- time CO2 emissions during manufacturing. The result of these investments allowed us to recently break the barrier of 0kg CO2/t emissions in PM2 and 155kg CO2/t in the A.Celli-supplied PM3, a result that we will continue to improve in the upcoming months.
"We are now the first European tissue manufacturer with carbon-neutral production lines.
"It is important to differentiate those companies that decrease emissions due to nnovations in energy sourcing and process engineering from other companies that simply compensate their emissions by paying third-party compensation programmes. It is a really complex challenge to reach zero emissions, since it does not only imply rethinking how the company sources its energy and materials, but it also requires adapting the manufacturing processes, products, packaging… each operation of the company is strongly impacted by that cross- department goal.
"Apart from the energy field, our sustainable commitment has also gone through the design of new product concepts. Recently, for example, we have introduced a line of "nature" toilet products made of unbleached fibres, which are not chemically altered.
"For the first time this allows for an unbleached product with ISEGA food contact certification, which is a way to pursue and guarantee the excellence on hygiene."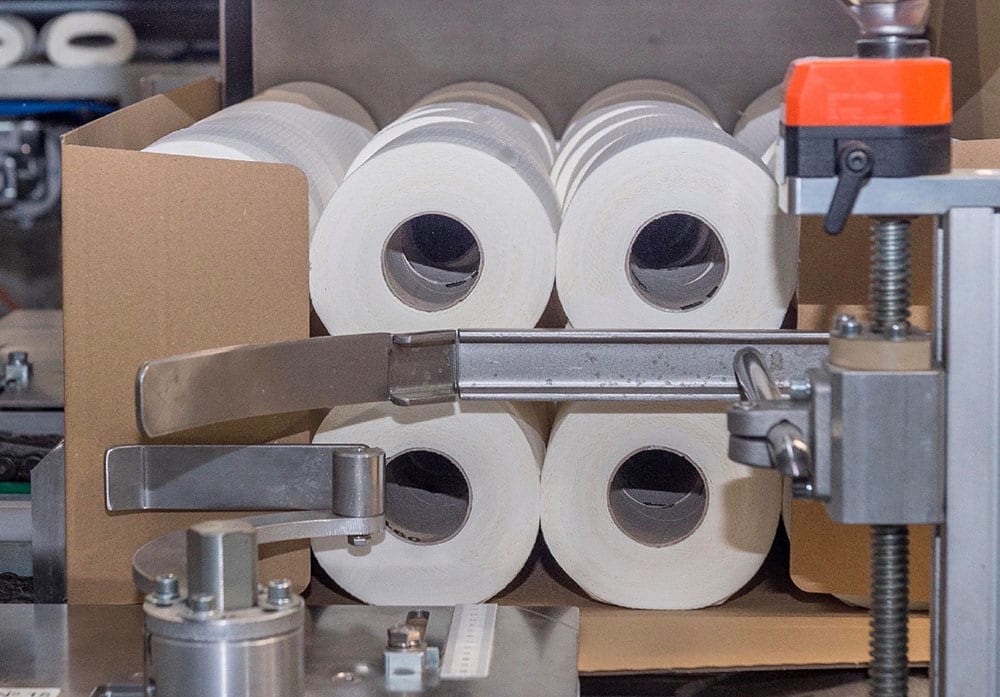 TWM/3: Are environmentally- friendly tissue products becoming more popular in Spain?
"Sustainable tissue paper is a concept that is very close to being admitted in the market. The discredit of plastic, together with global campaigns to reduce CO2 and the increasing pressure of climate change policies are captivating the interest of retail giants for the first time.
"Very recently, for example, a large retail company told us that our "tissue paper in
a cardboard" concept is too disruptive to be incorporated at this time in their stores but wants to maintain contact because it perceives that the market demands alternatives to plastic packaging at high speed.
"We are in an awakening in terms of rethinking consumer tissue products, especially in terms of sustainable packaging, for which our company has been preparing for years and to which we are very well positioned."
TWM/4: What volume growth are you seeing locally?
"The tissue market here does not grow when GDP per capita, the population, and the number of tourists does not grow. That is why it will be difficult for it to grow further, taking into account that any movement towards sustainability will also decrease total consumption in tonnes.
"This question should also be asked to those responsible for the launch of the new tissue machines placed in the Iberian Peninsula during the last year, whose motivation is very difficult to understand in a scenario of zero market growth. This scenario forces us to be very aggressive in export."
TWM/5: Is there saturation in the Spanish tissue market and if so, how are you dealing with that?
"Production in the Iberian Peninsula is over 1,100,000 tonnes, with a stable consumption of 860,000 tonnes, which means we have an over-production of
27.9%. This forces us to export even more and to manufacture different products from the majority to escape the price battle. This situation inevitably leads to the closure of less efficient plants. It is a clear situation of Darwinism that demands knowledge and imagination to survive.
"In our case, many years ago we decided to position our company as the benchmark in sustainable terms, so we have slowly fled from the main battle of the market and have looked for niches in which environmental characteristics are valued above all.
"This is a position that is hardly improvisable by the other manufacturers, since it requires rethinking the energy sourcing, the engineering of the machines, the production processes, the product design, the packaging… something that entails a reorientation of the company that lasts for years. That is why we are optimistic about the preservation of our market position."
TWM/6: How is the slow population growth in Spain impacting the tissue market?
"The population in Spain – both residents and tourists – is currently stable. Since 2008 the population growth is zero or slightly negative, oscillating between 46m and 47m people.
"Regarding the number of tourists, it seems also stable since 2017, reaching 82.6m foreigners in 2018, with current growth close to 1% per year. This leads to the zero growth in the demand for tissue that we mentioned earlier."
TWM/7: How are economic events in Spain impacting the market?
"The external and internal circumstances of Spain will affect the economy. On the one hand, the US tariff conflict has led Asia Pulp & Paper to enter the Iberian market. Brexit will also affect the Spanish economy, as will do the decline of the entire world economy. Although the tissue sector in Spain is strongly competitive, the slowdown will reduce domestic consumption, which is particularly unfortunate in an overproduction scenario."
TWM/8: Are you seeing an increase in demand for private label products in Spain?
"I don't think there is any particular sector with current growth in the Iberian market. It is possible that there are some specific transfers from traditional brands to private label products, but we are not detecting particularly relevant movements in this regard. However, we are detecting for the first time a high demand of private label products for online-only retailers (e-commerce), which did not exist a few years ago."
TWM/9: What are the main trends you're seeing?
"The general trend of the tissue market in Spain is a decrease in production due to the closure of the most inefficient plants. In the particular case of converting, as we mentioned before, we detect that in recent months, very quickly, large distributors are beginning to push a change in the consumption habits of the population that generates new buying interests: particularly plastic-free packaging and eco-friendly products.
"Our converting concept is focused on that area, with packaging exclusively based on cardboard boxes and products with unbleached fibres. "The ramp-up of our converting line presented commercial difficulties, since the market was not yet demanding this type
of products, but in recent months we have seen how this trend reverses rapidly and the market seeks exponentially sustainable products for consumers."
TWM/10: What are the main challenges for you in the next few years?
"Our challenge is in the consolidation of our position as a top player in the production of sustainable products. As the new, environment-first trend develops, we are sure that many manufacturers will want to join this movement. That is why we are focused on generating competitive advantages to place ourselves as far as possible from other manufacturers in terms of sustainability, so that we can have our own market fully developed at the time when this type of competition intensifies. "On the other hand, the tight margins of our sector are a continuous challenge that requires creativity and good management."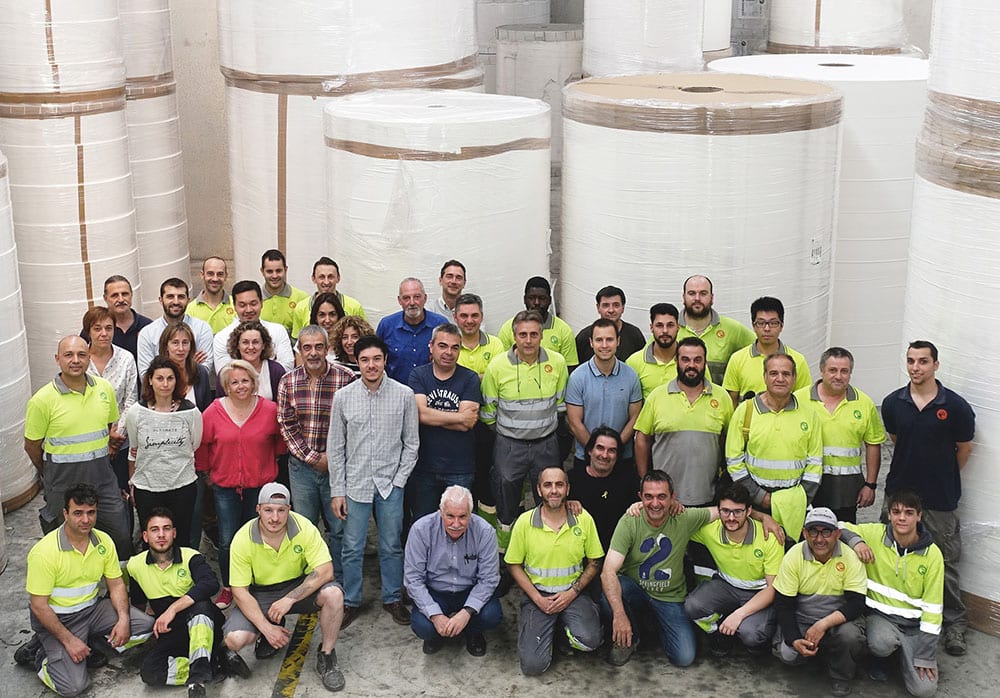 TWM/11: And the main opportunities?
"In the mid-term it is to penetrate significantly into the European tissue market, both in Spain as well as in France, Germany and the Scandinavian countries, thanks to our leading position in alternative packaging and leading in sustainability products development.
"We are a company with 138 years of history and a production capacity exceeding
50,000 tonnes per year, which also has much more modern machinery than the industry average and that has recently reached carbon neutrality, so we are convinced that our position is strong and we enjoy good health in the tissue sector of the Iberian Peninsula."