By Helen Morris
With Russian tissue consumption expected to rise fivefold in three years, Hayat Kimya – the largest tissue manufacturer in Eastern Europe and the Middle East – sees higher quality soft, coloured and perfumed products as a key strategy in a rapidly changing market.
Hayat Kimya's persistent drive to break records, push boundaries and move quickly into new geographical areas has been causing waves in the European and Middle Eastern tissue industry for a good few years now. "We've made tissue investments every year for the last three years," the company's tissue plants global director Lütfi Aydin tells TWM from the Alabuga tissue plant located in the Republic of Tatarstan, Russia. "This year we had to leave a bit of time to optimise our operations. Now we're back to our original pace. Last year we opened up our Iranian tissue mill. And of course here in Russia, where we're aiming to be up and running very shortly in the coming months."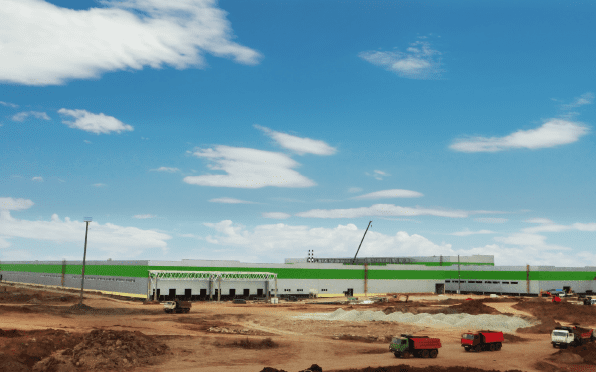 TWM first met Aydin at the company's Izmit site near Istanbul for the Turkish Country Report in 2012. At the time, it had just broken the World Speed record for tissue machines running its Valmet PM2 at 2,210m/min continuously for a 24-hour period. Its latest ventures into Russia, Iran, Turkey and Egypt have further accelerated its growth pace and will boost the company's production capacity to 420,000tpy; this will make it the largest tissue manufacturer in Eastern Europe and the Middle East, and, according to Aydin, the seventh largest player in Europe. The Russian mill is located a three hour drive east from Kazan in southern Russia. Mile after mile of flat and sparse land ends at Russia's second largest industrial complex where all of us – TWM, Aydin, and the plant's director Ergan Gungelen – need a signed and stamped invitation letter to enter.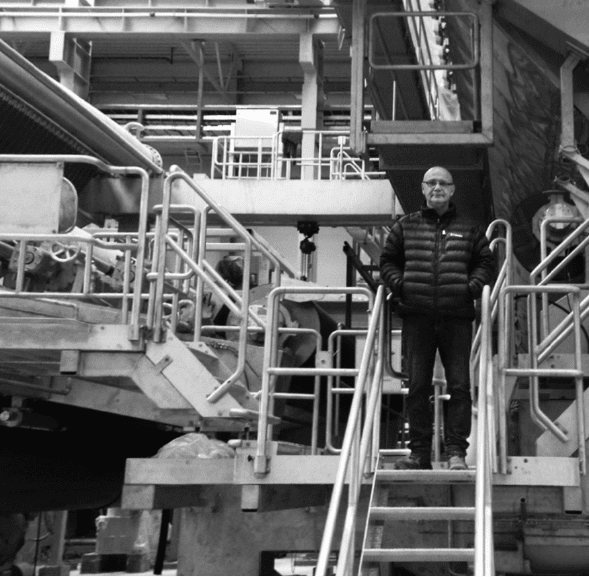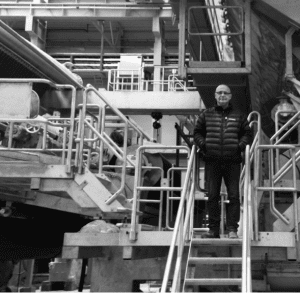 Surrounded by many of Russia's manufacturing giants, Hayat's mill is striking. It's mostly in the final stages of start-up and at the time of TWM's visit it's on a tight schedule to start production in the coming months. "The winter here is harsh, temperatures can decrease to minus 30 degrees and there can be up to six months of snow," Aydin says. "We are committed to making the start up before the harshest of the cold days." Once up and running, the 5.6m Valmet-supplied Advantage DCT 200 TS tissue machine will produce 70,000 tpy of high-quality facial, toilet and towel grades – products that are increasingly in high demand in Russia. The move into the country for the Turkish tissue producer isn't surprising given the potential of the tissue market there. Russian tissue growth before 1990 under the Soviet regime was moderate because of strict economic controls. Tissue then wasn't seen as a necessity. However, after the collapse of the USSR around 1990, and a further five years later, the Russia tissue market started to recover. Since then, consumption growth has increased rapidly. Since 1996, it has risen at an annual average rate of 7.5%; the global recession in 2008 cut tissue market growth but in 2013 it increased 9% to 510,000 tonnes. Significantly, with more and more Russians having a disposable income, it's projected to increase 17% to 725,000 tonnes in 2017. "That's five times the growth potential that we're seeing in the current market," Aydin says. "The current situation in Russia is 3.3kg per capita with a population of 142m+ and demand for 565,000 tpy. In the ideal case and if we take the European average they will need five times the growth potential. That's a big emerging market for tissue and we are capitalising on that. The country has been seeing dynamic economic growth and has one of the largest consumer markets and a unique geographical position." Neighbouring countries have also reached good consumption levels and Aydin says if Russia reaches its full potential it will have greater consumption than in Turkey. "The world average tissue growth is 4.4%, Turkey is 4.4%, Russia is 3% average, so there's still a lot of room," he adds. The Russian tissue market is made up of just a few international players. SCA has the largest market share and Kimberly-Clark is the next largest global player. He says the company isn't expecting to see many tissue companies from other countries come into the market here as Hayat has, "which helps to make our market position strong," he says. "Our market strategy is to make superior quality products. We'll be competing in the market by placing our differentiated brands on the shelf that address consumer needs, so people will prefer our products. Softness is very important for the Russians and there is an opportunity there. We will compete with quality but be comparable with price."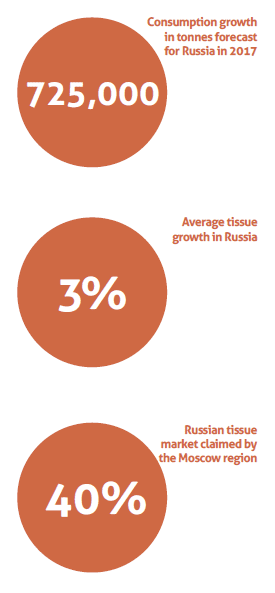 He adds that after you see two kilos of demand in a market place, it starts to grow very fast. "We definitely see acceleration of growth here now up to three kilos. People's habits and ways of living are changing .. many  people in Russia live alone and so they are eating out or cooking alone, and families are also getting larger." Currently, the overall quality of toilet paper in Russia is rather low as the majority of local tissue production in Russia is focused on recycled paper. In Soviet Union times, when there was no toilet paper at all, Russian consumers were first introduced to one ply – one roll recycled products. But habits are changing. While one ply is still a huge market, steadily increasing disposable incomes have meant that lower quality products are in decline. Aydin says one ply toilet paper consumption is expected to decrease in the medium term as more people travel and want better quality products that they see elsewhere. Aydin adds that while two ply toilet paper products still dominate, Hayat will be addressing unmet quality seeker consumer needs. Hayat considered building a tissue plant close to the Moscow region, as that region of Russia is seeing the highest demand for tissue products claiming 40% of the market. However, it decided on the region of Tatarstan because it has some advantages in terms of utilities infrastructure, tax incentives and land allocation. Despite the proximity of Russia to China, Aydin says he's not seeing any particular impact of trends on the Russian market, "just some small demand towards the east of Russia". The current trends are expected to last for the next five years, resulting in a strong Russian middle class. Hayat will also look to sell into the Moscow and St Petersburg markets once up and running. Keeping an eye on Russia's growth trends will establish whether the company opens up a second tissue plant in Russia. "If we see the future is good, we will invest in another paper mill here within five year," Aydin says. "But we want to make sure the first one is going well first."