In the emerging Republic of Tatarstan, Pulp Invest is on the brink of a major start up. With the towering presence of the Kazan Kremlin never far from sight or mind, TWM finds population growth and disposable incomes the keys to the future.
Driving through Kazan towards Pulp Invest's mill, the city's striking pale sandstone Kazan Kremlin is impossible to miss. Declared a World Heritage site in 2000, its construction was ordered in the 15th Century by the Grand Prince of Moscow 'Ivan the Terrible' on the ruins of the former castle of Kazan khans, itself begun some 500 years earlier.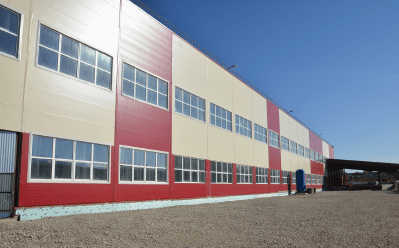 The city is the capital and largest of the Republic of Tatarstan, lying at the confluence of the Volga and Kazanka Rivers in the south of European Russia. It has a complex history that has most recently seen it again become the centre of Tatar culture and identity, and with the return of capitalism following the dissolution of the Soviet Union it has become one of the most important areas for the Russia Federation.
In terms of population, Kazan now ranks eighth in Russia. It is also known for its sport: last year it hosted the 2013 Summer Universiade and it is also gearing up to host matches at the FIFA World Cup in 2018.
Walking around Pulp Invest's plant and the company is clearly nearly ready to start production, which is expected to come on stream at the start of 2015. Once up and running, the 2.80m-wide Andritz PrimeLine Compact II tissue machine will produce 30,000tpy of high-quality toilet rolls, kitchen towels and napkins, which will then be converted into rolled products. They will start at a weight of 14 gsm and both two and three-ply toilet paper products will be produced. Converting will take place at the site on an Amica line supplied by PCMC as well as an Omet line.
"In the past five years we have seen a lot of new demand for these products in this area," Pulp Invest's chairman of the board Stanislav Averyanov tells TWM in English from his office. "Generally across Russia, the tissue market is growing 20-25% year-on-year and this growth is expected to continue."
Russia is undoubtedly a key market for tissue players: its significant growth is underpinned by a steady increase in disposable incomes which has seen consumers trading up and starting to use new tissue products. Tatarstan is a key example, and its potential and the gap in the marketplace was recognised by Pulp Invest when it formed in 2012. The company is targeting the private label and own brand markets with its brands such as Perina.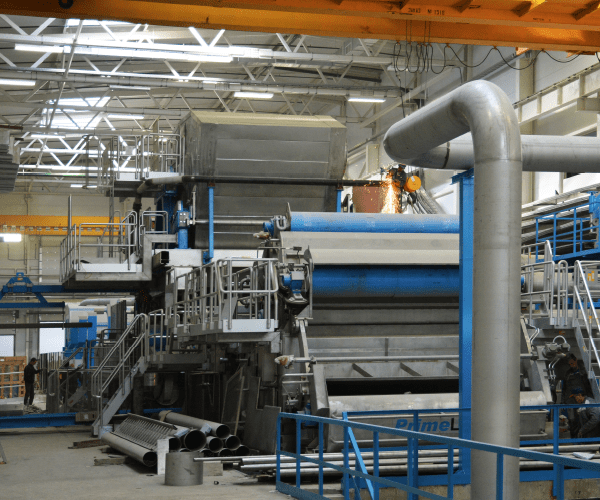 The changing way of life for many people in Kazan is driving a lot of the demand, he says. "There is a rapidly developing tissue market here. The population is growing and with that people are using tissue products more, it is becoming more of a habit. Population growth is having quite an impact and with more money, people here are starting to spend more."
Looking at tissue trends in Moscow and St Petersburg, there is a lot of promise for increased consumption in Kazan and the region. "These two areas have a tissue consumption of around 8-9kg per person. But this isn't a different mentality, it's not like the differences in tissue use which is a cultural choice seen in regions such as northern and southern China. It's a question of money and the level of disposable income.
The Russian tissue market has many small independent domestic players that are feisty in their fight against tissue giants such as SCA, which leads the retail Russian tissue market with a 33% share following the acquisition of Georgia-Pacific's European tissue operations. Additionally, Turkey's Hayat Kimya have just started up its first tissue plant in the country, while businesses such as Syassky are in the general paper production market as well as the tissue industry.
Averyanov says this competition has had quite an impact on the country, and has impacted its own market strategy so that it offers high quality products at a mid-range price. "Our market strategy won't see us selling anything cheaply," he adds.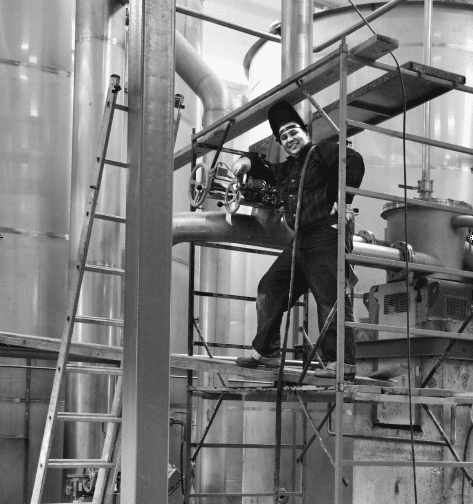 There is currently no overcapacity in the Russian tissue market and Averyanov points out as a knowledgeable aside that cellulose is the only product the supply of which is exceeding demand. "During 2014, we have seen a 5-10% deficit in tissue, napkins, etc. And a lot of low quality paper. In Russia, consumption is around 6kg per person while in other countries in Europe it's 11-12kg per person. So there is potential for us to grow and we expect the market here in Russia to be growing by 5-10% per year by 2018."
As to whether the business will be looking to buy additional machinery once it's up and running, he says it has "a very good opportunity to grow". "For now our plan is to sell the maximum production capacity of the Andritz machine, but then after that, we will be looking to expand further into the local tissue market."
There is export potential and Kazakhstan is one of the key export markets for the company. "It's like the tissue market was in Russia five years ago," he says. "There are some opportunities in the wider CIS regions; they have a big demand for tissue products and there's a great potential for the market there. But for now, our target is to be number one in Tatarstan."