Exporting finished product to 25 companies and with annual turnover of €60 million the Dutch niche player is looking to grow through value-increase
"We're a small niche player," Van Houtum general manager Bas Gehlen tells TW from his office in Swalmen in The Netherlands. "Because we are a very small company we can always find opportunities to grow. We're looking to grow step by step and we're focusing and investing heavily in our brand. We want that brand to grow and make our business value grow." An independent business, Van Houtum has been producing hygienic paper for more than 75 years. It is Benelux-based and focused, but 50% of its turnover is from export business, mainly in the UK and Germany. "We're seeing a lot of potential all over Europe for our sector," he says.
It now exports finished products to 25 countries, but basically not any further away than Greece and the UK. "We're looking instead at value-increase," he adds. "As a small player there are many opportunities around us."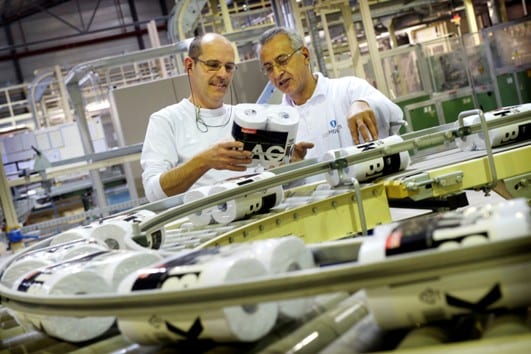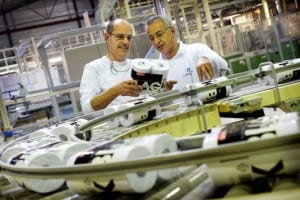 The company went cradle to cradle a few years ago and hasn't looked back. It now produces products for toilet areas such as washing solutions that include tissue dispensers, an area Gehlen says is thriving as more and more businesses start to care about their bathroom area. "It's become ever clearer that as a business you need to take care of your washroom; it's the business card of your company," he says. "Selling the total concept is a great niche to be in."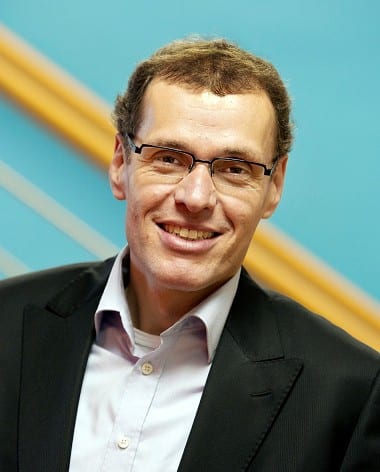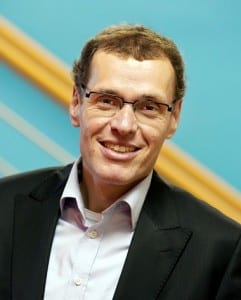 The 190-staffed plant manufactures 42,000 tpy and has an annual turnover of €60 million. There are two PMs and Gehlen is looking to replace the 1ply creping machine in the next few years. A separate location nearby houses nine converting lines: three rewinders produce toilet and industrial products and six lines produce interfold and multifold products.
He adds: "This is where the growth is, where the opportunity is. We're seeing a substantial growth this year. Volume is still growing and we will look to steadily increase our capacity in the next few years with increased manpower. Our focus is a combination of brand and environment, of design and sustainability. There's a lot of market demand for that."
He adds that products are even more environmentally friendly now: "Sustainability is high on the agenda for us and one of our main developments has been the Satino Black brand. It's currently 10% of our Benelux business but this is growing and developing significantly."
'Our focus is a combination of brand and environment, of design and sustainability. There's a lot of market demand for that.'
The Satino range includes Premium (white, multi-ply, 100% recycled paper) Comfort (natural white, 1-ply and multiply, 100% recycled paper) and Basic (1-ply, functional and economical, 100% recycled paper). The production process for Satino Black consumables and dispensers are Cradle to Cradle-certified and carbon neutral. Production of the product included a detailed analysis with the EPEA, an international scientific institute in Germany, of all chemicals used in its production. "The aim was to identify the presence of pollutants but also determine their bio-degradability," Gehlen says. "All the substances that did not comply with strict requirements have been replaced by 100% safe, nontoxic and/or bio-degradable ingredients."
"Traditionally one talks about reducing waste and negative impact but we want to change that so our business has a positive impact for all stakeholders. We make sure our tissue and all additives used are biodegradable and we have developed a product that only has good chemicals, something that took three years to develop. It all relates back to our main market strategy – strong branding and a strong environmental stance and it works."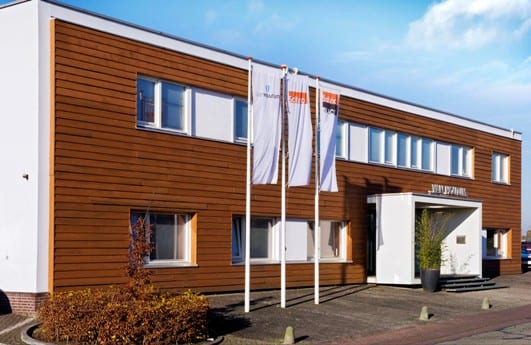 The business has several certifications including Eco Label and FSC Recycled/ 1SO 9001 / 14001 / 18001 / 50001, which Gehlen says "helps the company identify where it needs to improve and also helps set the right mindset within the business so that all staff are fighting the same battle".
'It's become ever clearer that as a business you need to take care of your washroom; it's the business card of your company.'
He adds that safety was "a real issue" in The Netherlands, but now the business has created awareness by implementing a safety management system. "Everything we do has a high focus on the environment and safety," he says. "This is becoming a competitive edge."
In the next five years, Van Houtum's focus will continue to be on washrooms. "There's private label in the business but that's a different story from selling your own brand, it's a different playing field," Gehlen adds. "We were into the retail business many years ago but the fit was better business to business and we're now 100% business to business. However, what we're seeing now is the consumer market is coming to us. The economic conditions here have created a different environment so we're considering going into the consumer arena with the same market strategy prioritising design and environment."
[box]
FACTFILE
General manager – Bas Gehlen
Location – Swalmen, The Netherlands
Staff – 190
Exports – finished products exported to 25 countries
TPY – 42,000
Annual turnover – €60 million
Ranges – Satino range includes Premium (white, multiply, 100% recycled paper) Comfort (natural white, 1-ply and multi-ply, 100% recycled paper) and Basic (1-ply, functional and economical, 100% recycled paper)
Certifications – Eco Label and FSC Recycled / 1SO 9001 / 14001 / 18001 / 50001
[/box]