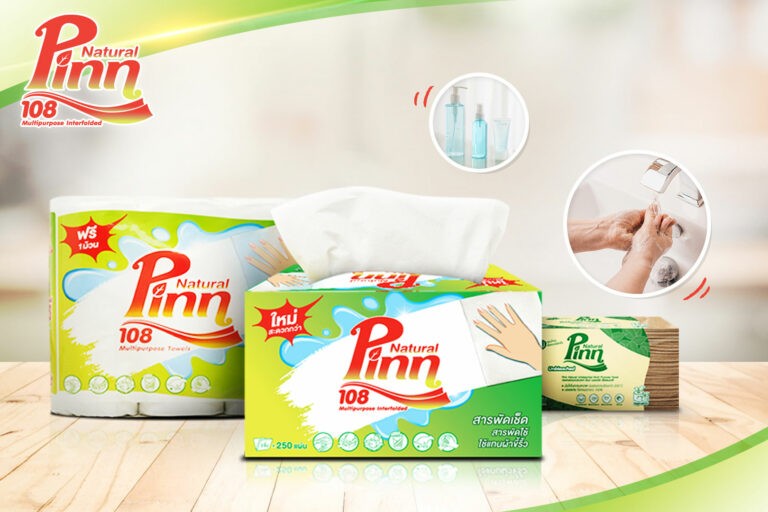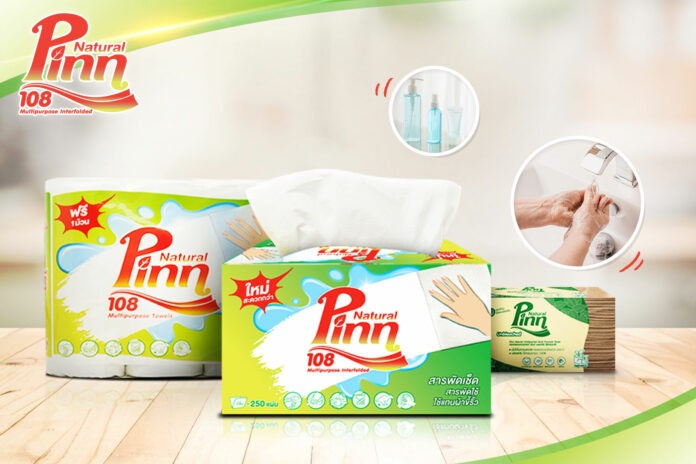 The anticipated rise in tissue use of three years ago has been hit by three waves of the Covid-19 pandemic. TWM interviewed Dr. Sumrit Yipyintum, Managing Director of Thailand's RiverPRO, who believes resulting changes in consumer habits, urbanisation and an aging population will drive an increase in the longer term.
TWM first met RiverPRO's Managing Director Dr. Sumrit Yipyintum in 2018 at the company's Nongkae mill in the Saraburi province north of Bangkok. The lasting impression from the trip was the immense potential for growth in the local tissue and towel markets. Consumption per capita was low, with just half of the then 68.86 million population using tissue, and tissue growth year-on-year was a steady 5-6%. Dr. Yipyintum anticipated substantial growth following the increased adoption of tissue habits through urbanisation, tourism and an ageing population.
Following the outbreak of the pandemic, a very different set of opportunities has occurred. Speaking in June 2021 on a Teams call from the plant, Dr. Yipyintum emphasises the many changes in the tissue market following the outbreak of Covid-19: "The biggest impact has been the drop in tourism," he says. "The larger picture for Thailand's economy is that around 16% of our GDP is from tourists, and since the start of the pandemic tourism has been very negatively impacted. We've lost all tourist activities, hotels everywhere have closed, and employees have lost their income. Around 10% of our working population is working in the tourist sectors, so the outbreak has really had a negative effect on demand for both the AfH market and the purchasing power of households."
Thailand is currently in the middle of a third wave of the pandemic. Dr. Yipyintum references Facebook's Movement Range and Google's Mobility Data, which show population movement during the past year and a half: "In the first wave of the pandemic in April last year, we had our first lockdown and there was very little mobility across Thailand, people just stayed where they were. The situation then got better and there was more movement, but then we encountered the second wave in January 2021." Despite cancelling the country's famous Songkran water festival – Thailand's New Year's national holiday and a peak money spending period for Thais – the Thai people still travelled around the country to visit their relatives. "So the third and the most severe wave began in mid- April 2021."
Most fast-moving consumer goods sales have been impacted from decreased household income. While traditional trade remained fairly consistent across Thailand, it has gained from the government's relief and stimulus packages since January 2021, mainly from the subsidising of half the cost of consumer products purchases from an involved traditional trade shop of up to 3,000 baht per person per month. On the other hand, modern trade took "a big dip" in April 2020, and again in January 2021. "It's now still on a continuous downward trajectory away from pre-pandemic levels," he says.
People are afraid to go shopping at big and crowded hypermarkets and have reduced the number of times they visit, going less often but buying more in a single shop. "This has been a key change in the consumer market. However, it's also presented an opportunity for the tissue market: e-commerce. We have seen the number of people shopping online for household items has increased, but not much for tissue yet. This is because most of the products manufactured and sold in Thailand are a soft roll. The delivery cost for short and bulky rolls is not worthwhile for stores to sell online. However, with an increasing number of people buying things online, manufacturers eventually have to improve their products to respond to the change. While toilet rolls are by far still the most popular product, paper towels are seeing the most product growth."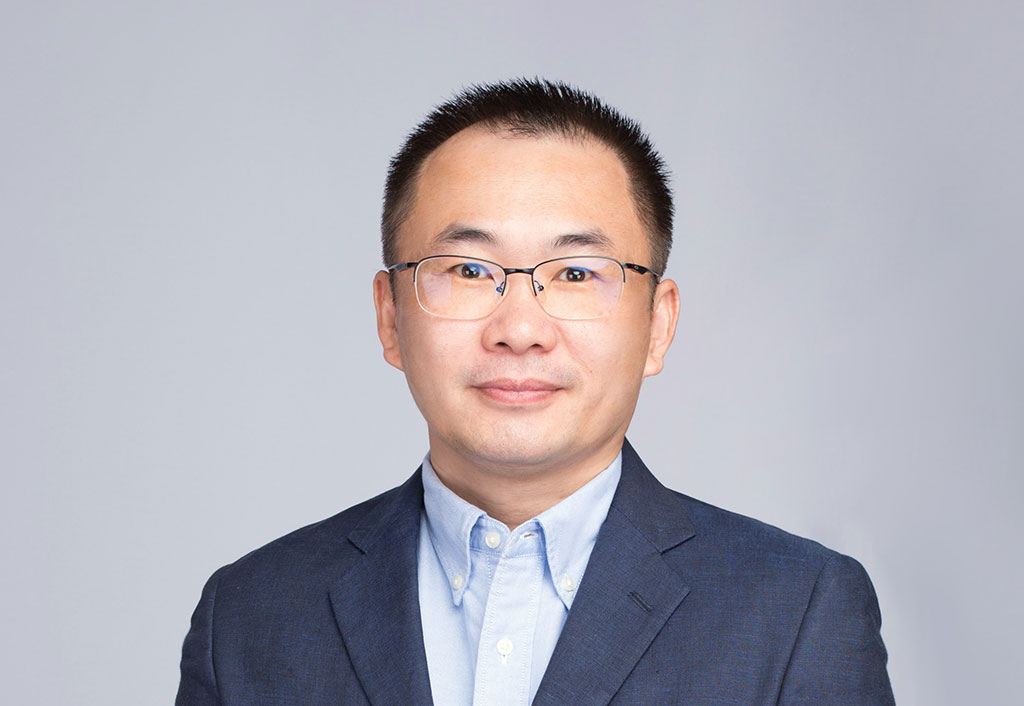 AfH has seen the biggest impact in the tissue sector: "The kingdom's hotel occupancy rate is still at the bottom, and restaurants don't allow people to eat inside, they have to buy food and take it home. Because of this you can see that the behaviours surrounding tissue paper use are now very different. When you have dinner in a restaurant, tissue is a free product there so you use however much you like. But for takeaway orders, they just give you one small piece of tissue. So even though they've opened restaurants, tissue consumption has dramatically changed."
In comparison, he cites the severe flooding that occurred in Thailand ten years ago during the 2011 monsoon season: "When we had that disaster, most people and organisations gave a lifesaving pack to sufferers, and in that pack they put tissue paper. So, people got tissues, and that really helped to introduce tissue to a lot of people in Thailand that hadn't used it before. But for Covid, there has not been that same support. I haven't really seen an increase in demand for tissue from new users."
It will be a "long, long recovery," he says. "Even more for the AfH market." The opening of the economy, he says, mostly depends on when the vaccine will reach the necessary levels for herd immunity. "According to the Bank of Thailand, one scenario is that we will get herd immunity in the first quarter of 2022. If so, then the number of tourists will be 15 million people, which would be positive for Thailand because then our GDP will have about 4.7% growth in 2022. The second scenario is that we get herd immunity in third quarter of 2022. Then the number of tourists will drop, from 15 million to just 12 million, our GDP will grow at only 2.8% growth, and people will continue to lose their income. Lastly, the third scenario is that we reach herd immunity in the fourth quarter of 2022, and then we will see a drop to only eight million tourists. At present, the most likely case is the second scenario. So, this year and next year will still be the worst years for AfH products because we simply won't get enough tourists back yet."
RiverPRO is still active in the AfH market, which makes up about 25% of its production, alongside 70% for consumers and 5% for Jumbo rolls. He aims to go more into the consumer market this year while maintaining the company's position in the AfH market: "Since offices have closed down, people are now working from home. Moreover, the pandemic has led to more concern about personal hygiene. Even though we have seen just a small increase in demand from the consumer market, I believe that it will drive more demand in the long term. With the government's subsidy programmes to traditional trade shops, we'll focus on utilising our experiential nationwide sell and distribution networks to penetrate the traditional market. And for AfH, we'll continue to introduce our value for money AfH products to our new customers, who are looking to survive this severe situation by reducing their costs."
As a main producer for private labels in Thailand, the company will continue to work closely with stores to provide better solutions to benefit both the stores and their customers: "Because of the number of visitors who are afraid to go shopping at big and crowded hypermarkets, private label products are decreasing and branded products are aggressively expanding in order to maintain their market share. We have to work more closely with stores to maintain our sales by providing better alternative solutions to consumers."
Moreover, the company's environmentally-friendly products, including unbleached products, will have more potential from increasing green awareness: "Because of the global warming issue, the Thai government recently initiated a green procurement policy. This policy won't only provide opportunities for our environmentally-friendly tissues in the AfH market, it will also create more green awareness in people in general."
The company's export regions – Laos, Cambodia and Myanmar – are also suffering from a drop of tourists. "They have the same issues as Thailand: they depend on tourism, so we have stopped exporting there because of the drop in demand."
The business hasn't needed to reduce the number of its products, and still operates four tissue machines in two locations on the outskirts of Bangkok, its Taeparak mill in Samutprakarn Province and its Nongkae mill in Saraburi Province, with a total capacity of 54,500tpy. Recent investments have included conveyors, packaging machines, a warehouse, and a rooftop photovoltaic power station in order to improve productivity and energy cost.
Investment plans include opportunities for exporting wet recycle pulp and the business is also looking to improve its stock preparation lines and converting lines. "Our productivity improving plans also include training our employees. And a new way we have to work with our suppliers to keep our machines running effectively without onsite visits… it's been a new and big learning curve."
An opportunity could also come through China's Belt & Road Initiative: "Whilst we haven't seen any direct effect from the initiative yet here in Thailand, China's policy on banning waste paper is something that has impacted us. After the policy was implemented, besides the changes in raw material prices there have been many requests whether we can supply a wet recycle pulp to China, so this is an opportunity for us to use our deinking line to produce and export the pulp to China."
Dr. Yipyintum still believes tissue and towel demand will continue to expand in Thailand: "In terms of consumption per capita, we are still very low. The most influential factor will continue to be urbanisation and an aging population. In addition, I believed that Covid has elevated an awareness of hygiene and will drive demand for tissues in the long term."