By Helen Morris, Tissue World magazine editor
A rapid introduction of all the big retailers into the Romanian tissue market has challenged the mainly local tissue manufacturing companies to step up their game
In the six hours TWM spends at Petrocart's Piatra Neamț-based site, director general Adrian Vais's conversation ranges from the Romanian tissue market to the benefits of regular swimming for the body's blood flow; where the Chinese tissue industry will build its bridge into the rest of the world; his love of local Romanian art, the vital philosophy behind skiing; and a café he once visited in Cuba frequented by the notorious American gangster Al Capone.
His English is superb, as are his frequent use of metaphors to emphasise his many points, and he speaks with consideration and humour throughout the interview.
The mill is located minutes from the bustling city of Piatra Neamț in the historical region of Moldavia, eastern Romania, and close to the border of the Ukraine and Moldova. It lies in the Bistrița River Valley and is surrounded by the Eastern Carpathian Mountains, none of which are visible during TWM's trip as the city and mill are under heavy snow and clouds.
Vais's office is home to several trophies, a sculpture, and eight or so large pieces of local art. The office doors appear to be clad in leather, and during our meeting he brandishes a piece of transformer board shaped like a riding crop. He takes great delight in using it to emphasise his opinions throughout our chat, in particular when talking about certain competitors.
The transformer board is in fact part of the company's deep manufacturing history, which goes back 107 years. Petrocart started producing boards from wood in 1908 and then transformed its business to produce writing papers and quality tissue on an old machine. The focus is now on tissue, which Vais says "is largely recession-proof". "I don't want to have a museum here, we have to keep moving and that's why we've invested in the new Toscotec machine to stop old unprofitable activities and start new profitable ones." The new "baby machine" was started up in May 2014: "It's been something new every day," he says. "But something new keeps us moving in life."
The investment was made in response to fast changing conditions in the Romanian tissue market. Over the past few years the country has seen the rapid introduction of big retail channels which have substantially changed the face of the marketplace. The arrival of more supermarkets, hypermarkets and discount stores has also heralded the arrival of private label products, and it continues to change the face of retail tissue. "We had a very solid market without modern systems of selling," Vais says, "but that's changed dramatically over the last few years in particular as we've seen the introduction of all the big retailers, Metro, Carrefour.. a lot of the German supermarkets as well as the French and Belgium."
This has instigated a consumer shift from standard to economy tissue products and there still remain largely underdeveloped tissue categories and regions throughout Romania. "Private label is very, very powerful," he says. "In all Romania it has 70% of the market, although I believe in the future this will decrease to 50%. We will see this drop because we will become wiser and the fight will depend 100% on prices, and we will continue to increase our expertise and efficiencies. We will fight back with our own brands." He pauses, before adding: "It's like the naughty corner at school, we should have that here. I do hope this 70% will decrease anyway, I am not Mighty Mouse."
Other players in the Romanian tissue market are also "quite unlike those in other markets in the country". "They are all largely local players here. Even in banks, aviation or car production, they're all 100% foreign-owned companies. Globalisation is everywhere, but not in tissue here, not even in converting. And that makes it very interesting."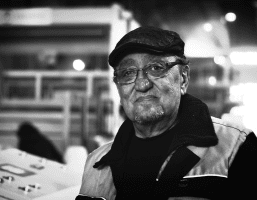 Sofidel is one global company that fairly recently came into the Romanian market, and Vais says it "has expertise in many areas, with its experiences with other factories and foreign management. But maybe it's fair to say that we better know the domestic markets here and that they know the foreign markets more. Ultimately, we have the same goal: to make profit."
Turkish tissue players – many of which are expanding heavily – are not in the Romanian market at the moment: "Maybe they have some mother rolls here, but if they're not here now I don't believe they will be tomorrow. They are very, very active, and production there in Turkey is increasing very rapidly. Turkey's population is more than four times that of Romania's and their urbanisation is increasing rapidly."
Romanians also expect to see investment from China, although "not on the level of another Great Wall of China, but definitely in infrastructure". "The gap in terms of consumption and population in China is ginormous," he adds. "In terms of my knowledge, the Chinese philosophy is to do with consuming less and producing more. There is a lot of overcapacity there and that provides a lot of opportunity to export machines to convert tissue products at lower prices. The Chinese are improving their products because they stock for the bigger companies, they stock everything. They want to have a bridge into this part of the world and beyond, so the big so-far unanswered question is where will that be?"
In comparison, there is a substantial difference in the potential that has been actualised in the Romanian tissue market. "It's a very distinctive market here.
Total production is 140,000tpy and demand nearly matches that. Romania exports around 40-50,000tpy and also imports the same amount, and there's a lot of difference in quality and price."
The "big difference" between Romanian consumption and Western European consumption means there's a lot of potential. When Vais started to produce tissue 25-30 years ago, consumption was two to three kilos per capita, whereas in the USA it was 17. Today in Romania it's six to eight, while in Italy it's 20 per capita. "In Romania, urbanisation and what that means in terms if retail products, has to be a part of normal life here. We see what happens around Moldavia, there's constant growth. We see 3-4%, we don't want to be more optimistic than that and sell you lies. In this area, tissue is the single product that is increasing – we're seeing no increase in demand for food or alcohol. Demand for hard liquors in fact is 36% down this year."
While the Romanian economy continues to see steady growth, the demographical make-up is a challenge. "It's not very clear here," he says. "Young people prefer to leave Romania and the population is getting older and older. Romanian incomes are not necessarily becoming more disposable. A lot of Europe is in the same position. We are in Europe and we are still in crisis. The difficulty is investment and whereas countries such as the USA has invested a lot in new tissue machines, Europe hasn't seen as much."
Having said that, he adds that the tissue market in this region is still expected to increase 3-4% in 2014. The product that has the most potential here is kitchen towel and industrial towel, which is available at a moderate price and quality has increased. "The rest of the tissue market here isn't so booming, but there is potential, and also a lot of potential for export."
Some 50% of the site's products are currently exported, although, grinning, he declines to comment where.
The local market is a steadily increase in demand for AfH products and there is growing competition from companies from Poland or Slovakia that are more involved in this area. "But we are trying to change the balance, we are aware of this and we fight. It's just today that the balance is in their favour." Environmentally-friendly products are also becoming more popular here: "The majority of the tissue companies that are still living – which is very important – put a lot of money on it."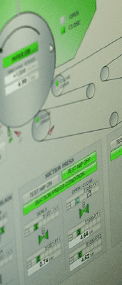 Vais's train of thought is interrupted by his mobile's funky ring tone, which he glances at before apologetically announcing: "Ah, it's important – it's my ski partner!" and briefly answering the call. Moments later he tells me he will soon be going skiing, before adding: "It is so crucial to keep the mind moving, and that is what skiing does. You don't even have to be able to ski well, it's just about being up there in the mountains, it does something immensely positive to your brain cells." He also swims regularly. "It's very important to keep your body in activity, to keep the blood running."
Back on topic, he says the competition is very much present in Romania. "I can't say we all have the same interests at heart, there is a battle here and it isn't very elegant. It forms an intricate pallet of prices, quality and the right timing. We have to apply all of this, we have the obligation."
"Our mill's location in Romania isn't great," he says. "We're not close to the principal cities and the infrastructure isn't in my favour. We push but it's a political game, and political games are too high for us. The European Union isn't investing here, maybe in the future, but not at the moment."
For Petrocart, the next immediate urgency is to improve its converting line. "We actively put our 106 years of experience into our business philosophy," he says. "We are making the transportation easier, and that's one of our main issues. This area is probably one of the very poorest parts of Europe. We push the political games where we can to see better results. In my vision, a lot of interest has to be here to have the chance to balance."