Based in Abu Dhabi, Queenex Hygiene Paper Manufacturing (QHPM) is a subsidiary of Queenex Paper Products. In 2012, it started up a crescent former tissue machine
that produces first-class tissue paper from the high-quality virgin pulp. TWM talked to general manager Medhat Saleh.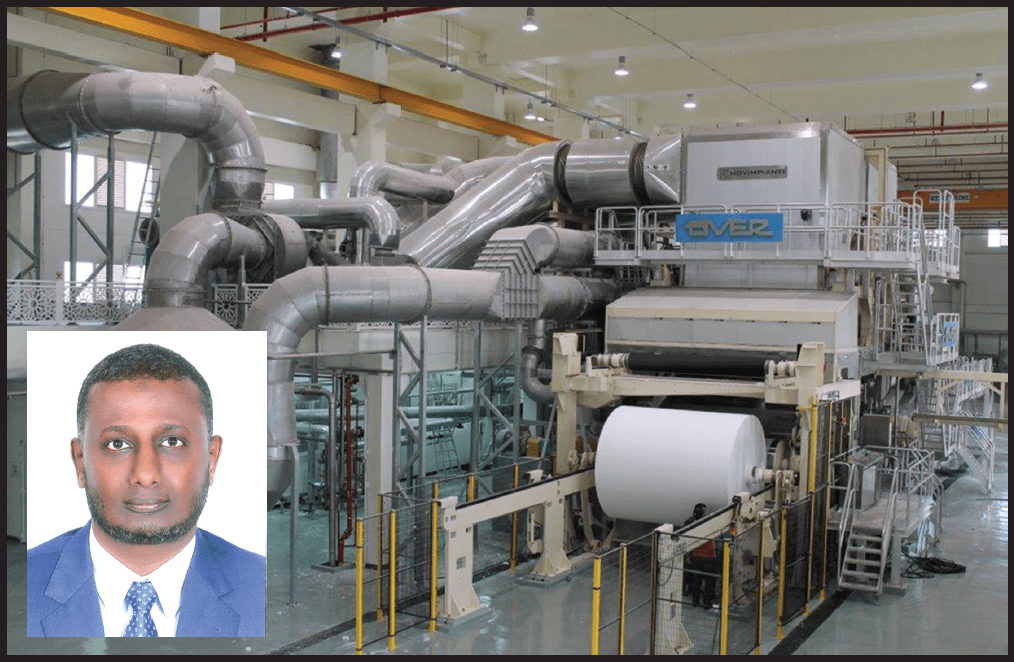 TWM/1: What is your position in the UAE's tissue market?
Medhat Saleh: "As we are producing 28,000mt/annum, we are not the highest production from a quantity perspective, but we can confirm that we are a quality-oriented paper mill and our benchmark in the Cooperation Council for the Arab States of the Gulf (GCC) has made it hard for our competitors. We can confirm that our paper is the highest quality of tissue in GCC and might be in MENA."
TWM/2: What are your growth plans for the next few years?
Saleh: "Our main plan was to expand our production to reach 80,000MT/annum. However, due to the current market conditions … recession, political situation and disputes, etc…. many industries in the region have been impacted. The demand and supply gap indicates supply has become higher than the demand as importation from Asian suppliers due to  lower prices is escalating.
"Our strategy is to strengthen our current position and develop a slight production capacity increment (currently we are running with 88% of machine capacity) and focus on energy savings methodology to improve our competitiveness."
TWM/3: Are you looking to export?
Saleh: "We are selling in UAE and exporting to Kuwait, Oman, Saudi Arabia, South Africa and a small amount to UK."
TWM/4: What trends are you seeing in the UAE tissue market?
Saleh: "For the last few years, the growth is about 4-5%. Compared to 2011, this is a decrease as we were seeing 6-8% then."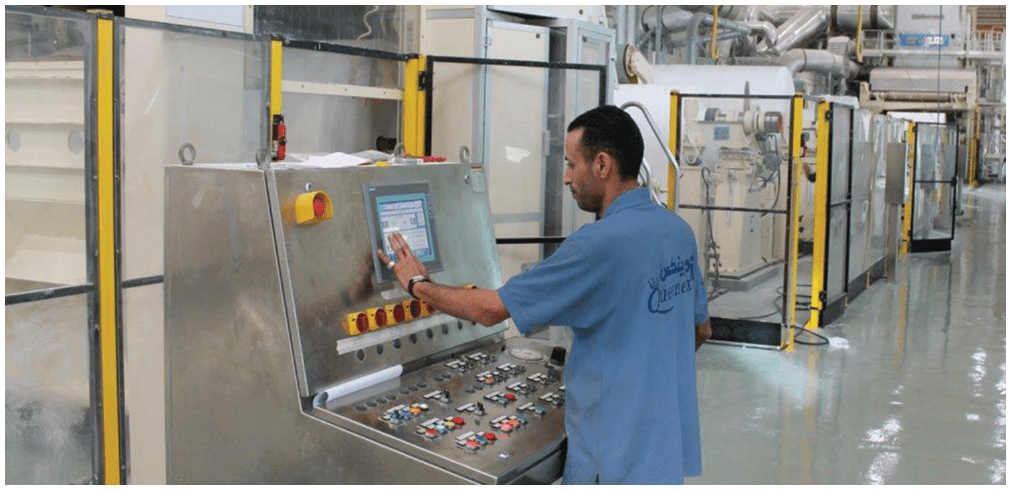 TWM/5: How is the economic environment impacting the tissue market?
Saleh: "Up until 2016, the UAE was in a strong position and encouraging investors for greenfield projects, especially in high-energy consuming industries. But all of a sudden, during the last two years energy tariffs have increased magnificently, for example, one cubic metre of fresh water jumped from AED 2.2 to AED 8, which means a four times increase. A similar trend has happened for gas and electricity, which has made it too tight to generate a decent profit.
"Lastly, the current pulp price and the absence of any local industry protection (Custom Free), where any customer could import with at least $100 less priced products, is also impacting the market."
TWM/6: Are environmentally-friendly tissue products popular in the UAE, is this a growth area for you?
Saleh: "Environmental rules and regulations in the UAE have always been strict, and most of the industries have no option as every process is being monitored by the local authorities where fines and penalties could mean shutting down the facility, and subjected to really huge fines."
TWM/7: What are the main challenges and opportunities you face over the coming years?
Saleh: "As long as there is no legalisation of local industries protection, the threat of losing market share due to low prices will be there.
"Additional capacities brought to the market are challenging, especially when we see those that produce more than 5,000MT a month starting to sell on a loss base as they consider  the current situation to be temporary and that they can quickly recover.
"Luckily, we chose to use 100% virgin tissue paper and to focus on the high-quality paper market and this allows us to share our production over a various customer base, and on a  fractured base (selling to as many as 30 customers for their niche and high-quality products, which is about 5-30% of their requirements). But we are also seeing a continuing price war in the region."
TWM/8: How are you tackling energy efficiencies?
Saleh: "We are running a program with Abu Dhabi Distribution Company/ Governmental Energy Provider (ADDC) to improve our consumption, as we are also in the middle of an investment with a high-tech company in the energy field to improve our consumption by 2-4% on the short term."
---
Join the only dedicated tissue industry event that connects the East and the West!
With its strategic location, Tissue World Istanbul provides a dedicated one-stop platform for the industry from Eastern Europe, Russia, the CIS, the Middle East, Central Asia and North Africa, to meet, network and understand the intricacies involved in conducting business in such a diverse and vibrant territory.
Online Visitor and Conference Registration is now open at : https://www.tissueworld.com/istanbul/en-us/register
View the Conference Theme here
View the Conference Agenda here
View the list of speakers here