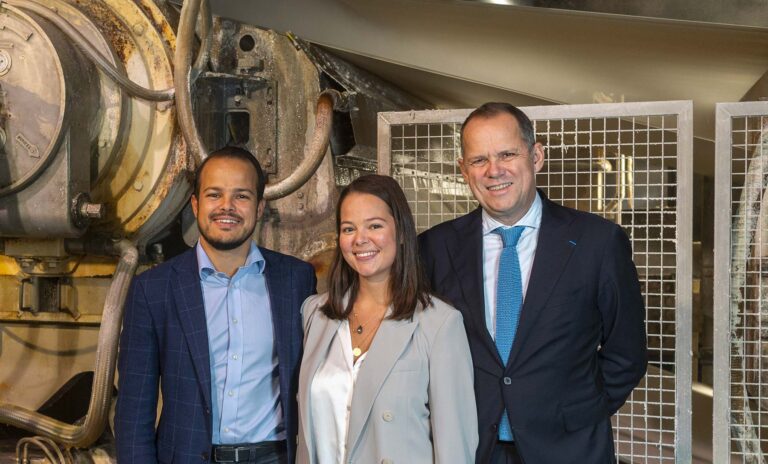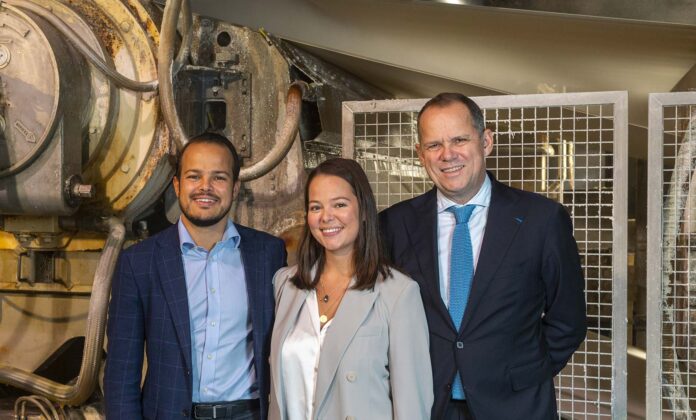 Already an AfH market leader in the French tissue market, the AHEAD 2.2 tissue machine 2024 start-up will mean its CO2 footprint will be one of the lowest in the world, says President and Chief Executive Marc Miribel. Report by TWM Senior Editor Helen Morris.
MP hygiène's Annonay tissue plant is situated in one of the most scenic regions in the country, in the Ardèche department in the Auvergne-Rhône-Alpes region of southeastern France. The area is known for its forests and trails, with natural limestone arch Pont d'Arc leading to the rapids of the Ardèche Gorges, the Chauvet-Pont-d'Arc Cave which holds some of the best-preserved figurative cave paintings in the world (as well as other evidence of Upper Paleolithic life), and wildlife park Safari de Peaugres which is home to animals from across four continents.
The department will also soon house a pioneering high-speed tissue machine. In the first quarter of 2024, an AHEAD 2.2 tissue machine is due to be started up…. according to MP hygiène and supplier Toscotec it will be one of the first high speed machine in the industry to feature an entirely electrical air system with three stages of heat recovery.
"This is very important for us, and the tissue industry as a whole," MP hygiène President and Chief Executive Marc Miribel explains over a Teams call from the company's facility. "Not only will this investment double our parent reels manufacturing capacity, but its start-up also means that the Annonay tissue mill will be one of the first in the world to have electric hoods for its production. This means our CO2 footprint will be one of the lowest in the world."
The milestone of a second tissue machine and the environmental initiative behind its investment is reflective of the company's longevity, as well as its tenacity during the current turbulent climate.
TWM first met Miribel at the Annonay plant in 2015, and then as now his enthusiasm and determination for his business to thrive is evident, as is the humour he has kept despite all the challenging market conditions currently facing the European tissue market. More of which later.
Established by Louis-Alexis Miribel in 1865 as a textile wastepaper recovery site, MP hygiène was then taken over by great grandson Miribel in 1992, and his daughter Laure and son Pierre are now also involved in the family business. During our 2015 interview there was much talk of the "dream" of a second tissue machine and of the potential for further growth in the hygiene sector. Despite the recession at the time, the French AfH market was growing 2-3% per year. "The hygiene sector has a lot of potential," Miribel said then. "The air dryer is simply not as good as tissue, tissue is more hygienic. Hand hygiene is our speciality."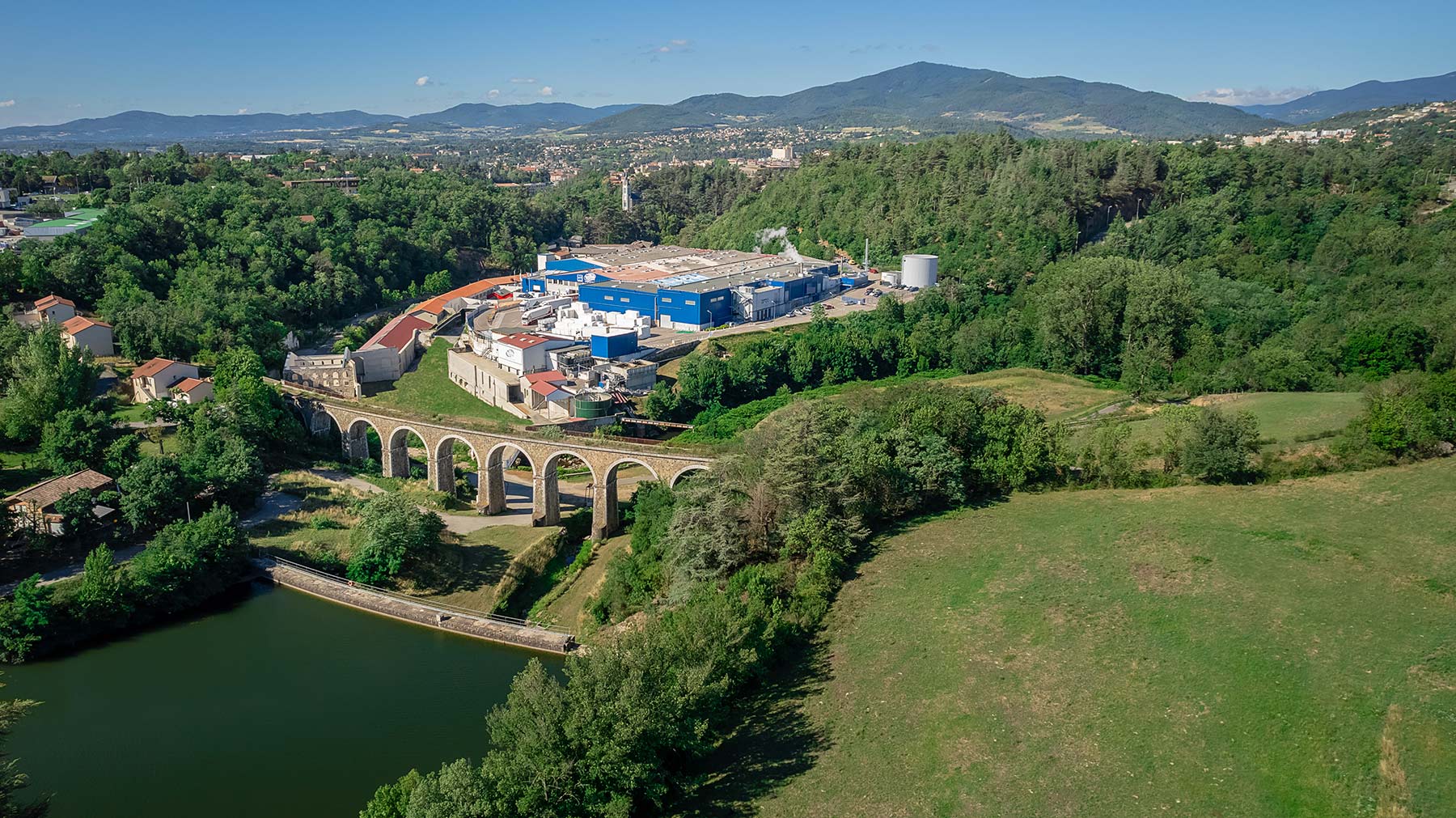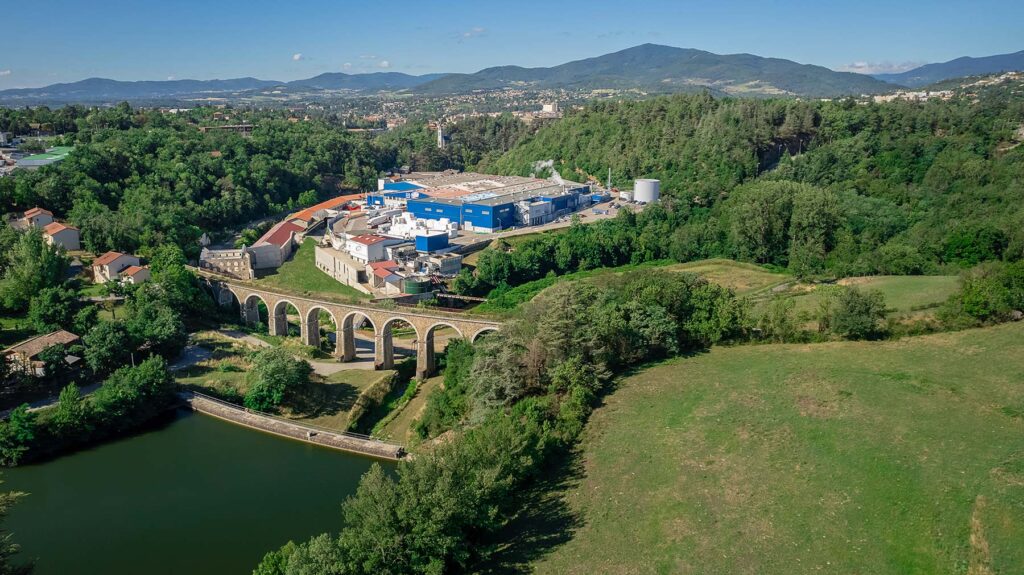 Now in 2022, his comments are more relevant than even he could have predicted.
The new machine will give the company opportunity to manufacture paper from recycled paper, which is a significant change in its product strategy. "Given the increased demand of the market for more circular and sustainable solutions, it was an obvious decision for us to invest in paper recycling with the new paper mill," he says.
The start-up of the "low-carbon designed" PM2 means that in full electrical configuration, the company will eliminate the direct carbon emissions linked to the hood drying process, Miribel says. It is equipped with the supplier's latest design shoe press TT NextPress and TT SYD Steel Yankee Dryer, with the TT Hoods equipped with natural gas fuelled burners and electric heaters.
Its start-up will also boost the company's tissue production capacity by 38,000tpy. "Our first mill – PM1 – has a capacity of 30,000tpy of parent reels, and we convert around 45,000tpy of finished products. This means that we actually buy around 15,000tpy of parent reels essentially from Spain or Italy. This second mill investment will allow us to reduce the risks associated with buying parent reels from other countries as well as decrease our carbon footprint associated with transport."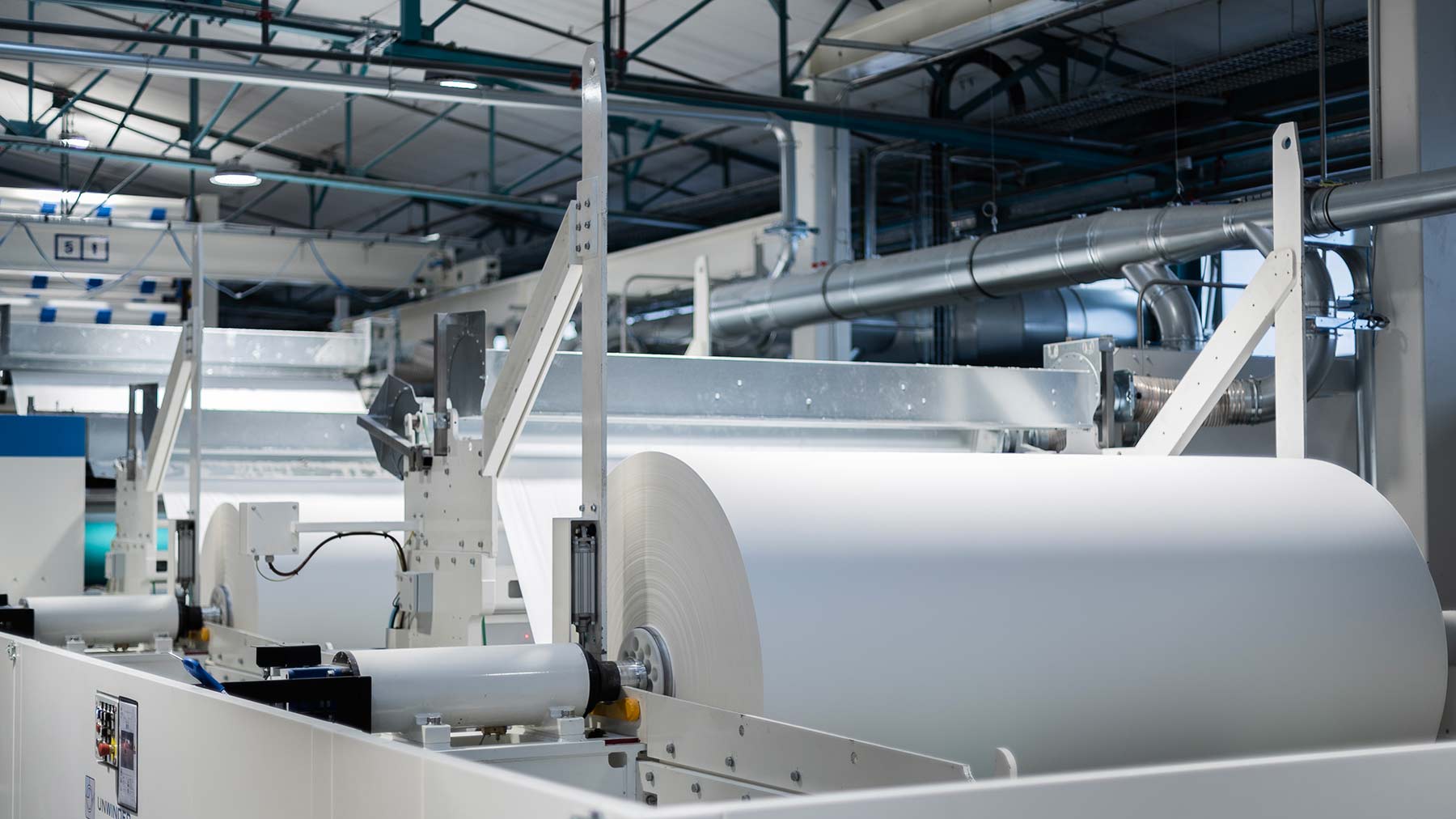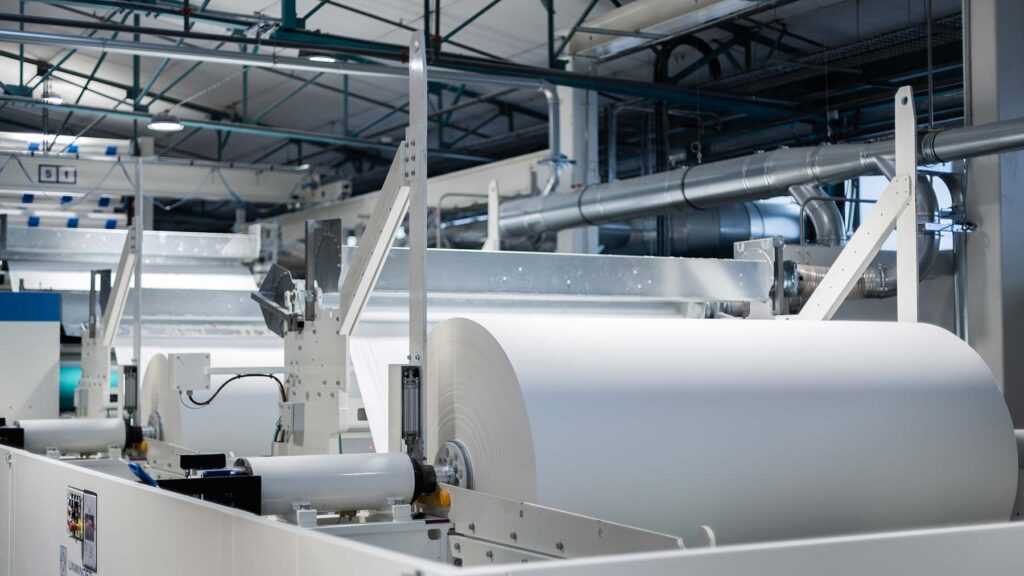 Wastepaper stock prep will start in the last quarter of 2023 as the wastepaper will be able to work on the two machines in the future. "PM2 will be one of the most modern wastepaper stock preps in the world as it's the first one to be started-up," he adds. "We will be able to treat 30,000tpy of wastepaper per year, and the installation will basically be able to use any type of wastepaper, even carton board. Instead of having a double press as we do on PM1, we will now have a shoe press, giving us the possibility of making softer paper. So PM2 is a vital addition for us, and this also means that eventually we could diversify further and go into the consumer market."
The strategy is to achieve 65,000tpy of paper produced by 2025, 30,000tpy from the first machine and 35,000tpy from the second, with a mix of 50% recycled products. "There's a big trend both generally but also in the tissue market for more effort to be made in terms of environment, ecology, sustainability … We will never be able to replace 100% of the products currently in pure pulp but there is an opportunity to switch some to recycled products, especially in the Afh sector since they don't usually require bright white products."
The Annonay plant has also invested in a new scanner for PM1, and a new pulper. The company has converted 43,000 tonnes this year and has two Gambini-supplied lines producing 12,000 tonnes each, a new United Converted machine 10,000 tonnes, two other United Converting lines producing 10,000 tonnes each, a new Z fold folded paper line that will be installed in 2023 and produce 3,000 tonnes, automatic transfer arms, coreless systems, and new embossers. In packaging, it has invested in recycled plastics, and product launches include long autonomy rolls and coreless systems. By the end of 2023, the company's converting capacity will exceed 75,000 tonnes.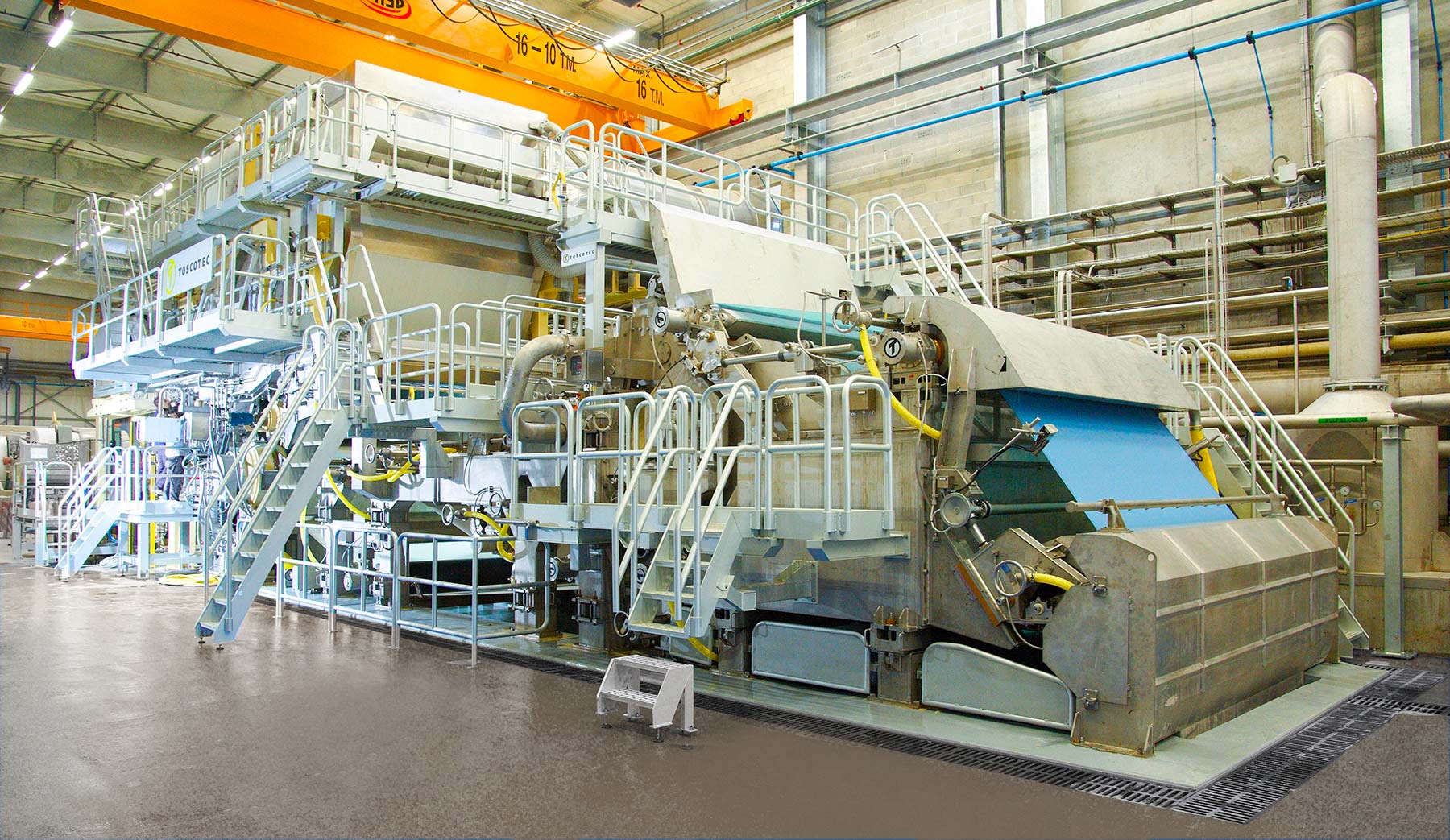 Locality is also key. MP hygiène is close to the Italian and Spanish borders and has always faced competition from Spanish and Italian companies, small local converters in Italy, and the larger international tissue companies that dominate much of the French and neighbouring markets. However, here is where the impact of the outbreak of Covid-19 has had somewhat of a two-fold positive effect on the business.
"We clearly see two positive and noticeable trends following the outbreak of Covid," he says. "The first is that there is still a huge volume of general toilet tissue that is needed. People were at home during the outbreak, but we didn't lose that much volume in the AfH hand towels market or in the rolls and folder. This is because some people that were still out and about working washed their hands more. If we compare our figures today versus 2019, we have a double-digit growth in volume. And in sales, it's even more, because of the average price per kilo."
He says that the big change from the pandemic has been that people care more about their hands and hygiene. "Even today – although it may sometimes look like many people have already forgotten! – we see more hygiene awareness, and I think it's a trend that will easily carry on for the next decade and more," he adds.
The second, is locality. "The pandemic has really realigned people's focus to local business. It's emphasised locality, and the positive sustainability effects that come from buying local. This trend is everywhere in France, and this wasn't as much the case before Covid, when we faced a lot of competition from Spain and Italy. But now, people care more about sustainability, and this includes recycled products and also working with local actors, so in our case the French businesses. Clearly this has had a very good effect for us as people choose us instead of the big players."
He says that while the business hasn't yet seen this impact much on numbers, what it is seeing is that the customers here are saying: "Well, we need to give some mind and spirit to what we do. Before no one cared, it was just price, price, price. Now it is more about the water, about transport and energy costs and CO2 emissions."
As for market sectors, due to the working from home system demand for hygienic paper has slightly decreased he says, but there has been a sharpened demand for hand towel rolls and folded hand towels due to the Covid-19 as well as the centrefeed rolls. "Hand hygiene habits have been strengthened with Covid," he adds.
And for Private Label products? "We mostly produce private label products for the AfH markets, but we tend to develop more and more our own brands. The company developed itself by helping clients to develop their own professional tissue paper brand and marketing strategy so private label manufacturing remains part of our DNA."
Across the market, there is still a "natural growth". "If you take us since we started PM1, we have always had growth of between 1,000-2,000 tonnes per year. It's difficult to say whether this is due to the organisation or due to growth. I'd say 50/50. Now we are 45,000 tonnes and there's around 1,000 tonnes of natural growth. Today the fact of bringing parent rolls from Spain, Italy … it costs money, and it isn't the most sustainable option. It's also not easy to find transport and customers also expect us to reduce our CO2 impact due to transportation. We intend to have growth of 2,000 tonnes per year over the next five years, which will be covered by the new PM2."
While the business is focused on AfH products, Miribel says it is seeing an annual growth for AfH tissue products of nearly +2% per year. There has also been a sharpened demand on hand towel rolls and folded hand towels due to Covid-19, and the same for the French market in terms of private label consumption.
As for inflation … how is the business coping? "It's a nightmare," he says. "The root of it is that it's not easy to make a policy because we have been in this inflation tunnel for nearly a year now. It's above stress levels now. We faced €2.2m in energy costs in 2021 and next year we will be around €12m. It might be more. And if you add that to the price of the pulp …"
The business has had to increase its prices many times over the last 12 months, a result of the energy price hikes and rising pulp prices. "Nevertheless, these rises have severely impacted our profitability with an important shrinkage of the margin. Our strategy is to mitigate as much as we can the risk by producing locally and focusing on long autonomy products to reduce the impact of transport costs."
The AfH distributors have mostly accepted the price increases. "There is still a lot of uncertainty in regards to the stability of the prices. We have to be cautious because winter is coming and we don't know how it will go in terms of energy prices which impact paper manufacturers a lot."
He concludes that if the French government doesn't subsidise and help enough companies in comparison to Spain, for example, if the business has machines that continue to run in the current situation, there could be temporary side effects and loose of competitiveness. "Simply, toilet paper has to be produced locally, just in terms of energy. We all hope this story of war stops, and we can continue to have natural growth in tissue, I'm expecting around 1 or 2% in Europe. But there will be quantities missing sooner or later here and I don't think it's good to buy from countries far away in terms of transport, with the CO2 emissions. That's also why we made the PM2 investment. We will be the first mill to have an electric hood and this is very important for us."
He adds that while the company's profitability has "clearly been impacted" this year, it remains in double digits of EBITDA, previously at around 20% and now more at 10% EBITDA. "That is still OK, especially in the current market conditions. Sustainability, local production and products … this has to be key. The strategy for us as an industry has to be local, and sustainable."