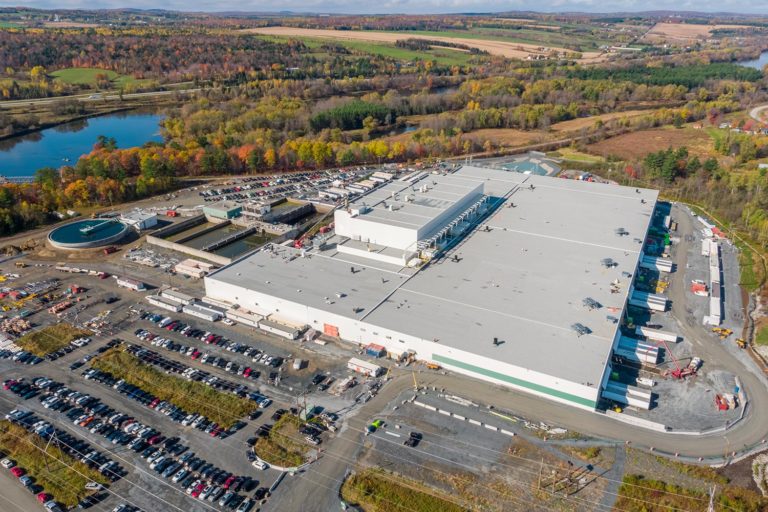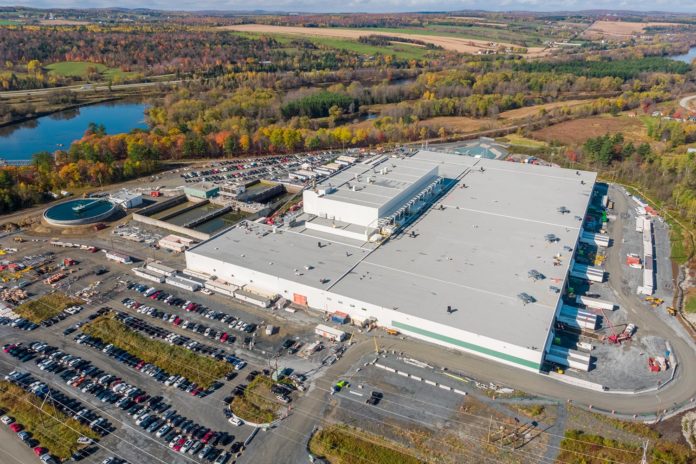 Canada's leading manufacturer of quality tissue has redirected its strategy during the last three years. Chief Executive Dino Bianco has driven a focus on consumer insight… "to up our game at the front-end" … linked to an efficient production base. TWM spoke to him.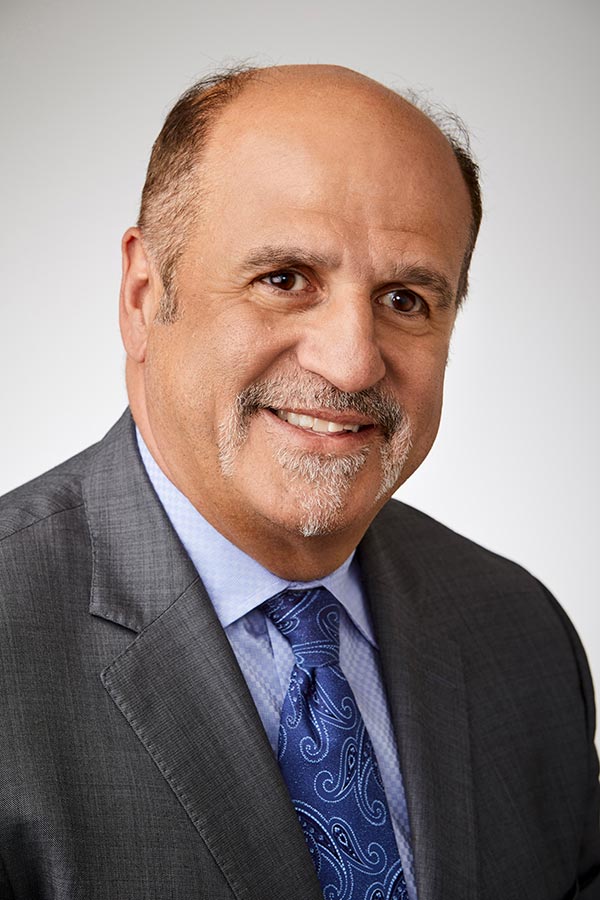 Kruger Products' new 70,000tpy TAD line is expected to be up and running in the next few weeks at the company's Sherbrooke, Quebec-based facility. An impressive feat under usual circumstances, but even more so considering the rapidly changing market dynamics of the past 10 months.
Over a Teams call from its Canadian headquarters, Chief Executive Dino Bianco says that even though it has been hard to make absolute commitments because of Covid, the company has managed "pretty well". "The next few weeks will be critical just making sure we can keep everything on plan well," he says. "But we are targeting the first quarter for start-up."
Before deciding on Quebec for its third TAD machine, the company had been looking at a number of sites, including a plant in north eastern USA: "We are very committed to both Canada and the United States tissue markets," he says. "We happened to put this one in Canada as it came down to an economic decision, where we had a partnership with the Quebec government.
"And obviously the cost of electricity is cheaper in Quebec. But at the end of the day, it is a North American machine. It is close to the United States border and will primarily supply Canada as well as north eastern USA, taking some of the pressure off our Memphis, Tennessee-based tissue facility enabling us to better distribute product in the optimum markets. So, with its start-up, we get a synergy between these two sites."
The company chose TAD because it was seeing "so much growth" in that segment: "This is something we saw in the United States, particularly in private label growth, which is what we decided to focus on with a premium private label supply. We are supplying a very good, branded-quality type offering, and that was our point of difference in the market."
In Canada, there is "a great opportunity for growth", especially in the paper towel category where Kruger Products has its SpongeTowels brand. "These factors lead us to go for TAD technology so we can continue to grow our branded SpongeTowels line in Canada, and our private label TAD supply in the United States."
Sherbrooke's production is "already sold," the temporary change being that the company was going to expand to new customers following its start-up. When Covid hit, the focus was to stay on existing customers in the North American market to make sure they were well supplied.
Sherbrooke will be the company's ninth manufacturing site; it joins two other TAD PMs, one which was the first TAD machine in the world constructed in 1954 in Gatineau, Quebec, and a second machine that was installed at the company's Memphis site in 2012. There are four papermaking plants in Canada, three of which are in Quebec while the other one is in British Columbia.
The New Westminster, BC plant is home to two machines (64,500tpy) and converting lines, producing AfH and consumer products. Memphis has three paper machines (110,000tpy) and converting lines.
Facilities in Crabtree, Gatineau and Lennoxville, Quebec include eight paper machines, a deinking and recycling plant, a converting facility and distribution facilities. Crabtree produces 91,000tpy, Gatineau 94,000tpy while Lennxoville produces 24,000tpy. The company also has two converting facilities in Ontario.
Bianco himself started in the tissue industry three years ago, having built his career previously at Kraft Foods Group, a food manufacturing business. He has steered the company through the development of the Sherbrooke facility, as well as the outbreak of Covid-19. "One of the goals when I came onboard was to take this tissue company and accelerate its evolution into a consumer-focused organisation," he says. "Tissue companies generally tend to see themselves as suppliers of tissue, and whether it's a branded product or a private label product I wanted Kruger Products to have the best knowledge in consumer insights … the best knowledge on branding architecture, quality segmentation, data analytics, etc. To up our game there at the front-end – category management with our customers – and at the same time we are depending on our manufacturing having a very efficient flexible footprint."
Throughout the past three years he has focused on building a culture that is two-fold: getting more efficiency out of its assets, and maximising output by improving performance in e-commerce, artificial intelligence and pricing analytics: "We are targeting bringing those capabilities into the organisation as these are skills we didn't have before, and ones we need to think about. We're building a diverse and empowered workforce for the future."
And then Covid-19 hit the market: "2020 was very interesting on many fronts for all of us," he says. "You can described it in many different ways. Our main focus coming into this Covid dynamic was keeping our people safe, and two, keeping the business running. We knew we were an essential service, and I am pleased to say we did very well with both."
Like a lot of companies, Kruger Products established many Covid procedures "very early, to protect our people and facilities". "We have had Covid cases, but in virtually every region we operate in our Covid numbers are below the local market numbers. And none of the transmission has happened in our facilities. We feel very proud about that."
To ensure business continuity, contingency plans were made for its key assets, prioritising if they had a problem. It also expanded its purchases of raw materials to make sure that it had control over the supply chain for pulp and packaging.
"Following the outbreak, demand for tissue significantly increased in North America," he says. "We were able to reduce the number of SKUs that we produce so we could run more efficiently along our lines, narrowing our SKU count by almost 50%. We focused on the fast-moving SKUs, so some of the variety came down from the shelf for the consumer.
"But certainly, that also meant we could get more production because we were able to run longer. All-in-all, 2020 was a very dynamic year for tissue."
Another realisation from 2020 was that there was very much a consumer-driven shortfall, not a production-driven shortfall: "There were consumer hikes caused by pre-buying and the loading of pantries at home, and of course increased usage as people were based more at home and so using more consumer products." The approach was to be "fair and equitable with our customers" in terms of the allocation of products.
"And we didn't take any price increases, even though demand was very strong. We were very principled in keeping our pricing consistent throughout the whole pandemic. There were shortfalls but these were temporary in nature as the supply chain caught up."
"It was a very good year for tissue. I'm very proud of how our organisation responded, both in Canada and in the United States," he says.
One key change he believes will stay is working remotely: "We are a C$1.4bn North American company, and it's amazing to see it work remotely. Thank goodness for our frontline workers, it's incredible how they stepped-up and continued to come to work during the outbreak of the pandemic. We had people going in every day and working 8-10-12 hour shifts of overtime to make sure we got our tissue out there. It was incredibly to see our employees continue to keep the business going."
The interesting dynamic in terms of the company's production output was that a lot of the AfH volume went into categories that were stable or growing. Some 20% of Kruger's business is AfH in Canada and the United States, and around 50% of that volume went into growth sectors such as healthcare and commercial cleaning. The other 50% are in sectors that were declining due to the outbreak of Covid – tourism, restaurants, hospitality. "The issue was that the sectors that were declining were declining at such a profound rate," he says. "Restaurants closed, we all saw travel restrictions and hospitality restrictions. This category took a 30-40% decline through the March-May period in North America, only starting to recover a little in the summer before going back down as restrictions went back in place."
A crucial learning curve to come out of the pandemic was flexibility. In some cases, the company found that its AfH products could be sold into the consumer segment. For example, single roll toilet paper that would usually be found in hotels was moved to the consumer sector, as well as paper towels. "We could make some adjustments," Bianco says. "But at the end of the day it was a very tough year for AfH."
Crucially, however, the drop in AfH demand is closely linked to the outbreak of Covid and the re-opening up of economies. And it is expected to rebound: "There is pent-up demand for AfH. We saw a bit of it in the summer as restaurants and bars and even hotels started to open up, you could see a great rush. We do expect this sector to recover. We think that will happen, and right now we're expecting to see this in the back half of 2021. Maybe even in spring, depending on the containment of the virus and the opening up of economies."
Bianco has also seen two sides to opportunities for private label and branded products in the North American market. In the United States, Kruger Products is primarily a private label supplier, and also has the one brand, White Cloud, which includes bathroom tissue, facial tissue and paper towels manufactured primarily at the Memphis facility. "We have seen tremendous growth in both cases, mainly because customers were looking for more tissue product and so we were able to sell White Cloud to customers that we haven't supplied previously."
And while there was growth in the private label market in the United States "at the expense of some of the branded players", there were no significant step changes: "Some of the increase in demand for private label was driven by supply, and some of it was partly because of the pricing gaps where consumers focused on value. You did see the continuing growth of private label in the United States throughout the pandemic but not any significant step changes. It has already been growing the past few years and it continued to grow."
In Canada, the story was very different. Branded growth was stronger than private label and Bianco says the company was beneficiary to that. It focused on supporting and pushing its brands, continuing with advertising and making sure its price value was in line. "We did a lot of marketing back to communities and on social media.
We were very active, and as a result of that we were able to grow our share in branded in Canada.
"Private label still did well, but we were able to grow our branded share, especially toilet paper and paper towel across the Canadian marketplace. It's a tale of two stories in the marketplace, and the different dynamics that you see in the two countries."
The new Sherbrooke TAD line will fulfill a lot of this demand: "We will have strong production starting in the next month or so and that will drive a lot of growth into the United States' private label sector, and in Canada the branded SpongeTowels product. We see that as being a great growth factor."
"We are a growing company, growth is our focus. And there's only so much growth we can do now in Canada, it's a small market compared to the US. We have some opportunity to grow more here in Canada, but I think we need to look at the United States for future growth.
"We have a great model there already, we just need to grow it. We will look at acquisition, organic growth, converting, papermaking … everything is on the table. We have to operate several years ahead in this market so we hope to be announcing some capacity additions very soon. Its North American-based – we are looking at some options to increase capacity and hope to have clarity soon."
On the future during and post-pandemic, he sees the surge in consumer tissue continuing "significantly beyond Covid, and more than initially projected." For two reasons: home working and hygiene.
Home working is a definite: "Whether it's permanently from home, or 20% more from home, more people will work from home. And they will need more tissue products because of this. And that's a permanent shift."
The other is increased demand for towel and possibly facial tissue to meet new hygiene concerns: "That's a step-change that will stay. These are two trends that will go beyond Covid and we want to be ready to be able to supply that in the next few years.
Prior to Covid, he says the North American market needed two to three net new machines per year just to match population growth. "Tissue demand was growing at 1-2%. With the increased demand in tissue from the pandemic, the market now needs three to four paper machines. There is a need for more capacity."
Whilst a couple of machines have come on-stream in the past year, or are expected to in 2021, he adds that looking over the next five years, demand will outstrip supply: "We will also see AfH start to recover in the back half of 2021, and that will also be a great growth factor. We also have a couple of innovations that we are working on for the back end of this year, which will include the unique positioning of some products that we have."
Environmental demand and sustainable products will "continue to be very important, maybe even more important post-pandemic". However, when the company was forced to reduce its SKU count following the outbreak of the pandemic, one of the ways it did this was to reduce production of its environment products: "The pandemic put a bit of a halt to it just simply because consumers were just buying whatever they could get. They didn't always have a choice to buy the sustainable option, and that's a broad statement for beyond tissue." He says it was temporarily necessary because these types of product are generally more complicated to produce as they're for a smaller segment.
"We had to move some capacity to our faster moving products. But that's definitely a short time measure, we continue to be very committed to sustainability, not just to the products themselves but in the way we produce, whether it's greenhouse gas reduction, water reduction, or packaging reductions.
"But the consumer desire for sustainable products will continue to escalate in the future. We are working on the supply side and the branded side to be ready to take advantage of that."
In the short term, the focus is to continue to get through Covid. "It will be choppy. And it will be different from last year when we were bouncing our way towards wave two. We are now bouncing towards recovery, and therefore we want to be ready to supply the lockdowns and also be ready for when the market does open up both in AfH and consumer. That's our short-term watch. And getting our TAD facility up and running and producing the product as fast as possible, because the market needs it. That's a key focus for us."
He adds it's not just about growing through marketing, but also growing through innovation and distribution. "Making sure our pricing is driving good value for our brands and maintaining strong customer relationships."
"One thing the pandemic has taught us is the real need to be flexible. We need to make small investments to have our lines be able to produce AfH-type products or consumer-type products. That's a bigger goal for us as a company to have that flexibility. We have assets and sites that are very dedicated to producing certain types of products.
"We want to unleash the network so that we have more flexibility on where we can produce things. Either because of a pandemic, which we hope not to have to go through again, or just because of market need, we want the flexibility to be able to provide products from different sites. We are looking at that as part of our whole network, and AfH will be part of that. Either AfH has excess capacity and we use it in consumer, or AfH has short capacity and we can use some more consumer capacity."
"That's the transformation we've been through the past few years. We are happy with the culture we are building and the capacity and operational assets we have put in make sure we are set up for success for many, many years. We will have a great expansion this year and we will continue to ride that momentum."
Dino Bianco will be delivering the Keynote Address: Positive Change for Future of Tissue at Tissue World Miami, 16-18 March 2022. View the full agenda and purchase a ticket here.