A 70,000tpy TM is planned for start-up in Q4 2022, and once up and running the business will look to export its new production. TWM speaks to Factory Director Ziya Karadeniz.
"With our latest tissue machine investment – a 5.6m-wide Advantage DCT 200 tissue line planned to start-up at our Pamukova, Sakarya Province plant at the end of 2022 – Aktül Kagıt will increase its paper production capacity by 50%," Factory Director Ziya Karadeniz says during our interview for the Turkey Country Report. "Currently our paper production capacity is 140,000tpy, following the TM start-up this will increase to 210,000 tpy and converting is 120,000tpy and will increase to 160,000tpy with new investment.
"And while previously we could not allocate enough share for export because of limited capacity, our plans are now to increase our export share with the new investment."
The business isn't stopping there; 2022 will also see the installation of converting lines at the company's mill in Pamukova, Sakarya Province, as well as a new consumer rewinder and a new AfH product line which will be commissioned at Pamukov.
"We have been working continuously to improve our production and operations with cutting-edge technology," he says. The scope of supply of the Valmet-supplied tissue machine includes a complete tissue production line including a stock preparation system and an Advantage DCT 200TS tissue machine equipped with an OptiFlo II TIS headbox, an Advantage ViscoNip press combined with Advantage ReDry, and a cast alloy Yankee cylinder.
Using virgin fibre, the line will add 70,000tpy of high-quality facial, handkerchief, toilet and towel grades to current production.
The company has also built a new converting facility in the Mersin Tarsus Industrial Zone which was founded on 380 hectares in 1993, and which occupies a crucial area for international trade: East, West, South, North axis Asia-Europe, or the Africa-Europe-Asia line, meaning the area is one of Turkeys' most important gateways to business.
"The Mersin Tarsus Industrial Zone is a strategic position for us in terms of transport, so it was vital we build the new converting facility there," he says. The converting facility is expected to be up and running in 2022 and a consumer line will also be commissioned at Tarsus. With these new investments the company's converting capacity will be 160,000tpy.
Established in 2011, Aktül Kağıt started to produce tissue paper from 100% virgin wood pulp using ViscoNIP Technology, and says it was the first company in the Turkish tissue paper industry to use such technology. It produces private label products for local chains, markets and abroad, as well as jumbo rolls for local and international converting facilities. Valmet has previously supplied two Advantage DCT 200TS tissue lines that started up in 2011 and 2016 in Pamukova.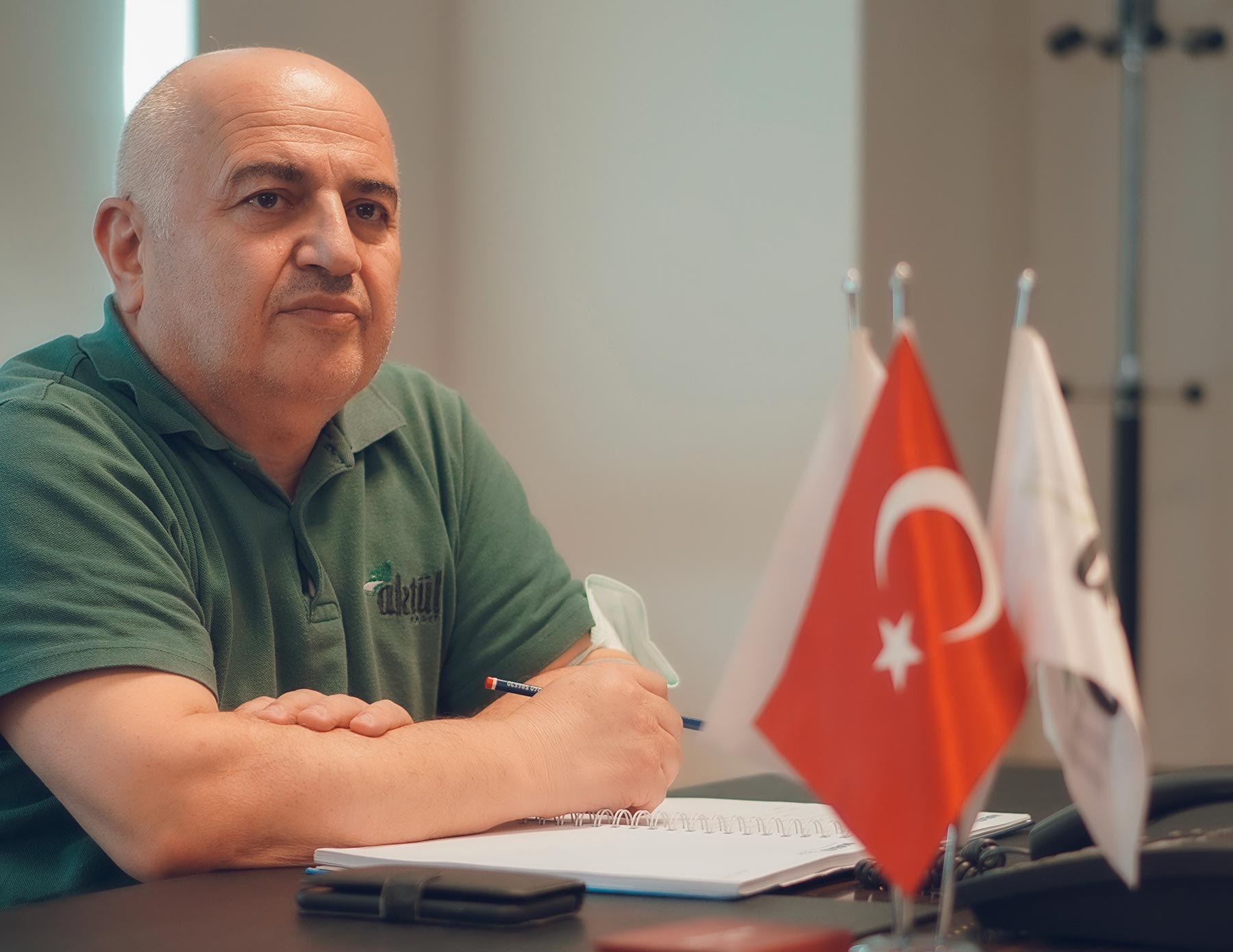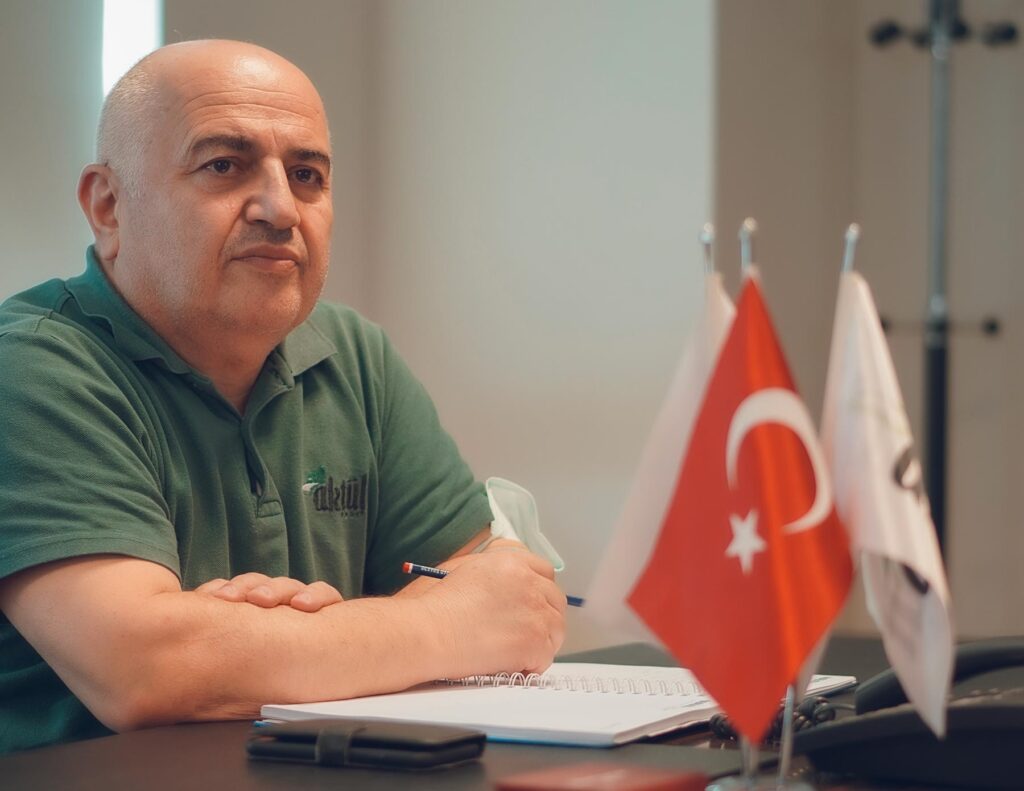 The business also has a cogeneration plant which Karadeniz says "is the most advanced within existing two systems in the tissue paper industry in Turkey." "It is also among the top five cogeneration systems in the tissue world," he says. The cogeneration plant produces its own electrical power with natural gas through using gas turbine.
For the future, Aktül's key sector will continue to be private label products: "Currently 50% of our total production is private label and 20% is AfH," he says. "The Turkish tissue market is moving more and more into private label, we are seeing a steady and substantial demand for these products locally."
With average per household expenditure on retail tissue recorded at just over $28 in 2021, Karadeniz adds that the tissue market is expected to continue to grow in Turkey: "Market reports show that while the growth in toilet paper continues in the market, paper towels also continue to be stable. Yet it is private label products that are significantly increasing their share in the growing market."
He adds that with the growth of the tissue paper market following the outbreak of Covid-19, the market "has regressed to pre-pandemic levels with price increases in 2022." "Private label products have increased their share in the total market. In a period of high price increase, households are repeatedly preferring to market brand products in every category," he says.
In AfH, although demand in Turkey and abroad decreased with the pandemic, he says that as of 2022 it has increase again "to 2019 levels" as regions return to normal life. "Although the usage had decreased, demand has returned to old levels with effect of summer tourism and we expect more significant growth in coming years," he says.
E-commerce has also made "notable share gains" in 2020 to 2022 as consumers took advantage of the convenience offered by home delivery. Additionally, Karadeniz says that due to the competitive prices that this channel offers, particularly on multipack or bulk purchases, this growth was "less in the tissue paper market compared to other consumer products. The tissue paper market is expected to grow further in e-commerce," he adds.
In terms of key challenges, Karadeniz sites the increase in energy prices which he says has become "one of the most challenging parameters for tissue paper producers," even more so than recent pulp price hikes and inflation.
"In order to deal with all these negativities, we are trying to increase efficiency by renewing the technology, making the necessary revisions… But the biggest challenge for the paper industry is the increase in energy cost, even more so that the increase in pulp prices and availability of raw materials."
"Our response to this is to continue advancing with our new investments in Turkey, and we will continue to increase our share in exports following our investments."