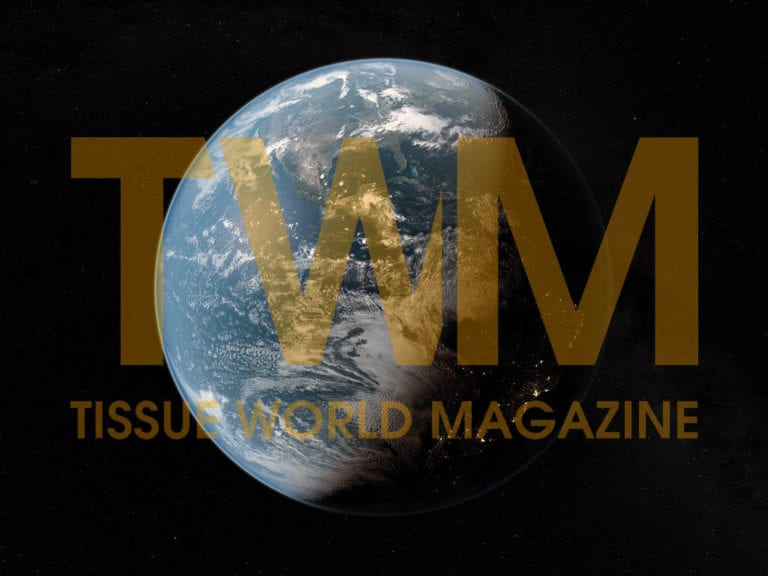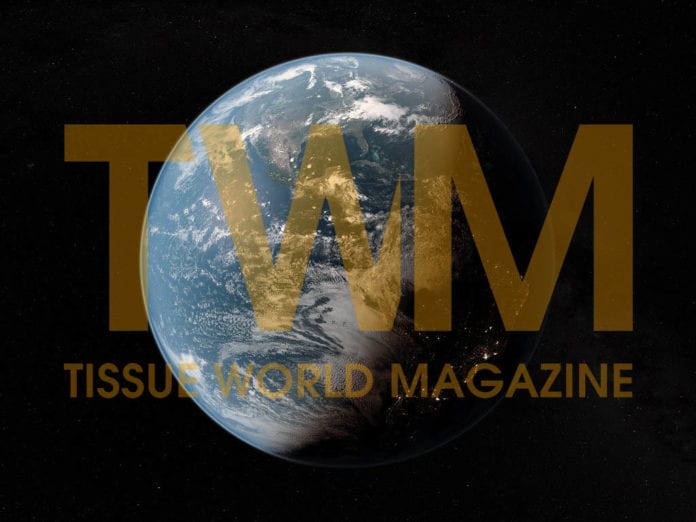 With the start-up of the world's second NTT line in May, Chile's FPC Tissue (FPC) is used to thinking big… but to give the US market a premium, high-quality product it doesn't yet know it needs? Executives told TWM how they think they can do it.
Nothing quite prepares a visitor for the scale of achievement and ambition on show all around the impressive site of FPC Tissue (FPC) on the west coast of Chile.
On one side, views of mile after mile of source material forests. On the other, a stunning vista across the rolling waves out into the South Pacific Ocean – and one of the reasons why FPC's ambitions were never limited to Chile.
All very impressive, and then chief executive Guillermo Swett adds another of his surprises. We are in an area which is, as he puts it, "very prone" to earthquakes.
This, it turns out, is another detail which will not be allowed to stand in the way.
FPC started digging this tissue site in September 2013: "There's a lot of regulation here because this area is very prone to earthquakes, so it can be very slow progress. We have made the site earthquake-proof. And here we are, a year and a half later with a very strong building and a month away from start-up."
That Advantage NTT 200 tissue line will be running in May and the site's port will soon become very busy shipping 90% of its 60,000tpy jumbo roll production. To where? A tissue first in America is next in the business plan. "We want to put a tissue paper product into the American market that can't currently be found," Swett says. "Our strategy is to offer something different."
Juan Carlos Ruiz, tissue business director, is also with us and his eagerness about the project is equally infectious. Speaking in English, their enthusiasm to tell TWM why they had to buy the NTT line and why they are taking on the mighty American tissue market means they can't help but speak simultaneously in their rush to get the news across.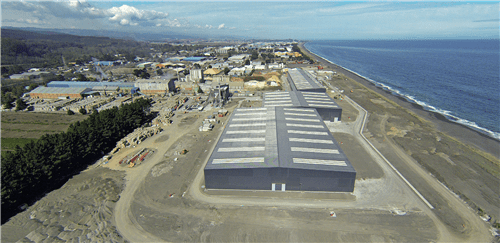 A family-owned company, FPC was established in 1995 and the group now works in power generation, chemical manufacturing, entertainment and forestry, as well as being well established in manufacturing paper.
FPC can also claim a world first: the NTT line will be the first ever start-up of a 5.5m-wide NTT line (the first was a 2.6m line at Fabrica de Papel San Francisco (Fapsa) in Mexico). Swett jokingly adds it is also the world's first ever Valmet-supplied NTT line (Fapsa's was started up when the supplier was still Metso). Why NTT? "We need to offer something different," he says. "The focus is high quality, the premium end of the market is our target audience. We want to offer a different product from what you find in the rest of Chile, Argentina, Peru, etc. And crucially also offer the most valuable textured paper in the USA."
To put a different type of tissue machine into Chile would have been impossible: "In terms of efficiency it had to be NTT as we are looking to export 90% of our jumbo rolls into America and they need to be high quality. You can't go by yourself into a high level market. You must choose first class partners."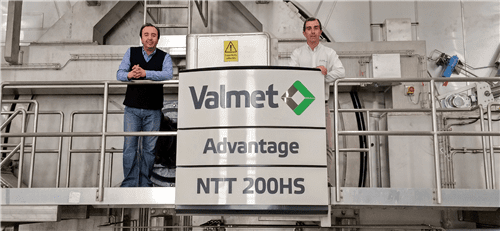 The reason for the focus outside of Chile and on America is two-fold: an opportunity to produce for a country needing a high volume of premium tissue products, and equally because of the dynamics of the Chilean tissue market. "The Chilean tissue market is dominated by CMCP … it has a big percentage of the market here and so our focus is not to sell into Chile."
"People in Latin America are starting to learn what premium is."
Guillermo Swett, FPC Tissue chief executive
The only way for FPC to be present in Chile is to have the NTT line and export out. "Globally, CMPC has the eighth or ninth spot. Kimberly-Clark is also very strong here in Latin America and America. So it's a big fight."
The company's strategy was to highlight product difference: "We have to show we are offering something different on the outside and on the inside. We want to put something into the USA market that can't already be found. It's a mature market there for premium products, 70% of people that buy tissue products are women and we are targeting a certain demographic of Americans that want this type of product."
Some 10% of the company's production will be supplied to the premium market in Chile, which Swett says is growing faster than the total demand. "Per capita consumption here is increasing fast. Chileans are asking for more quality, bulky, absorption… these parameters are becoming increasingly key as disposable incomes continue to rise and the economy continues to see stable growth." More and more people in Chile and the rest of Latin America are starting to ask where these products are: "People in Latin America are starting to learn what premium is. It's a strange situation … two ply is standard quality while three ply is seen as very high quality. We are trying to break this idea: we are telling the people with two ply you can have bulky quality paper."
To do this, he says FPC has "copied the Valmet example 100% across the whole supply line. We're also using 100% virgin pulp which is unusual here, and that forces us to put something different in at the high level with the best machine. Valmet can't fail and we can't fail."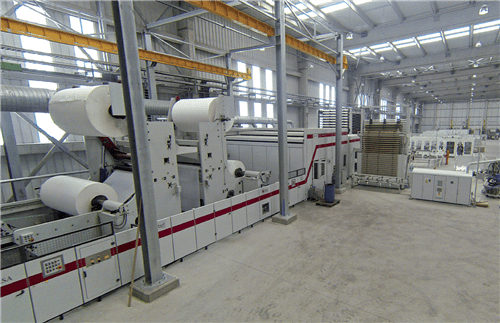 Converting consists of a new Futura line, Infinity packaging, Elettric80 palletising and warehouse management who have the aim of becoming a world class facility.
Their initial idea was immediately to focus on private label in the US, but Swett says the high quality they want to target isn't always in this sector: "We have to start with our own brand and create a new category in the market. We will follow the rules of the market but produce the same quality at a better price."
Energy costs are a concern: "Energy efficiencies and its origin are one of the most important issues for us. Gas and electricity are much more expensive here. This is another important issue for us going straight into NTT technology."
In 2006, the company's paper business invested in a biomass cogeneration plant following high prices and uncertainty of energy supplies, and a lot of this knowledge will be used for the TM supplies. Swett adds that most of the company's energy needs for the new machine came from non-conventional power sources (forestry and wood waste materials).
The company is a small team of 70 staff in total, and another key strategy is to remain lean and keep innovating. Swett adds the business doesn't want to be a massive company because it will lose speed. "We operate very quickly and a big company doesn't operate quickly. We took a quick decision to acquire the NTT machine, we signed for it few months after the first meeting."
Instead, innovation will be key. He emphasises the business will focus on making the product look different and simpler, and says it will use the Latin American market as a platform: "When we have that category known, then we will continue to innovate and go into sectors such as private label. We'll always focus on the image and packaging and making sure what the customer finds inside is very high quality," Swett says. "So in the end, we won't fight on the price, the idea is to fight with quality."