Searching for ever more quality while keeping production costs under control … "it's sometimes like reconciling water and fire." The world's leading tissue machinery manufacturers outline their business strategies to TWM.
TWM/1: What new paper machine technologies have been ground breaking during 2019? And what can the industry expect to see in 2020?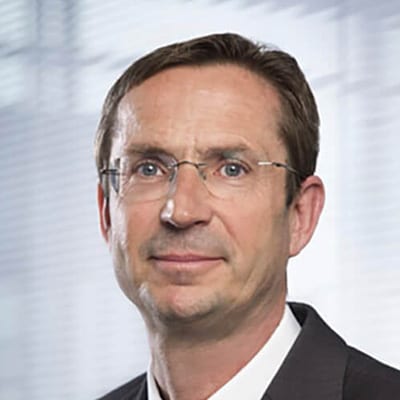 Guenter Offenbacher, director sales tissue and drying, Andritz: "In 2019, we launched our PrimeLineTEX tissue machine for textured tissue and we will focus on it in the beginning of 2020. With this intermediate technology, we have developed a competitive tissue machine for premium grades that, when compared to dry crepe in particular, enables lower fibre input and consumes less energy than TAD.
"Then, after having completed our PrimeLineTEX technology development programme, we will shift our focus regarding the PrimeLineTIAC tissue pilot plant to various trials and R&D activities in order to improve existing TAD concepts and develop new technologies for structured tissue."
Guenter Offenbacher: "HAVING COMPLETED OUR PRIMELINETEX TECHNOLOGY DEVELOPMENT PROGRAMME, WE WILL SHIFT OUR FOCUS REGARDING THE PRIMELINETIAC TISSUE PILOT PLANT TO VARIOUS TRIALS AND R&D ACTIVITIES IN ORDER TO IMPROVE EXISTING TAD CONCEPTS AND DEVELOP NEW TECHNOLOGIES FOR STRUCTURED TISSUE."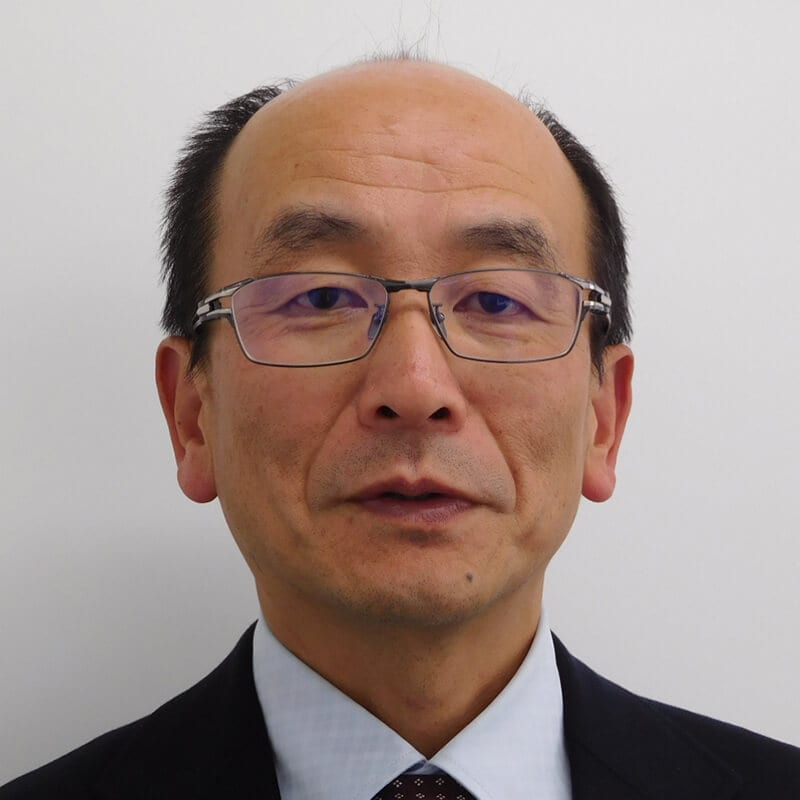 Shinji Goda, director and general manager of engineering, Kawanoe Zoki: "The trend we expect in 2020 is machine technology that can produce variousgrades in large quantities with single grades. The machine which can develop the possibilities of new products and which produce conventional productsdraws the most attention from tissuemakers. Our new machine started-up at the end of last year can be run by either wet crepe or dry crepe. This machine is highly acclaimed by the customer for superior formation gained by the new type of HeadBox."
Maja Mejsner, vice president business development and marketing, PMP Group: "Tissue fleet worldwide is predominantly driven by Crescent Former technology. Both tissue producers and machinery makers are constantly looking for innovation having in mind reaching impressive tissue quality results and keeping production costs under control. It is sometimes like reconciling water and fire. However, all depends on what consumers say and are ready to buy. In emerging markets, simplified and robust solutions take the lead. On mature markets, more activity in applying alternative, sophisticated technologies including shoe press and ideas to produce so-called texture tissue are observed.
"It is crucial to understand there are many differences in technical age of the tissue fleet worldwide. If we take China for instance the fleet is very young – eight to 10 years on average, whereas in the USA it is closer to 30 years. Also per capita consumption figures are totally different – mature markets are three or four times higher than emerging economies. Mature markets need to focus their effort on optimisation of their fleet and finding a sweet spot. That is why rebuilds and applying smart, innovative concepts take place. Emerging economies are still on the learning curve – run faster and learn every day – simplicity and flexibility help to maintain business risk and build strong foundations for the future. "We do not expect violent changes in that trend in 2020, however we still believe, as does the industry, that we should be driven by innovation. At PMP we are planning to continue our efforts to expand our offering to respond well on all needs from all markets."
Paolo Raffaelli, technical director, Toscotec: "Toscotec is currently developing its low-energy TAD technology, which we expect to make available on the market by 2020. As we know, the tissue market has not especially rewarded the intermediate solution of textured tissue. This is part of the reason why we have decided to press on with our TAD strategy and focus on innovation for either conventional tissue of premium quality or actual structured tissue. Also, given the makers. Our new machine started-up at the end of last year can be run by either wet crepe or dry crepe. This machine is highly acclaimed by the customer for superior formation gained by the new type of HeadBox."
Maja Mejsner: "IT IS CRUCIAL TO UNDERSTAND THERE ARE MANY DIFFERENCES IN TECHNICAL AGE OF THE TISSUE FLEET WORLDWIDE. IF WE TAKE CHINA FOR INSTANCE THE FLEET IS VERY YOUNG – EIGHT TO 10 YEARS ON AVERAGE, WHEREAS IN THE USA IT IS CLOSER TO 30 YEARS."
"The digitalisation of the entire tissue making plant is no doubt among today's most revolutionary innovations. The wider dissemination of the Industrial Internet of Things (IIoT) will contribute, through edge computing and cloud computing, to bring together IT (Information Technology) and OT (Operation Technology). Based on this, Toscotec is developing its data analysis and calculation capabilities related to Machine Learning, in order to create predictive models and optimise theproduction process in terms of OEE, and quality combined with energy efficiency."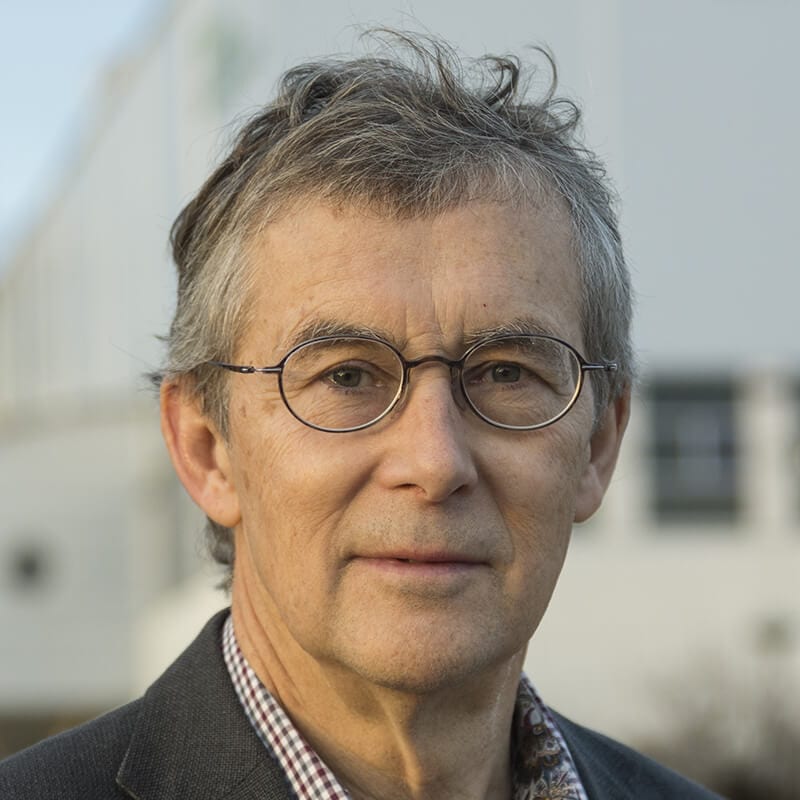 Ingmar Andersson, sales manager, tissue mills business unit, Valmet: "Almost all new technologies introduced in the tissue making industry are primarily driven by two areas, the need to reduce energy and to be able to produce better products with less fibre.
"The need for tissue product differentiation is today addressed, from Valmet side, by the well-established Advantage ThruAir, TAD process continuously being upgraded and by several Hybrid Processes like Advantage NTT, e-TAD and QRT. These new processes are now spread to most significant markets, already started up or under delivery.
"The strive for high efficiency will drive the use of Industrial Internet services to support customer's improvement and optimization of their production system, from Valmet Performance Centres.
Paolo Raffaelli: "TOSCOTEC IS CURRENTLY DEVELOPING ITS LOW-ENERGY TAD TECHNOLOGY, WHICH WE EXPECT TO MAKE AVAILABLE ON THE MARKET BY 2020. AS WE KNOW, THE TISSUE MARKET HAS NOT ESPECIALLY REWARDED THE INTERMEDIATE SOLUTION OF TEXTURED TISSUE. THIS IS PART OF THE REASON WHY WE HAVE DECIDED TO PRESS ON WITH OUR TAD STRATEGY AND FOCUS ON INNOVATION."
Introduction of new process sensors will enhance the knowledge of the inherent factors when producing tissue products."
Martin Jauch, senior vice president tissue, Voith: "Due to improved standards of living and personal hygiene, the global consumption of tissue products such as paper towels, napkins, facial tissue and toilet paper is increasing rapidly. Toilet paper is the biggest segment of the tissue business. Softness is one of the crucial factors in this category. Therefore, new manufacturing technologies are being developed in this field to increase paper quality. Manufacturers are striving for differentiation, while still pushing for higher productivity and lower energy consumption. Operating costs must be kept as low as possible to ensure the manufacturer's competitiveness. Voith Paper continues gaining significant improvements in end-product quality. Real-life case studies show a softness degree that is higher than 86% TSA, with high productivity and excellent performance."
TWM/2: What new technical demands are you seeing from the market, and how are you responding to that?
Offenbacher: "Competition in the global tissue industry is high and at the same time the industry is growing. Innovation is the key to success and production costs as well as product features are the centre of attention. We want to continue with our R&D activities in tissue grades ranging from conventional to premium grades, such as textured and structured (TAD) tissue.
Ingmar Andersson: "THE BEST UTILISATION OF THE PRODUCTION INVESTMENTS IS HIGHLY REQUESTED, THIS DRIVING HIGH PRODUCTION SPEEDS BUT PERHAPS MORE SO TO REDUCE ANY REASONS FOR DOWNTIME. RELIABLE EQUIPMENT, MINIMUM OF MAINTENANCE AT PRE-DETERMINED INTERVALS ARE EXPECTED."
"Our Tissue Innovation and Application Centre, the PrimeLine TIAC pilot plant, where we develop technology together with and for the whole tissue industry, and our Metris Performance Centre, where we develop digital and new automation solutions, contribute substantially to achieving this."
Goda: "Visualisation of the paper making process is the main need from tissue makers. In case the process has several operating parameters, even small changes can impact on the production efficiency. It is very important to take a prompt action to condition changes. In order to comply with these needs, we, Kawanoe Zoki, developed the operation monitoring system easy to use at a reasonable price. We are going to extend marketing now."
Mejsner: "For several years, tissue manufactures have talked about cost per tonne production and how to minimise media consumption maintaining hightissue quality. Sophisticated technical demands play minor role. Looks like recently essential solutions and simplicity taken the lead. "Compared to a previous decade when tissue lines were robust and were designed to run for even 35 years, nowadays a perspective is much shorter and people are ready to accept compromises meaning cost reductions (different materials, lower execution standards, etc) and a much shorter production time horizon of a particular line – a conclusion is they accept a shorter line lifetime. Attractive ROI factor is crucial – in Asia (China) – three to four years, in other areas of the world five to six years. "If investors are ready, they want to apply plug and play scenarios.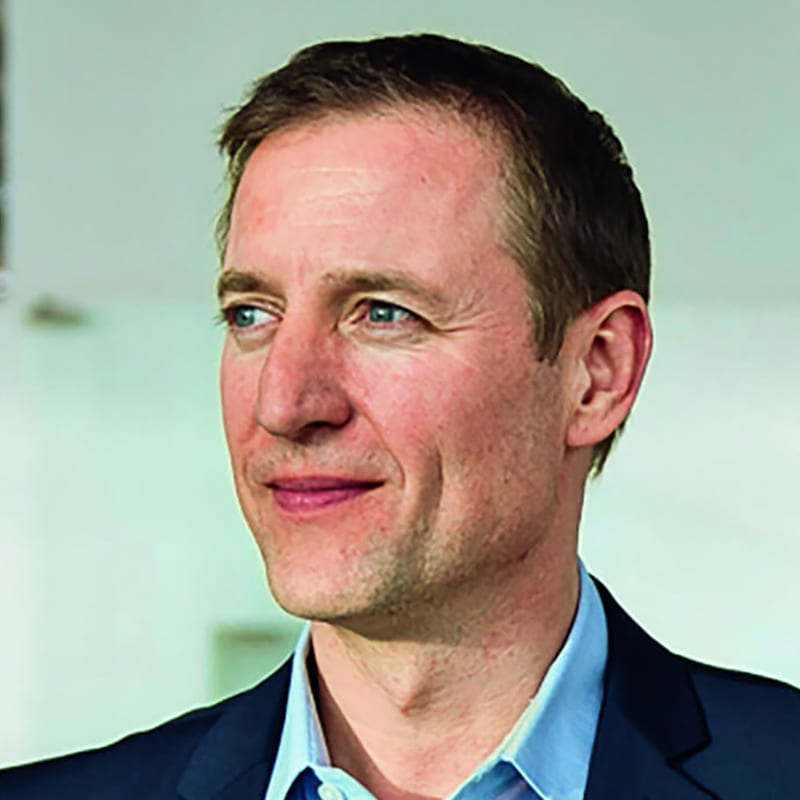 Martin Jauch: "THE WORLD IS RAPIDLY CHANGING THROUGH DIGITALISATION. COMPANIES THAT MISS JUMPING ON THE TRAIN TO THIS CHANGING ENVIRONMENT WILL LOSE COMPETITIVENESS IN THE MID-TERM. TISSUE MANUFACTURING IS NOT IMMUNE TO THIS CHANGE, AND NEW TECHNOLOGIES ARE BEING DEVELOPED AND IMPLEMENTED."
If we imagine that in the 1970's, four years were sometimes needed to build a mill. Today, as the industry, we have managed to squeeze that timeframe to 1.5 years – from a contact signing to paper at reel. That is impressive. We build mills in different way – simplified buildings (basement free), lego bricks philosophy of an erection process, more standard, repeatablesolutions and so on. Some investors are agile and go ahead with multiplied orders at once – especially in Asia. As PMP, we are experiencing that right now with two customers. Process planning in case of such orders is very different and that is an excellent example of how to achieve a synergy effect – to cumulate similar purchases, to save time on similar activities, to make sure operators can be trained on one machine and run any other installation in a different location. This way we become more effective and can shift our business to the next level. "At PMP, we believe there are still two important factors to keep in mind: safety and transparency. No matter what, all of us need to make sure applied solutions are safe for users and for the process. Machinery providers should give people a choice and stay transparent, to make sure a buyer compares apple to apple and what are the consequences of certain choices (for instance mild steel instead of stainless steel, thinner elements instead of thicker element, lower quality pump instead of top quality pump, etc). We all are responsible to keep the tissue business in a good condition and to grow it."
Raffaelli: "Consumers and retailers are driving a true transformation toward more sustainable products. There is a widespread demand for decarbonising the energy-intensive processes of the paper industry. As machinery manufacturers, we are committed to supplying the most efficient technology, which will enable tissue producers to save and recover energy, thereby reducing their carbonemissions. "We can also effectively contribute to the optimisation of their processes, by designing energy-efficient layouts and water/chemical/fibre P&ID drawings. In short, our design and manufacturing work is focused on increasing machine performances, boosting efficiency and reducing their ecological footprint. "We are also witnessing an increase in the use of alternative fibres. Toscotec is working cooperatively with one of its closest partners to develop the right technology for the use of alternative fibres. This project aims to investigate the fibre properties and increase the quality of the end product, as well as reduce the use of thermal and electrical energy in the stock preparation process."
Andersson: "The best utilisation of the production investments is highly requested, this driving high production speeds but perhaps more so to reduce any reasons for downtime. "Reliable equipment, minimum of maintenance at pre-determined intervals are expected. "Maximum operating speeds exceeding 2,200m/min are nowadays achieved but there is less incentives to further increase this as the energy consumption rapidly increase for these speeds. "Keeping all equipment, including wires and felts, nice and clean and to closely monitor all process parameters is the basis for high productivity. Design guidelines for the equipment supplied is highly driven by this way of tissue operations."
Jauch: "The world is rapidly changing through digitalisation. Companies that miss jumping on the train to this changing environment will lose competitiveness in the mid-term. Tissue manufacturing is not immune to this change, and new technologies are being developed and implemented. Voith Paper, a pioneerin solutions for Papermaking 4.0, has launched cloud based applications suitable for the tissue industry. Products of the OnEfficiency family increase the efficiency and improves product and process quality as well as allow for improved machinery and process control. Furthermore, Voith provides asset management solutions as well as virtual sensors. All products on the Voith automation platform ComCore offer easy implementation and provide flexibility and reliability for the tissue machine's control performance."
TWM/3: What developments have you made in terms of energy?
Offenbacher: "For many years now, Andritz has offered a series of products that counteract climate change or contribute to protecting the environment. Around 45% of our sales are already being realised using "green" products and technologies that contribute towards sustainability and conserving resources. "Successful examples for our energy-saving components in tissue mills are the Andritz stock preparation ShortFlow system, our new refining technology with the Papillon refiner, the double-dilution approach flow system, our PrimePress XT Evo shoe press, the PrimeDry Steel Yankee with head insulation as well as various heat recovery systems including steam generator, and many more."
Goda: "Energy saving at the dry part of the machine always comes with the continuous challenge. Improved design of the steam system and the hot air hood pushes forward further energy saving. We are also working on how we can improve sheet formation with a new type of HeadBox. PEO reduction and paper making with high consistency are expected by the customers as well."
Mejsner: "In the last three years we have focused our efforts on development and optimisation of our EcoEc Premium line (single and one and a half trim tissue machines) to ensure an ultra-low media consumption level – the best possible. Running references proved our theoretical calculations were correct and even we managed to exceed expectations. It makes us feel proud to realise our machines are amount the best in the world taking the cost per tonne factor into account. "2019 has been an outstanding year for PMP. We have been awarded by Asia Pulp & Paper (APP) with (18) Intelli-Tissue EcoEc Premium 1600 lines for Rudong mill, China, which will bring 620,000tpy of high quality tissue and (4) Intelli-Tissue Eco Ec Premium 1800 lines for OKI mill, Indonesia, that will bring 165,000tpy. In both cases we are talking about 1.5 trim machines (3.6m). PMP's Intelli-Tissue EcoEc Premium technology corresponds well with a Sustainable Development Strategy of APPand guarantees achieving ultra-low media consumption (total energy usage: steam and electricity as low as 1.74 MWh/t), while keeping premium quality of a final product. In addition, this technology has been also appreciated by our long-term partner C&S from mainland China which decided to purchase (3) more machines of that type following (9) lines purchased previously.
Shinji Goda: "ENERGY SAVING AT THE DRY PART OF THE MACHINE ALWAYS COMES WITH THE CONTINUOUS CHALLENGE. IMPROVED DESIGN OF THE STEAM SYSTEM AND THE HOT AIR HOOD PUSHES FORWARD FURTHER ENERGY SAVING. WE ARE ALSO WORKING ON HOW WE CAN IMPROVE SHEET FORMATION WITH A NEW TYPE OF HEADBOX."
"Encouraged by superior results of medium EcoEc Premium lines, we have developed a double width TM with shoe press and incorporated this solution in ouroffering. Intelli-Tissue Ultra line has been introduced to the market during Tissue World Milan and CIDPEX trade fairs. A new line was developed under a WIDE project (Wise Solutions, Innovative, Durable, Energy Efficient). Wise and its main driver is to ensure the best media consumption in the world (Crescent Former type), solutions meaning all ideas that help to improve tissue quality such as double layer headbox, shoe press and others. Innovative – user friendly – solutions that correspond with robust solutions and users preferences as well as PMP smart concepts, with industry 4.0 flavours. Durable – of high quality, a compact – modular construction, trouble-free operation (TM efficiency as high as 95%, that offers a comfortable performance. Energy Efficient TM – of lowest possible media consumption (steam consumption as low as 1.68t/t of paper on certain grades in case gas in not available in the location and a TM runs with large dia steel YD and a cap). Intelli-Tissue Ultra is our response for corporate customers and mature markets, where a blend of sophisticated technology and reasonable costs is expected. It is a continuous process, however we are planning to move forward with innovations and to become more visible in more demanding market segments."
Maja Mejsner: "ENCOURAGED BY SUPERIOR RESULTS OF MEDIUM ECOEC PREMIUM LINES, WE HAVE DEVELOPED A DOUBLE WIDTH TM WITH SHOE PRESS AND INCORPORATED THIS SOLUTION IN OUR OFFERING. INTELLI-TISSUE ULTRA LINE HAS BEEN INTRODUCED TO THE MARKET DURING TISSUE WORLD MILAN AND CIDPEX TRADE FAIRS."
Raffaelli: "Apart from our strategic project of low-energy TAD machine, we have made significant headway in the development of other energy-efficient solutions. "First off, we are manufacturing the third generation of Toscotec's Steel Yankee Dryer, whose first installations are scheduled for 2020. Since we are the SteelYankee supplier with the most extensive experience globally, we have available a very large set of data collected over the course of two decades on approximately 200 TT SYD operating under different conditions all over the world, including TAD process. This database represented a key asset for our R&D to develop the latest design, where we optimised the Yankee geometry and significantly increased its heat transfer efficiency at any nip load applied. "Secondly, we invested efforts in upgrading Toscotec's energy recovery equipment, first and foremost heat exchangers, in order to ensure the highest possible level of thermal energy efficiency in our steam and condensate, hot air and vacuum plants."
Andersson: "The most important contributor to energy saving demands from Valmet have been the already established Advantage ViscoNip pressing technology. The ViscoNip press was introduced years ago but has now become widely applied on all markets, on Valmet machines as well as others.
Ingmar Andersson: "IN THE TISSUE MARKET, WE ALREADY SEE A CLEAR TREND: FOR INSTANCE, CUSTOMERS DEMAND HIGHER TISSUE QUALITY THROUGH THE USE OF NEW TISSUE TECHNOLOGIES. IN TERMS OF ENERGY CONSUMPTION, THESE TECHNOLOGIES SHOULD CONSUME A SIMILAR AMOUNT TO THE ONES FOR THE PRODUCTION OF CONVENTIONAL TISSUE."
Significant for ViscoNip pressing is the significant increase in dryness and uniformity which reduces energy per ton greatly. "Two other unique Valmet energy saving technologies nowadays are part of our standard machines, the Advantage ReTurne, turbine for recovery of headbox jet energy, and the Advantage ReDry reusing hot exhaust gases from hood to improve dryness in the pressing against the Yankee. "Today's technology reduces the energy used in the tissue machinery by 30% compared to 10 years ago."
Jauch: "In the latest Voith machine start-up in Europe, an interesting package in terms of energy was implemented. The new Pluralis refining disks ensure better paper quality and lower energy consumption in the respective process. The approach flow with double dilution system enables a lower carbon footprint and less energy consumption due to smaller equipment. Furthermore, the low mist former uses the Venturi effect with less installed power to reduce the mist inside the former and provides a better working environment for operators. The headbox without recirculation line needs less energy in the fan pump, with no compromise in quality or stability of the jet. The NipcoFlex T shoe press makes higher "post-press" consistency possible and consequently leads to about 20% less thermos energy consumption. Additionally, the EvoDry Y steel Yankee and EcoHood provide a more efficient drying process, reducing wastes and energy consumption at the same time. Finally, the steam booster leads to significant reduction in steam consumption. With all these elements, customers benefit from increased competitiveness and operation efficiency that are fundamental topics with regard to the feasibility equation."
TWM/4: What trends are you seeing generally in the tissue market and the current global economic climate?
Offenbacher: "In the tissue market, we already see a clear trend: for instance, customers demand higher tissue quality through the use of new tissue technologies. In terms of energy consumption, these technologies should consume a similar amount to the ones for the production of conventional tissue, however. Therefore, we need to provide resource-saving and especially energy-saving technologies for the production of premium tissue grades. Besides the energy reduction, we can contribute also with fibre savings as well as reduction of fresh water consumption to CO2 footprint reduction of a tissue plant. "Regarding conventional tissue, we are also working on specific ways to reduce the use of energy and water as well as on improving quality. "After our first, very successful installations in 2019 at highly acknowledged tissue customers, we will further promote the Optimisation of Process Performance (OPP) activities in the tissue industry besides improving our standard services."
Goda: "Imported products from other countries, which we didn't expect before due to the transportation cost, are increasing. As measures that Japanese tissue makers consider, they are working on the development of differentiated products with high added-value, such as bulky paper towels with high water absorption and premium products with excellent designs."
Mejsner: "The tissue industry is still healthy even as we observe regional overcapacity. Ten years ago most of new tissue machines were single width, then we observed double width machines being popular. Nowadays, there is more interest to install 1.5 width TMs as a way to be able to increase annual capacity faster that in the case of single width machines and to stay more flexible compared to double width TMs production scenario. For the first time, PMP provided two machines of that size a couple of years ago for GCPU in Indonesia. We got another order of that type of machines in 2016 from Hebei Jinboshi Group CO., Baoding City, China. Then we have been swamped by orders from C&S and APP. It is not a coincidence for sure and this trend cannot be ignored. "Our industry is also affected by local regulations either environmental or political. For instance in China, mill closures in bigger cities are taking place and then creating new mills in rural locations are required to maintain annual capacity. Another trend: replacing outdated technological solutions with modern ones (instead of 10 lines to run one line only). In addition, consolidations play more important role than in the past. It is pretty common now that corporations are building expansion plans based on worldwide presence taking into account their working style and requirements for machinery and standardisation. The tissue industry is not local anymore! "This way tissue makers have found a way to balance their business models and to open themselves up to new opportunities and reduce a risk of failure. It is also edifying that the technical age of tissue fleet worldwide is very low compared to for instance paper machines. There is more space for implementation of modern ideas like Industry 4.0 solutions as people do not need to think about basic problems. "We truly believe in growing economies including Eastern Europe and Latin America. We are very proud to support Convertipap in Mexico – our first tissue reference in this country. We are taking care of Intelli-Tissue® 2100 Advanced line in a turn-key scenario and the start up in scheduled for summer next year. After our experience with Smurfit Kappa group in Mexico, it is an important and memorable project in the tissue sector."
Raffaelli: "In 2018, the price of cellulose was skyrocketing, which led many producers to put their investment plans on the back burner. Presently the trend has been inverted, which means that paper mills are determined to make up for lost time and starting to implement their expansion plans by adding new capacity. The demand for premium quality grades is still on the up and Toscotec is definitely recognised by the global market as a leading supplier with the capability to deliver premium quality tissue production. "At the same time, we saw a consolidation of the industry on the equipment supply side, which contributes to the creation of a healthier competition climate for all players."
Andersson: "The demand for tissue products are based on the general standard of living and increased hygiene demands. The overall increase of consumption is also driven by the urbanisation taking place everywhere. "We expect the demand will continue to grow at current pace however with local variations depending from mostly political considerations. "Long-time growth in China depends also on competition among tissue makers and the strive for market share. Few foreign tissue- makers are carrying out direct investments in China tissue industry. Some large Chinese companies are realising ambitious investments while smaller companies, usually local, will face challenges. Many very small, outdated tissue machines in China will shut down due to environmental reasons. Indonesia and Turkey tissue industry invest largely for export. "Brexit will probably lead to local investments within the UK, to reduce the import."
Jauch: "The tissue business is always striving for the best process parameters and outputs. Operating efficiency must be very high, whereas total cost ofownership must always be kept at a low level. As environmental demands become stricter, energy consumption has to be reduced. The slight reduction of pulp prices and the development of new business models in e-commerce are resulting in more profitability. Due to the changing buying behaviour of consumers, paper manufacturers have to position themselves in a highly competitive environment. Industry 4.0 has been gaining ground, and the opportunities force manufacturers to take actions in this direction. Voith Paper is fully dedicated to bringing Papermaking 4.0 solutions to the market to help manufacturers differentiate themselves and be more competitive in such a dynamic landscape."
TWM/5: What environmental/sustainable demands are you seeing from customers? How are you responding to that?
Goda: "In the field of sanitary paper, replacement of non-woven products and petroleum products with paper is progressing in Japan from the viewpoint of environmental considerations in products used around kitchens and toilets. In response to such demand, the machines that can produce a wider variety of products in addition to ordinary products such as toilet and tissue are required."
Mejsner: "Sustainability is a DNA of our industry. Consumers are conscious – they want to buy safe products without contamination and of high quality. Tissue products directly affect their lives. Society is getting more responsible and wants to preserve our planet for the next generations. We have started to pay more attention to resources and their utilisation. That is why a key word in tissue business is energy and all solutions that help to minimise its usage are appreciated. Producers of tissue and machinery pay more attention to invest in technologies to make sure a production process is optimised and utilisation of resources is decreased to minimum. That is a global trend. "As PMP we continue efforts to create and offer solutions for the future. Our marketing campaign in 2020 is called #redefining papermaking. Our intension is to intensify activities to continue a dynamic company growth. Our next target in tissue filed is to lower steam usage to the level of 1.5 t/t (in case of Crescent former machine with large Steel Yankee Dryer at least 18 feet and Intelli-Cap). A reuse of waste heat in this scenario can, on the one hand help to save money, on the other, will correspond well with a sustainability trend."
Raffaelli: "Papermakers are increasingly engaged in environmental protection
at all levels. From the perspective of machinery manufacturer, our priorities in every project are reducing thermal and electrical consumptions to a minimum,cutting down on fibre usage and waste volumes by boosting fibre recovery across the entire process, and reduce fresh water consumption through optimised process engineering. The technology we have been developing for many years specifically aims to enable paper mills to achieve the product quality they need, while achieving energy reduction and delivering on their sustainability commitments. These targets simply underlie all our engineering and R&D projects."
Andersson: "Environmental requirements from customers will influence the selection of fibres and more efforts will be addressing the use of various fibre sources like straw, bamboo and other farming residuals. "Also, the use of recycled fibres will continue to be important as this appears to be natural and easy to understand by consumers. "ECO Labelling of the products will ease the acceptance by consumers in all countries. Valmet is delivering hybrid technologies to meet the needs for smaller environmental footprint as well as better quality. Also, the Advantage DCT and ThruAir concepts are updated with technologies to reduce the environmental footprint."
Jauch: "Environmental responsibility is increasingly important to Voith and to our customers. Consequently, the ecological footprint of products has to be optimised with regard to sustainability goals. To fulfill these goals, the reduced energy consumption is essential for the future of different market areas. Paper manufacturers have been starting new projects considering different fibre sourcing options to bringmore sustainability to our planet while increasing their competitiveness and profitability. Voith Paper focuses on technological solutions combined with all possibilities in line with the Papermaking 4.0 approach, while envisioning high efficiency and excellent performance."
Shinji Goda: "ENVIRONMENTAL RESPONSIBILITY IS INCREASINGLY IMPORTANT TO VOITH AND TO OUR CUSTOMERS. CONSEQUENTLY, THE ECOLOGICAL FOOTPRINT OF PRODUCTS HAS TO BE OPTIMISED WITH REGARD TO SUSTAINABILITY GOALS. TO FULFILL THESE GOALS, THE REDUCED ENERGY CONSUMPTION IS ESSENTIAL FOR THE FUTURE OF DIFFERENT MARKET AREAS."