TWM interviews the world's leading tissue machinery suppliers to bring you the latest knowledge in our 'Technical Theme: Paper Machine'.
TWM/1 What have been the most important technical developments made at your company during 2015 and what can we expect in 2016?
William Rodrigues dos Santos, general manager, Hergen: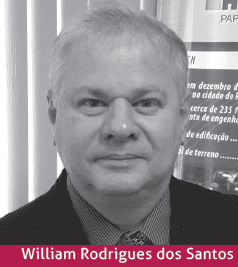 "This year was quite challenging because we are about to finish the expansion of our workshop, which will enable us to manufacture Yankee Dryers with a diameter up to 7.320mm and up to 6.500mm face length.
"With this new facility we will concentrate the whole of the Yankee Dryer manufacturing into one site. We won't need to outsource any of the production steps so we will be able to give our customers a much more competitive price and a shorter delivery time.
"We also started-up our first zero recirculation Headbox, which has resulted in energy savings of up to 7% on approach flow systems (fan pumps).
"For 2016 we have scheduled the start-up of a new platform for our AVANTIS machine line, with new mechanical concepts that will enable a production speed up to 2.200m/min. This machine also features our new hydraulic pope reel equipped with a glue jet (change over system) that reduces the paper losses during the process. It is also equipped with a fully automatic system that collects the empty spools at the end of the pope reel and feeds them to primary arms; a core storage device completes the equipment.
"We will also finalise the development of new former and guide rolls with body built in a special grade stainless steel, and which will not require rubber cover or chrome layer. These rolls will maximise the clothing lifespan and will feature a better cleaning and machine availability."
Carlos Gallo, product manager tissue, Voith: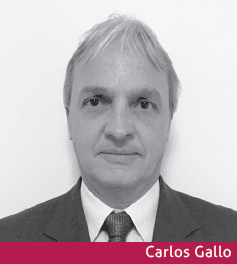 "Energy costs are increasing worldwide and the requirements regarding environmental protection are becoming stricter. With the NipcoFlex T shoe press Voith has developed a technology that supports our customers in saving natural resources while considerably reducing energy costs and thus improving their competitiveness and market position. With the NipcoFlex T shoe press, up to 5% higher dryness can be achieved compared to a configuration of suction roll pressed against the Yankee or earlier shoe press generations. All this is possible without compromising paper quality.
"In addition, a production increase or energy savings up to 20% are feasible due to higher after press dryness. NipcoFlex T shoe presses are successfully in operation in numerous tissue mills around the world (Brazil, Germany, Poland, Indonesia, China and South Korea)."
Shinji Goda, director and general manager of engineering, Kawanoe Zoki Co: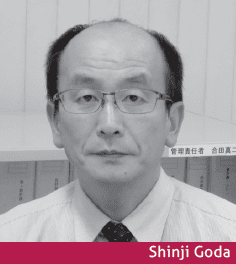 "The most important have been the machine developments for towel paper on our BestFormer Yankee paper machine. The forming section is designed so that both dry crepe and wet crepe can be made, along with the conventional tissue and toilet paper. This means the paper maker can comply with market requirement. We also hope this machine will be favoured in advanced countries. An increase in productivity as well as energy saving are our target from now on."
Giovanni Deperis, project and sales manager, PAPCEL/ABK Groupe: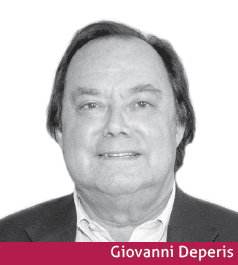 "We dealt with the following tasks: Hydraulic headbox with water dilution in diffuser, paper web threading – transfer roll, gooseneck, wire and felt control device, heating system of calender thermos-rolls, Emulsifier, glue preparation plant, washer – ash removing washers, pressure screen STU-122, self-cleaning teeth SCT-35 and the high-density cleaner SVS-30. Most of these tasks were connected with the technology for brown paper production."
Davide Mainardi, sales and customer care director, Toscotec: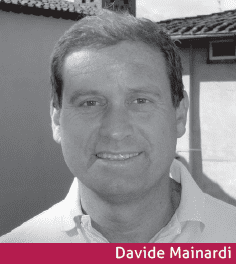 "Being in the tissue industry, a process industry, what is important is to continuously improve technologies so they are always "state of the art", especially in terms of process and low emissions impact. Structured tissue is an area we're deeply investigating (at the moment our TAD technology is available), while the consolidation of actual conventional technologies in Toscotec is focused on the tissue machine, from headbox to reel, on pressing and on drying section.
"Specifically we're working on the headbox; we're delivering the new generation TT SYD Yankee dryer, 22ft in diameter, with patented head insulation system, associated with several hood solutions and heat recovery systems. We have opened a new workshop this year to facilitate this and it has the most modern technology available for manufacturing the widest and larger SYD for the market completely in-house."
Maja Mejsner, director business development and marketing, PMP: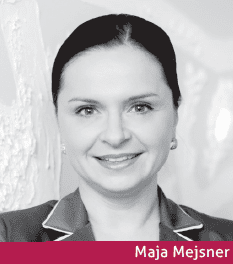 "In spring we opened our sixth entity – PMPower, Italy – which is responsible for energy solutions for tissue and paper mills. Widening the product portfolio based on Intelli-Tissue® and Intelli-Technology® platforms is a natural progression for us and is beneficial for our clients (more solutions available as well as opportunities for technological development and optimisation) and for PMP (increased competitiveness).
"From now on, we are ready to support our business partners globally offering our own, new products within: Air Hood and Steam & Condensate Systems for Tissue Machines, Complete Closed Hoods and Steam & Condensate Systems for Paper Machines, Sheet Stabilising units and Pocket Ventilation for Paper Machines, Energy Recovery Systems, Mist Removal Systems, Wet Dust Removal Systems and Building Ventilation Systems. In addition, we are providing a variety of consulting services in the area of energy saving solutions, including new project ideas as well as advisory services connected to existing technological lines. We are focusing our efforts now to extend the reference base in this field."
Ingmar Andersson, sales manager, Valmet Tissue Mills Business Unit: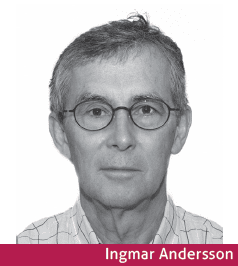 "The most significant technology advances have been the wide acceptance of the new Advantage NTT process delivering textured tissue as well as plain tissue using less energy and less fibres. Our industry is quite conservative and it takes a long time to introduce such radically new processes and therefore it is interesting to note the acceptance now from the most important markets."
Ivo Olibano, sales and customer service director, A.Celli Paper: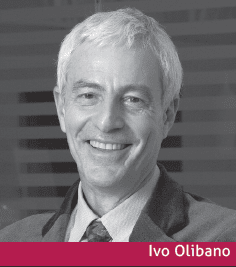 "This year we have dedicated lots of resources to completely renovating our tissue winder production line. An internal pilot machine was built and used for testing the new winder technology on high-bulk products, which were showcased during It's Tissue. For 2016, the plan is to concentrate on new Yankee technology."
TWM/2 What geographical areas are you looking to next year and why? What technical PM trends and challenges are you seeing in these regions?
Hergen's Rodrigues dos Santos:"We plan to increase our actions in markets like Asia and the Middle East, offering a line of machines that feature great technology that results in an excellent cost per tonne ratio. These are regions with potential for small and medium size machines that have a design that allows flexibility of the drying concept (Yankee Dryer and Hood System)."
Voith's Gallo:"The average tissue consumption per capita is approximately five kg/a. That is why we see growth potential for this technology – especially in Asia. We have built up skilled and qualified teams in Kunshan, China, in order to support our Asian customers with machinery, products and service."
Kawanoe Zoki's Goda:"Asia is our main area of work and where we predict that the demand for towel, kitchen paper, and other paper grades with higher value shall increase in south-east Asia. We hope that the requirement for higher quality – which is very much to do not only with tissue machines but also with converting machines – shall be raised."
PAPCEL/ABK Groupe's Deperis:"More than 98% of the PAPCEL Group's production is exported. In Central Europe, the Czech Republic, Slovakia, Poland, Romania, Bulgaria and Hungary are among the main markets; in Western Europe, France and Germany. In Eastern Europe, the main markets are in Belarus, Russia, Kazakhstan, and Uzbekistan. The group also operates in the Middle East (Saudi Arabia, Iran, UAE, and Kuwait), Asia (China), India, Indonesia, Vietnam, South Korea, Malaysia, Africa (Egypt and Tunisia), and the countries of Central and South America (Chile, Argentina, Peru, Ecuador, Venezuela, Brazil, and Mexico). We are developing our own sales and service centre in North America.
"The most important markets next year will be (except Russian speaking ones); China, India, the Near East, Turkey. In Asian regions, we generally feel a strong demand for tissue technology."
Toscotec's Mainardi:"We look at the worldwide market with high interest and continue to implement our sales and customer care structure in all regions. We look at the tissue industry as a challenge and an indicator of progress and civilisation. There's no country in the world where we're not present.
"Our presence in the mature Western European market has been consolidated and we are now considered the market leader in the region with several successful installation behind us. We have continued to invest in services and sales activities in China, the Far East and in North America; we believe these two markets can still be very important for us. China has just begun for us and we have achieved incredible results with several repeated order for tissue machines! The large market of North America continues to offer several opportunities both for new machines and for technological rebuilds.
"For China and Asia in general, the market is still dominated by conventional products even though new interest is growing for more soft and bulky tissue. It would be interesting to see the new trends and guide them to new targets. North America is a more sophisticated and "premium tissue" market where the quality that can offer structured tissue could be a driving factor. Although, like in Western Europe, the North American market is also affected by the need to improve the old machines previously installed."
PMP's Mejsner:"We're strengthening our position in the markets where we are well established – Asia, North America and Australia – through implementation of new tissue lines and sophisticated TM rebuilds. In addition, we are investigating new opportunities in Latin America as well as elsewhere. We have four TMs in our order book that we're planning to launch soon, two IntelliTissue®1600 Advanced lines for YFY in China, one Intelli-Tissue®1200 EcoEc for Wang Paper in Thailand and another TM in Africa. We are also involved in a series of dry end rebuilds in the USA.
"Our business philosophy is to keep the balance between markets which is why we're planning to be present worldwide, dividing the tissue market into two segments: emerging markets and mature/well-developed markets. Emerging markets are moving into two directions: newcomers that are interested in Crescent Former technology (simplicity of adaptation, lifting the business on a higher level) and well-established players that are interested to add "flavour" to their final products (better bulk, extra softness, etc). This second group is still a fan of Crescent Former technology but with premium extras added like multilayer hydraulic headboxes, large size suction rolls (diameter 1,400 mm). Mature/well-developed markets are driven by consumers who expect to get ultra-premium products and at the same time energy optimisation is important. As PMP, we're expecting more interest in TAD tissue machines there as well as tailored-made rebuilds that incorporate innovative products not available to competitors (we have been involved in such projects). In both emerging and mature markets sooner or later tissue producers are going to face overproduction so minimising operation costs will become crucial. To sum up, the tissue sector worldwide is pretty healthy and driven by quality and energy savings programmes."
Valmet's Andersson:"Valmet is active in all geographical markets. It appears all markets are not in sync however; last year China was slow and it appears some major companies are now reviewing their strategies for further expansion. The Chinese market still concentrates on ordinary Dry Crepe technology. However, wide, high-speed machines with energy saving features such as the Advantage ViscoNip Press take a large share of the additional capacity installed.
"North America as previously is focused on high quality products, e.g. TAD and NTT, as these are highly appreciated by most consumers.
"Small-sized conventional Dry Crepe technology is mostly requested from the Asia Pacific and most of South America with the exception of Indonesia and Chile which are heading for medium – to large-sized machines."
A.Celli Paper's Olibano:"After many years, we've now witnessed Sub-Saharan Africa moving into the tissue manufacturing process. Until recently, only some converting operations were in place but now many have increased their capacity up to the point that a tissue machine investment has an ROI. The need for small machines (40-60tpd) is still present, but with all quality parameters satisfied. The challenge is to have small competitive tissue machines in the production line.
"Latin America, the MENA region and China are also areas that still present plenty of potential development."
TWM/3 What developments have you made in terms of energy?
Hergen's Rodrigues dos Santos:"The tissue market is very energy-saving oriented and with that on our mind we have developed a set of solutions, where we can list:
• Zero recirculation Headbox, with energy savings up to 7% on fan pump power consumption
• Head insulation for Yankee Dryers which results on energy savings up to 5% (depending on Yankee size)
• Suction Press Rolls with optimised open area, which results on a higher dryness after press
• Holding boxes with proven efficiency of water removal, resulting on higher dryness (2% to 4%) before suction press roll
• New metal coating technologies, that features surface hardness higher than 55 HRc with a better thermal conductibility
• Smart disk technology – low intensity refining – with these refining plates with very thin blades we have achieved excellent refining results, increasing paper quality (formation and properties) and reducing the overall refining electrical load."
Voith's Gallo:"We have achieved a considerable higher energy efficiency with our NipcoFlex T shoe press."
Kawanoe Zoki's Goda:"It's very important to realise energy savings in the operation of machines. We have developed a system where the machine can be operated in the most efficient way as well as having the best energy savings."
PAPCEL/ABK Groupe's Deperis:"Our tissue machines are equipped with MDS high efficiency gas fired hood which can be combined with a Recovery Steam Generator (RSG) that recovers energy from the exhaust air and produces extra steam. In this way the specific gas consumption can be reduced by as much as 8.5%."
Toscotec's Mainardi:"Process optimisation, energy recovery, efficiency and installation of state of the art equipment such as the TT SAF system in approach flow circuit, new generation Steel Yankee Dryers and Yankee Hoods and air systems have all been our main focus in the last two years.
"Our R&D department was mainly focused on these areas where the combination of Toscotec and Milltech technologies – now completely integrated – has achieved overall energy consumption figures below 2,000kWh/t.
"Drying by the application of large diameter Steel Yankees and presses, in combination with steam or gas heated hood systems plus multiple stage heat recovery, can represent an attractive engineering solution for brand new installations or machine revamping.
"After a process review in existing paper mills we also improved plant efficiency, achieving reduced kWh/t with similar overall absorbed Kw. With all these implementations we have launched a new machine concept introduced to the market during It's Tissue: the new Prodergy tissue machine unites top performance with maximum energy efficiency via a special configuration of the drying section."
PMP's Mejsner: "We have focused on significantly moving forward with our drying technologies and PMPower is now responsible for a full range of energy solutions. We also started up a couple of Steel Yankee Dryers Intelli-YD®; our Steel Yankees with insulated heads ensure 4-6% savings on steam consumption in comparison to cast Yankees.
"Our Intelli-Tissue®1200 EcoEc for Henan Hulijia Industrial (a Crescent former TM which PMP designed and made) and with steel Intelli-YD™ and SteamHeated Intelli-Hood™ has recorded ultra-low media consumption goals (1.9T steam/T paper) which is the best on the market. For customers focused on operation costs reduction, we recommend to incorporate large diameter suction press rolls to increase sheet dryness over the standard one without reducing of bulk to generate further energy savings. We have also investigated alternative solutions within the vacuum systems (as vacuum pumps are a big electric energy consumer). The development work has aimed to optimise the way the vacuum is generated and used on the TM as it is so far not possible to produce tissue efficiently without a vacuum. PMP has been working with a leading supplier of Turbo Blowers to offer an alternative solution to standard Liquid Ring Pumps. The main advantage that makes the system attractive is 30-60% power savings in the vacuum system."
Valmet's Andersson:"Energy savings are a dominating driving force in our development. One significant contribution from Valmet is the widely spread ViscoNip press increasing the dryness entering the Yankee cylinder. This is now used in 2/3 of our recent deliveries bringing energy savings as well as possibilities for bulk increases in the final product.
"The other area of efforts lately is the improved efficiency in the Yankee cylinder and hood technology. Highly efficient Yankee cylinders in combination with the new generation of steam-based Yankee Hoods are also now able to reach very high production. The most unique, new energy saving technology that has been successfully launched is the Advantage ReTurne energy recovery system. This system is best applied to the highest speed machines where a significant amount of Fan pump electrical energy is recovered. The experience from the field installation is excellent."
A.Celli Paper's Olibano:"2015 – like previous years – was a year for reconfirming and enhancing the R&D work done with the aim of creating new patents. In today's high-pitched technical world, where everything seems to have already been invented, A.Celli's philosophy is to continue along this trend because this, of course, if far from being true. We have concentrated on optimising past patents and processes. Yankee insulation, the optimisation of headbox consistencies, Yankee steam hoods, Yankee recovery boilers, vacuum sources, benefits and limits of two press rolls: these are the areas where we have focused most of our efforts in order to offer customers value-added products. And proof of this is the fact that we are currently in the process of patenting a unique innovation on a global scale and we will officially present it at the major trade shows in the course of the coming year."
TWM/4 What are the key technical challenges and opportunities facing your clients and how are you helping them?
Hergen's Rodrigues dos Santos:"For the past couple of years, our customer's challenges are related to energy savings, electrical energy, gas and steam and more lately water consumption (which, in our view, will be a key trend in years to come). In every project – new machine or machine rebuild – we always check with customers the cost of consumables and based on that we can customise our project in order to meet the production requirements with best cost per tonne of paper. We also have good partners that developed a system to reduce to a minimum fresh water consumption in order to meet the new tissue industry requirements."
Voith's Gallo:"Sustainability requirements are becoming more demanding and energy costs as well as production costs will continue to increase. To be competitive in this market, our customers focus on highly efficient operations. As a process supplier we have an eye on the big picture – from fibre to finished paper roll. With value adding products and solutions we can support our customers to keep the plant efficiency on a high level throughout the entire lifecycle."
Kawanoe Zoki's Goda: "We have tried to gradually include the know-how of veteran paper making engineer that has accumulated over many, many years, to the automation of the machines. At the same time, we are trying to establish over-all service system for our customers."
PAPCEL/ABK Groupe's Deperis:"Our clients are tissue producers that have to follow the trend of the consumer's market. Tissue users are prioritising high quality and the lowest price, so challenges here are usage of low cost fibres, low water consumption and low energy consumption. High-end markets will always demand top quality therefore our most important clients have to be able to combine all cost reduction techniques without compromising, even minimally, on product quality."
Toscotec's Mainardi:"Our industry is a process industry so we need to help our customers by providing solutions and projects, not just mechanical equipment. Our extended experience in managing different types of pulp process (dry pulp, slush pulp, bagasse, waste paper) is helping us provide customers with the right choice for different applications. Drying solutions can help customers to minimise emissions in the atmosphere. An extended, pre-engineering service with professional and detailed studies from the start helps to encourage the partnership with the customer. Efficient project management and management of the complete plant turnkey concept can guarantee success in developing projects with us. A modern customer care structure also provides our clients with first class service from the start up to the whole life cycle of the equipment."
PMP's Mejsner:"The tissue industry is a consumer-driven sector of P&P, just as hygiene was, is and will always be very important. Our paper mill clients need to react on consumers' needs. The trend is to have better quality products; softer and stronger. At the same time competition is harder so operation costs are crucial. Over the last 10 years we have also observed serious energy prices instability, especially concerning oil and natural gas. As a consequence, the cost of steam and electricity are constantly increasing and papermakers cannot neglect the hidden costs of over-ventilated or uncontrolled Air Systems.
"To help our clients we offer flexible solutions (our tissue machines from the Intelli-Tissue® platform can produce a full range of products) so they can react depending on market conditions. We are focusing our design efforts to ensure ultra-low energy consumption (as per the solutions described above) and trouble-free operation of TMs and very low downtime factor (less than 12 days a year). Simplicity and effectiveness are key – just three operators are essential to run a complete technological line (from stock prep up to a rewinder). Depending on capacity needs we can provide an integrated tissue mill with twin tissue machines, no basement, shared control room and a replacement parts base, bringing a great blend of flexibility and savings."
Valmet's Andersson:"Reduction of running costs are probably the most important in the long run as the cost of energy, fibre and water supply will increase over time, even if temporarily these costs appear to be reduced. This pressure will be even more important as the competition in the market increases with new entry companies making their way into this business. We have several new developments on the way focusing various aspects in the process, but they all must also be more effective, 'producing more with less'."
A.Celli Paper's Olibano:"In the last few years, the market has proposed many ideas and lots of innovation. Some have really helped tissue technology and increased the quality level of the products while at the same time reducing energy consumption. Others were merely "trendy and appealing". We now have a mature environment that allows us to look into customer data, compare the results and share ideas with an open mind.
"A good example of this process is the double layer headbox: good technology with proven benefits. But without an analysis of the energy consumption and capital investment involved, comparing these with the results it may turn out to be a poor investment."
TWM/5 What overall trends in tissue machine manufacture will have the greatest impact on the production process in the next five years?
Hergen's Rodrigues dos Santos:"The next five years will establish the shoe press as the leading trend for tissue production because of its flexibility for paper quality and production increase, as well as its well-know advantages for energy savings. Other trends that we can see clearly increasing is the production of texturised tissue that already leads production in North America and Europe, and is now growing quickly in Central, South America and Asia (mainly in China) due to new technologies that allow the production of a premium grade with lower energy consumption.
"In emerging economy countries, we expect that the increasing demand of high quality tissue will lead paper mills to replace the old Fourdrinier by a Crescent Former (or even install a new machine replacing the old one) and replace their old cast iron Yankee with a new Steel Yankee in order to keep them competitive in a demanding market, where the lower cost per tonne is being chased day after day without compromise product quality. This is the equation to be solved to find the equilibrium between quality and cost."
Voith's Gallo:"The focus is on resource-saving products and solutions that help our customers to run highly efficient operations. We will continue to actively shape and promote the further development of paper technology. With Papermaking 4.0 – this is how we call the "Industry 4.0" for the paper industry – we are already on the way. We focus on connected, smart solutions and processes that provide a clear added value to our customers and thus make our contribution to a competitive and sustainable industry."
Kawanoe Zoki's Goda:"We think flexibility in making paper is required in accordance with a variety of demands for paper grades as well as the quality, while the challenge for saving energy shall never be over. We work hard in that direction."
PAPCEL/ABK Groupe's Deperis: "A. The forming section: the Crescent former has established itself as "the" forming section for high-speed tissue manufacture. I cannot see here that there is any revolutionary design change. The CR former is efficient, easy and economical to run and gives excellent quality.
B. Shoe press and similar applications: these produce softer tissue, close to TAD quality, without the high expenditure of energy required by TAD.
C. The Steel Yankee, which has become a today's standard. Its advantages in heat transfer allow machine manufacturers to do without a foundry, which is a very un-economical operation, at least in Western Europe. In future all tissue machines will have this type of dryer.
D. Hood: the air cap will be designed with ever-increasing air temperature and blowing velocity, to increase to the maximum extent the drying capacity. This, and the Steel Yankee, will allow smaller diameter dryers for high productivities, reducing the investment cost and the overall size of the tissue machine."
Toscotec's Mainardi: "Like in all other heavy industry processes, environmental and sustainability issues along with energy savings will continue to be the main driving factors. Obviously quality is very important; bulk and softness are some of the most challenging quality targets that tissue customers are understandably seeking. Combining paper quality with reduced production energy demand is also a main goal in any new project and business plan, but even placing aside the initial investment it must be inevitably associated with the evaluation of overall machinery efficiency and runnability, and the need for reduced operation and maintenance costs. Conventional tissue technology, with recent implementations to achieve high quality final products, efficiency and reduced production energy consumption, is still offering a proven and up to date solution with high potential for targeting bulky and soft grades. We expect structured tissue technology to have a market impact primarily on non-conventional technologies, such as TAD systems."
PMP's Mejsner: "We believe three trends will be observed in the near future. Emerging markets (Eastern Europe, Latin America, Russia, etc) will be focused on cost (of investment and operation), so simplification and proven solutions (such as Crescent Former technology) will take the lead. Mature markets (North America, Western Europe) will be focused on innovation, meaning state-of-the-art technologies (like TAD, or multilayer headboxes, etc) as well as doing things differently from competitors (applying products/solutions exclusively designed for a particular customer). Finally an alternative investment path might appear, such as old newsprint machine conversions (fourdrinier types) into towel making lines. We have been involved in a couple of such projects (Phoenix ConceptTM rebuilds) of re-purposing of obsolete assets to be designed into a new line providing relocation, combining new core and existing assets (relocated from one place to another), refurbished and reconfigured to produce different paper grades), allowing significant investment cost savings (especially in Europe)."
Valmet's Andersson: "Our lengthy experience in supplying tissue making processes shows that equipment becomes more and more standard or modularised. Our customers are concentrating more on the refinement of tissue products and marketing efforts, and expect machinery builders to provide cost efficient and flexible solutions with the built-in potential for future grade developments.
"Production lines also will have on line support and remote access to enable expert service support instantly, even if it's from the other side of the globe."
A.Celli Paper's Olibano: "In most geographic areas, the trend will still continue to be driven by energy savings. Different areas will attribute different meaning to this. China is looking for steam energy in most of its new installations, driving technology towards bigger Yankee construction and the efficient maintenance of steam hoods. Other important developments will influence the manufacturing process per se, such as the redesign of the headbox, to have the same type of formation with lower consistency."