Packaging's search for optimum operational integration has a new leading product. Here Steve Boothe, senior account manager at Edson, a manufacturer of secondary packaging equipment for the tissue and nonwovens industry, looks forward to a post-pandemic advance for the Model 3600 C compact case packer.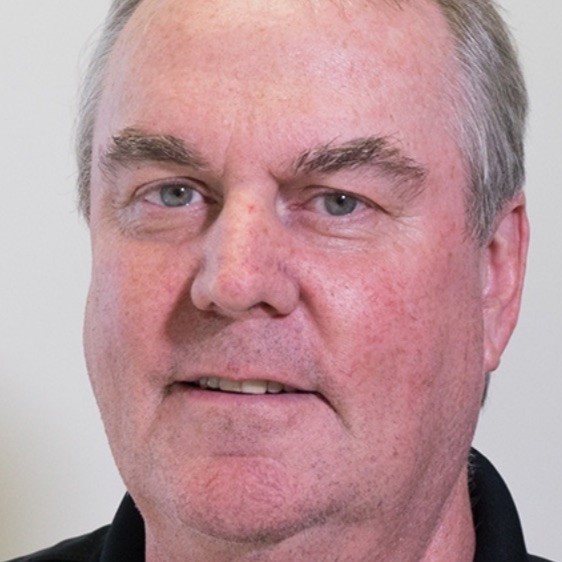 About one-third of the tissue products consumed worldwide are used in AfH commercial and industrial settings such as office and government buildings, hotels, schools, restaurants and commissaries, airports, hospitals and highway rest stops.
These paper napkins, wipes, paper towels, toilet paper and incontinence products are among the most widely used commodities in the world, and are increasingly in demand by institutional and hospitality markets.
Projected to register a global compound annual growth rate (CAGR) of 4.2% during 2017 – 2022, the AfH tissue products market segment is experiencing a growing demand for various products to manage sanitation and hygiene.
And increasingly, government agencies, university campuses, restaurants and hospitals are specifying recycled content tissue and towels to support sustainability and environmental protection initiatives. Tissue products in various rolls and foods made with high-quality recyclable paper materials is boosting growth in the AFH market.
As AfH product variations continue to evolve to meet the needs of the market, so must technology be adapted to improve production throughput and cost efficiency to deal with increased variations in packaging. This is particularly true with end-of-line packaging.
As an integral part of the tissue industry's manufacturing line, AfH end-of- line packaging systems need to address manufacturing challenges by integratingthe latest technology into its processes.
Inherent changes in tissue industry packaging requirements necessitate highly-flexible systems which facilitate quicker changeovers, to accommodate shorter-run and just-in-time orders. This flexibility can be derived from implementing the right automation to support the fluidity that such throughput requires.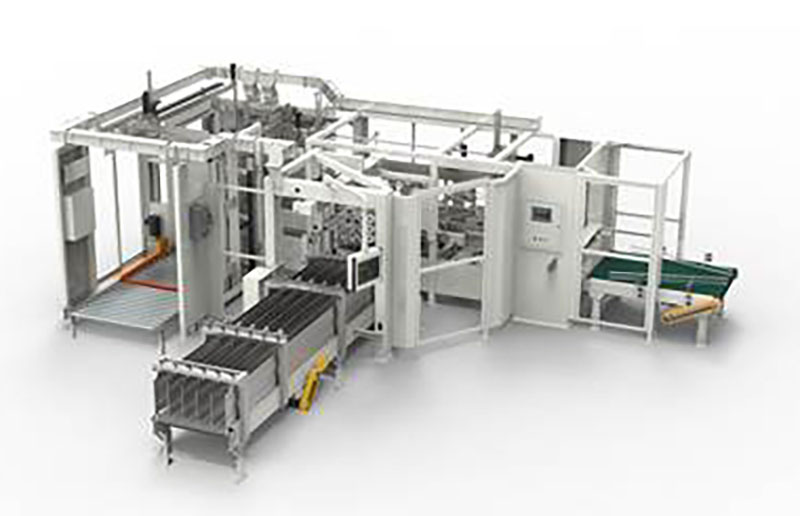 Case packing designed for AfH tissue products
One of these automated systems is corrugated case and tray packing – essentially, case erecting, packing and sealing – which plays a pivotal role connecting upstream manufacturing and primary packaging of AfH products with downstream warehousing and distribution.
Instead of the plant utilising multiple, dedicated machines for handling various- size case packing requirements, the benefits of operating a singular automated and fully-integrated machine capable of handling a variety of case sizes with quick changeovers between product runs, would present a considerable optimisation of the case-packing process.
The latest evolution of case packers is the Model 3600 C compact case and tray packer from Edson, a manufacturer of secondary packaging equipment for the tissue and nonwovens industry. The focus is on throughput speed and flexibility to handle multiple sizes of cases with quick changeovers.
Compact case packing
One of the latest technologically- advanced case packing entries into the AfH tissue market, this system handles a wide spectrum of AfH products like rolled tissue, facial tissue, hand towels, folded napkins, diapers and feminine hygiene products. Designed with a small footprint, the case packer is one of the most compact systems in the industry, which allows for easy integration into existing lines with limited space.
The fully-automated, intermittent-motion case packer achieves its small footprint by doing the flap tucking at the loading station. Here is a rundown of its five-station process:
1. Packer Station – the product is correlated and lifted up to the case for packing.
2. Magazine Station – one K.D.F. is separated from the stack.
3. Case Former Station – the case is formed.
4. Case Loading and Flap Tucking Station – the case is loaded with the product, and minor flaps are closed.
5. Sealing Station – glue is applied to the case and compressed for sealing.
Tray packing is an optional add-on, but fully integrates the insertion of standard 2" to 3" high corrugated trays.
Changeover simplicity
It is fairly typical for changeovers with case packers to take an hour to perform, 30 minutes to make the physical changeover and another 30 minutes to tweak the settings, and in some cases the machine may need to be shut down to get the settings running right.
This latest case packer has implemented optional technology to simplify and speed up the changeover process to under 15 minutes. Through the machine's touchscreen HMI, the changeover can be effected by selecting from a dropdown menu the pre-loaded recipe configuration for a specific carton format. Servo-motors will automatically change the machine over to ready itself for the selected package size. The operator is required to make several part changes, as well, but the change parts are RFID encoded, so that the machine recognizes that the proper change parts are in place.
Despite its compact size, the 3600 C case packer has the changeover capabilities and flexibility to handle large- and varied-sized cases, topping out at 15 cases per minute throughput. In addition to large case sizes 24" x 24" x 24", the system can run case sizes to 6" x 6" x 6".
Smarter case packing of AfH products.
The entire system is integrated into one smooth operation to streamline product throughput, afford maximum flexibility and optimize labour hours. This latest entry of automated case packers for AfH products provides truly smarter automation, which translates to a better return on investment for tissue manufacturers.
This article was written for TWM by Steve Boothe, senior account manager, Edson.