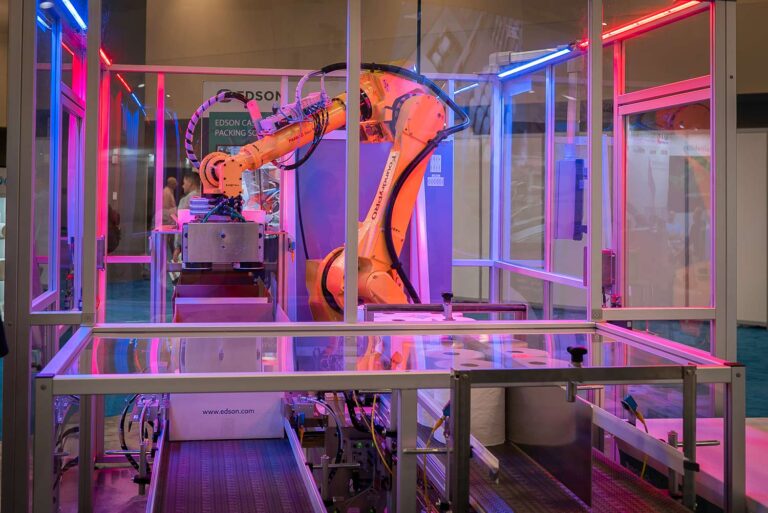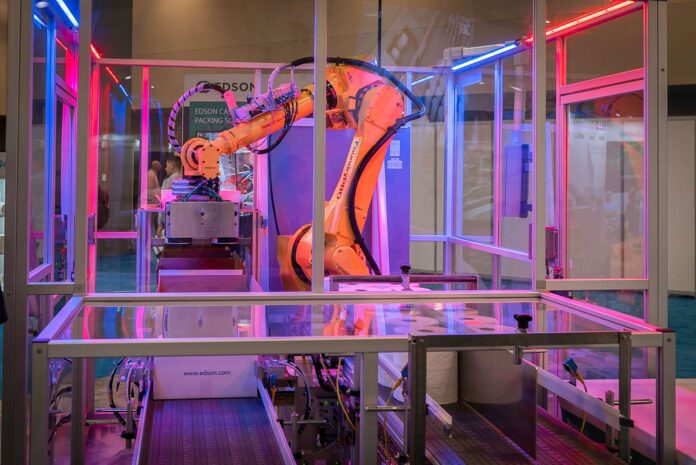 Josh Goulet, Account Manager, Edson, explains the pros and cons that best suit your system.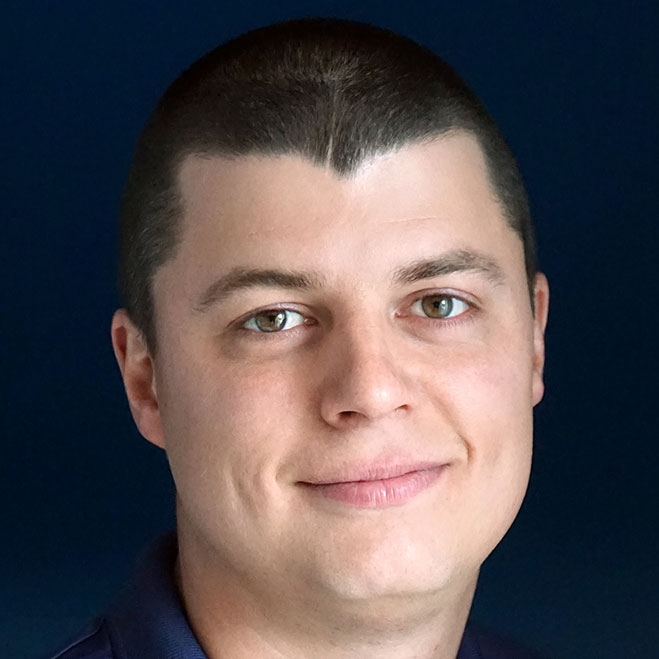 When it comes to packing converted paper and tissue products, what style of machine is best: side load or top load? The simplest answer is – it depends.
Selecting the right case and tray packing solution depends on several factors, most notably desired line speeds, the footprint of available space you have for a system, the products to be packaged and how many different SKUs you would like the system to run. Taking these factors into consideration, there is a general rule when it comes to case and tray packing solutions for converted paper and tissue applications that says if you are looking to run 20 cases or more a minute, a side-load machine is a better fit.
Here is why: a side-load case and tray packing machine offers several speed-related advantages, namely able to handle the three critical packing functions of erecting, filling and sealing to deliver a fully integrated solution. The act of filling cases from a side-load design is slightly faster than a top-load design where product is picked robotically and dropped into a case. Can a top-load system achieve 20+ cases a minute? Yes it can, but to do this you need to pack multiple cases at a time, and the system requires multiple robots – both of which grows your footprint and initial cost.
Side load is often the preferred design for many larger converted paper and tissue manufacturers that may run the same application 24/7 where they are looking to pack cases as fast as possible. A common high-speed application is packing two 12-bundle packs of paper towel in a case. The side-load machine can take corrugate blanks and erect them, collate the product into the case configuration and slide them into the case, close the flaps and seal it at rates between 20 and 30 cases per minute.
On the other hand, when speed is not the primary driver of an application, a top-load case and tray packing machine may be a better fit. The advantages a top-load solution brings to small-to-medium sized converted paper and tissue manufacturers are flexibility, a small footprint and labour savings.
Running at a rate of about 12 – 15 cases per minute, a top-load solution uses a servo driven gantry system or robots to pick and place product into cases. Flexibility is derived from different end-of-arm tooling options that allow a top-load machine to pack a wide variety of SKUs for the away-from-home towel and tissue industries. A top-load machine also brings a small footprint to a plant floor. For example, if your hand-packing operation uses a 10ft x 10ft space, a top-load design fits in nicely within those same dimensions without taking up any additional space.
And speaking of hand-packing operations, moving toward a top-load case and tray packing machine offers customers great savings on labour. Everyone knows the hiring challenges these days because of the ongoing labour shortage. Hiring people is one thing; getting them to show up on a consistent basis is another. This is an area where adding automation on your end-of-line operations can really provide a strong and quick ROI.
Replacing your manual hand-packing operation, which can be staffed by as many as 10 employees, with an automated top-load system can greatly reduce the number of employees needed to work that line. Now, instead of needing several employees to pack, the entire operation can be staffed by just one or two. Automation reduces the number of employees needed for your end-of-line processes; those people can now relocate to other areas where they can be more beneficial to the company.
Last month, Edson unveiled its new 4000TL-Robotic Top Load Case Packer at Tissue World in Miami. This machine was designed with simplicity in mind as it does not require much adjustability. During changeover from one product to another, the machine's end-of-arm tooling automatically adjusts itself. An operator simply inputs the recipe or SKU he or she would like to run, and the controls make the modifications (operators may have to manually adjust lane guiding to correspond with the SKU being run). In comparison, traditional case and tray packing machines typically have multiple change parts that need replacing and adjusting to run different SKUs.
While a top-load case and tray packing solution operates at slower speeds, its flexibility to manage multiple SKUs in smaller case sizes is an attractive feature, especially for e-commerce applications. According to Statista.com, a business data platform that specializes in market and consumer data, e-commerce sales in the United States accounted for 13.3 percent of all retail sales for the second quarter of 2021, which represents an increase of 2.5 percent from the same quarter just two years ago. Globally, e-commerce sales accounted for $4.28 trillion (U.S. dollars) in 2020, and are expected to grow to $5.4 trillion in 2022.
As people are embracing online shopping, those purchases are including converted paper products as well. According to a recent article published in The Research Business Company, a market research-based website, "Increasing demand for online shopping is expected to help the converted paper products (bath & kitchen towel) manufacturing market grow. Manufacturers can now sell their products on a larger platform than before, which will increase their customer base geographically, driving the growth of the converted paper products manufacturing market."
A machine like the 4000TL is well suited to accommodate e-commerce sales. These types of orders are generally smaller runs, with fewer individual rolls. An online search shows you can purchase toilet paper ranging in sizes from a single roll, all the way up to large mega-packs. Whether you are a smaller tissue manufacturer or one of the Fortune 500 giants, e-commerce sales are affecting everyone.
This article was written for TWM by Josh Goulet, Account Manager, Edson.